Kyle and Jessica's Country Wedding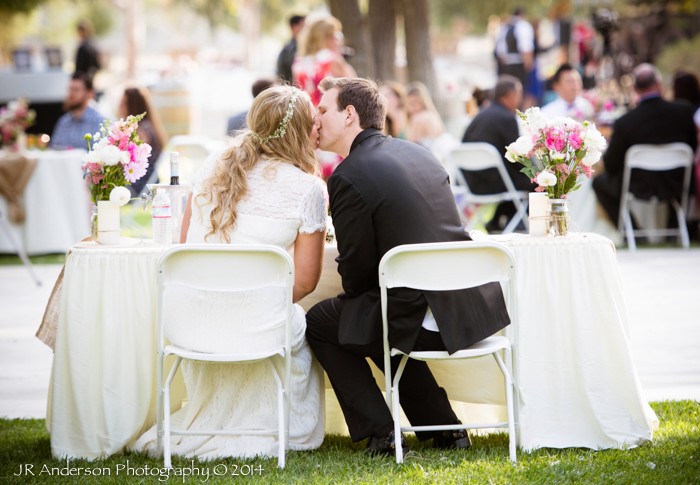 Such a beautiful wedding out here in Santa Clarita.  The couple got married at Blumgren Ranch.  This is a huge property complete with changing quarters, a ceremonial area, and a giantic reception area -about as big as a football field!  They got married early in the afternoon so the lighting was perfect.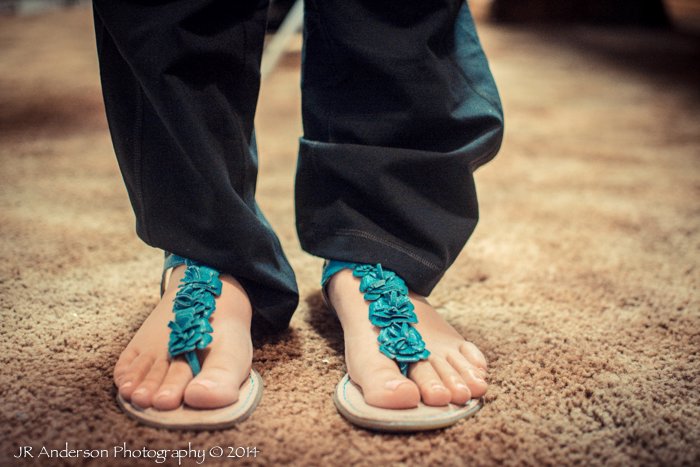 The dress was hand made by a seamstress in Los Angeles.  The dress was just beautiful, but no wedding is complete with out some kind of a hitch - the zipper broke!!!  The bride was so incredibly patience and understanding.  No Bridezilla here!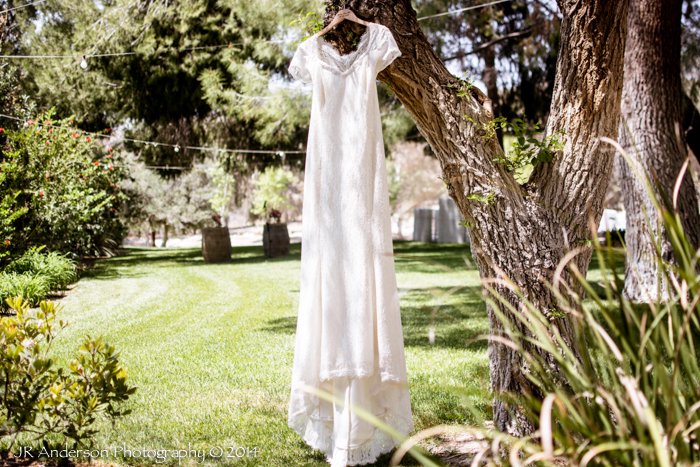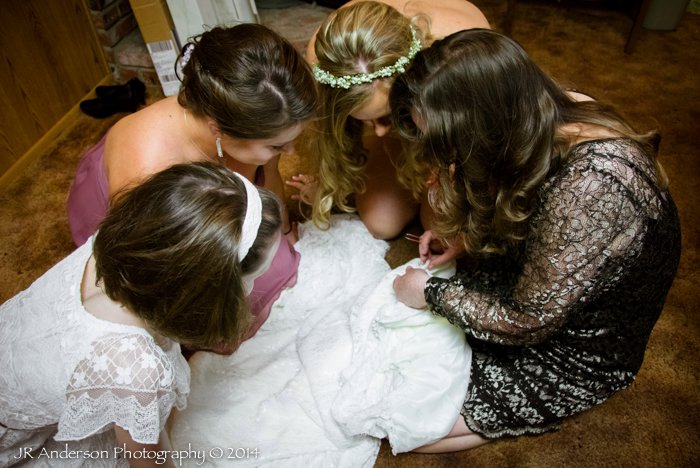 In the end the bride looked...
Amazing!
Meanwhile - the boys are having a grand ol' time...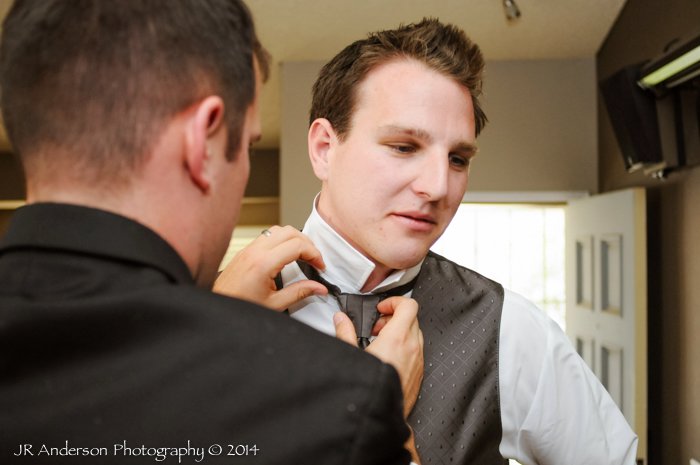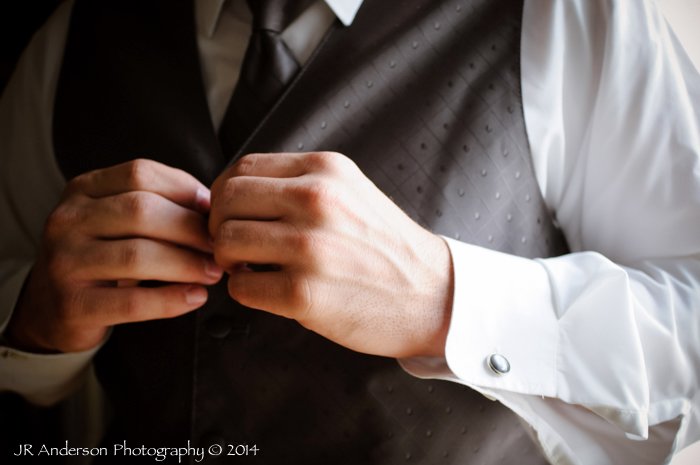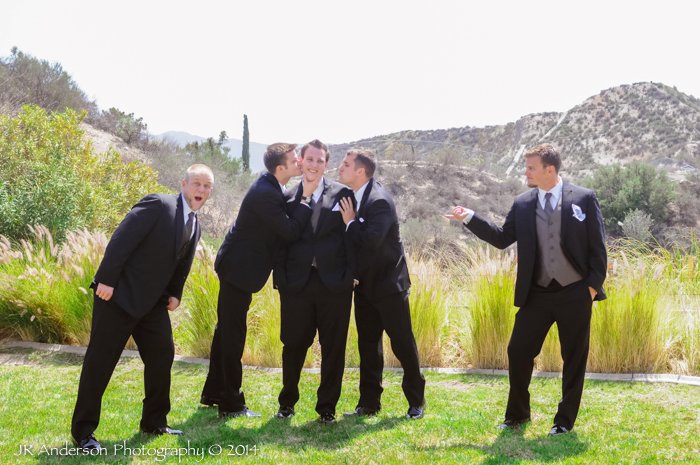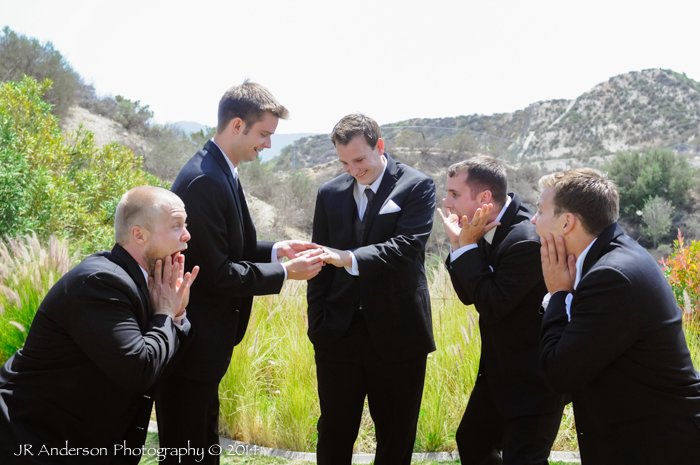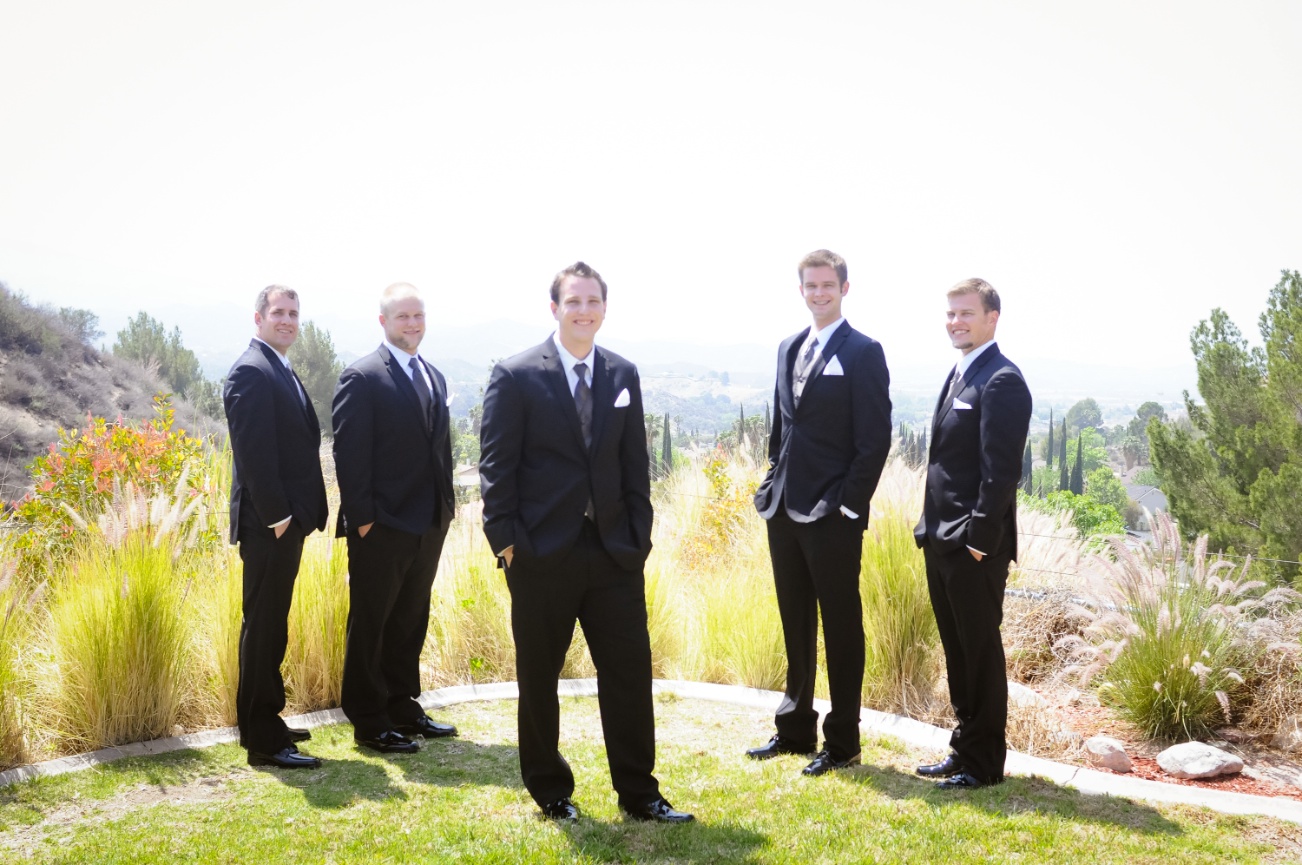 The details - so amazing!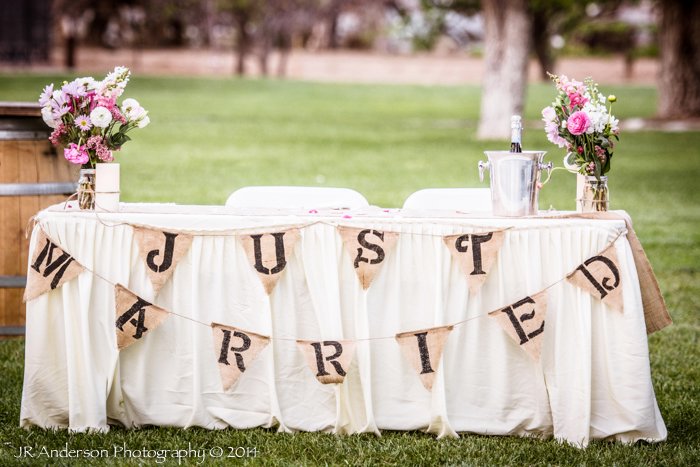 The country theme went nicely with the traditional, outdoor, Christian ceremony.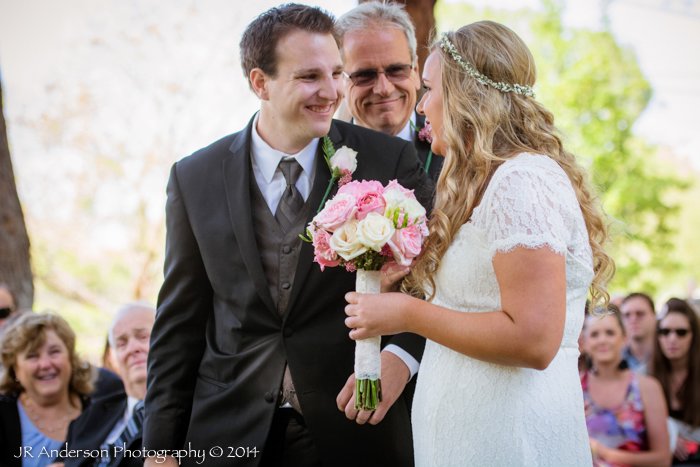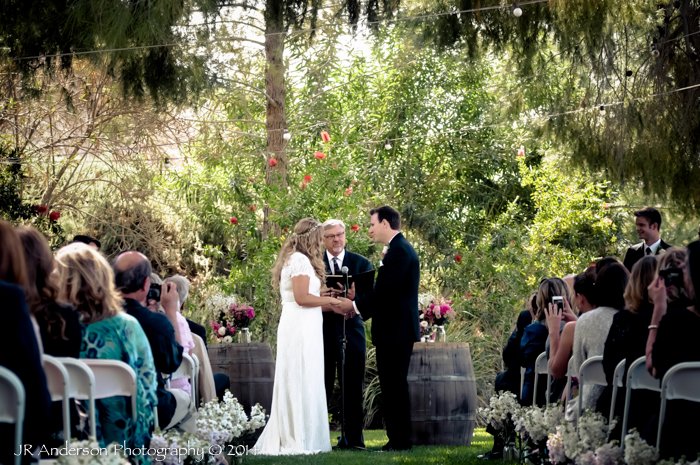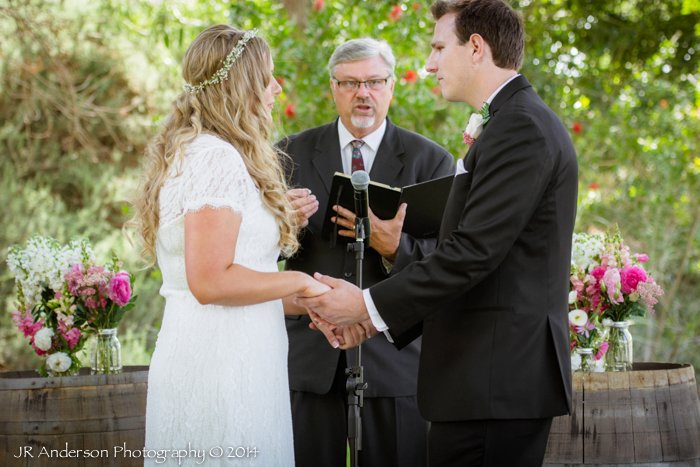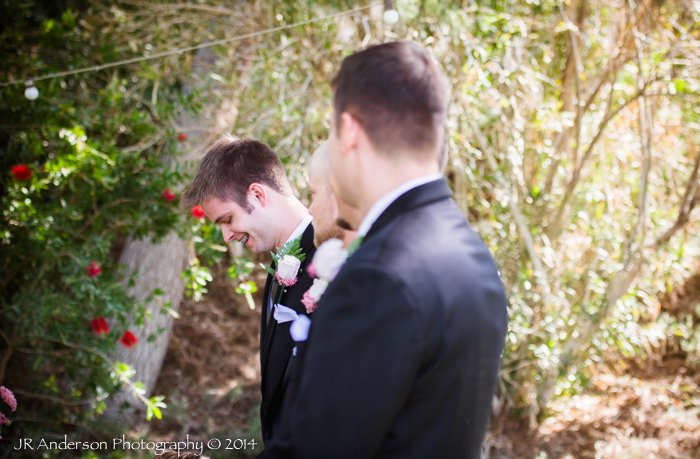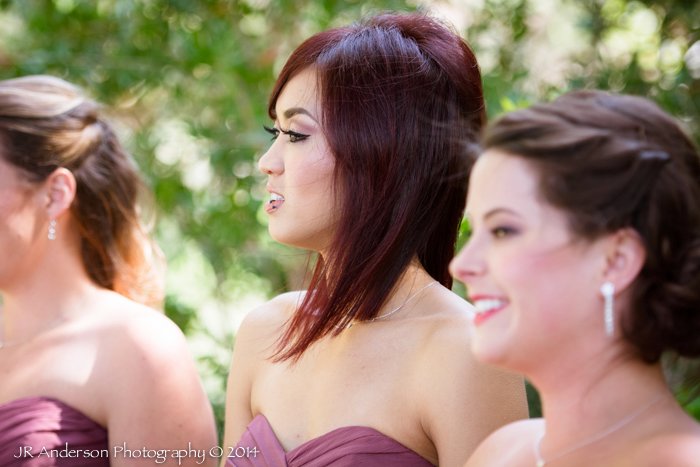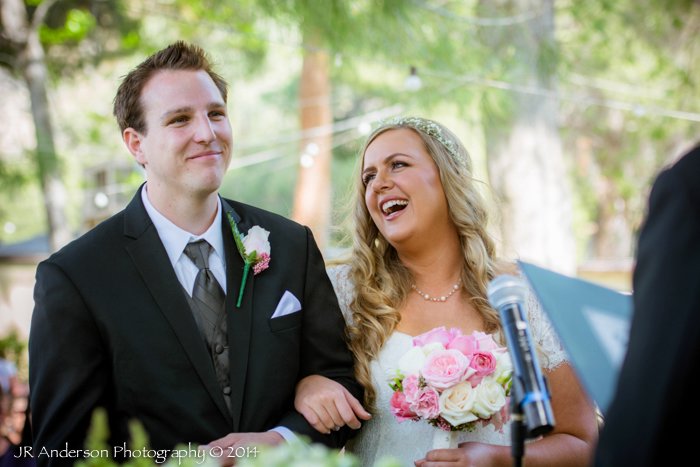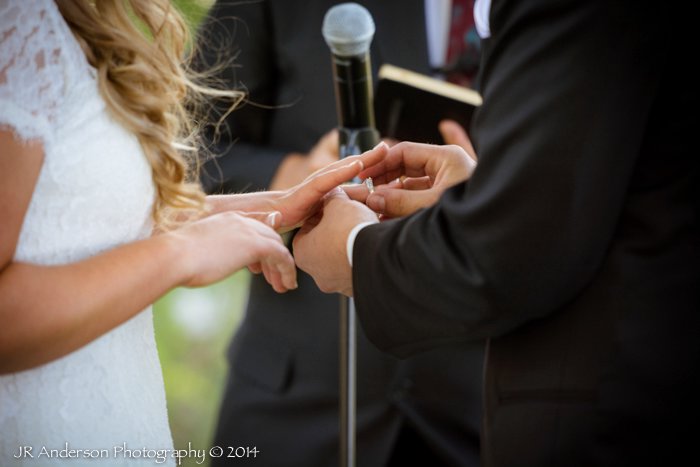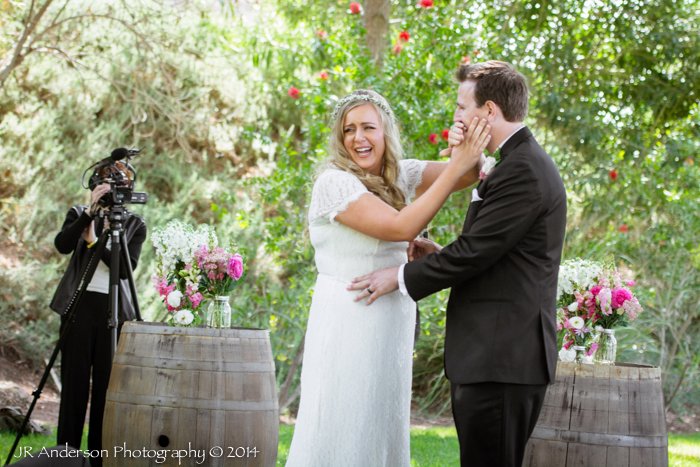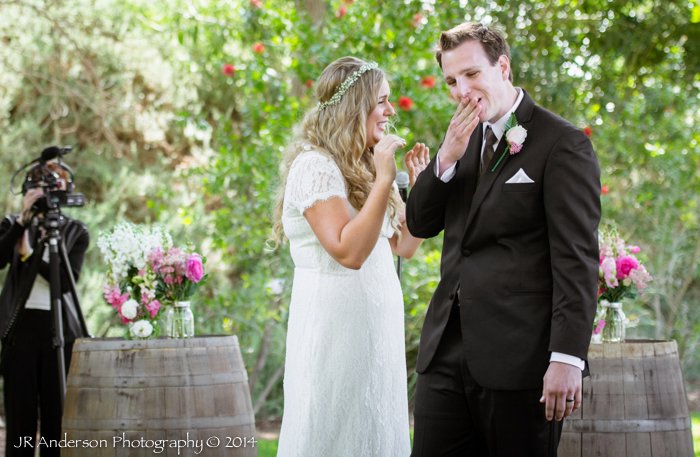 He's going to have to get used to the lip gloss, lol ;)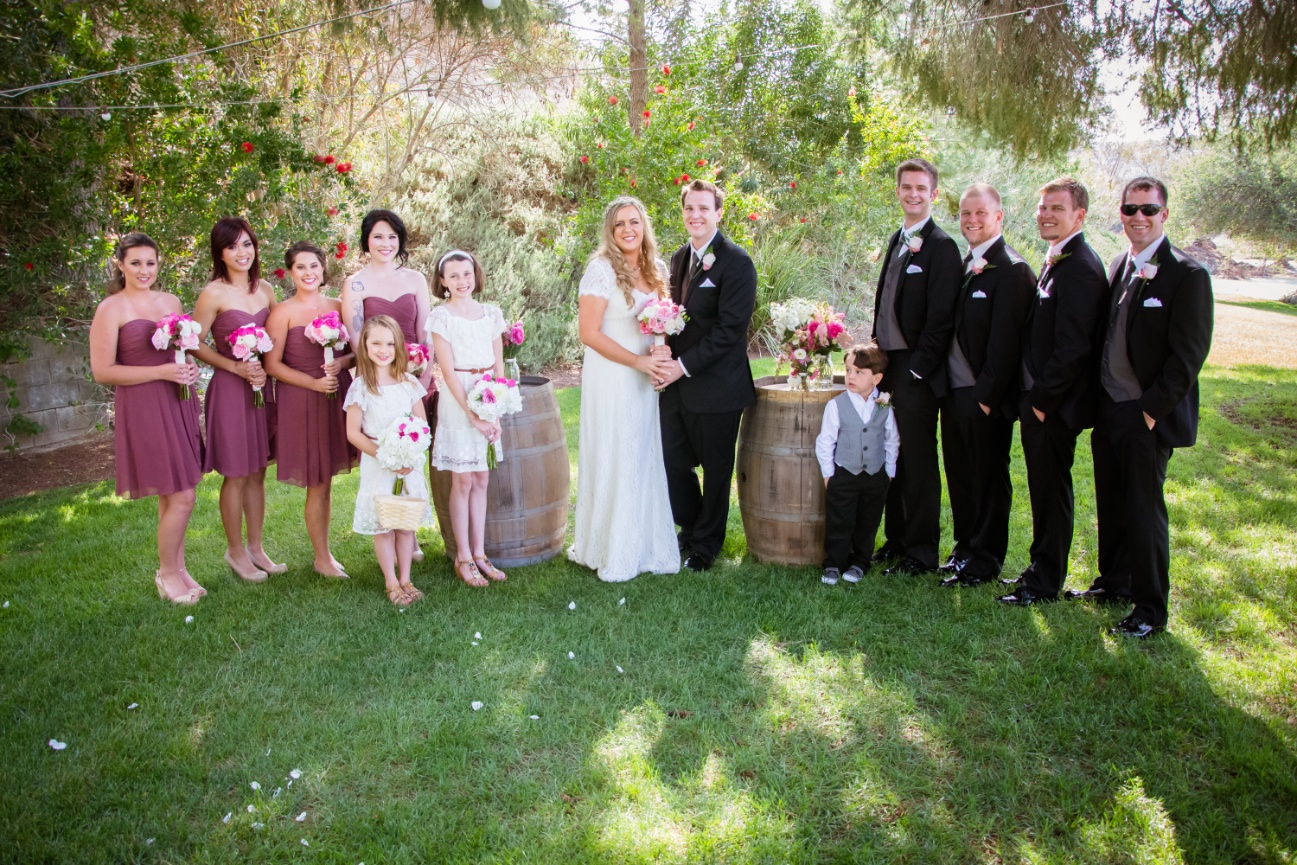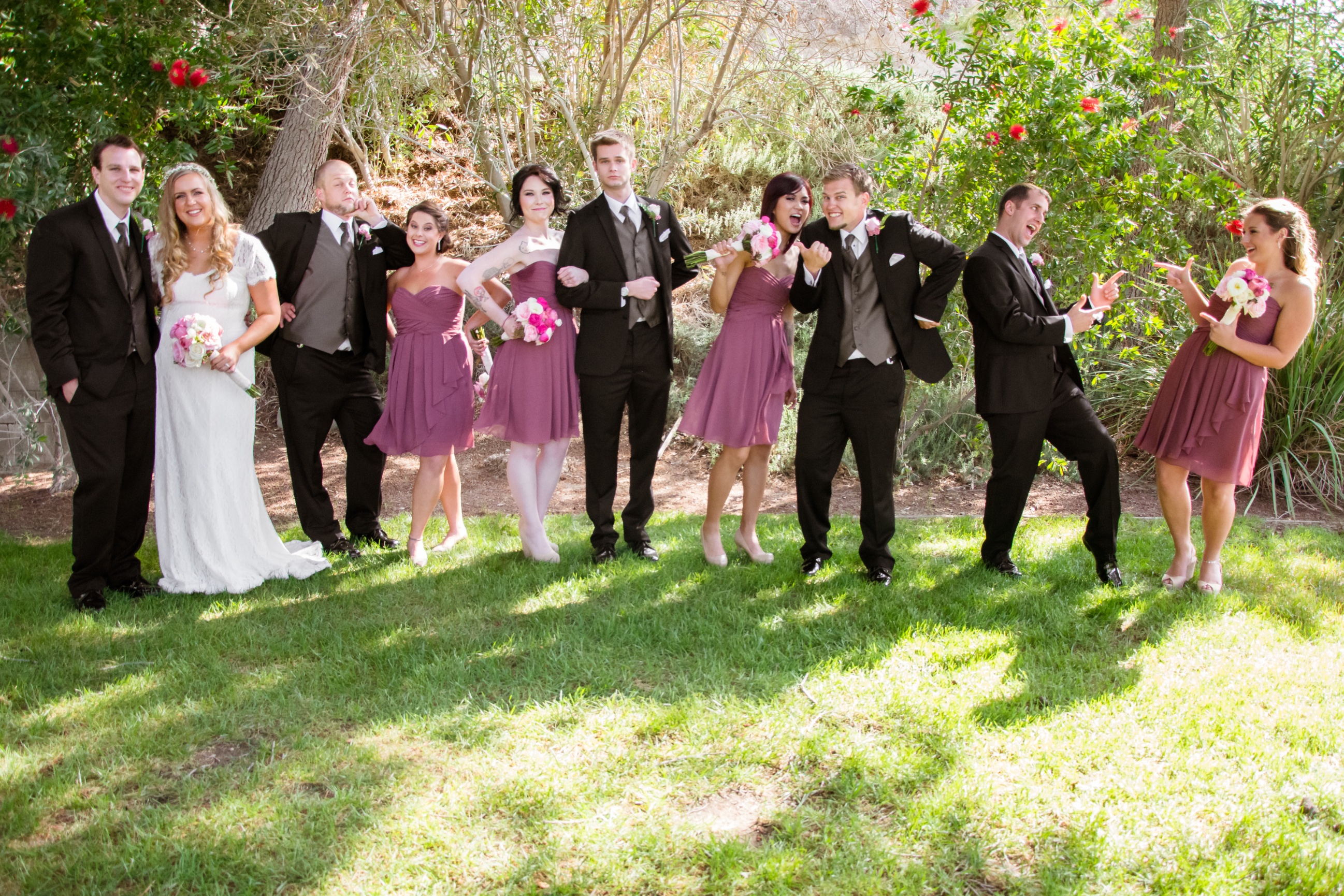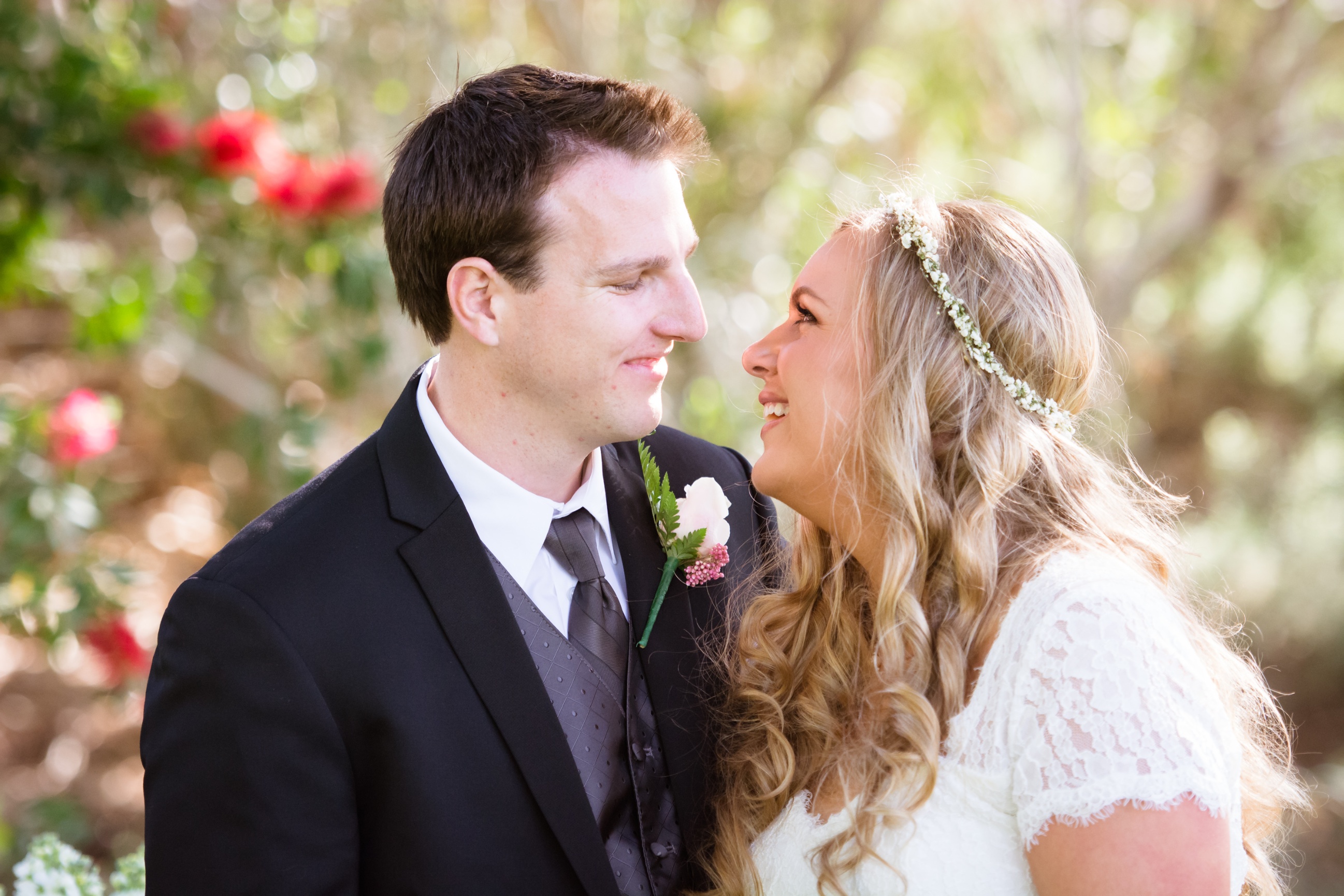 The reception was quite lovely and quite lively!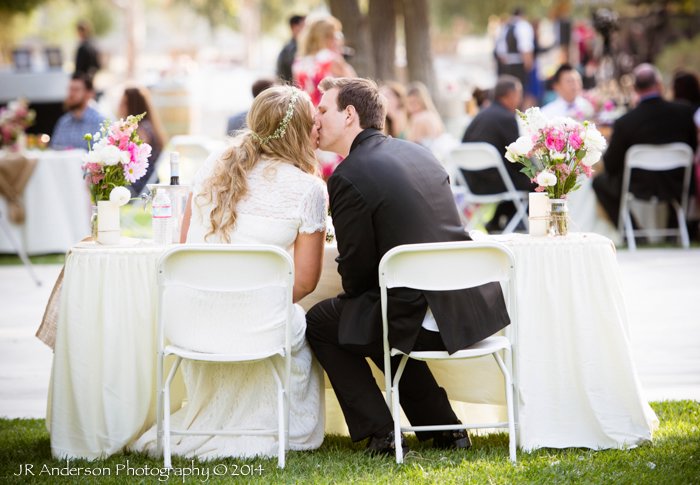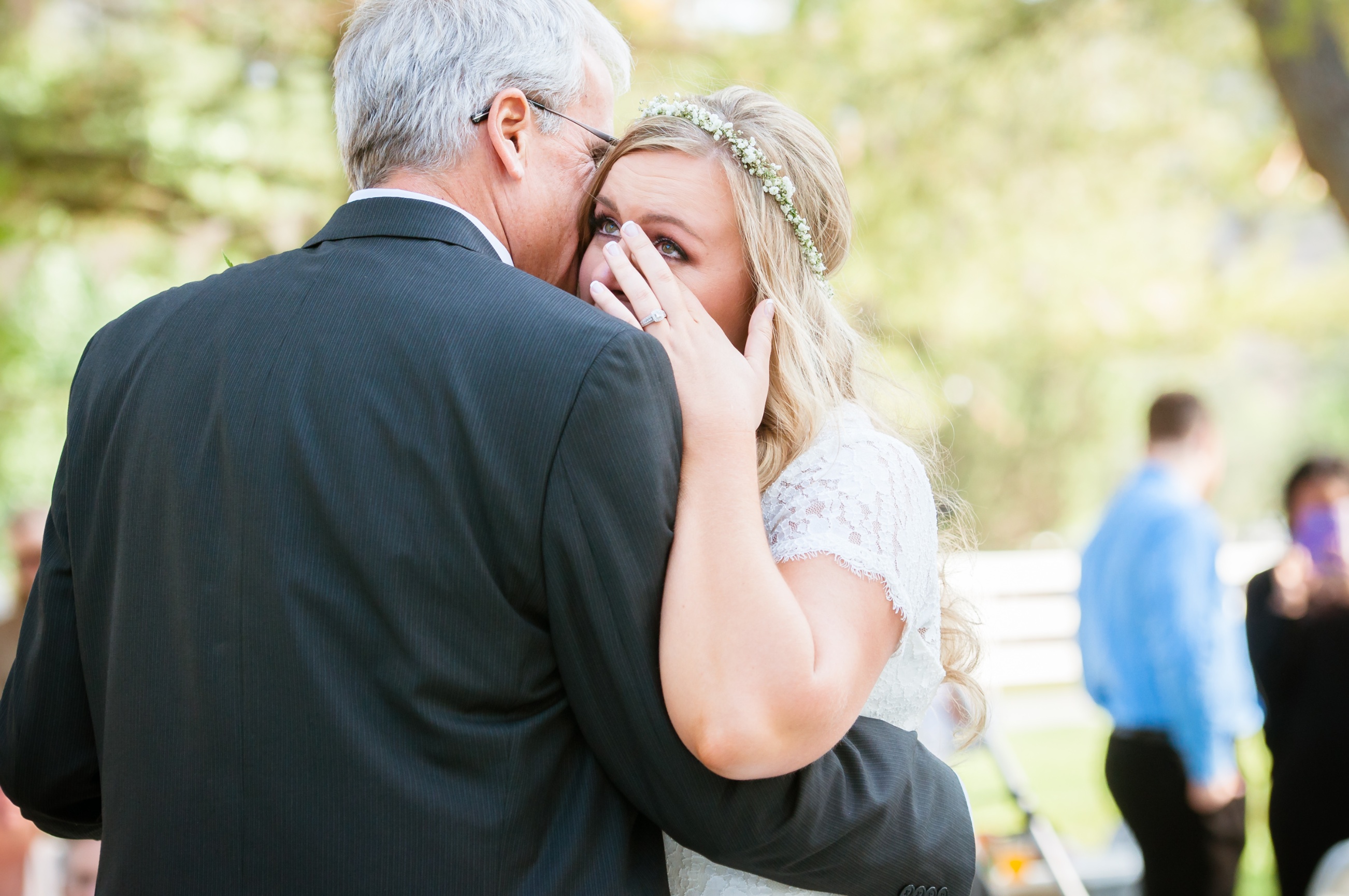 But what was most memorable were the speeches...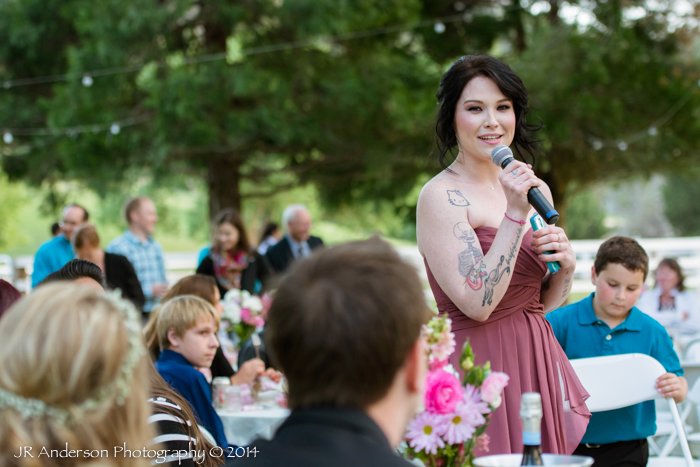 Especailly once the bride's dad gave them the golden bull - the statue of fertility (whichby the way they are expecting in July - :) )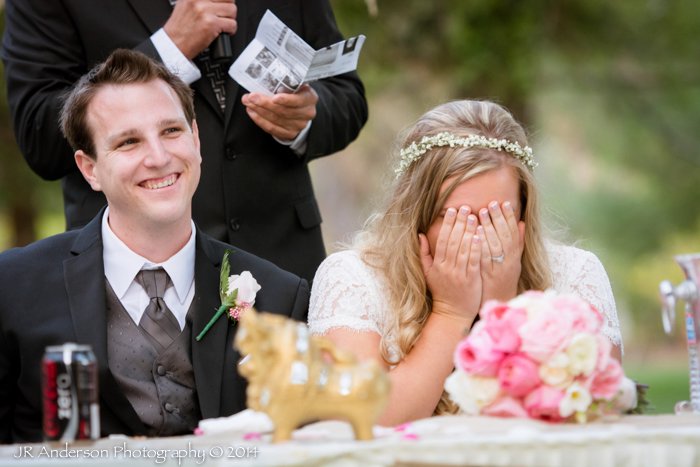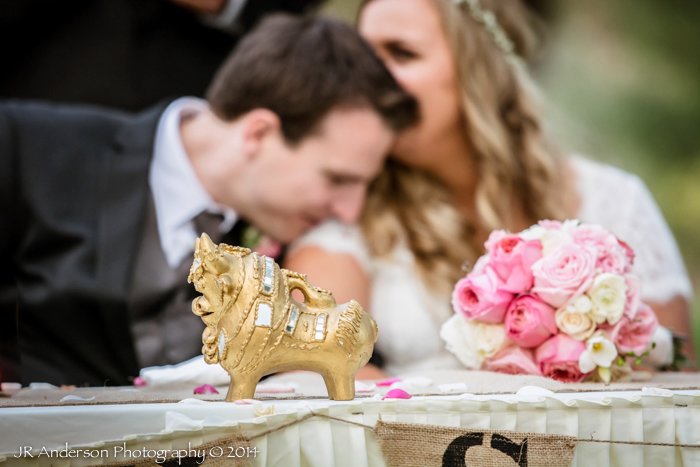 Then dancing followed until well into the night...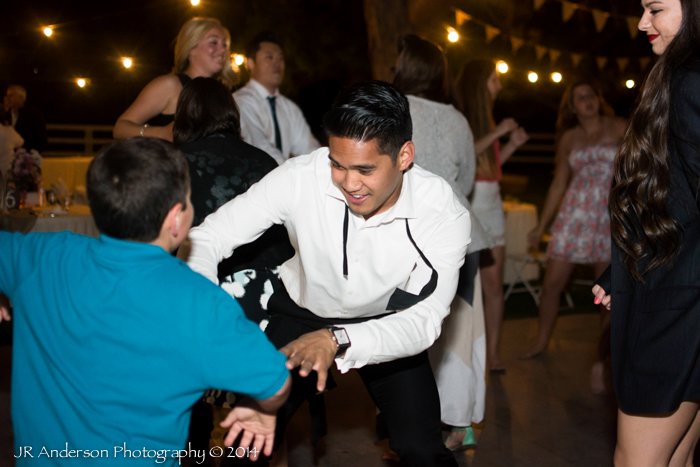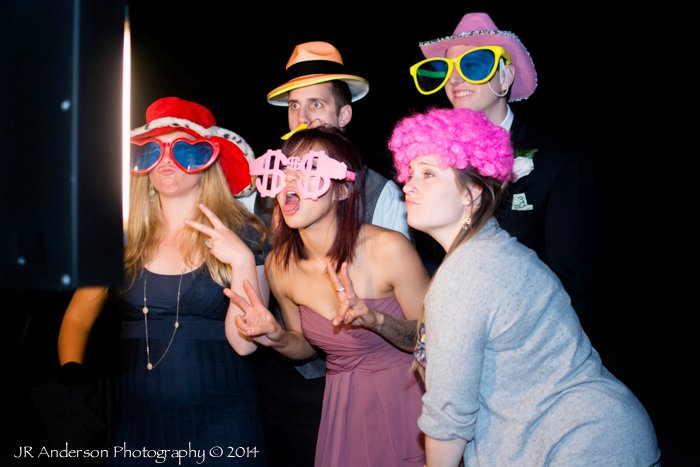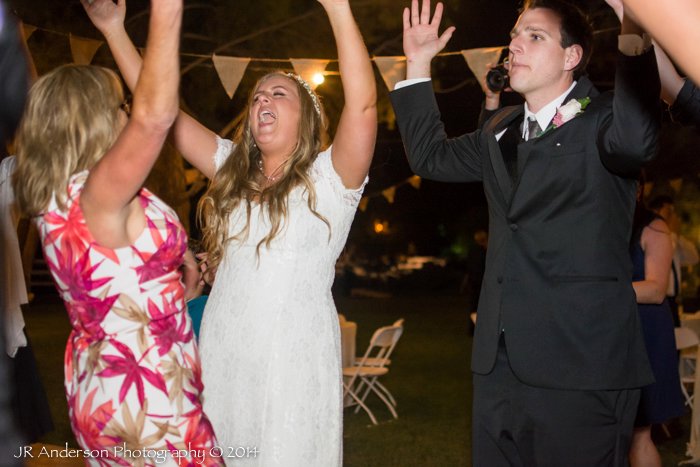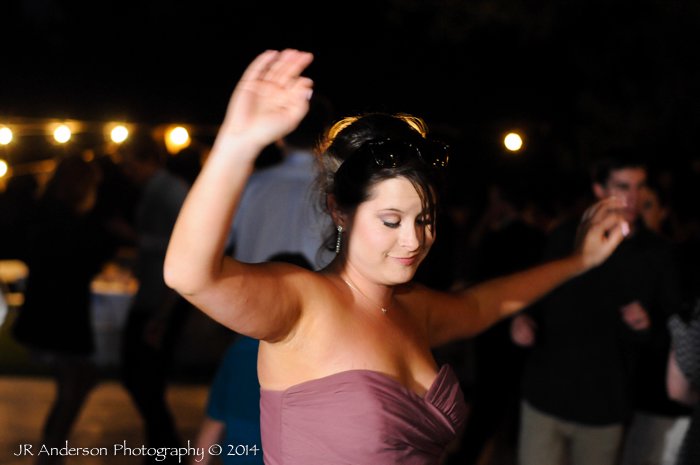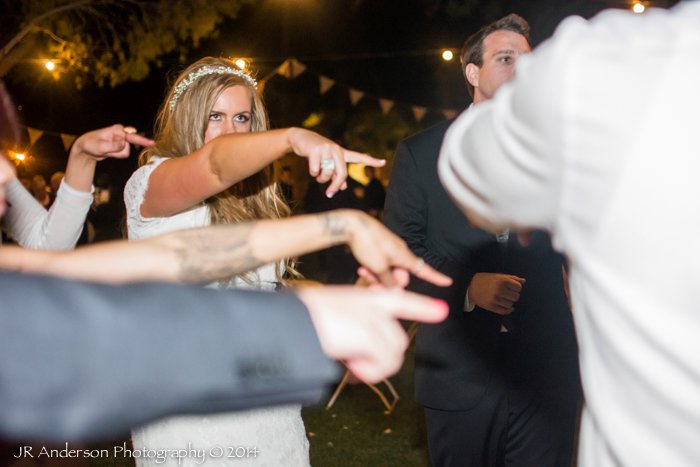 And an amazing night it was - love it when I can get a ambient light image!