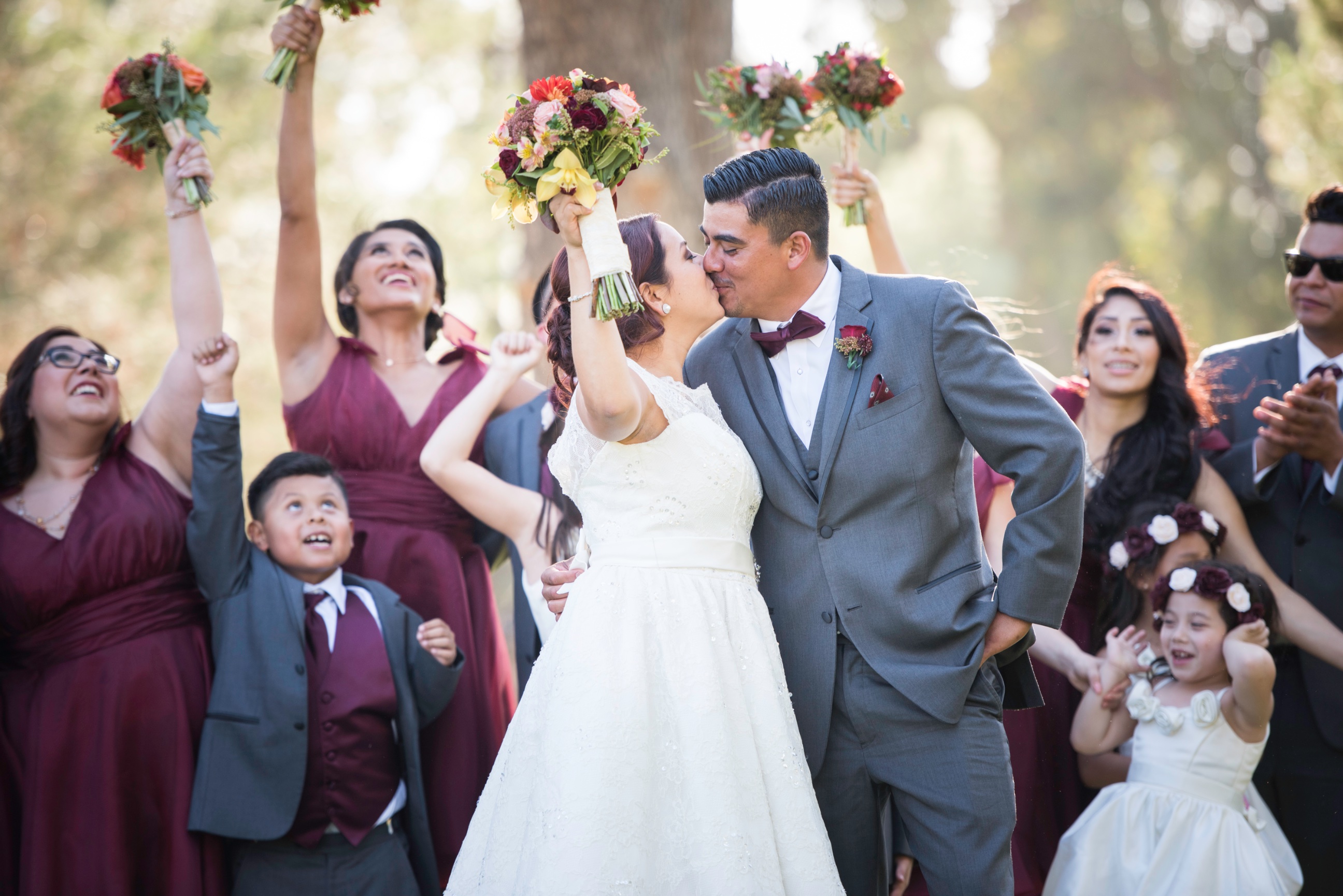 Mirella and Oscar are such a sweet, sweet couple! They had a beautiful ceremony and Saint Ferdinand Catholic Church in San Fernando, followed by a fun reception at her dad's ranch in Sylmar, CA.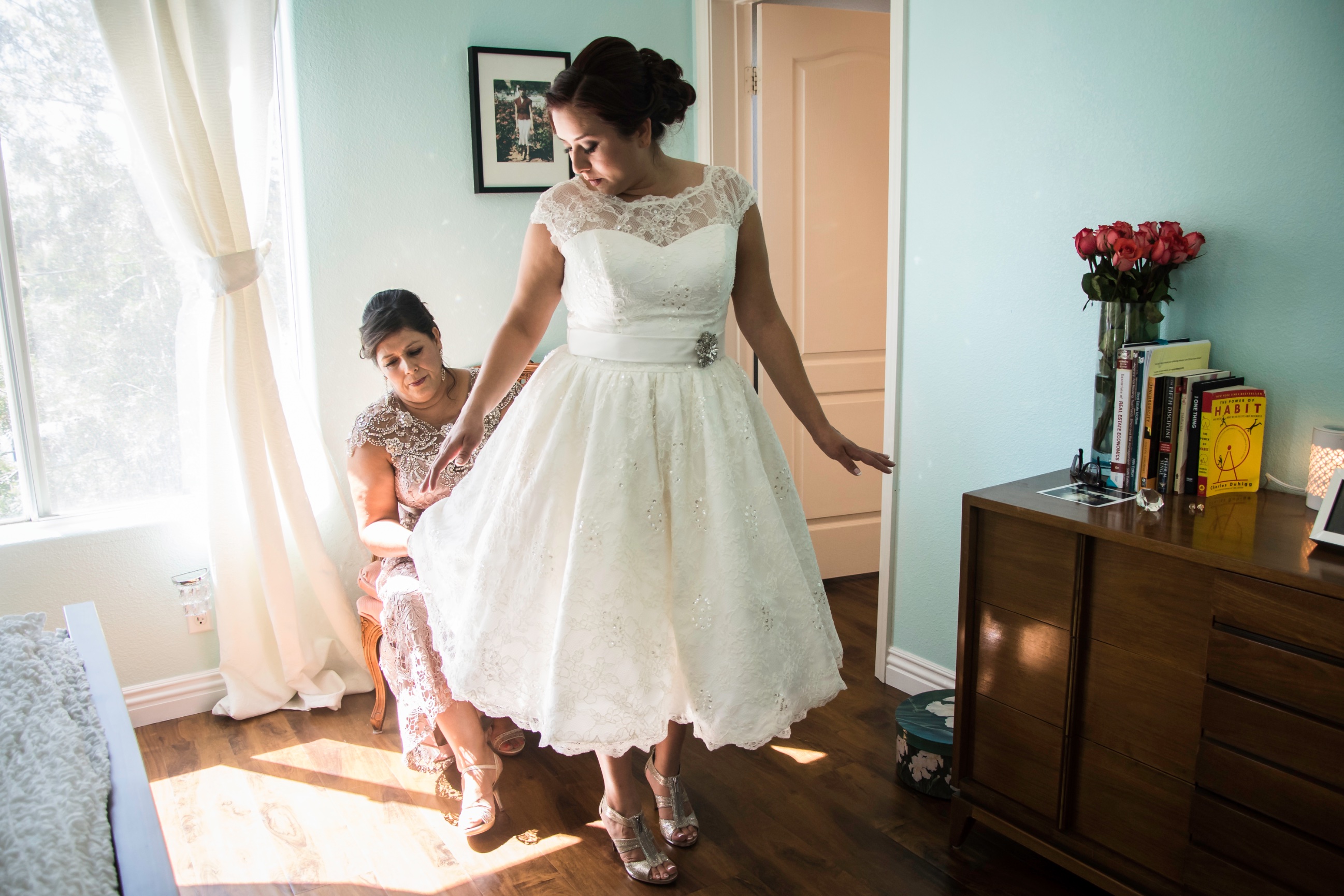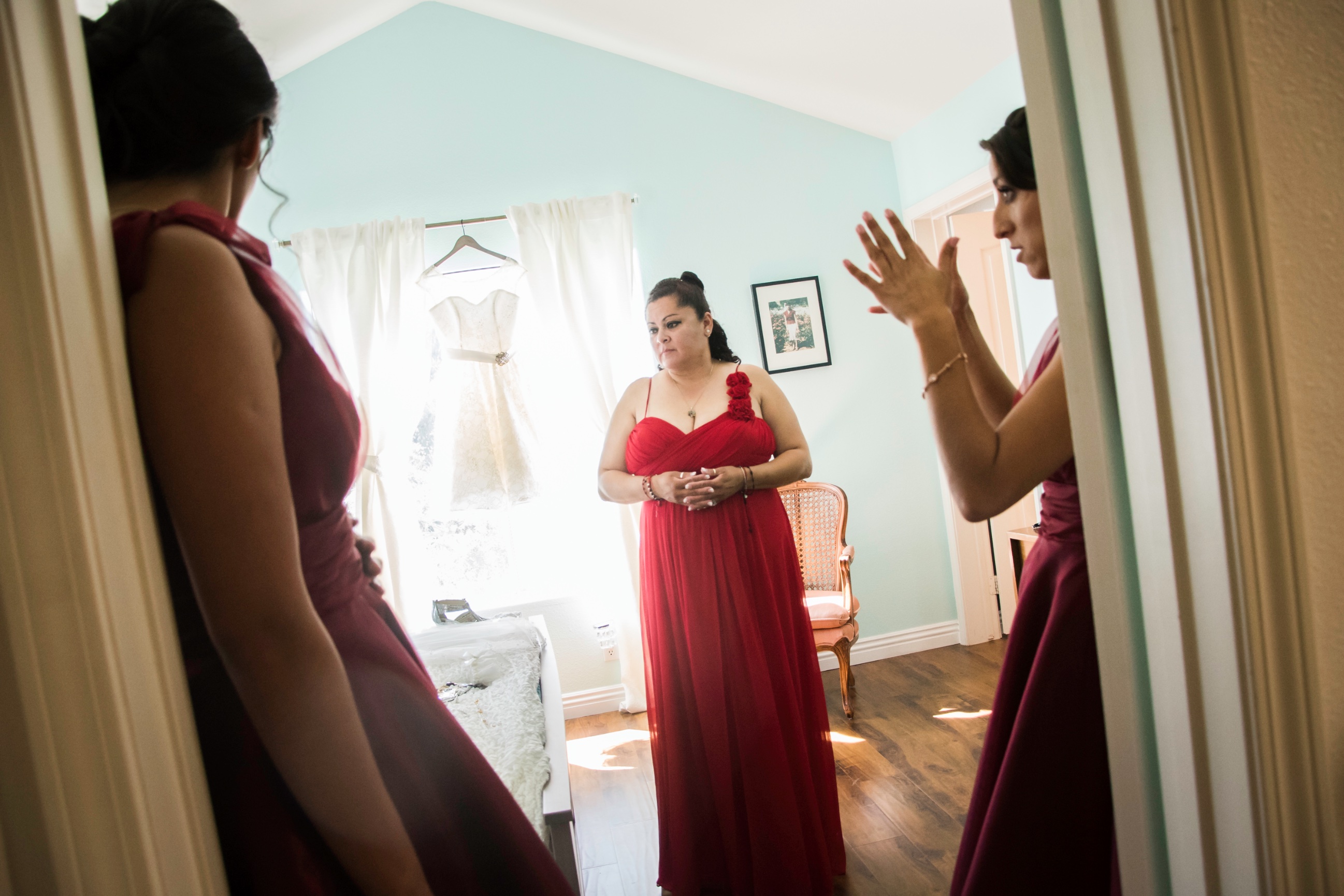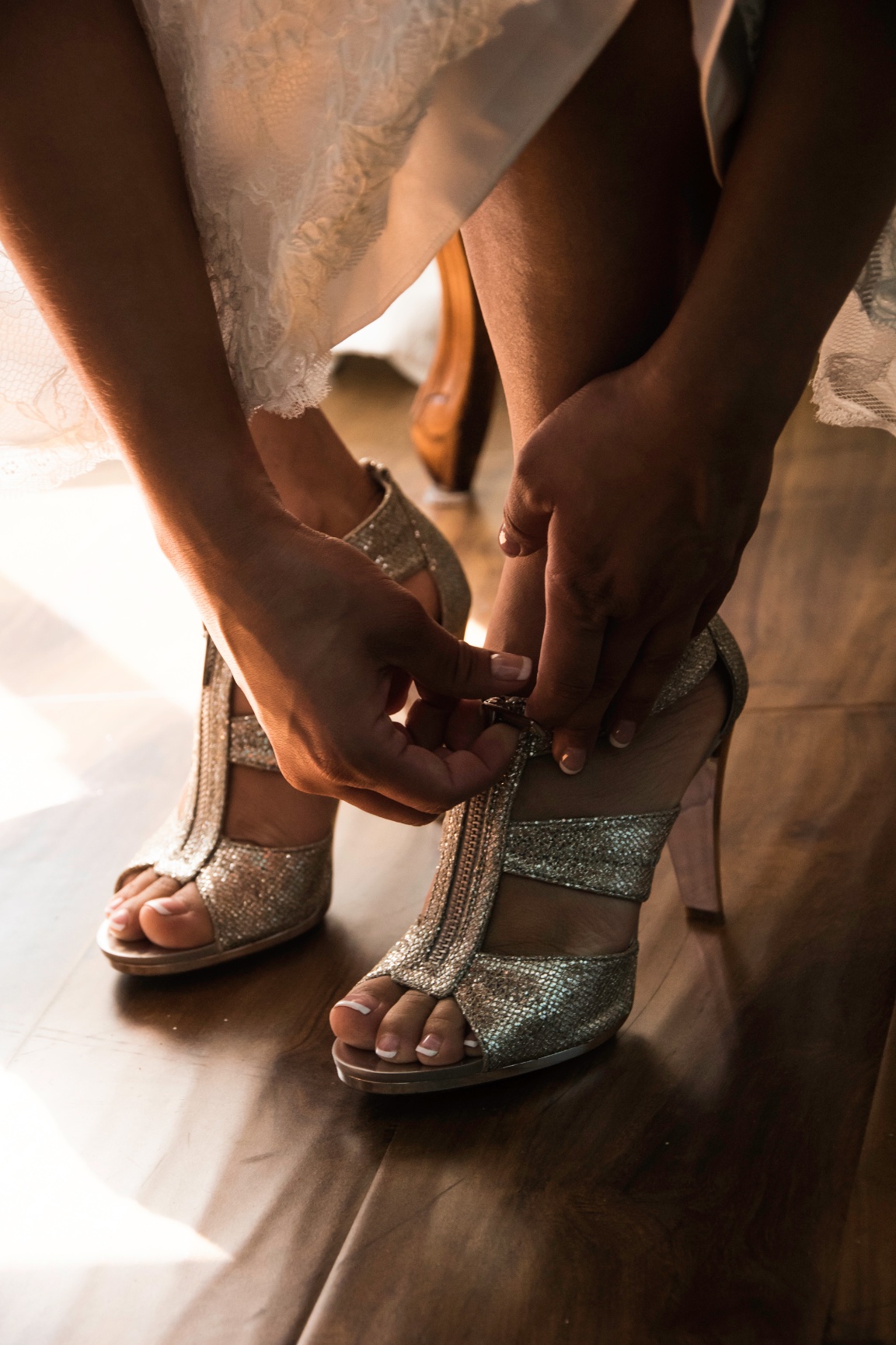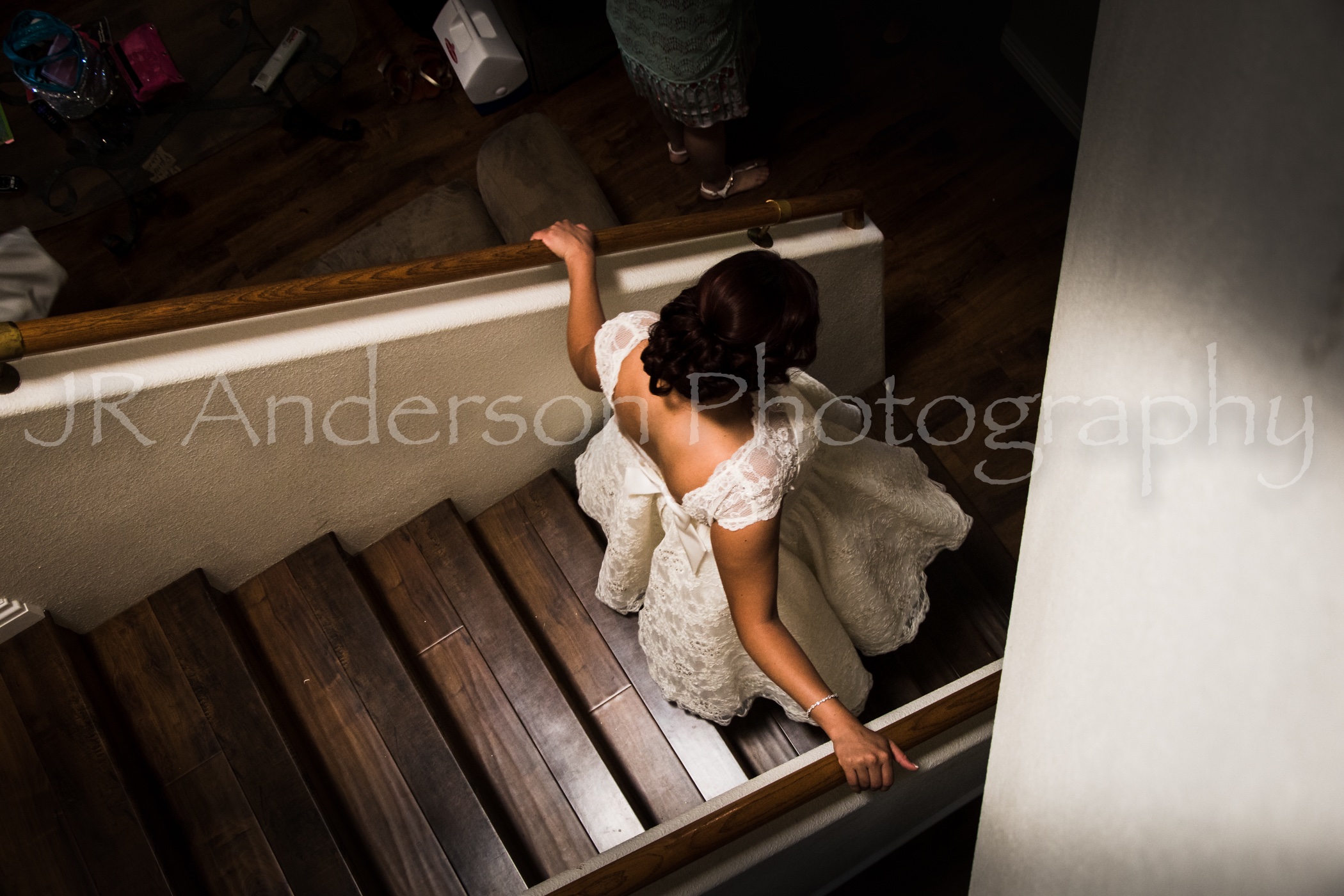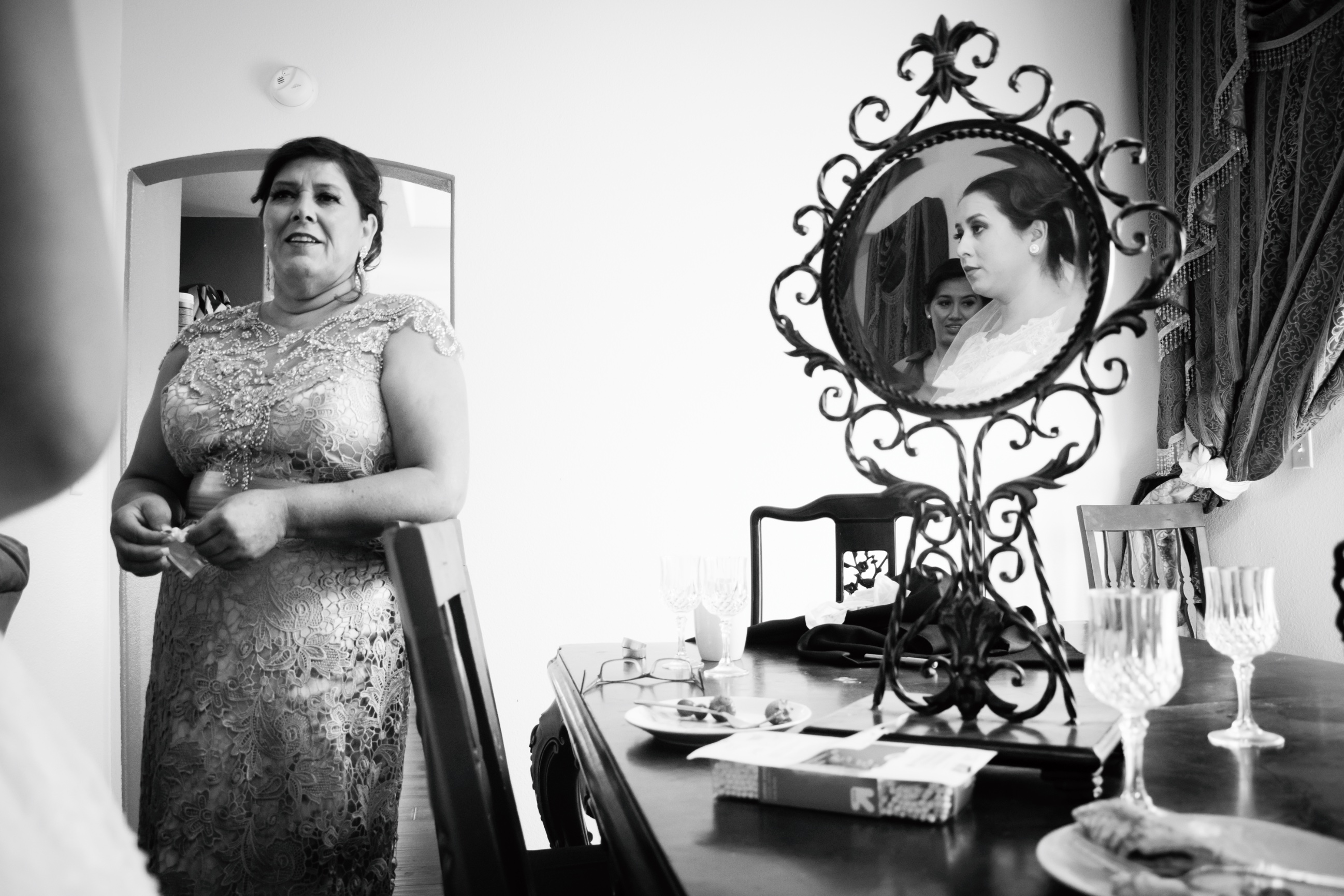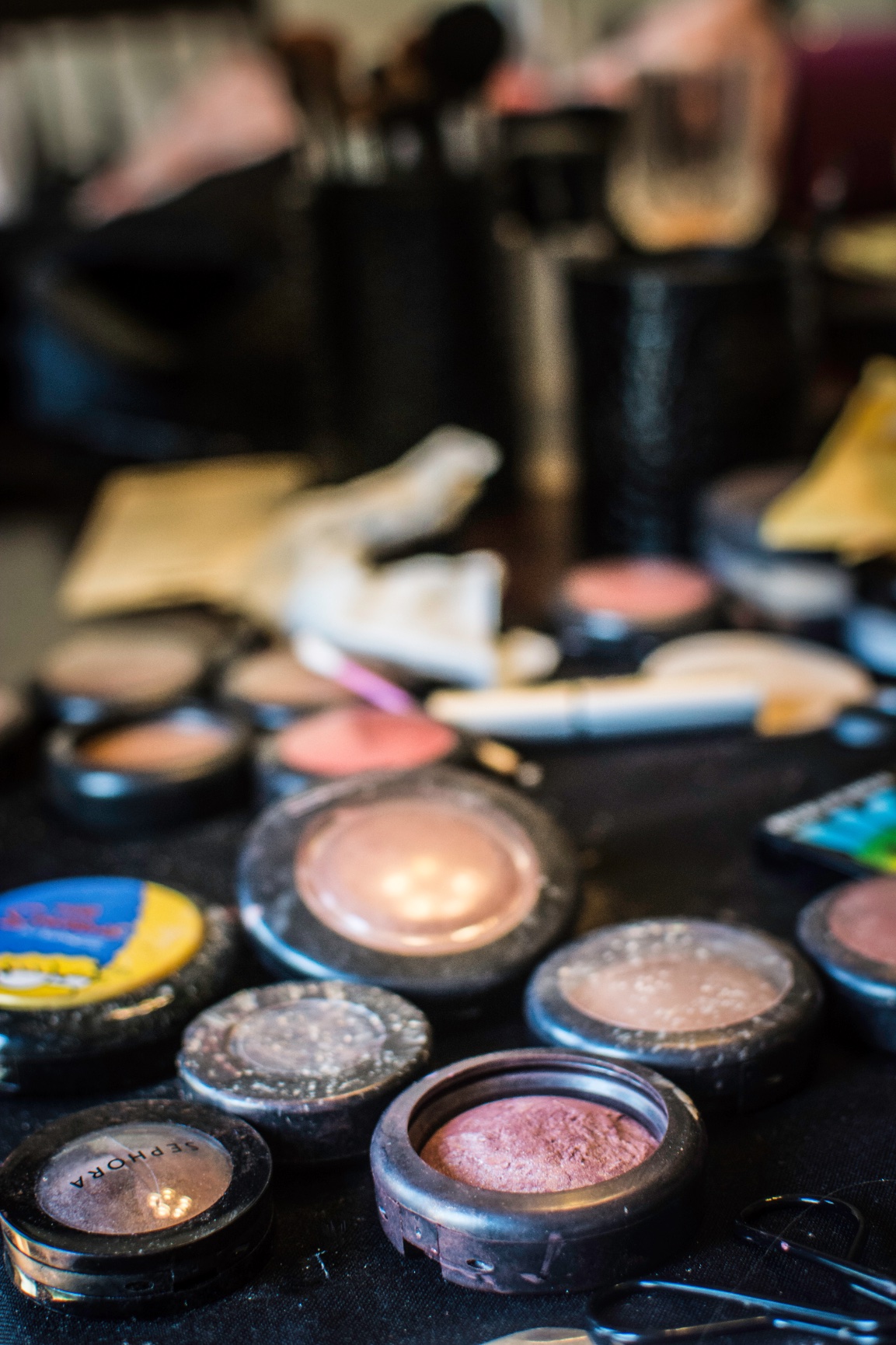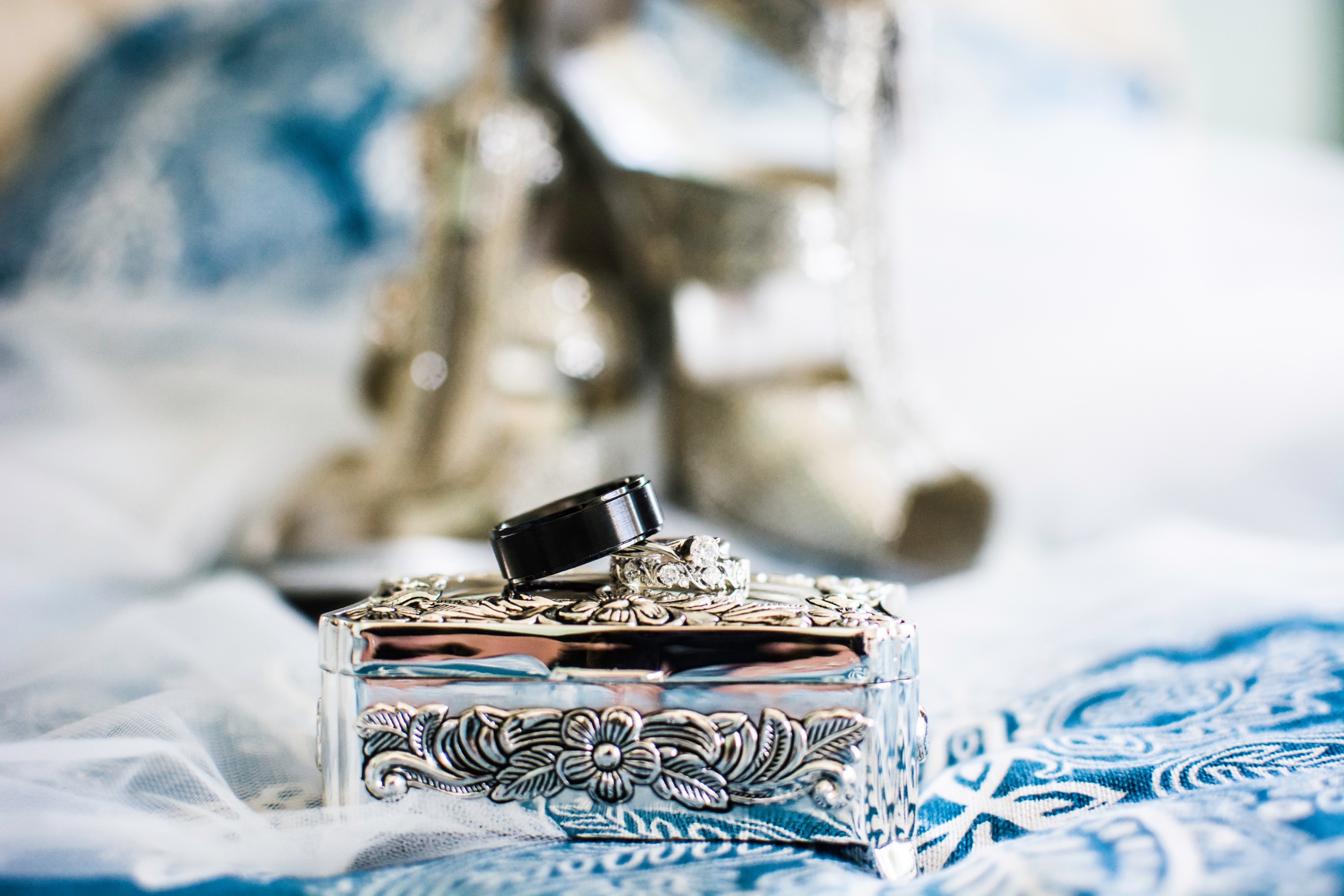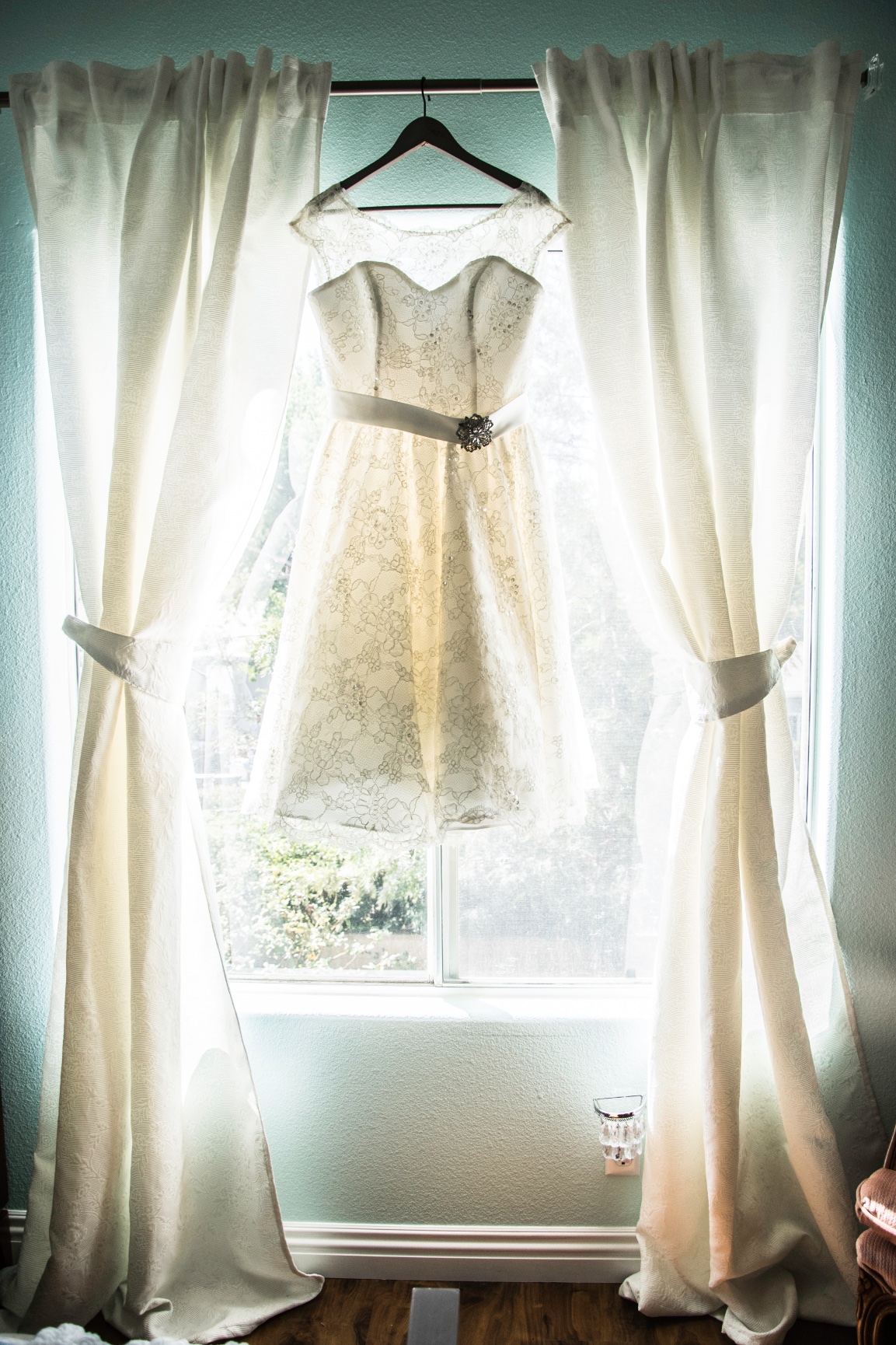 They exchanged their vows in a traditional Latino wedding held at Saint Ferdinand Church in San Fernando. It is the first parish of 50 in the San Fernando region and was built in 1797! So you can imaging the architectural magnificance of this cathedral.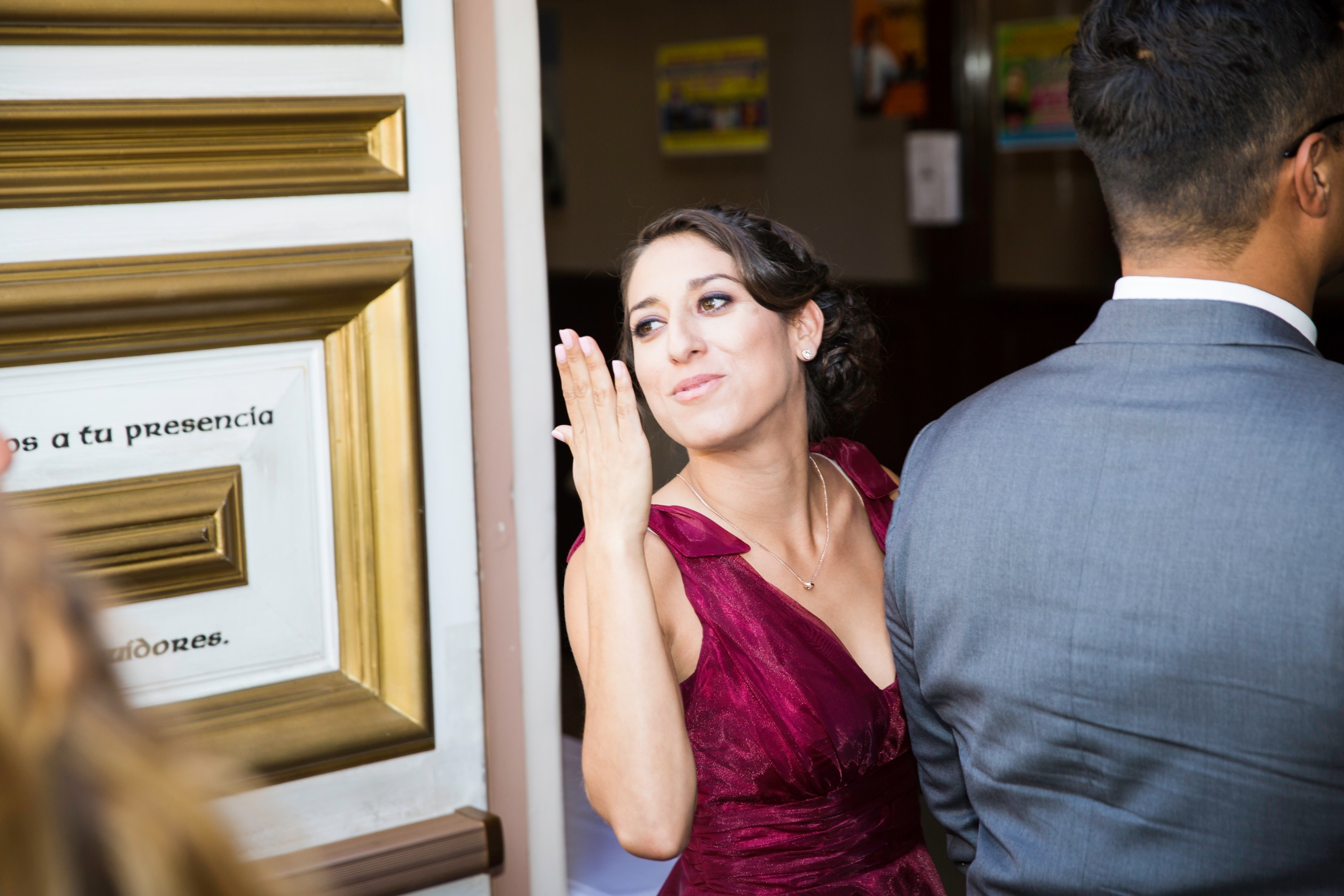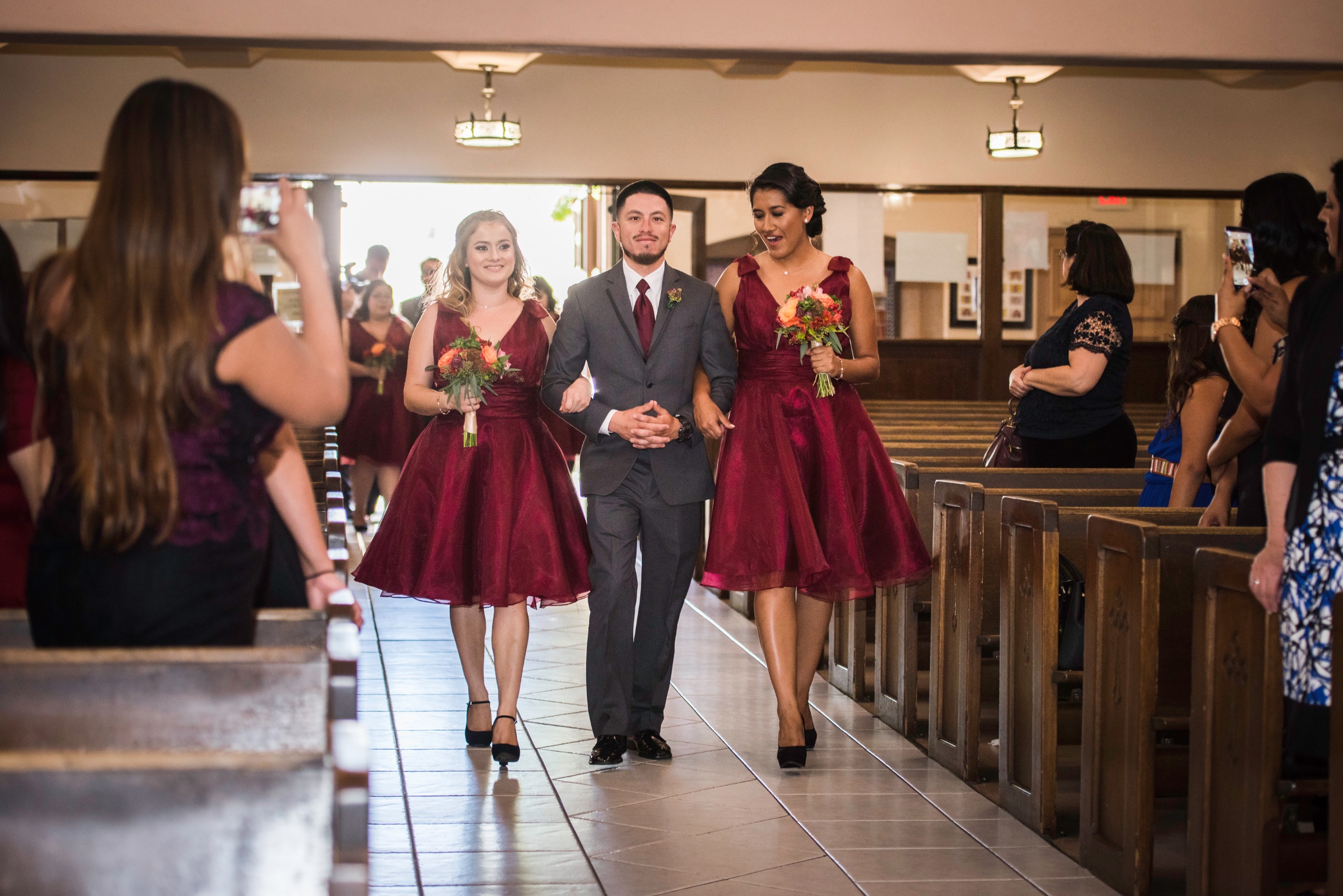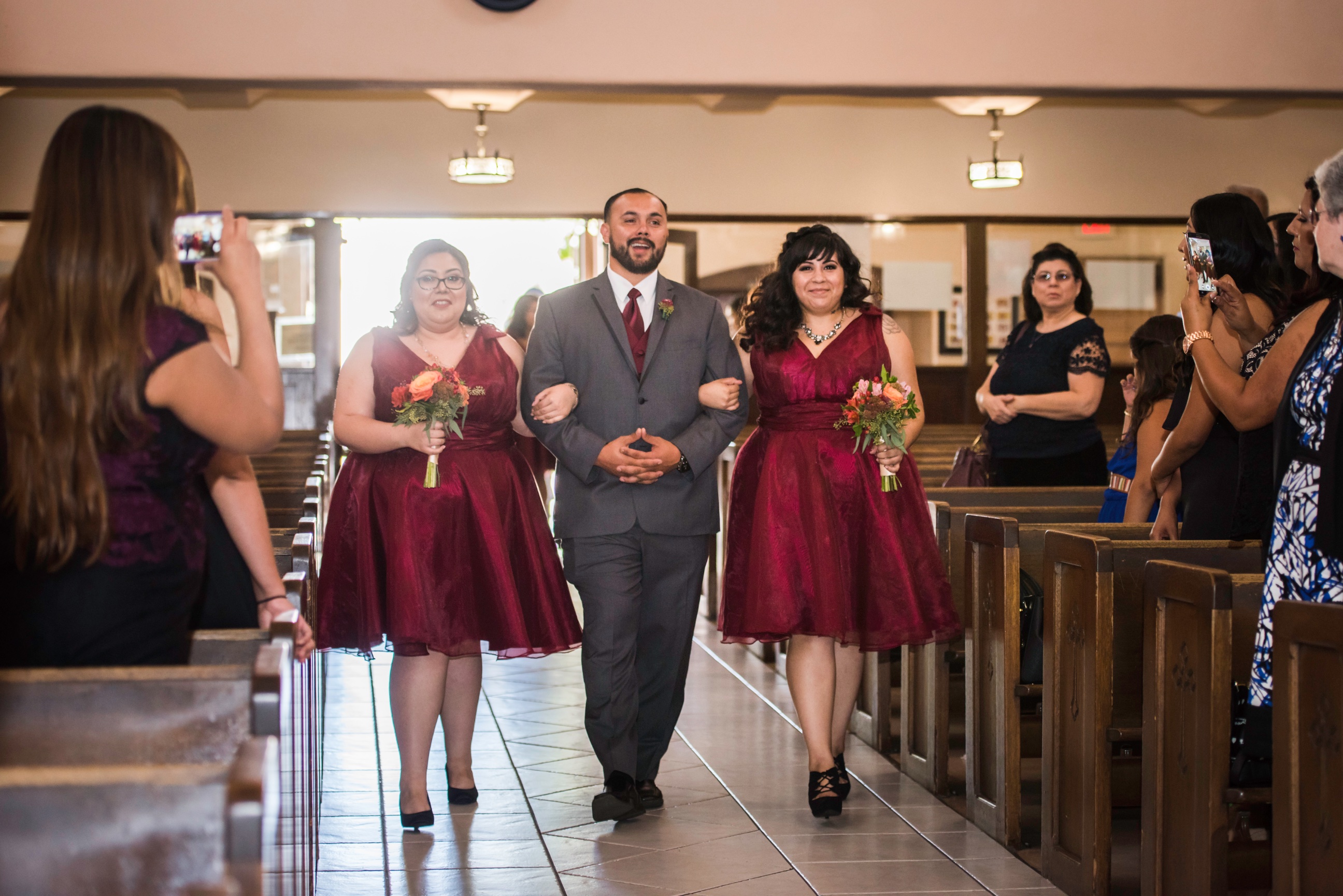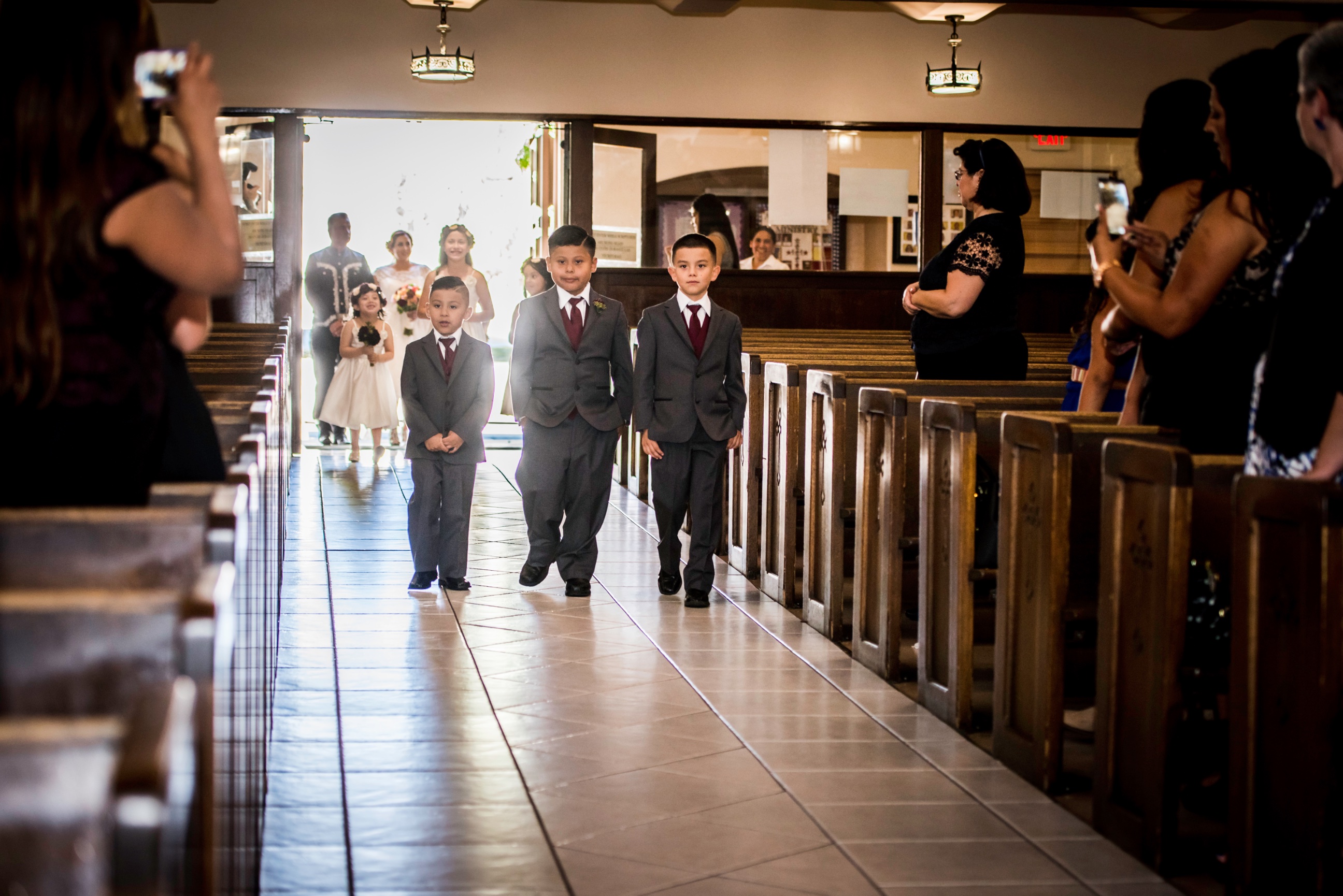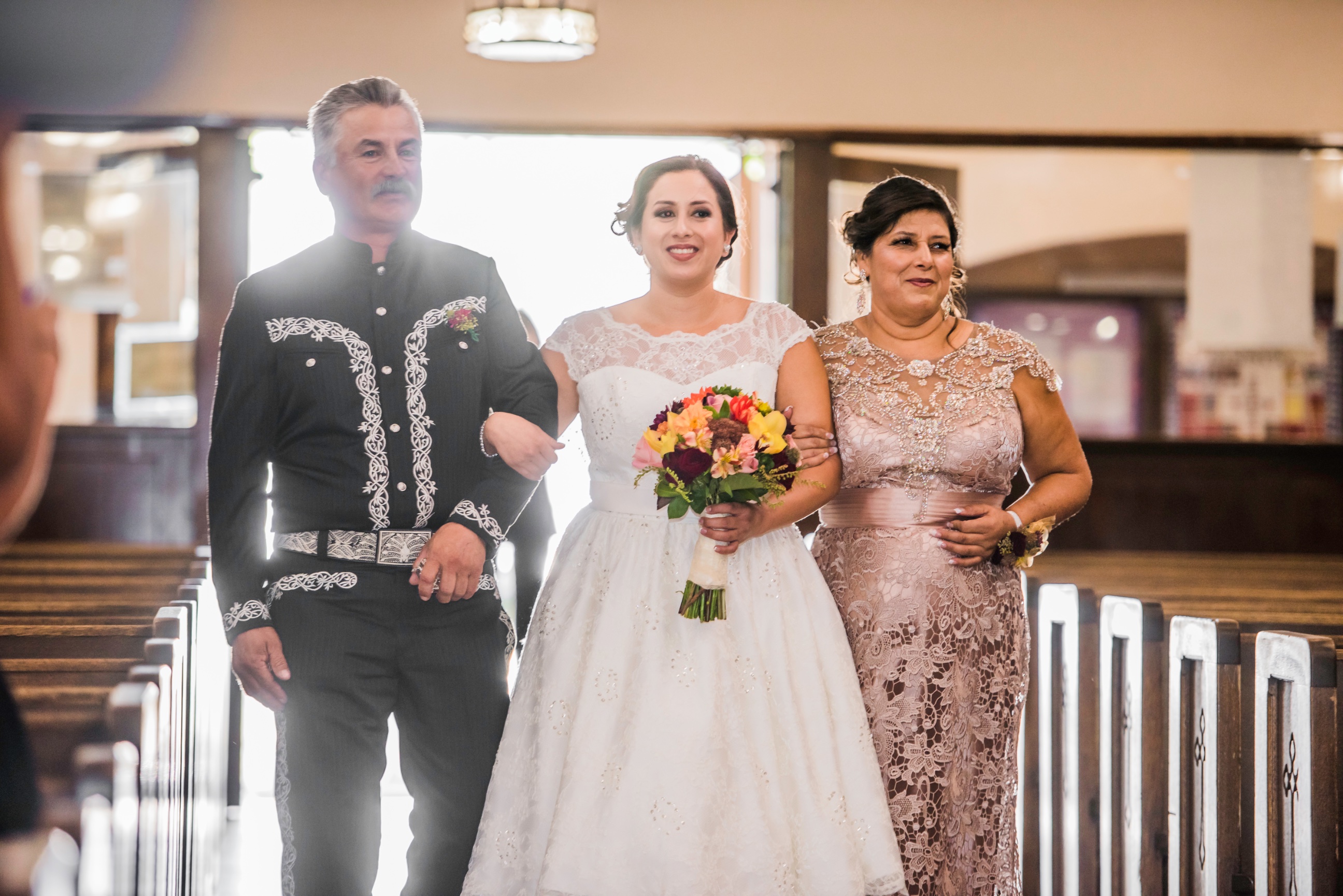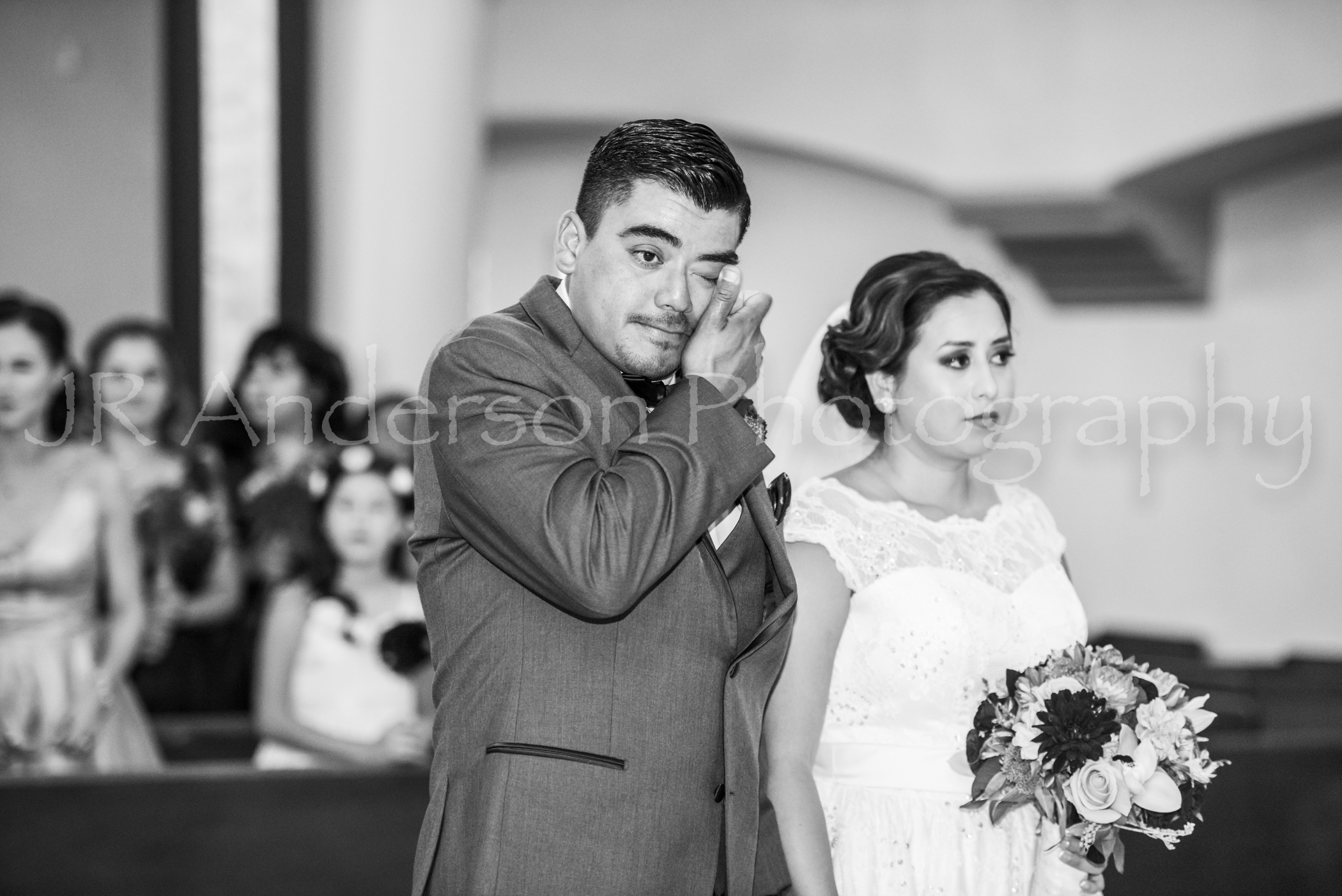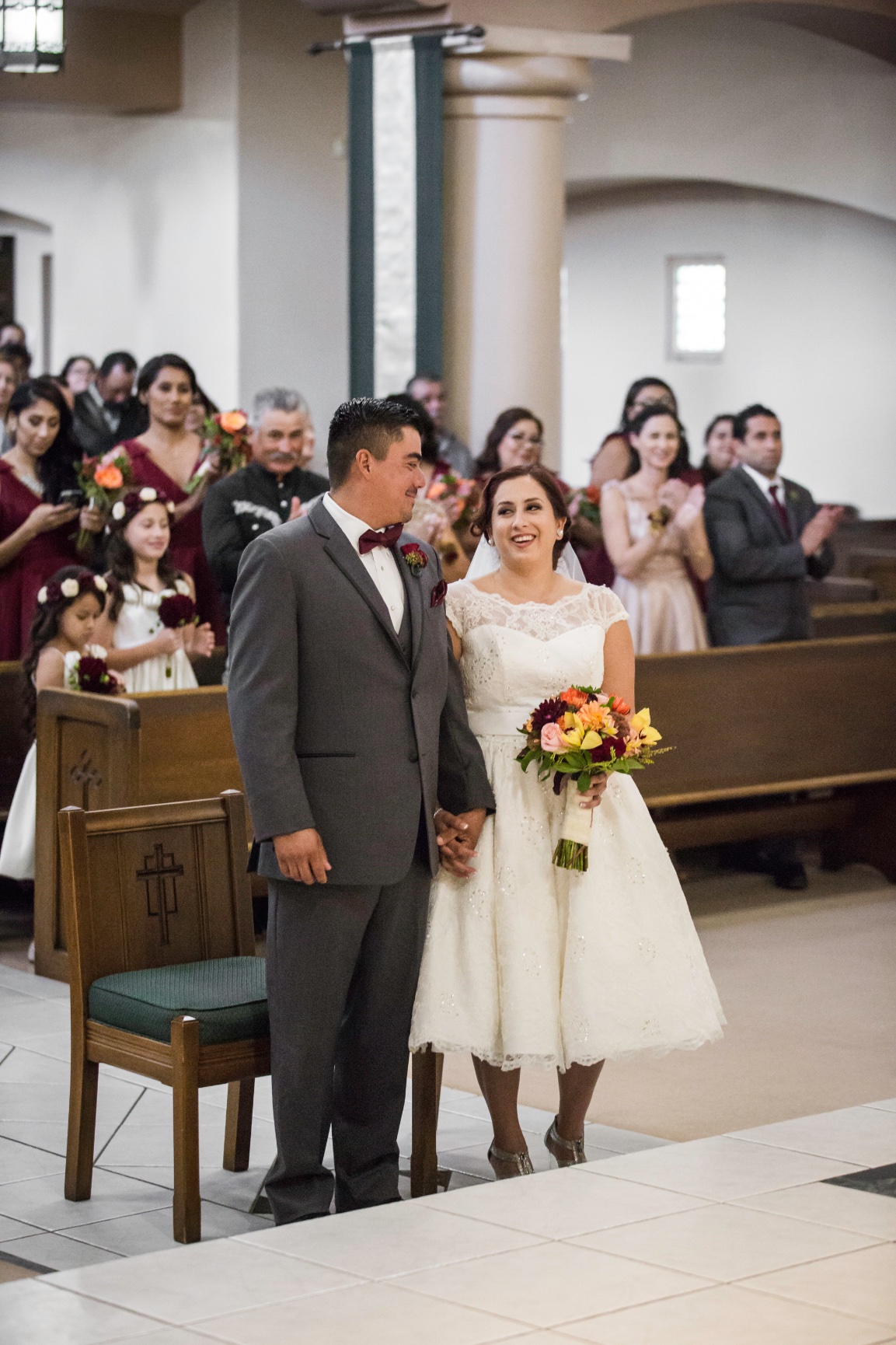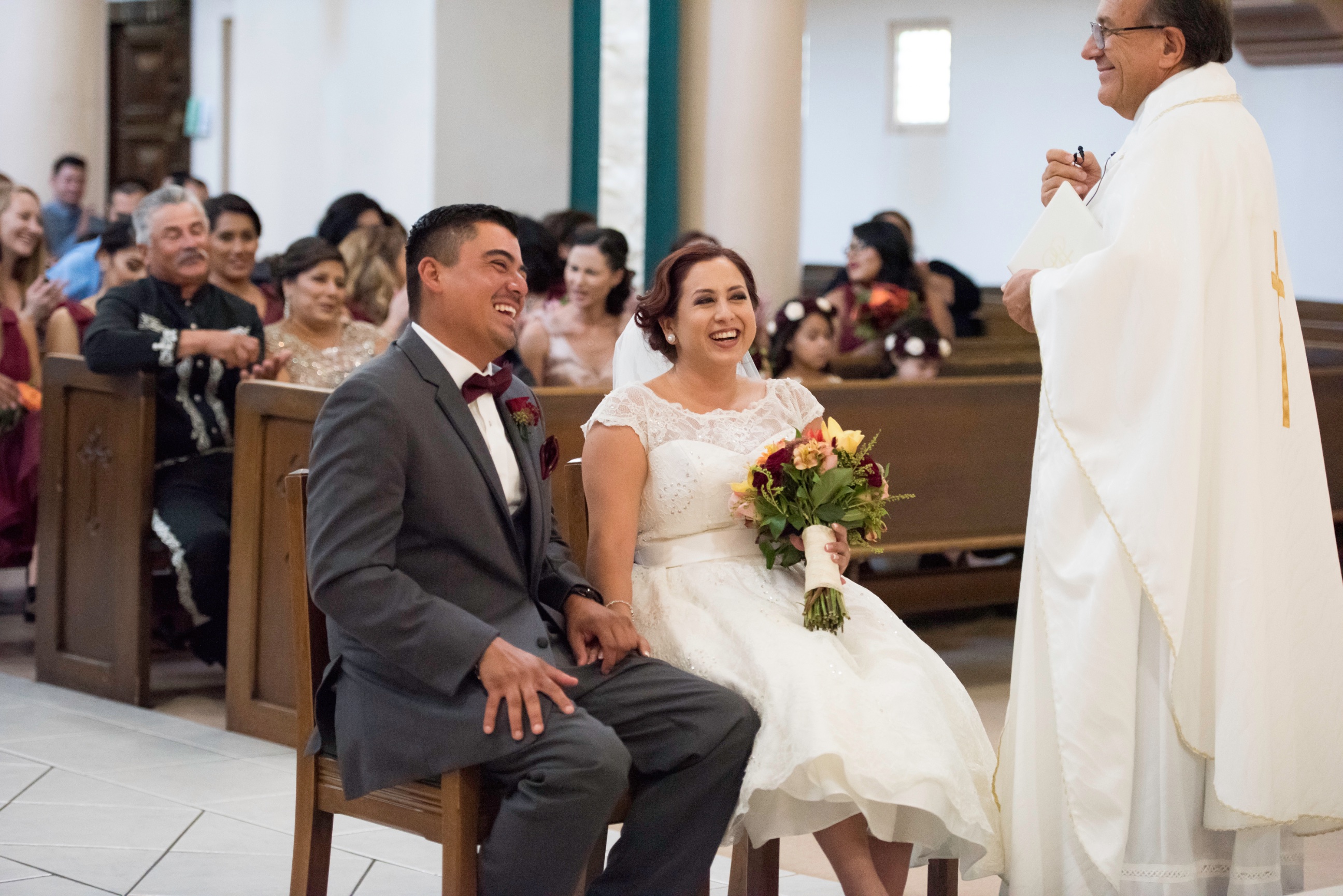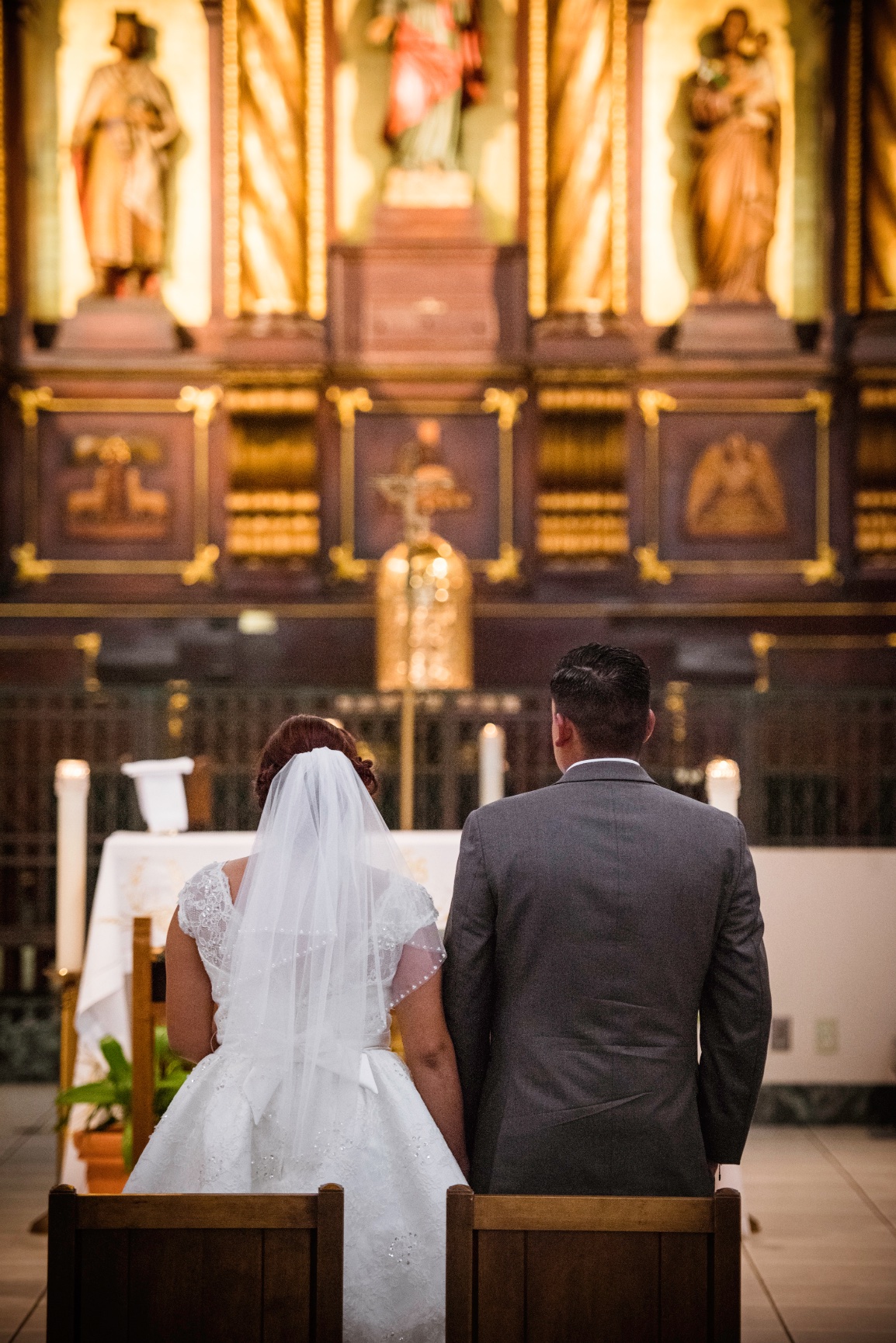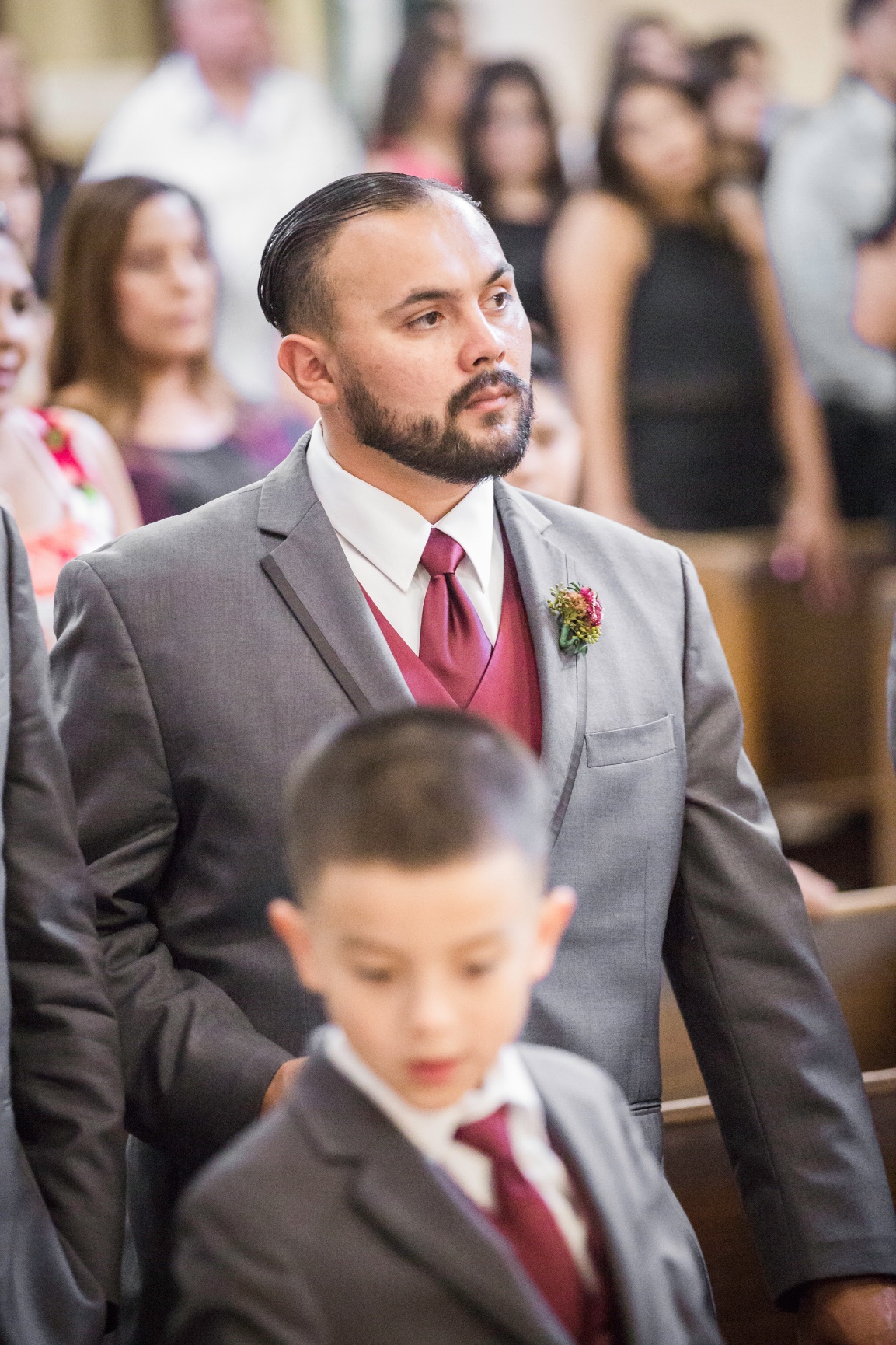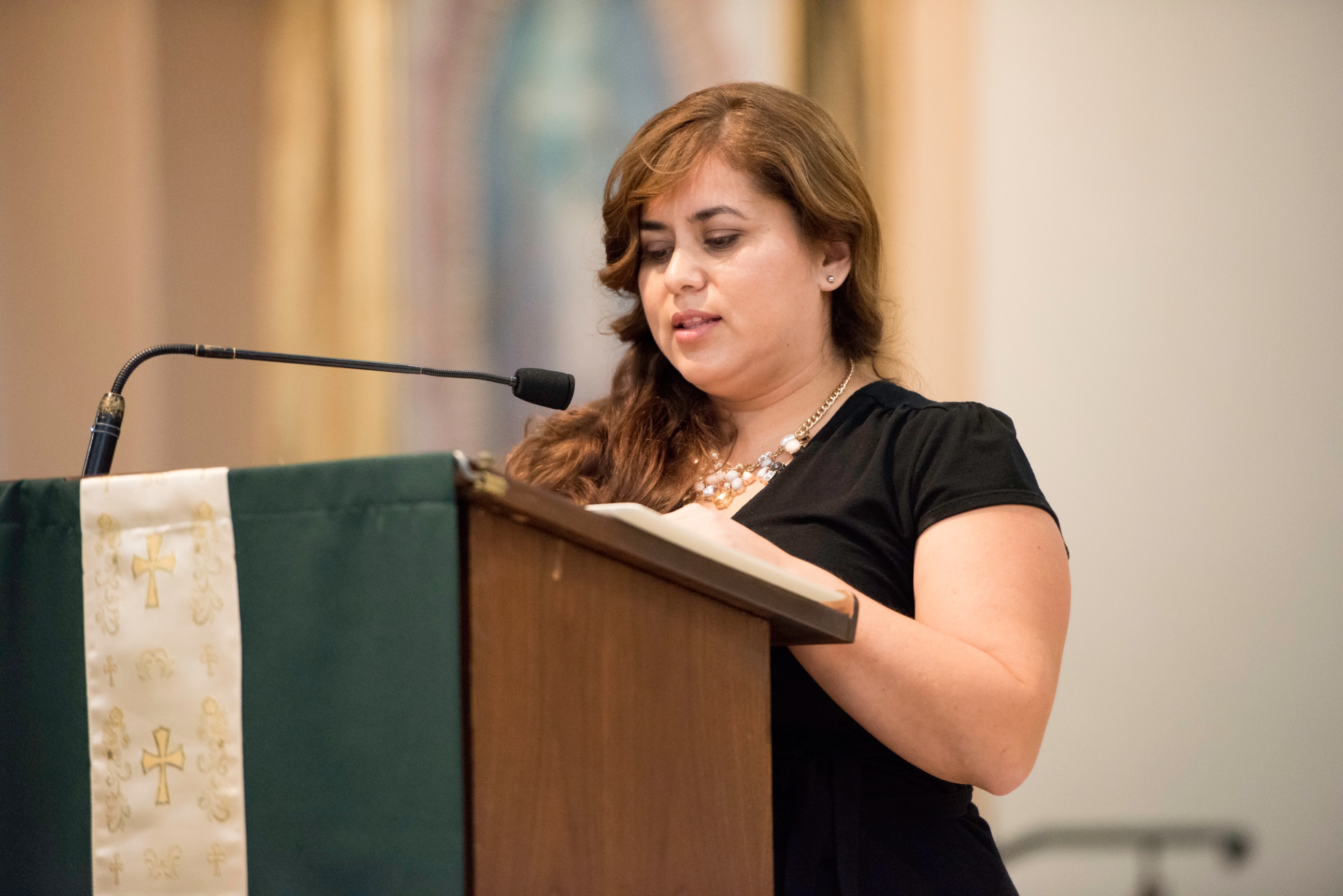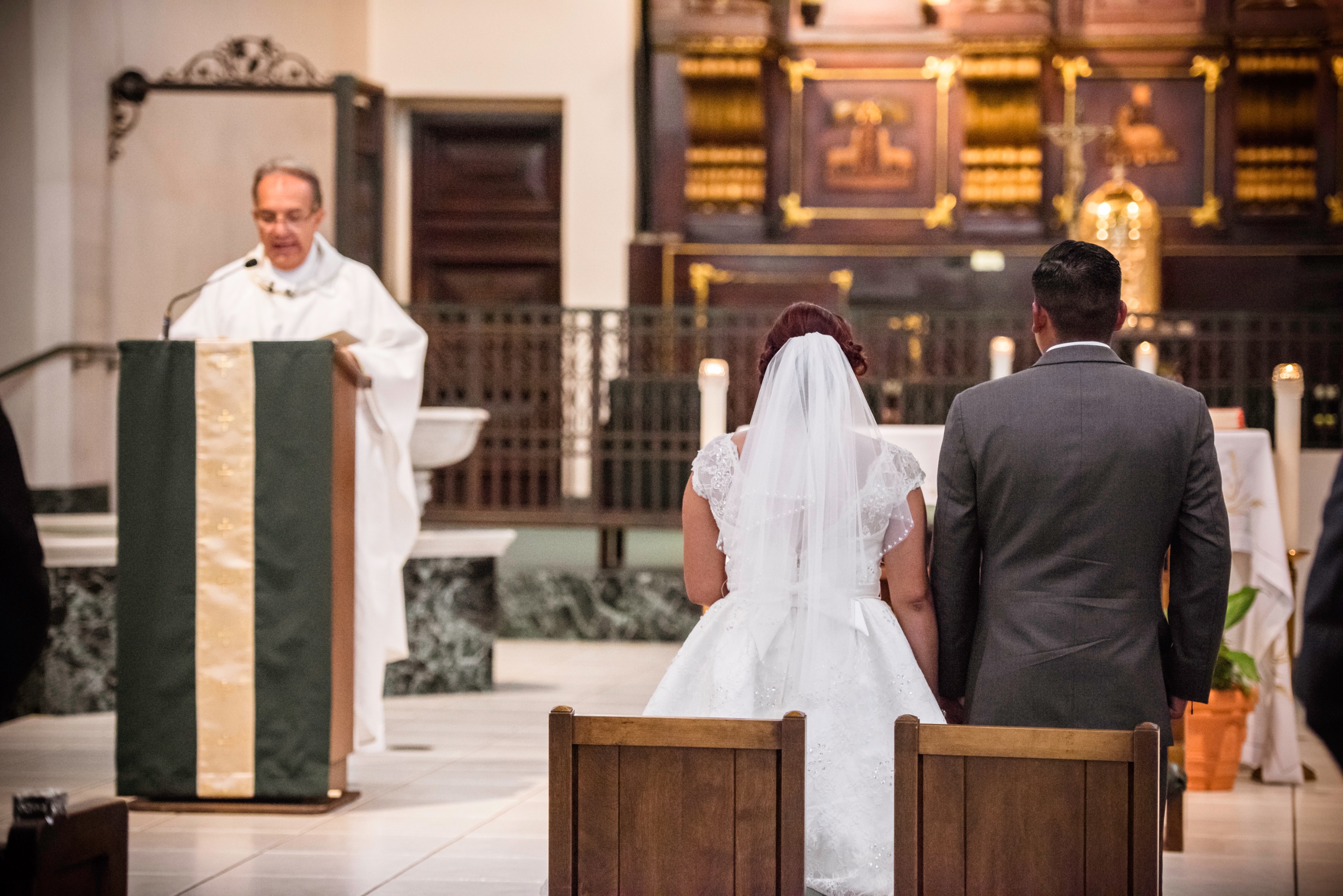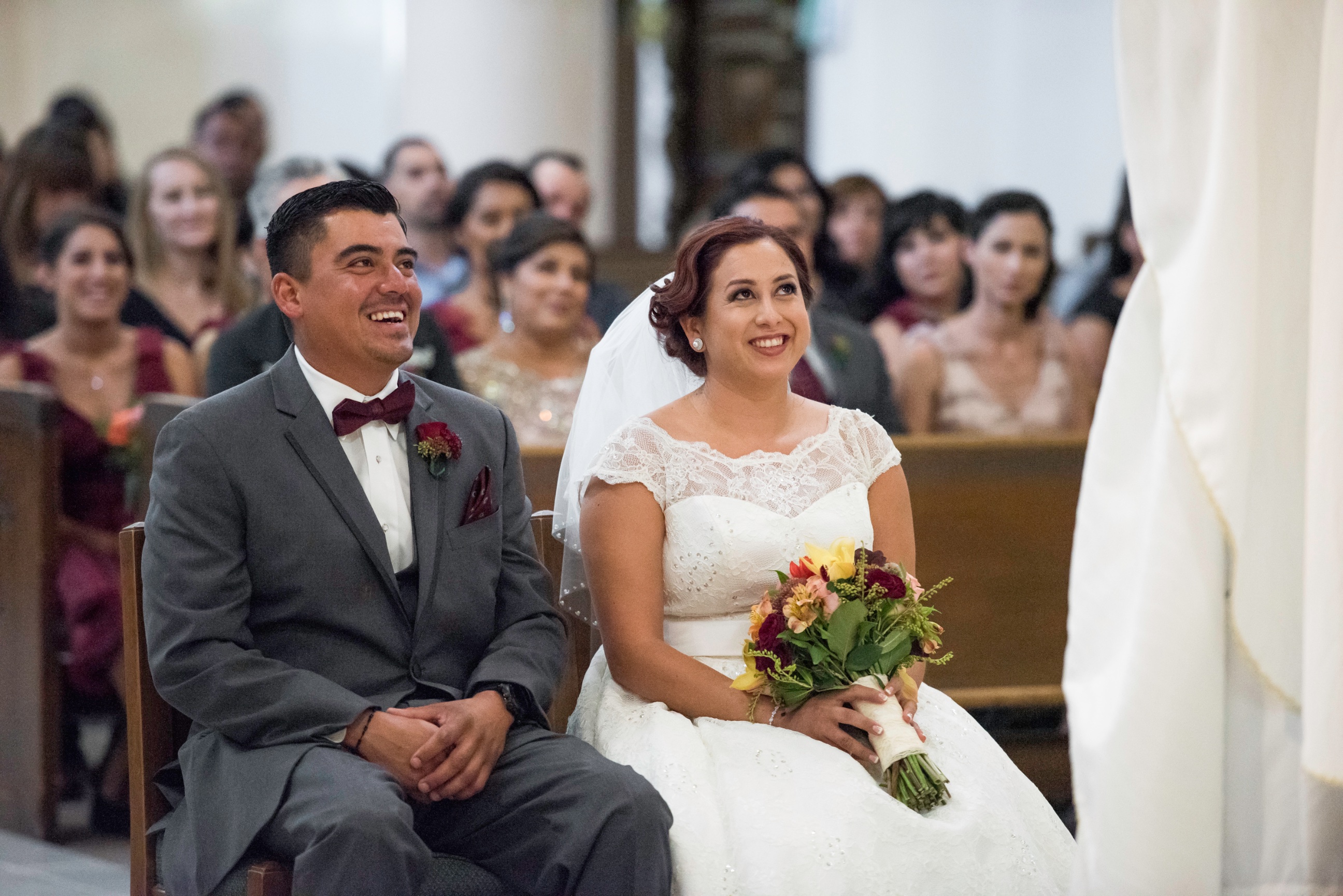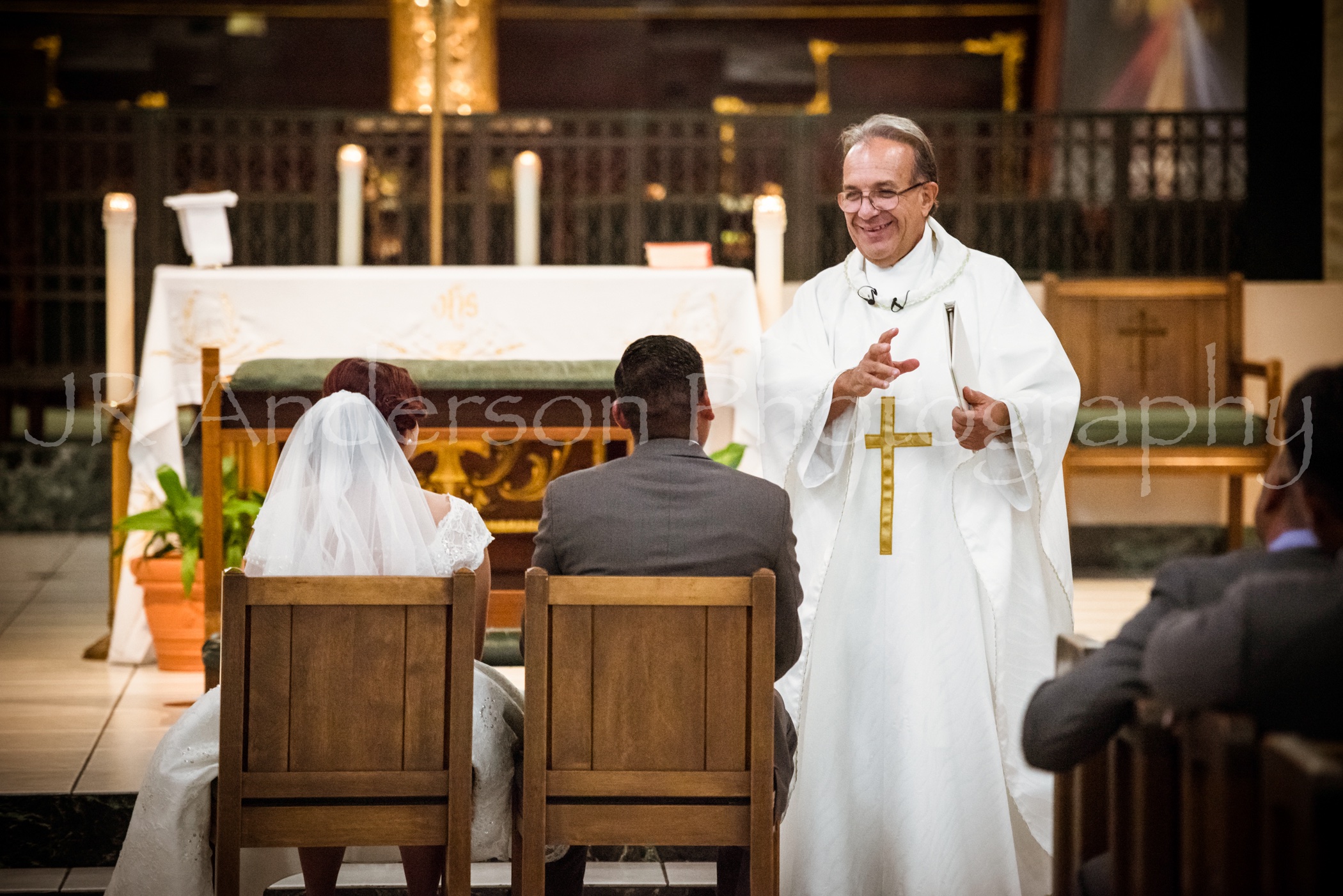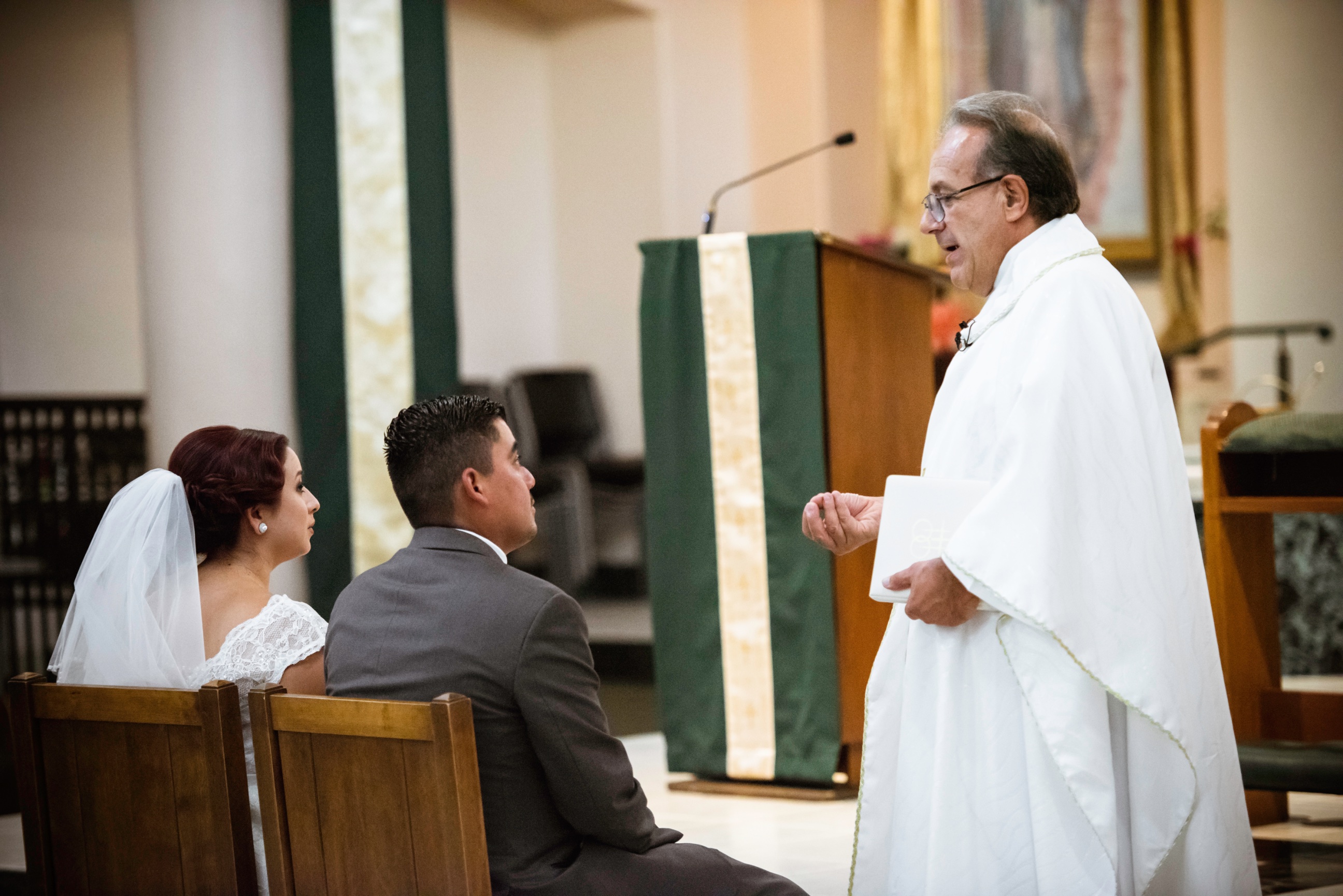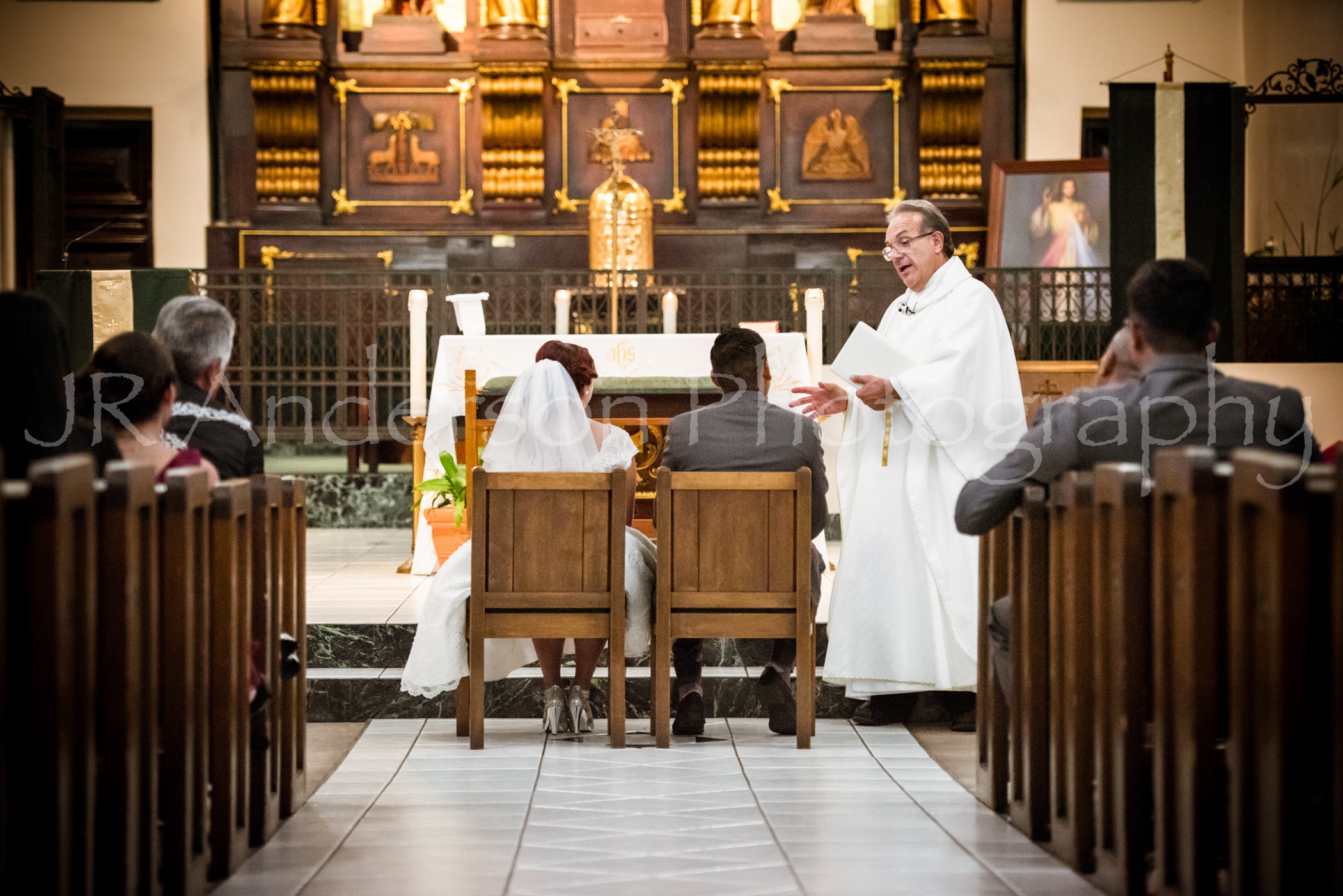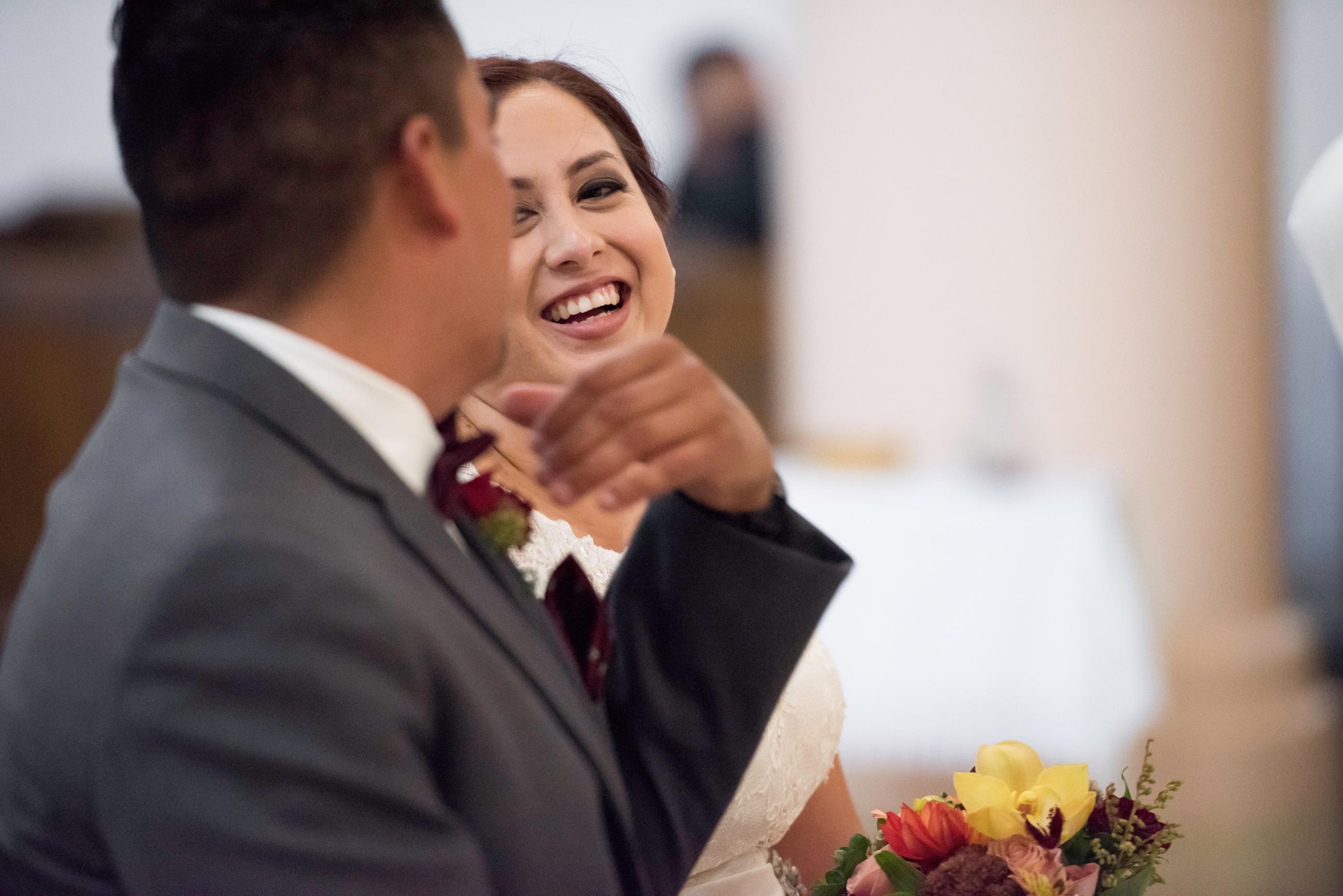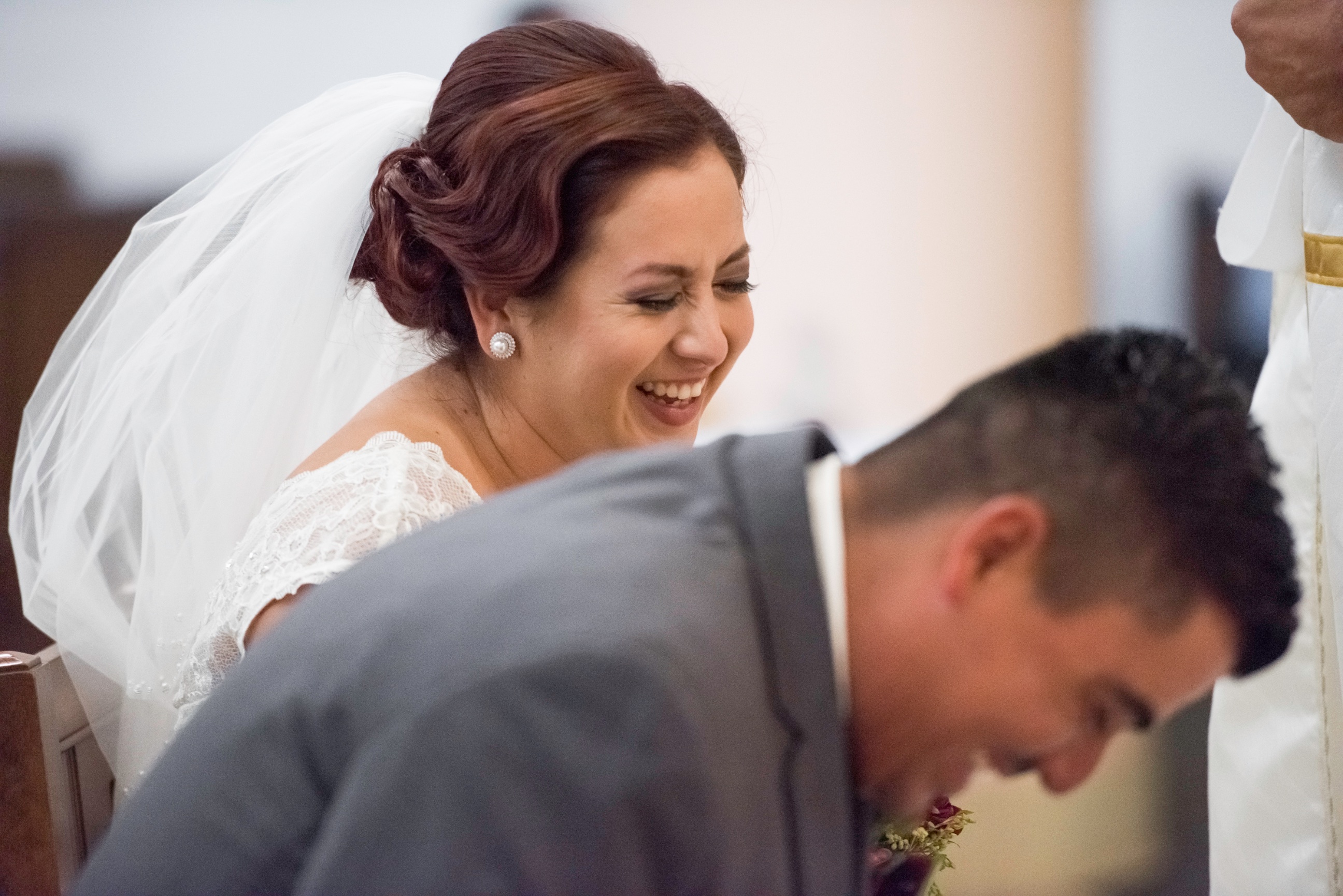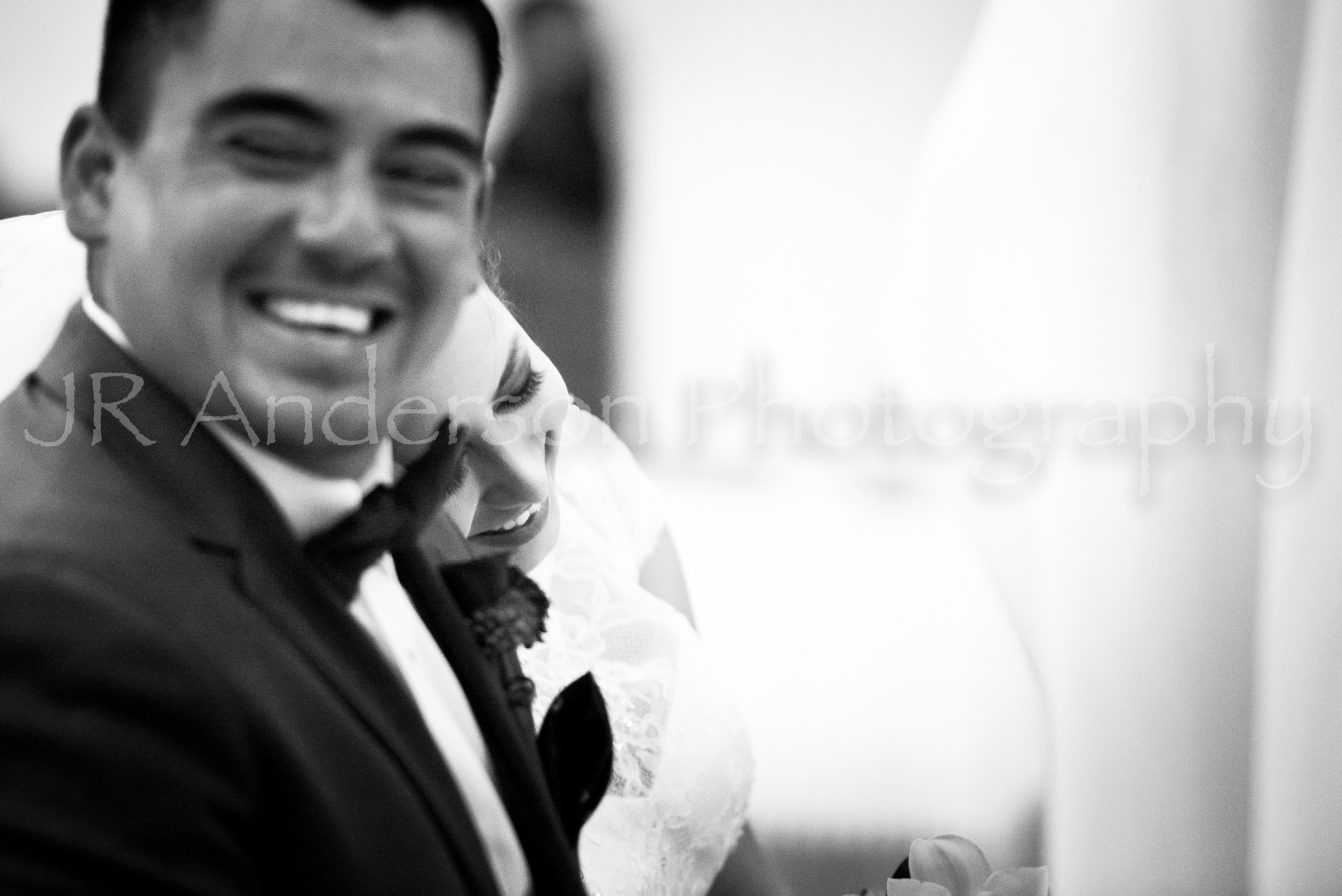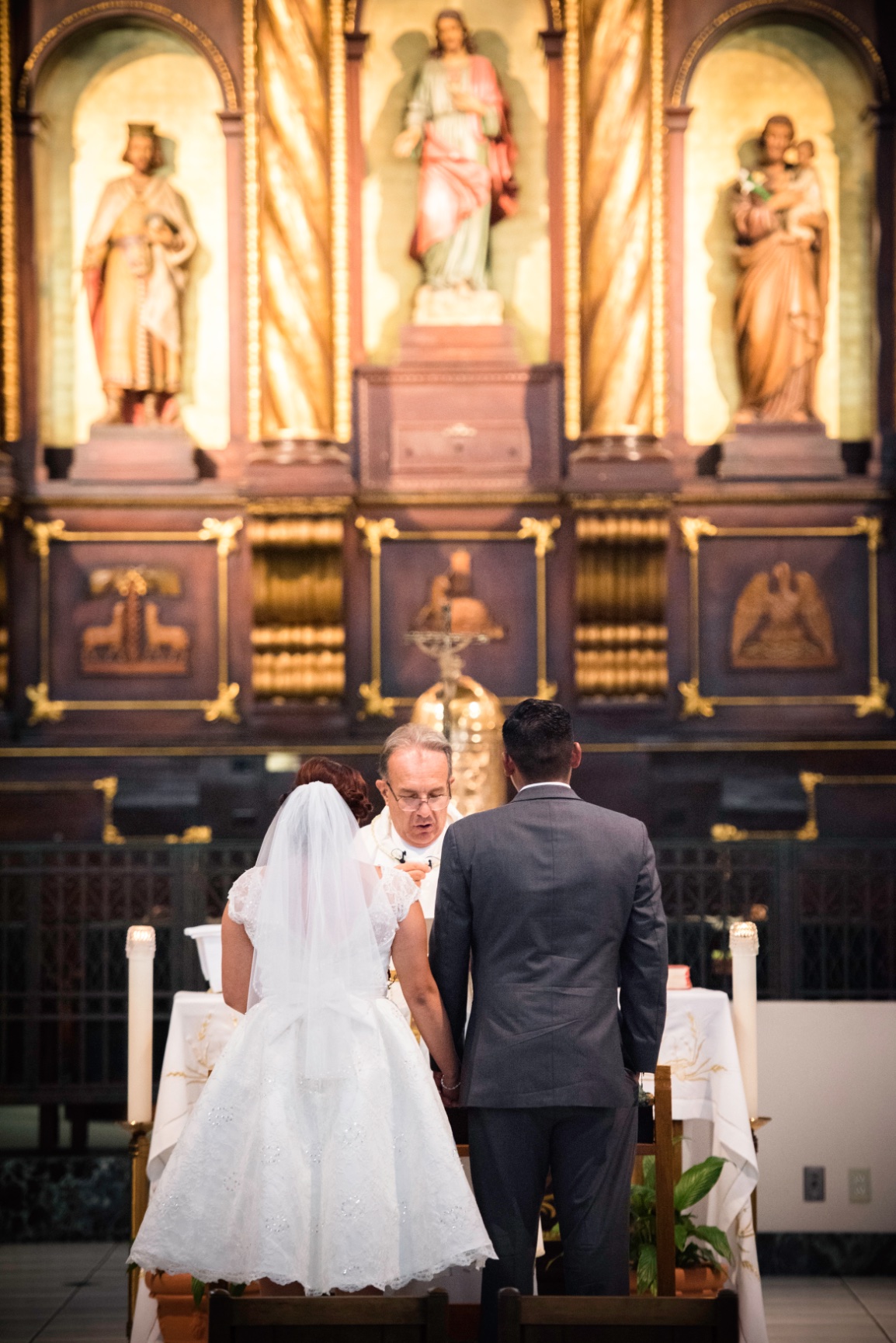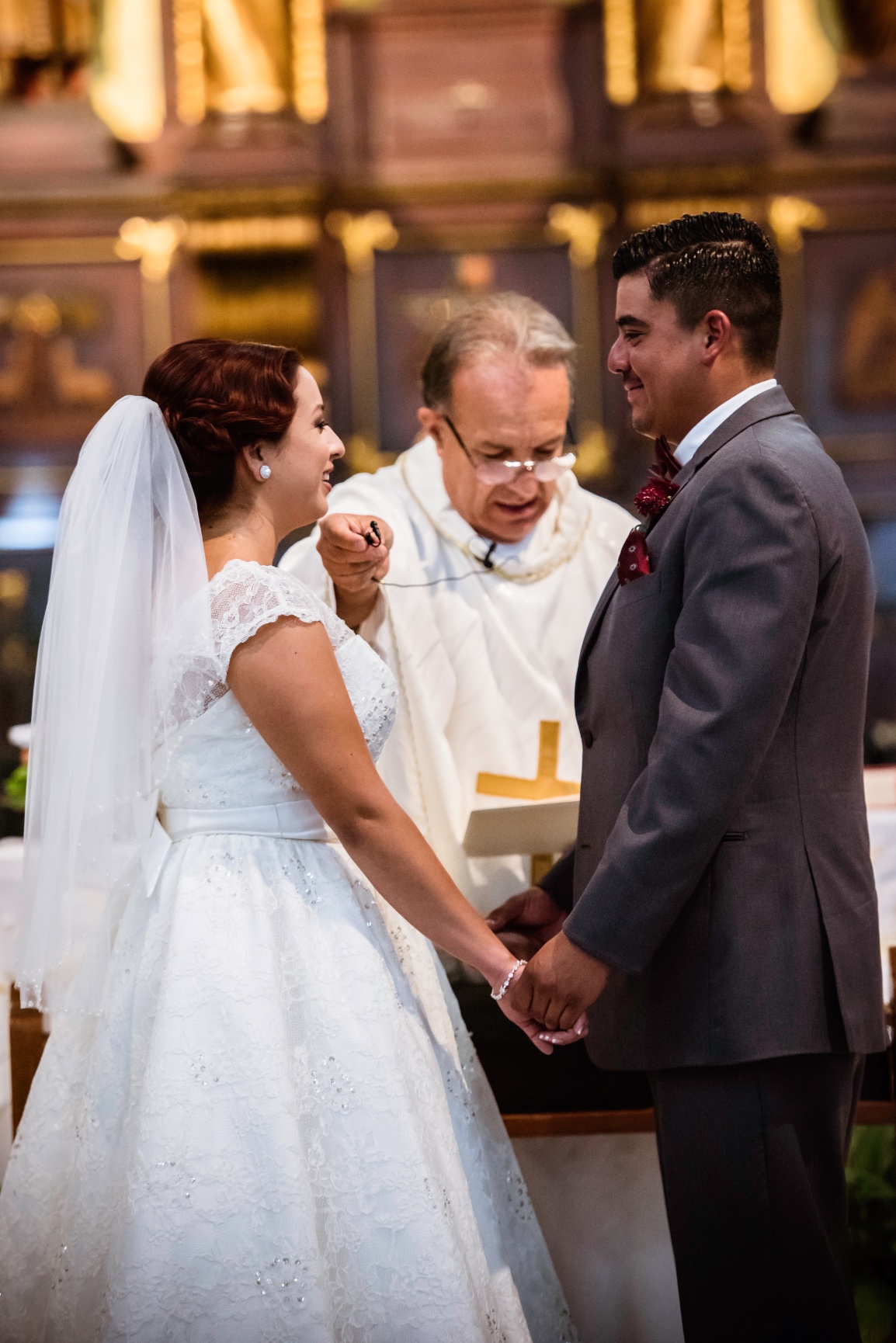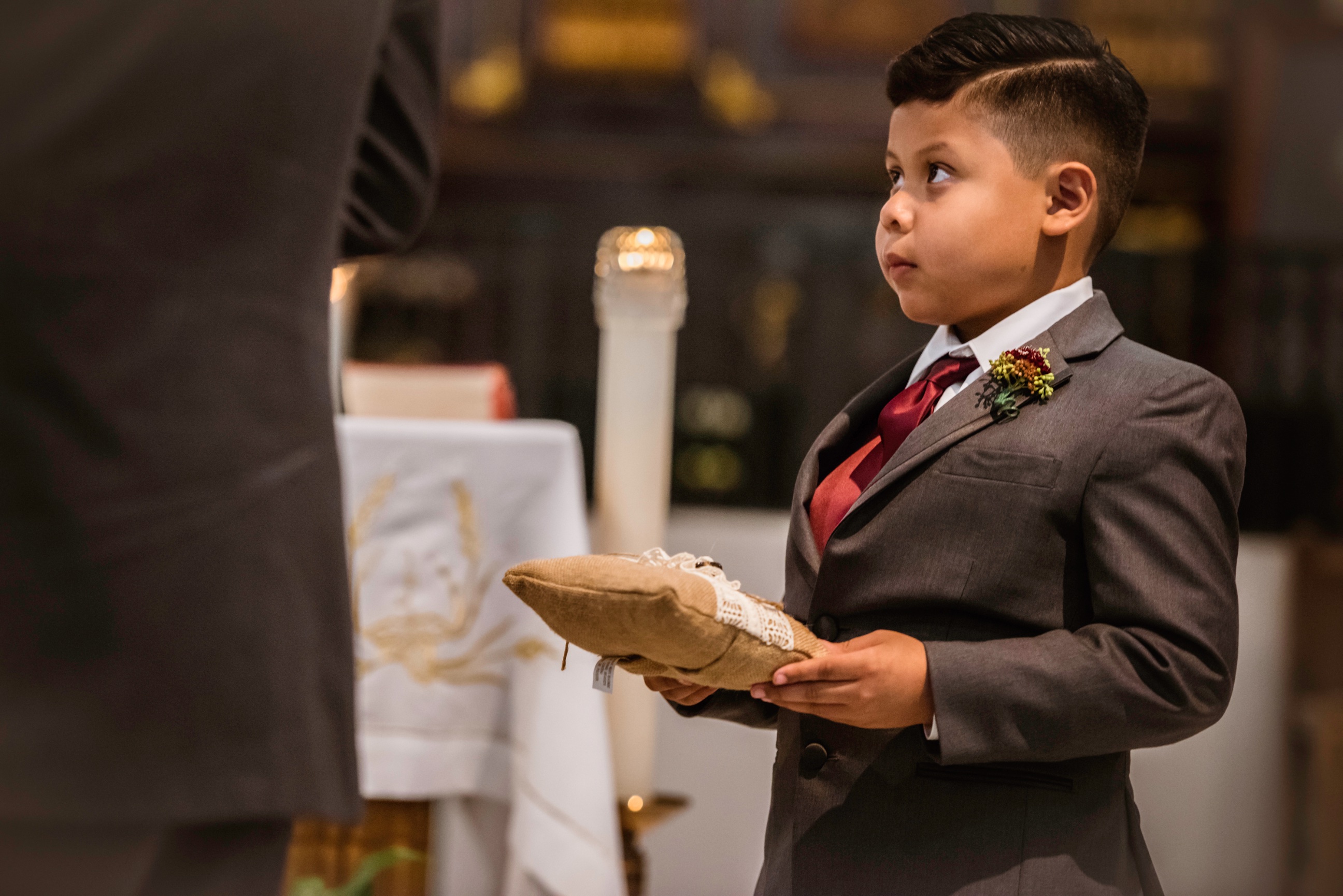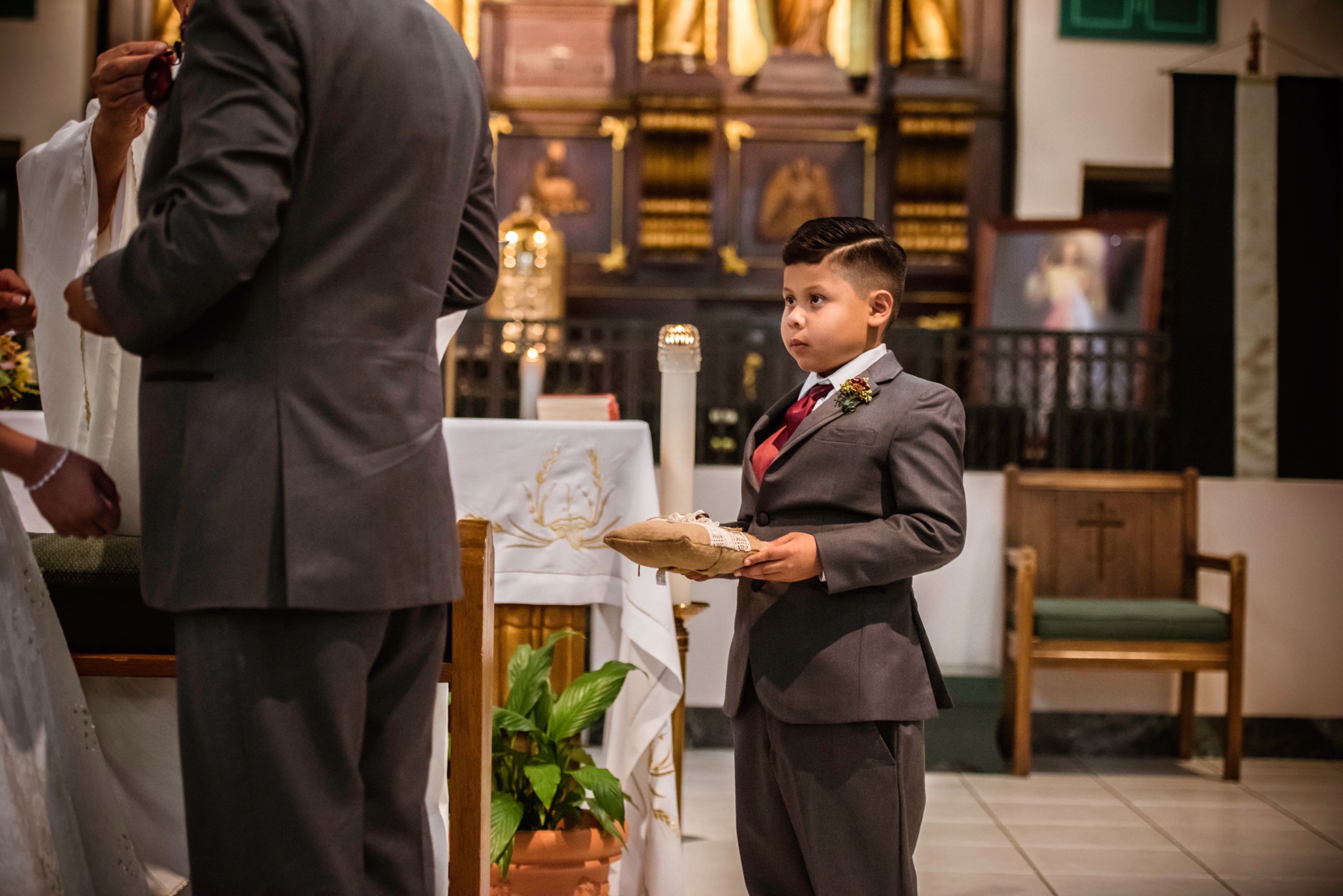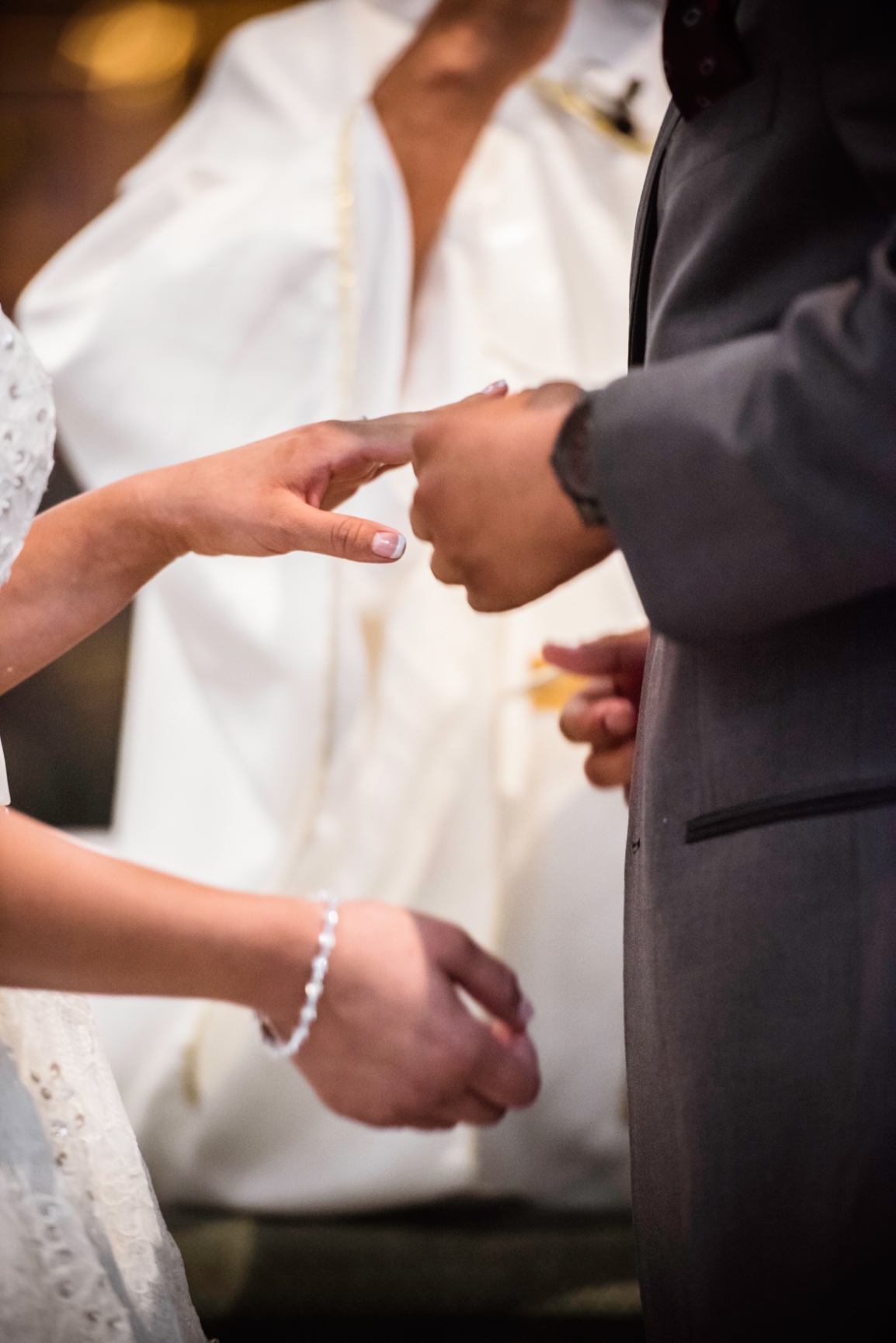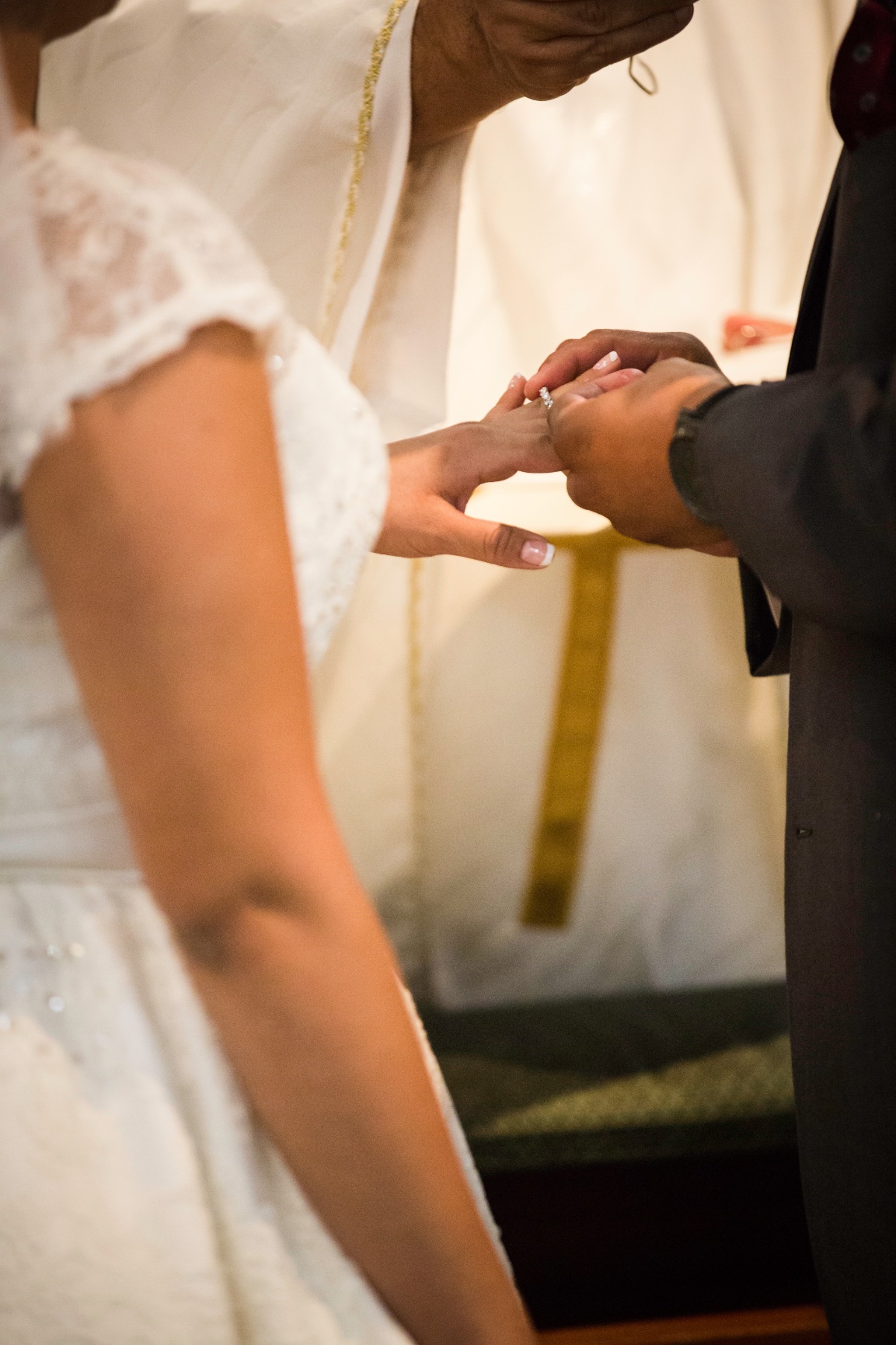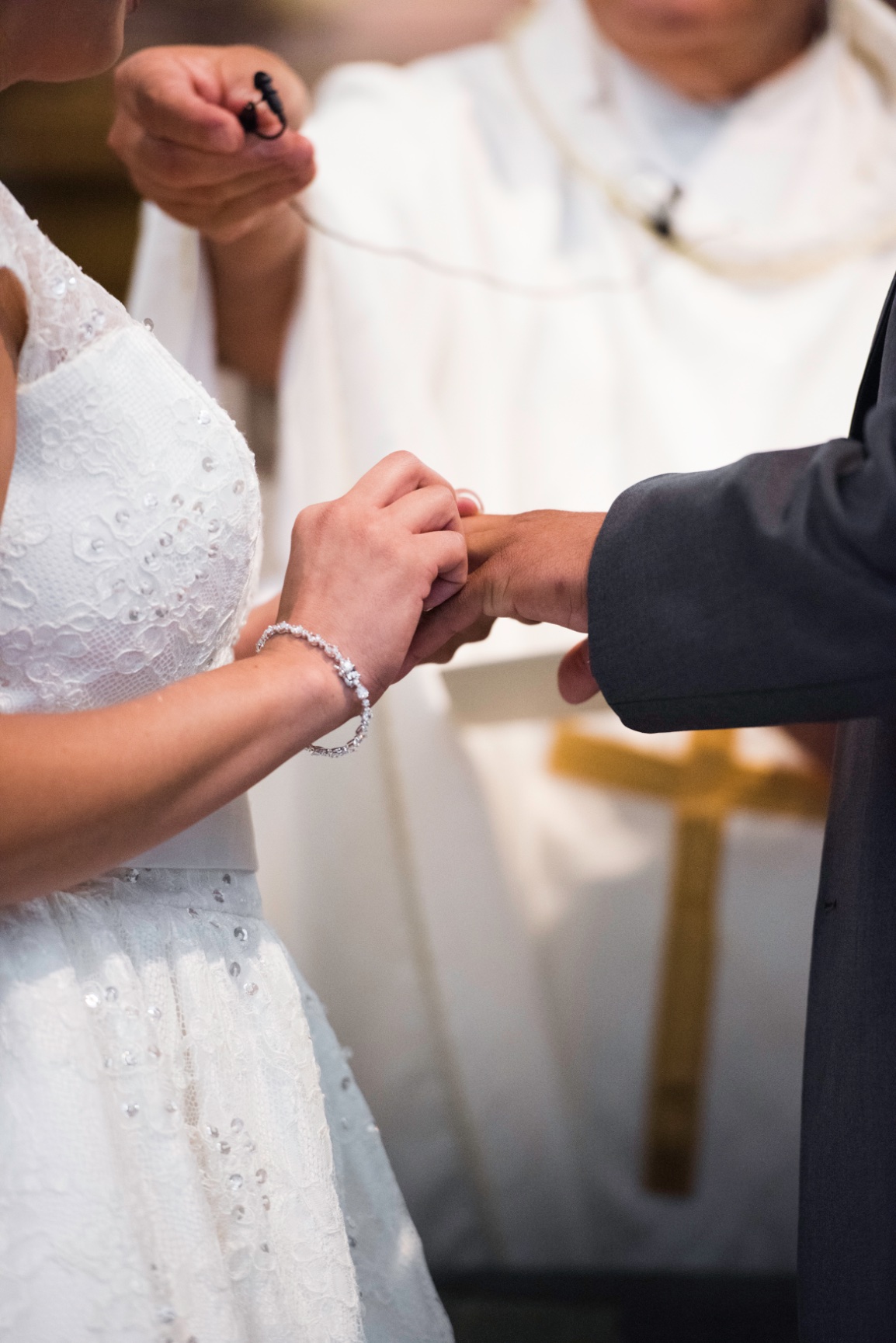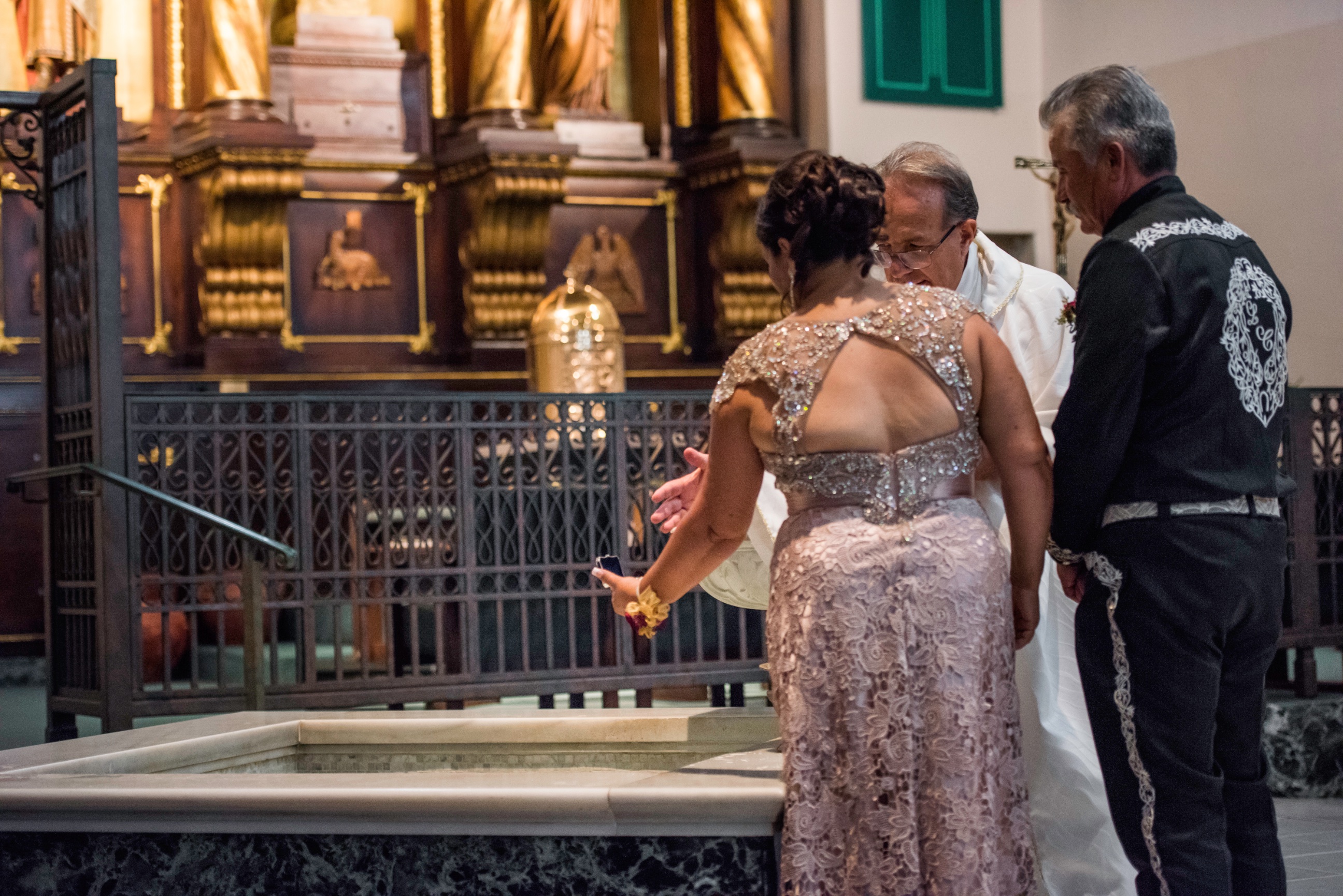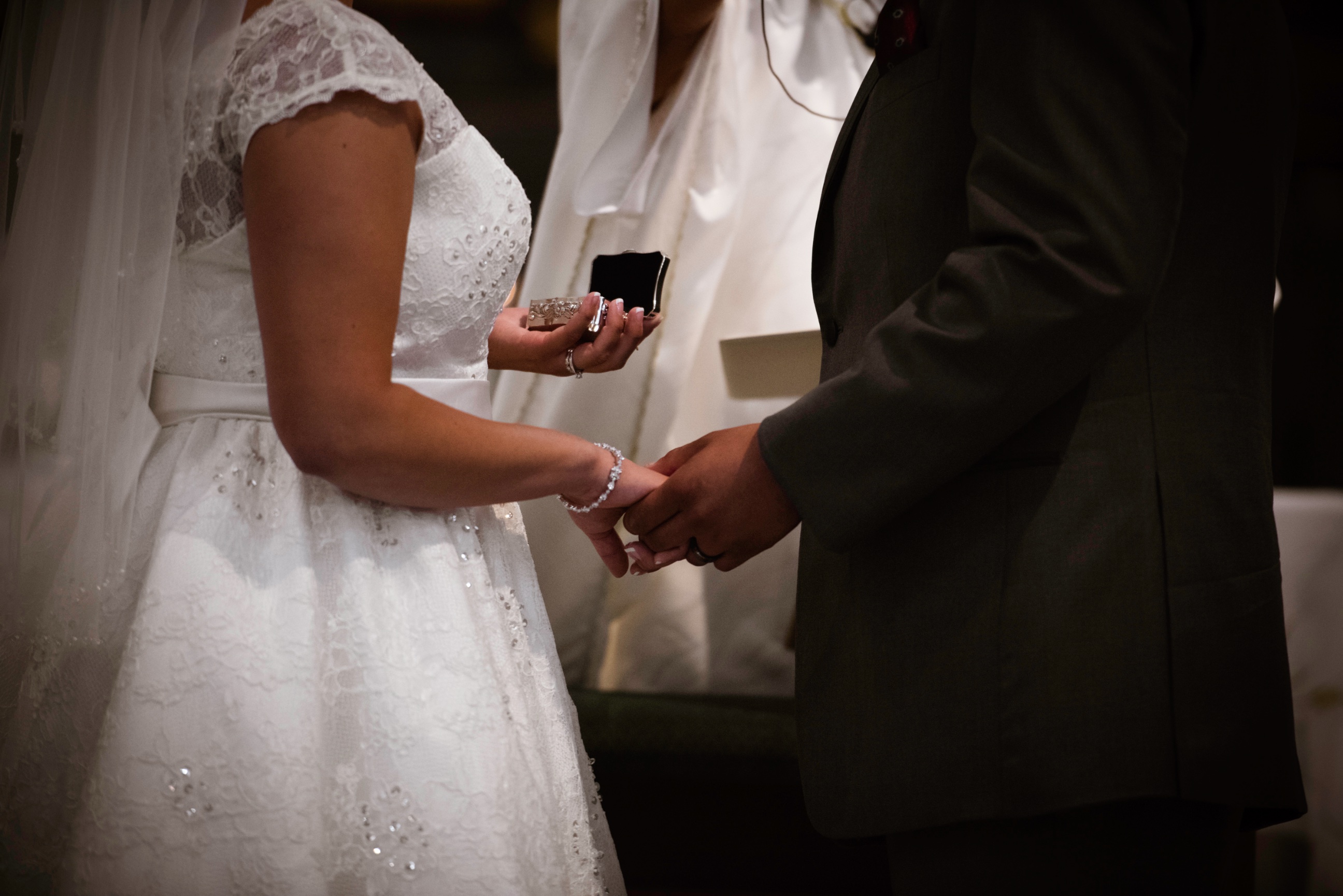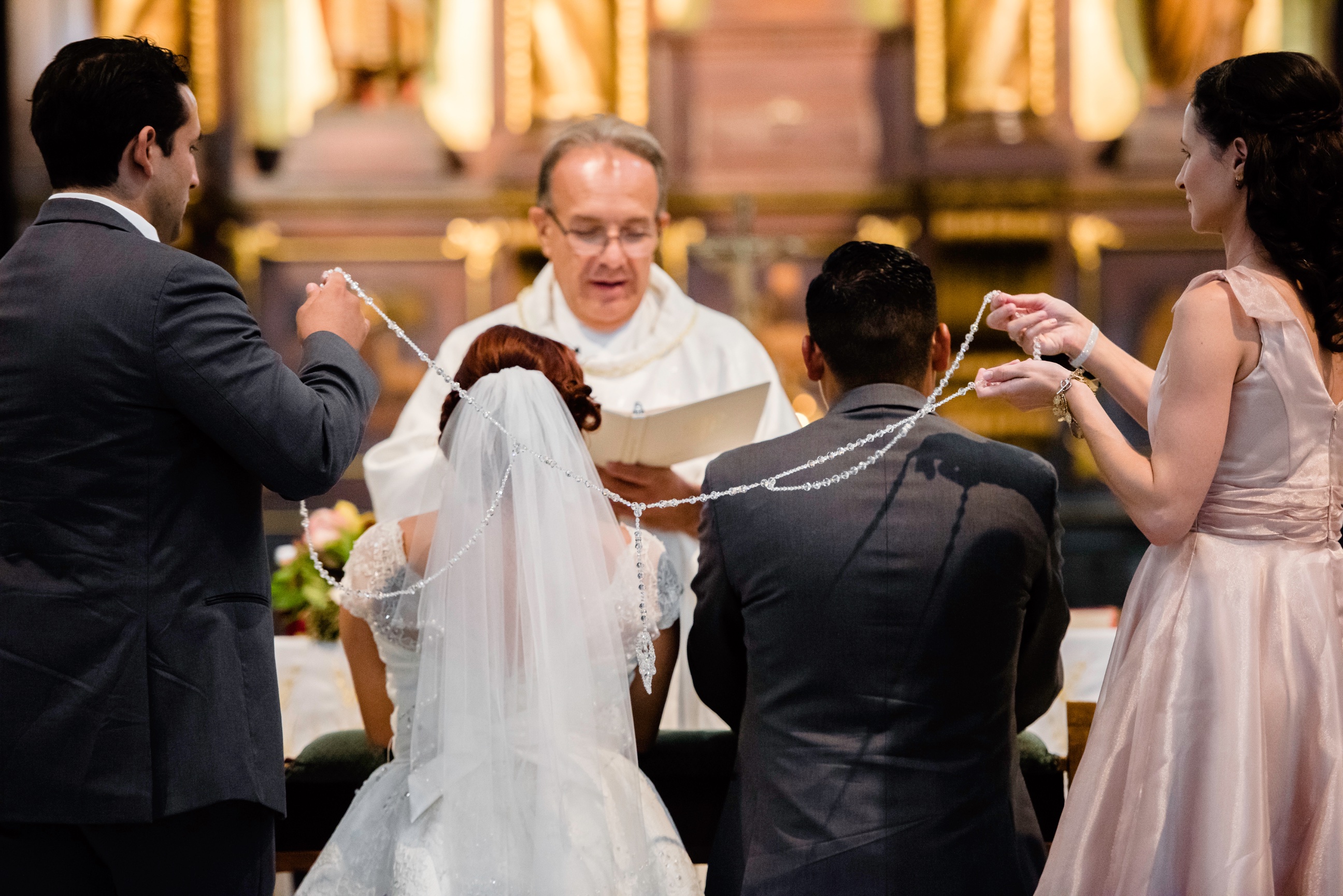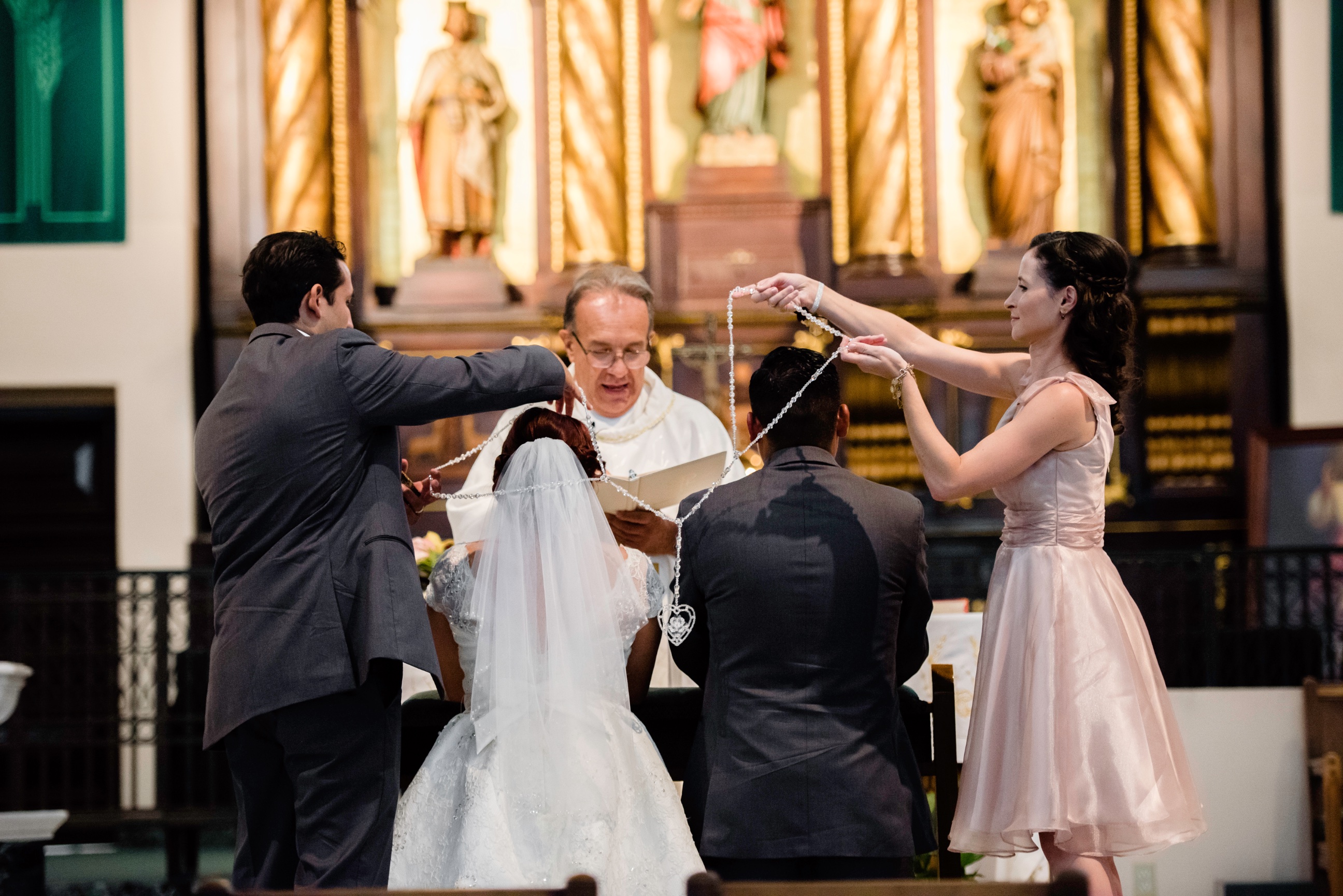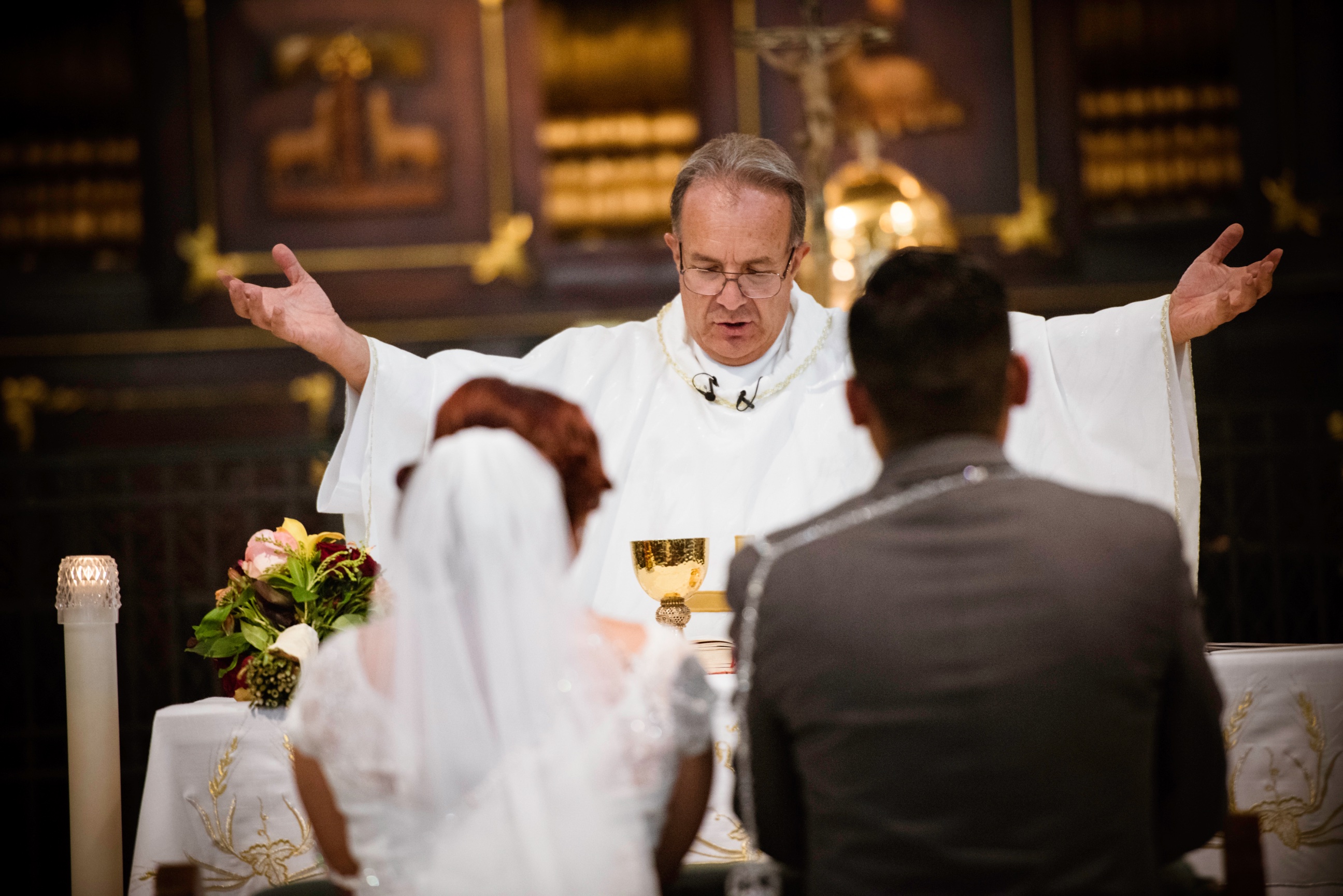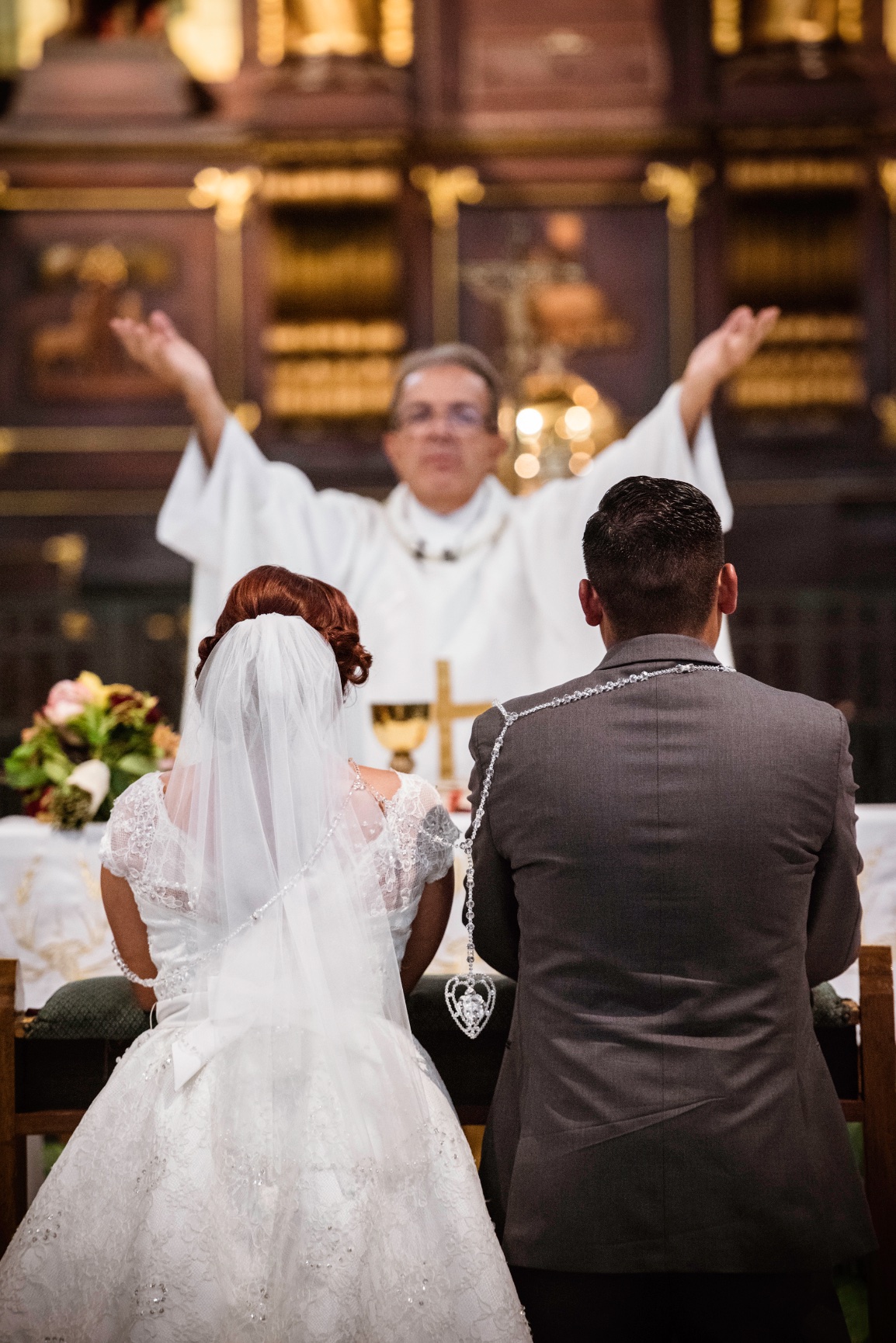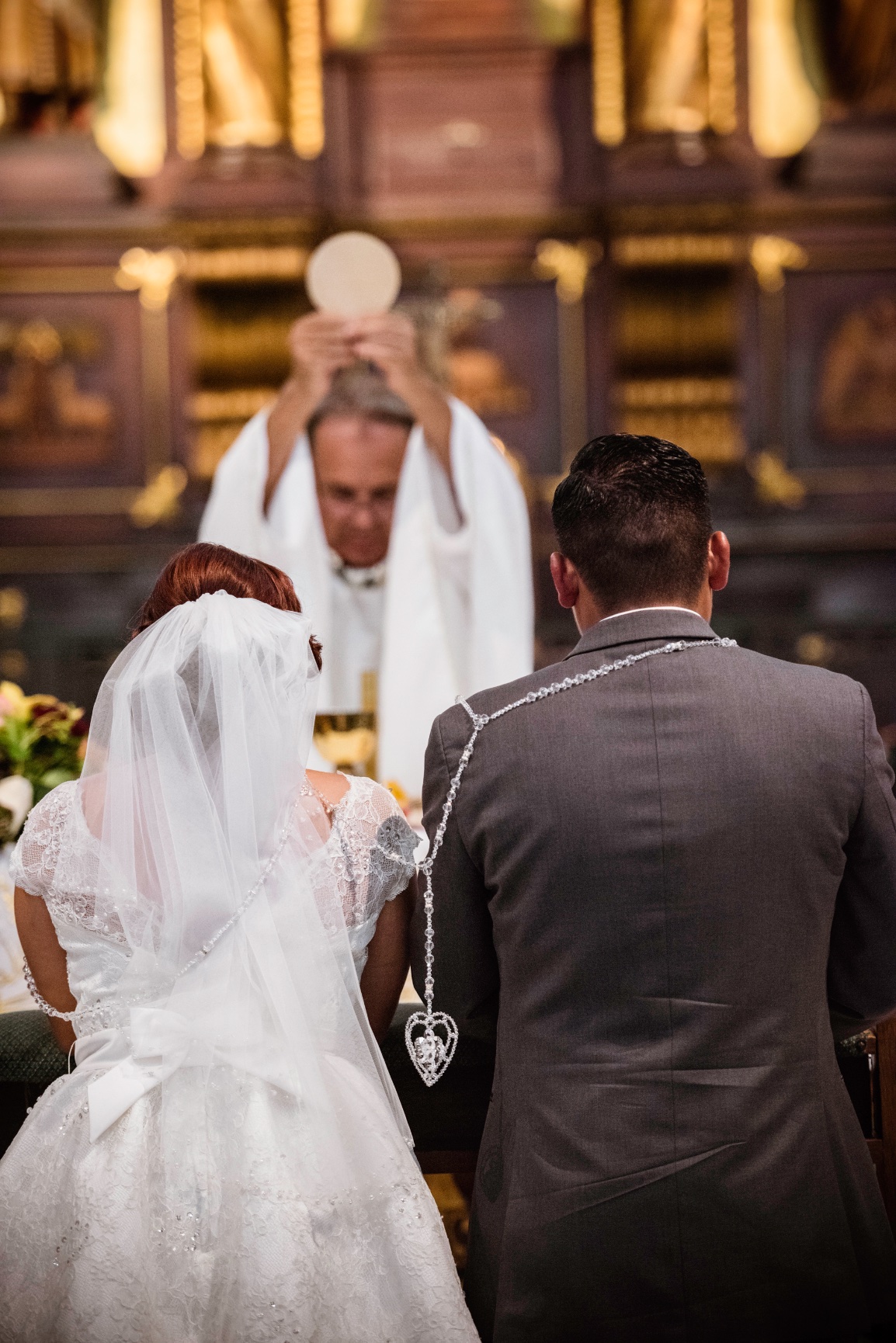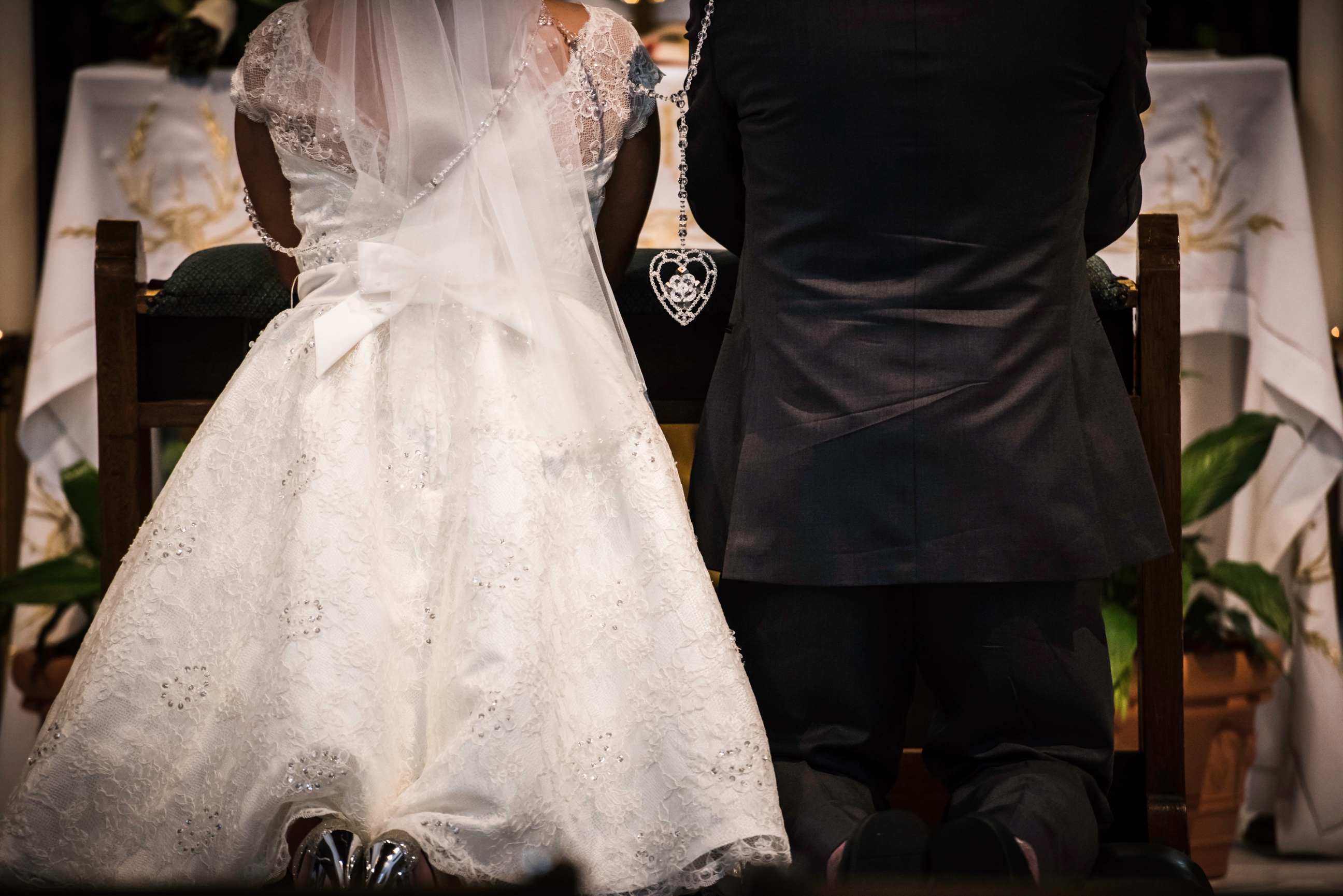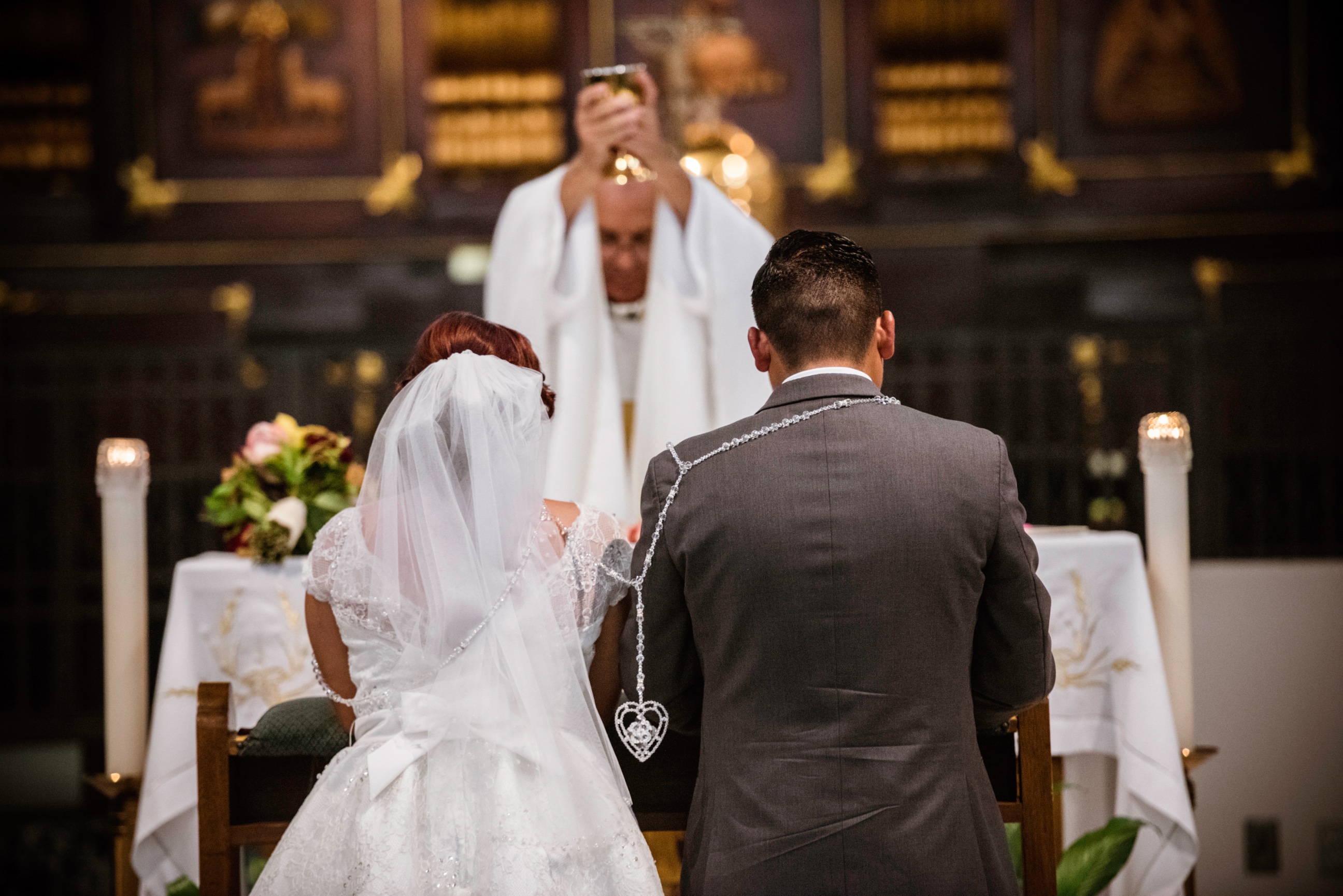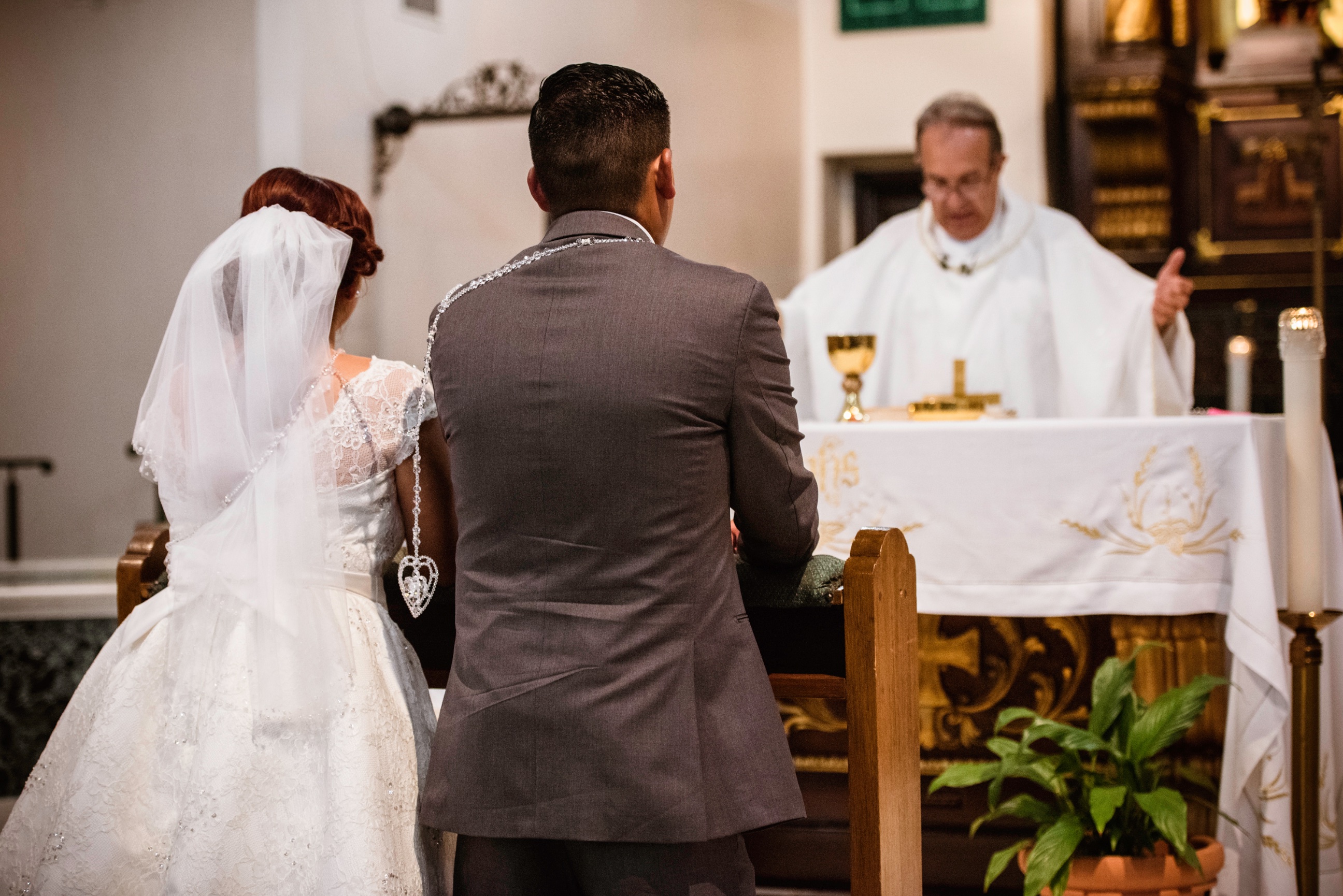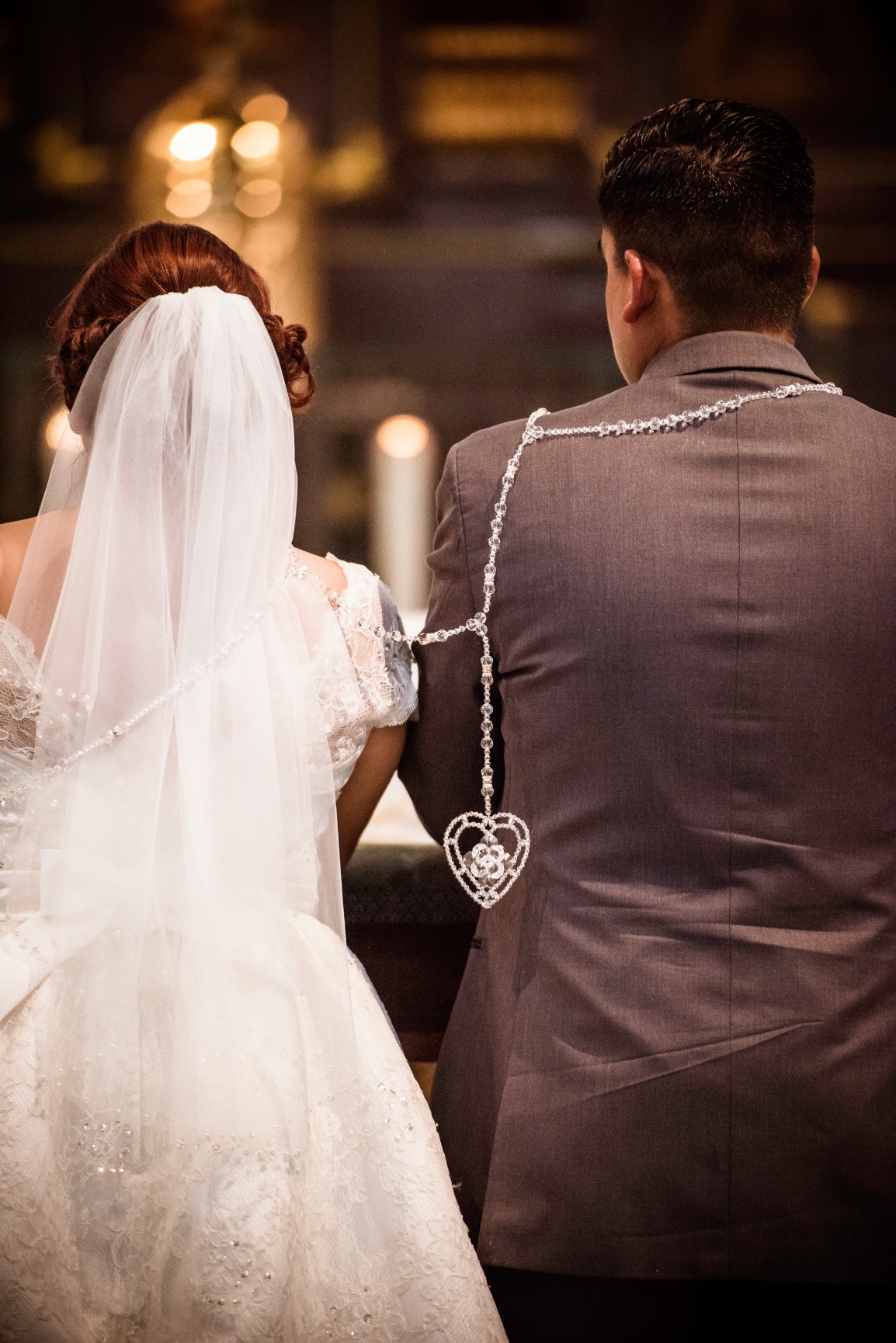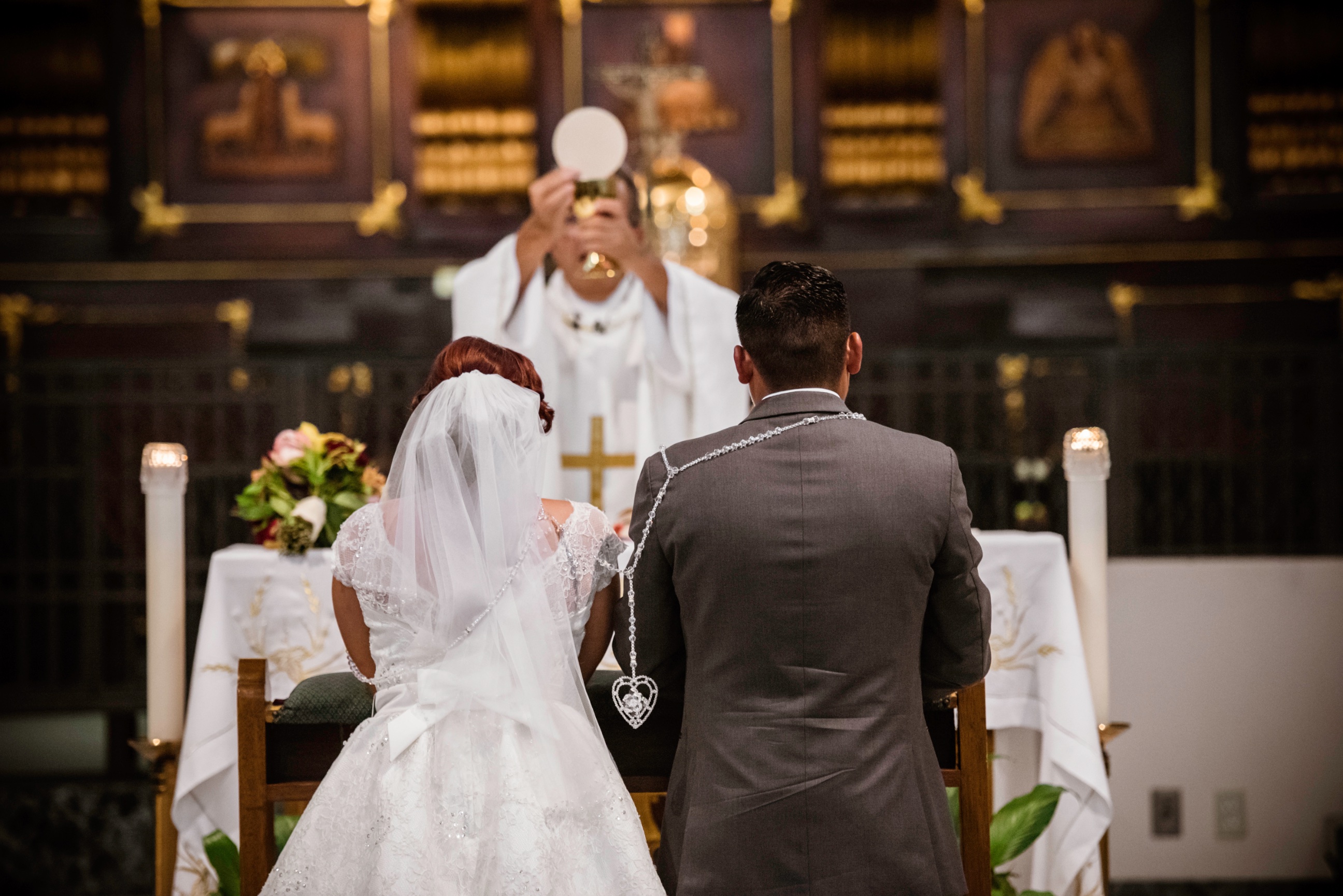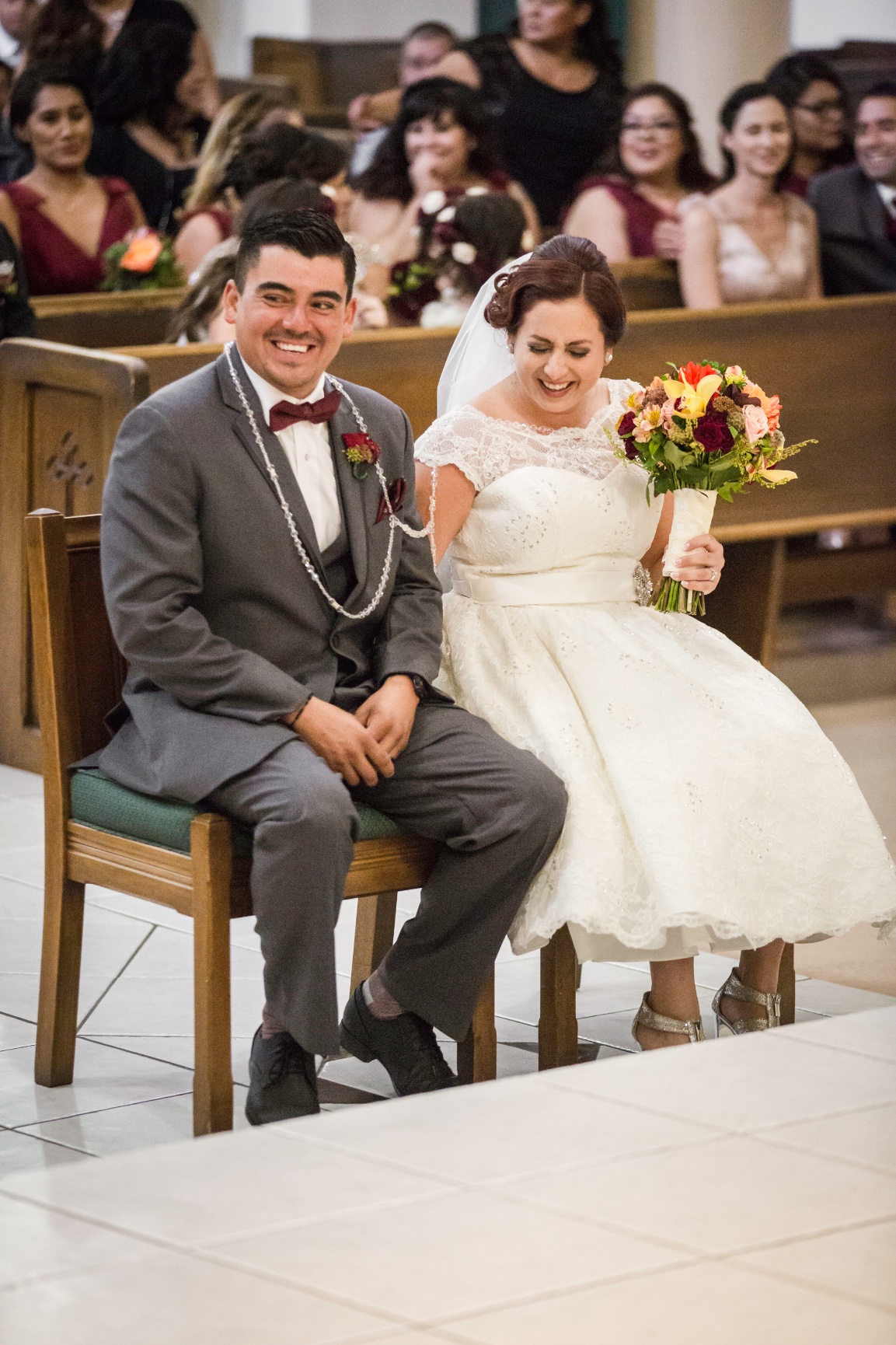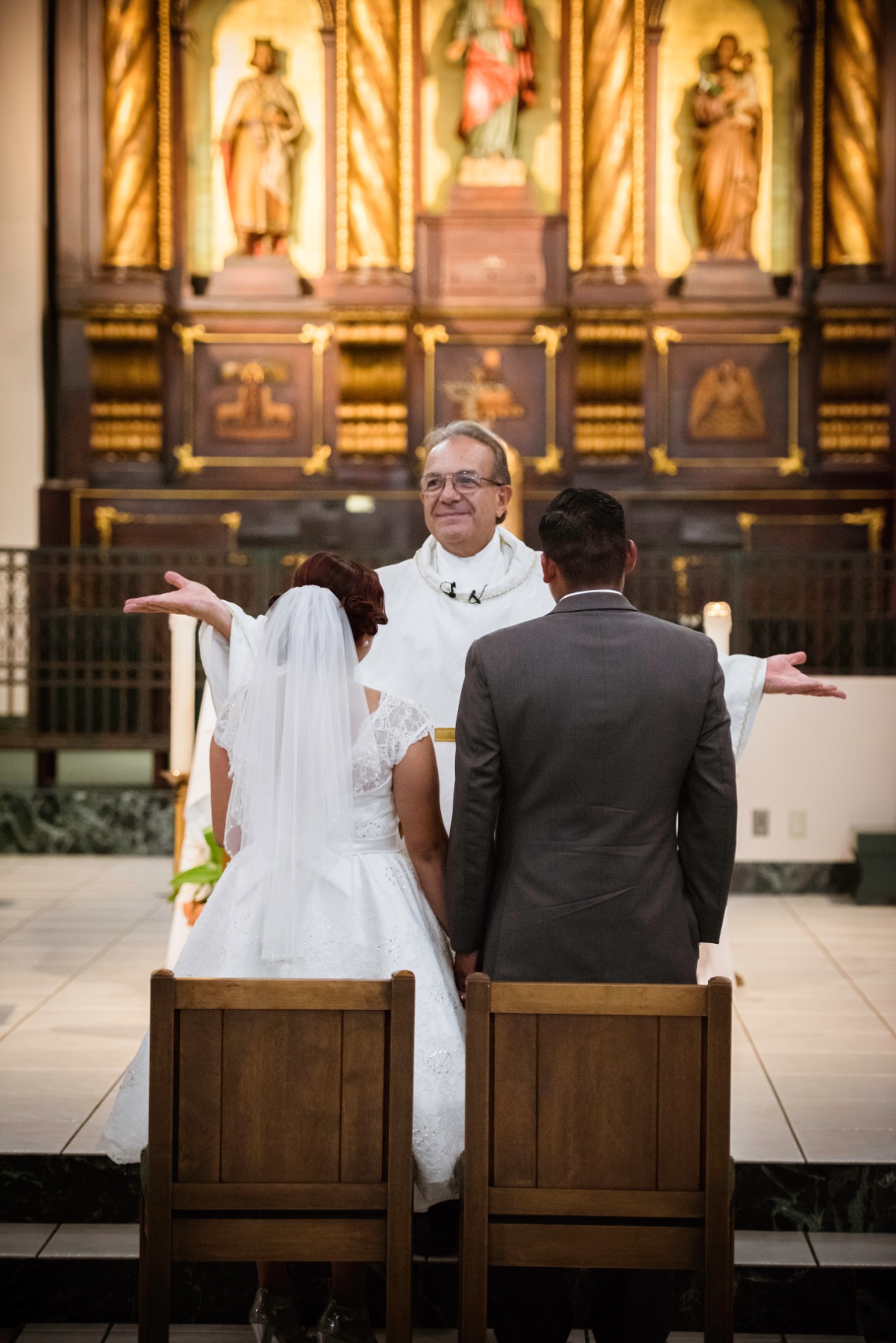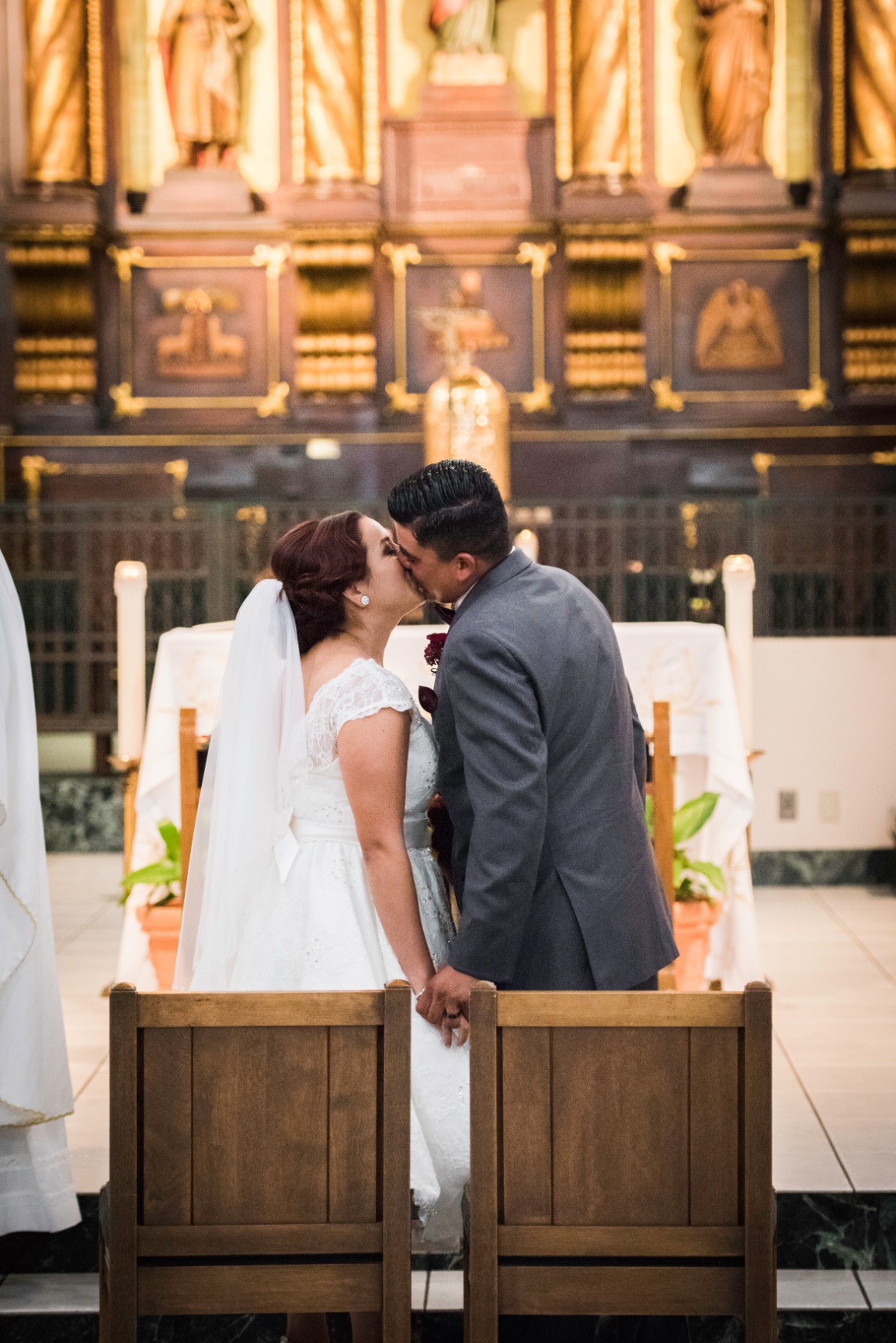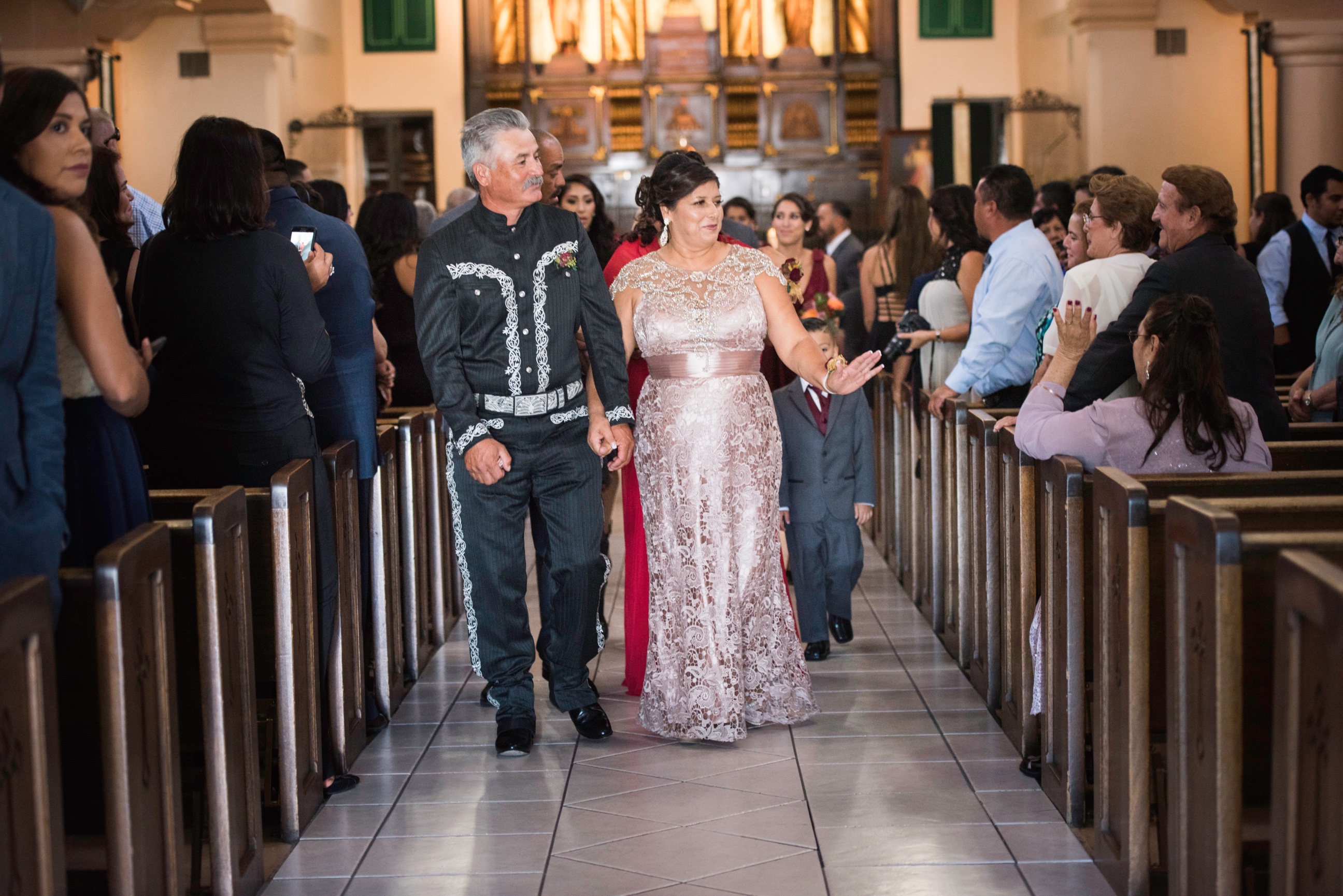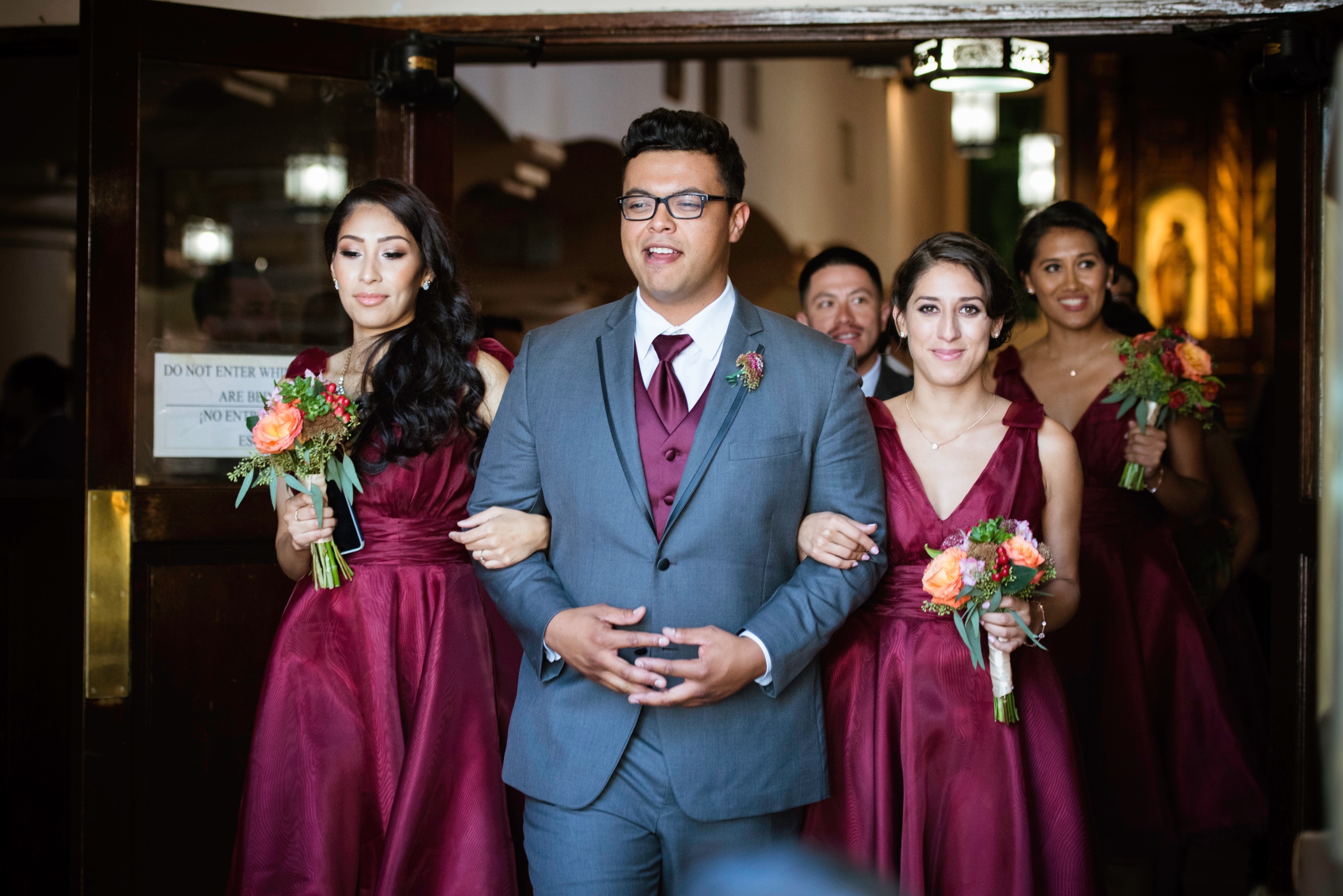 We shot the formals at Veterans Park, in Sylmar, CA. Where I quickly learned that it's not just the bride and groom that know to have a lot of fun...it was their entire wedding party!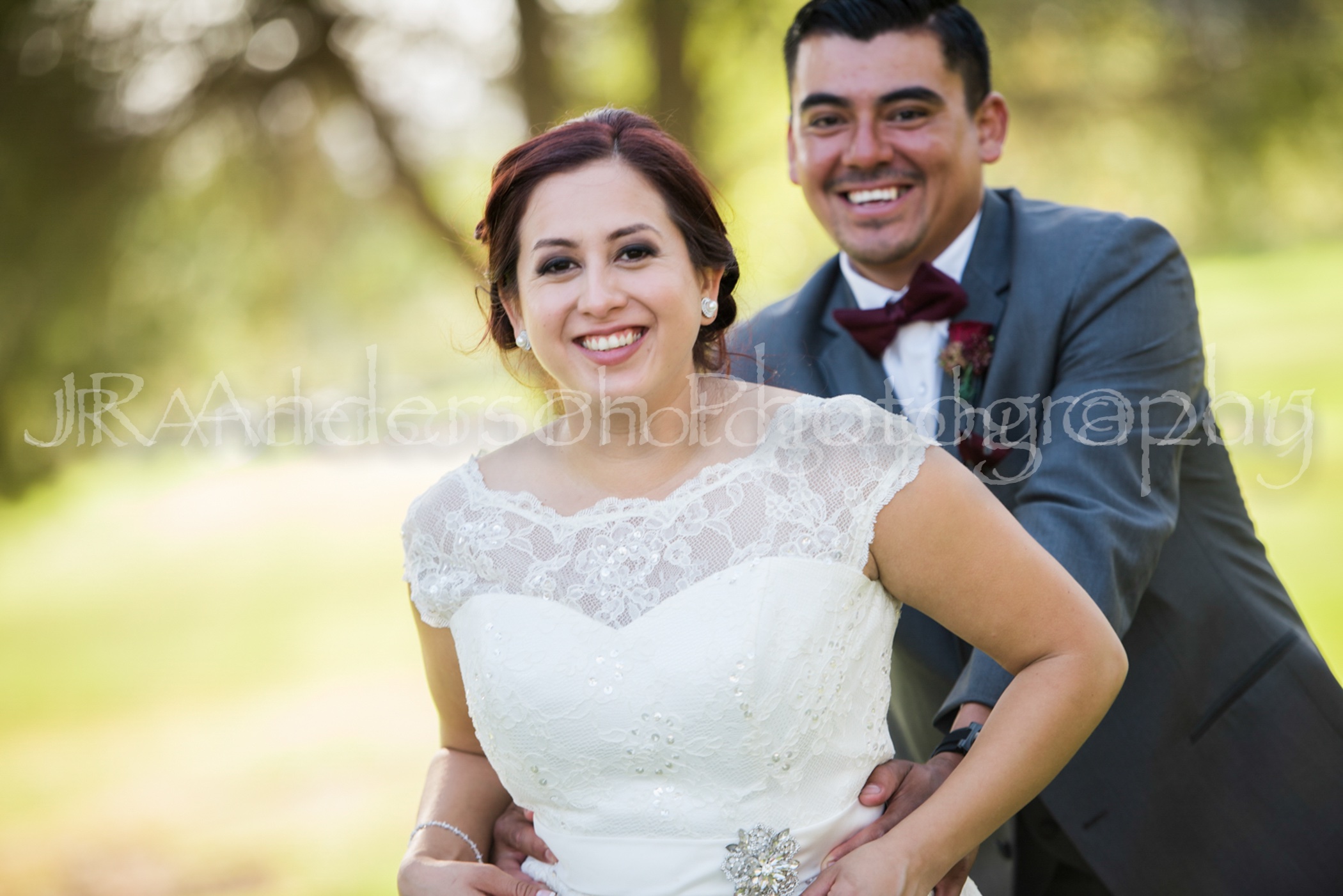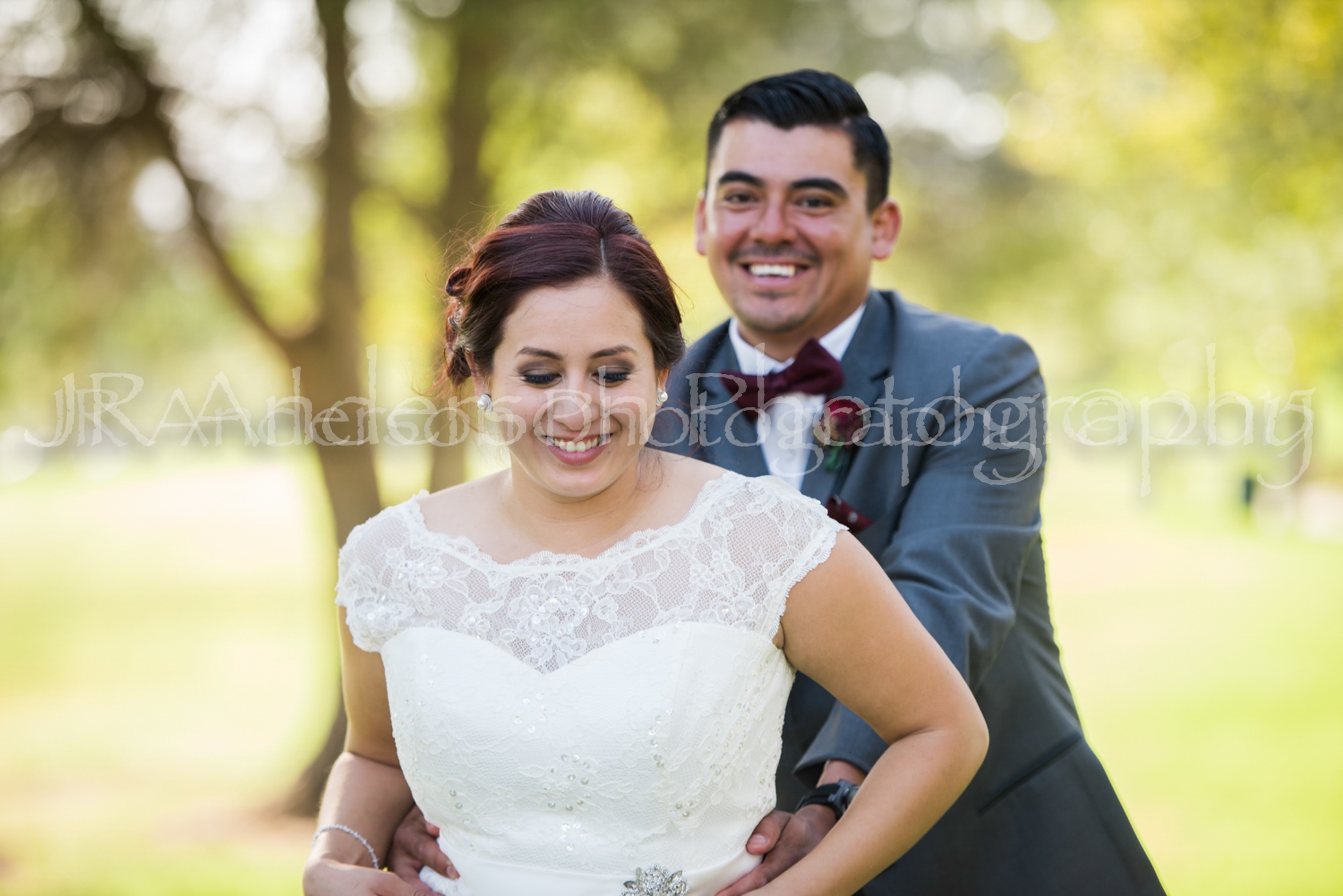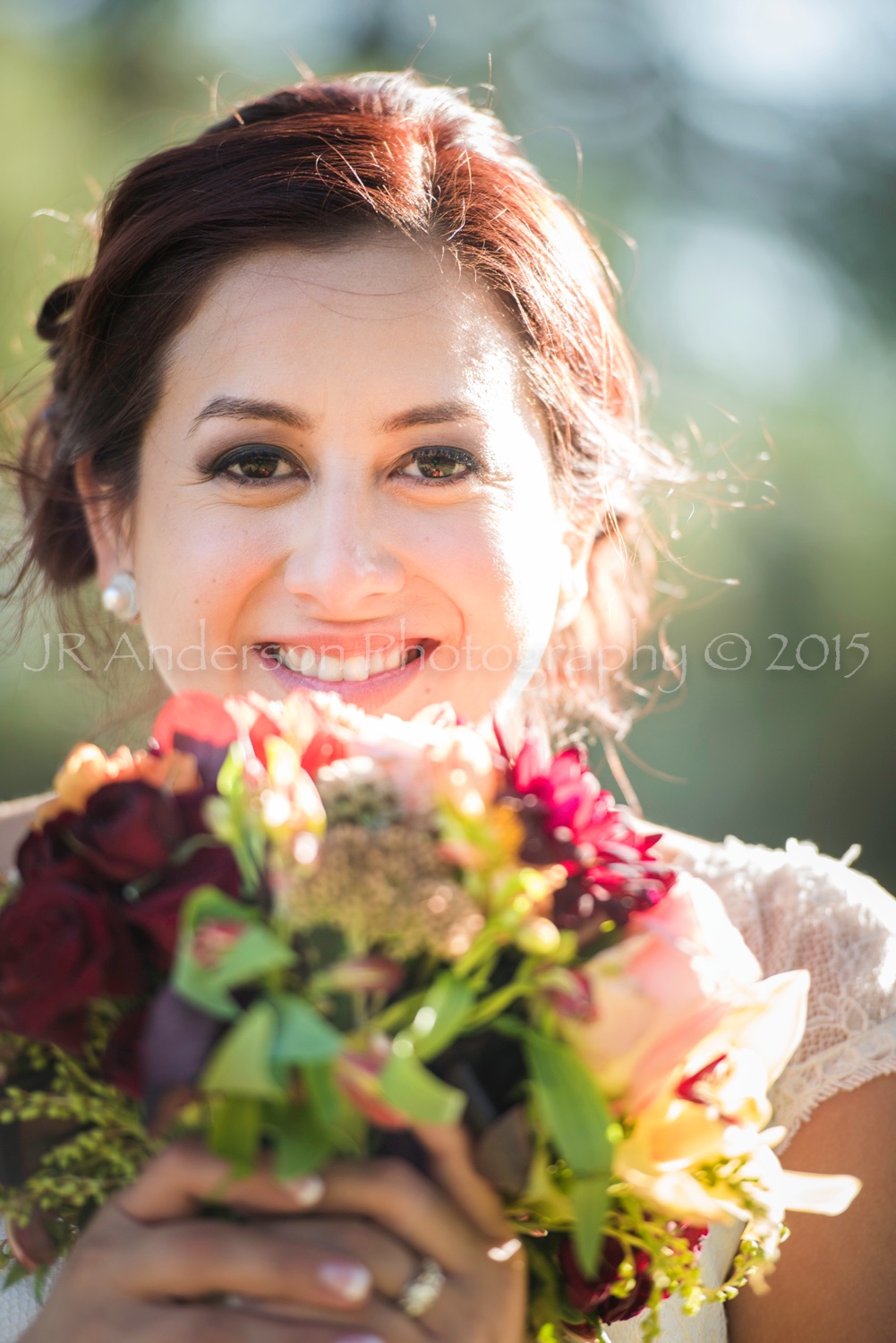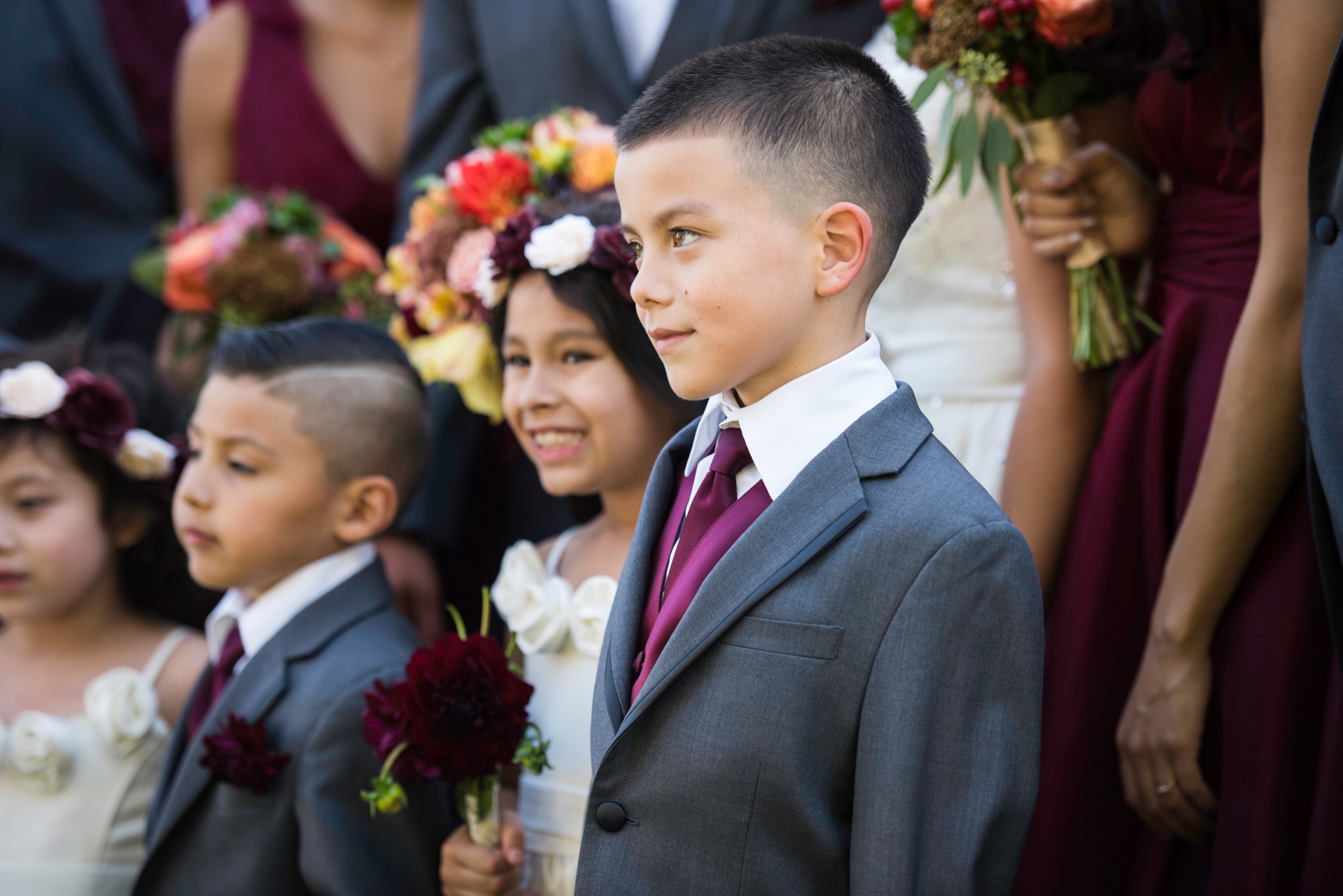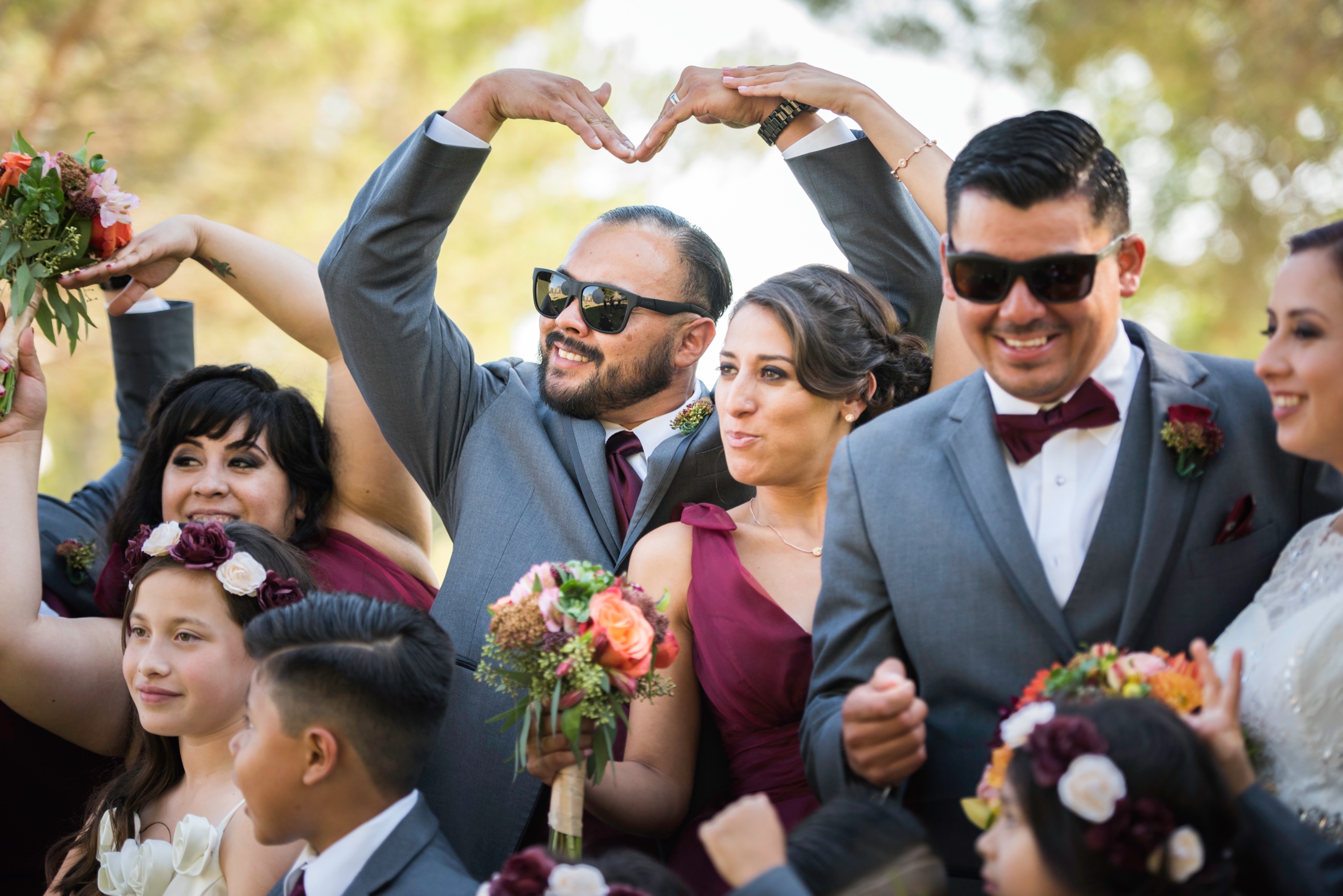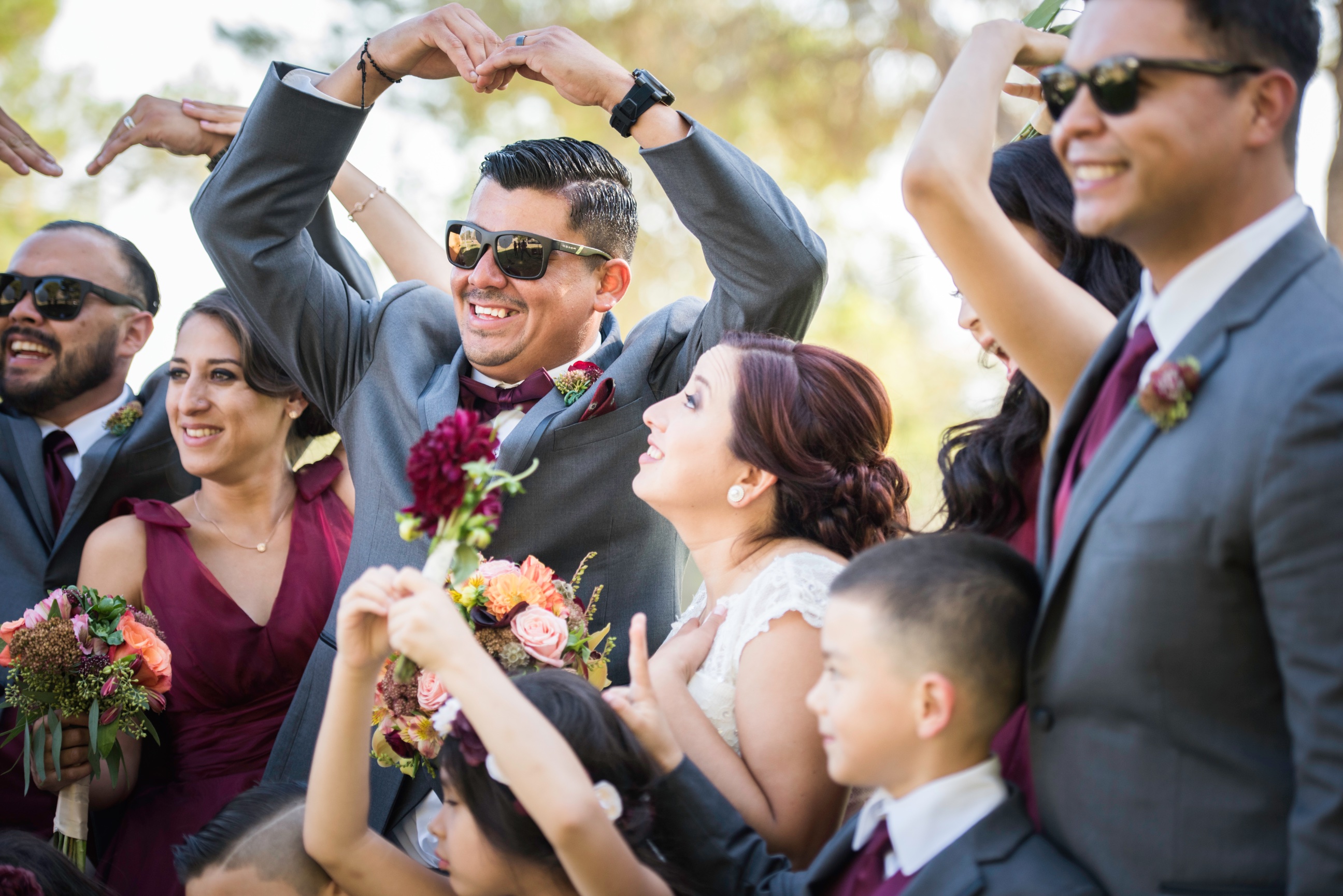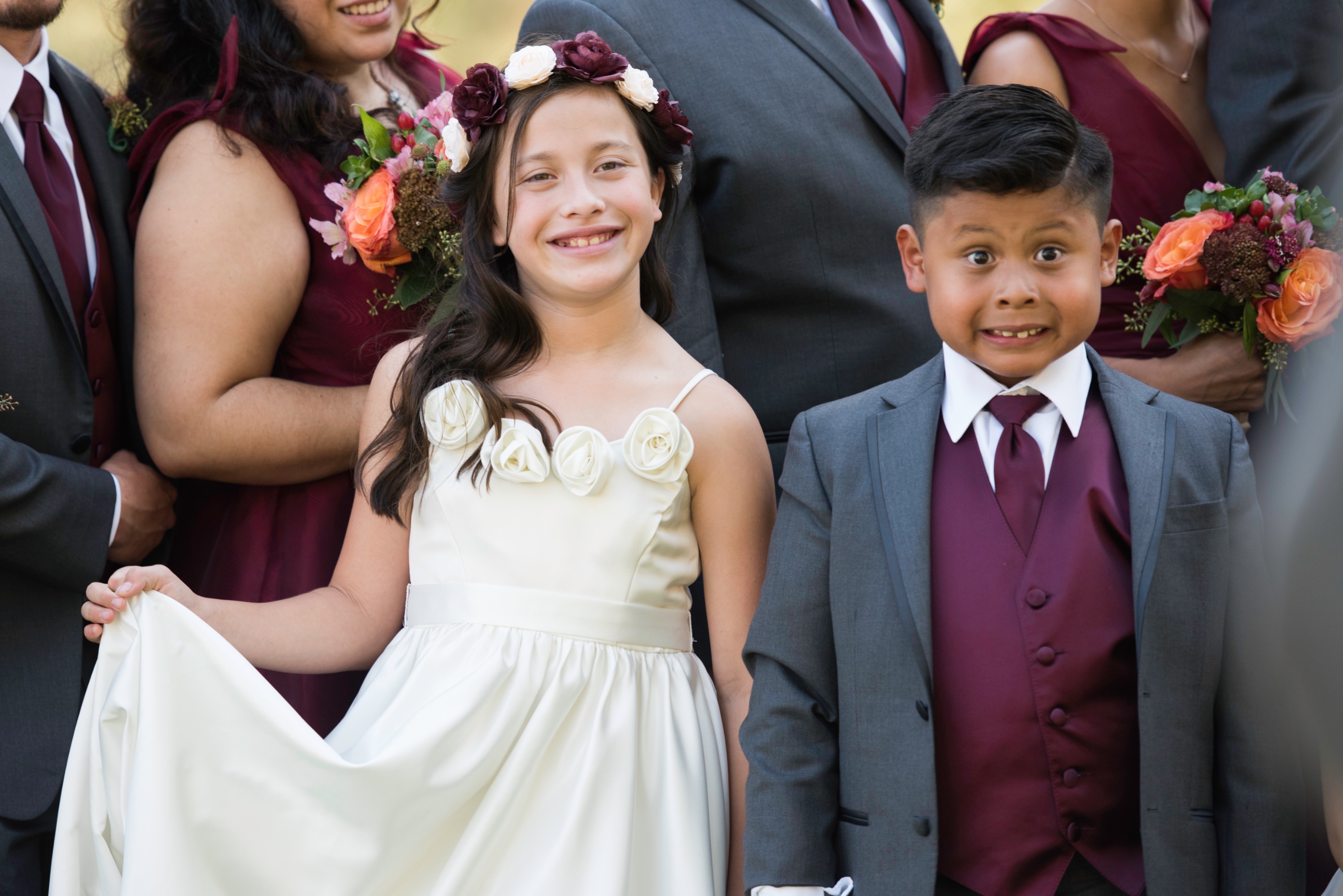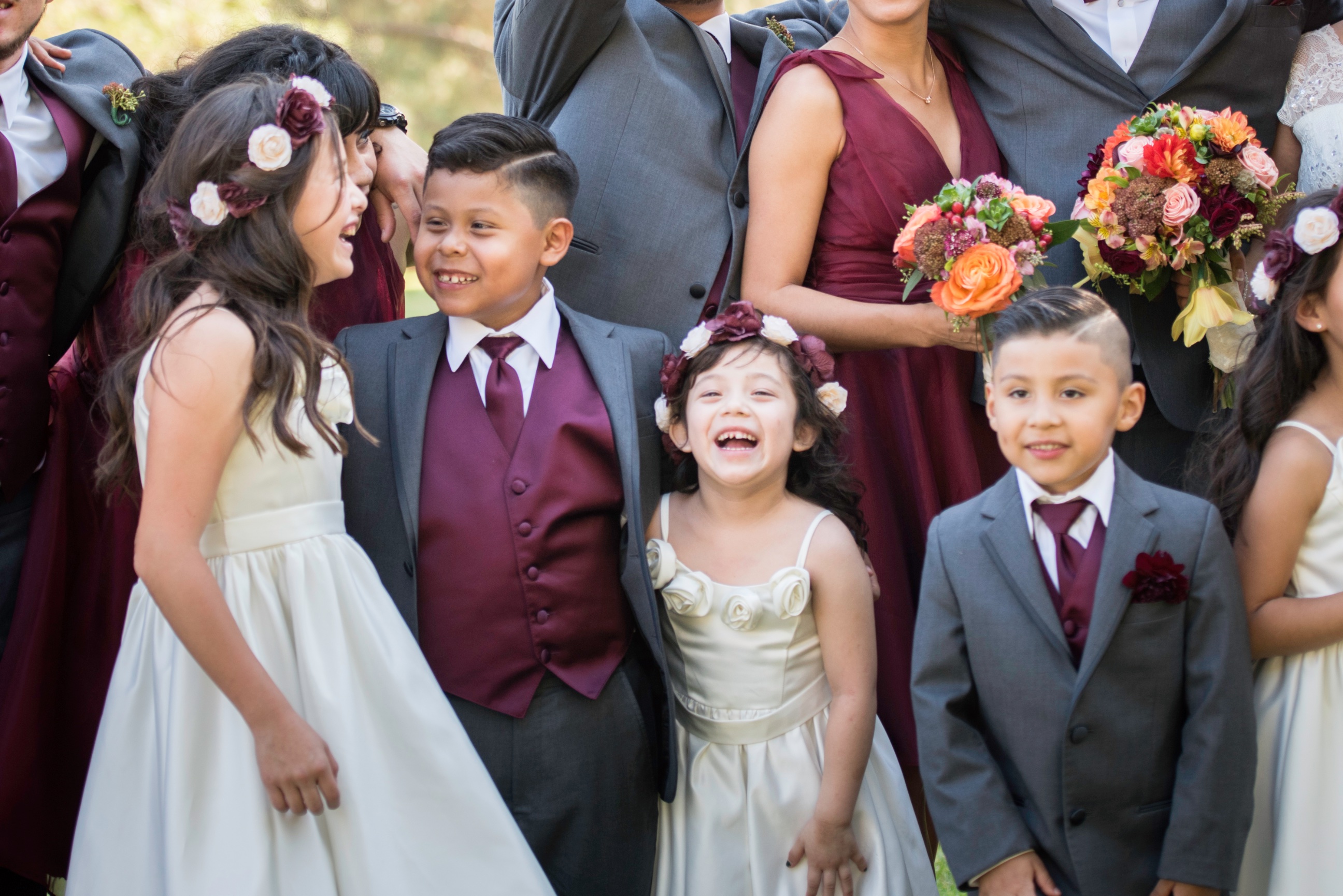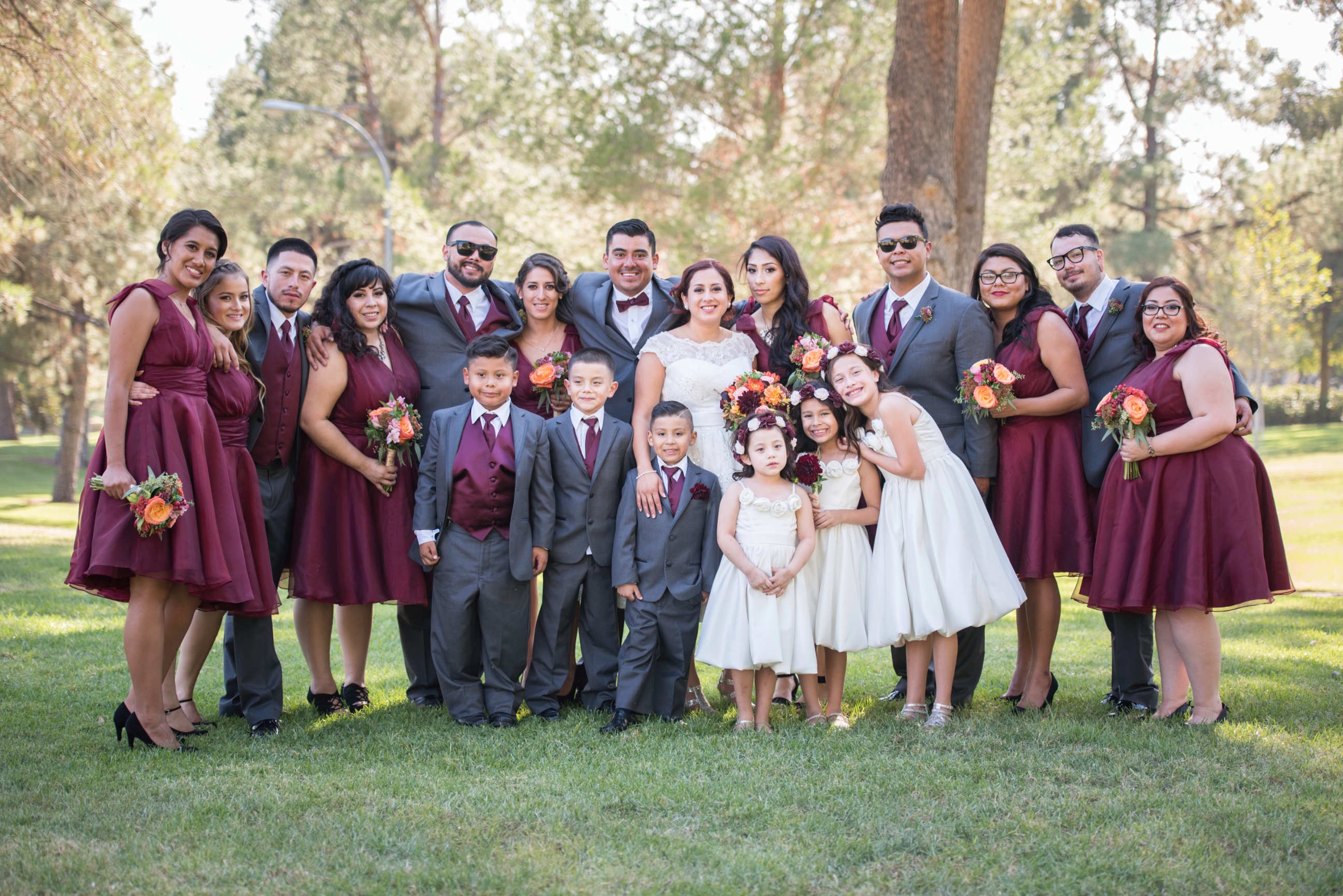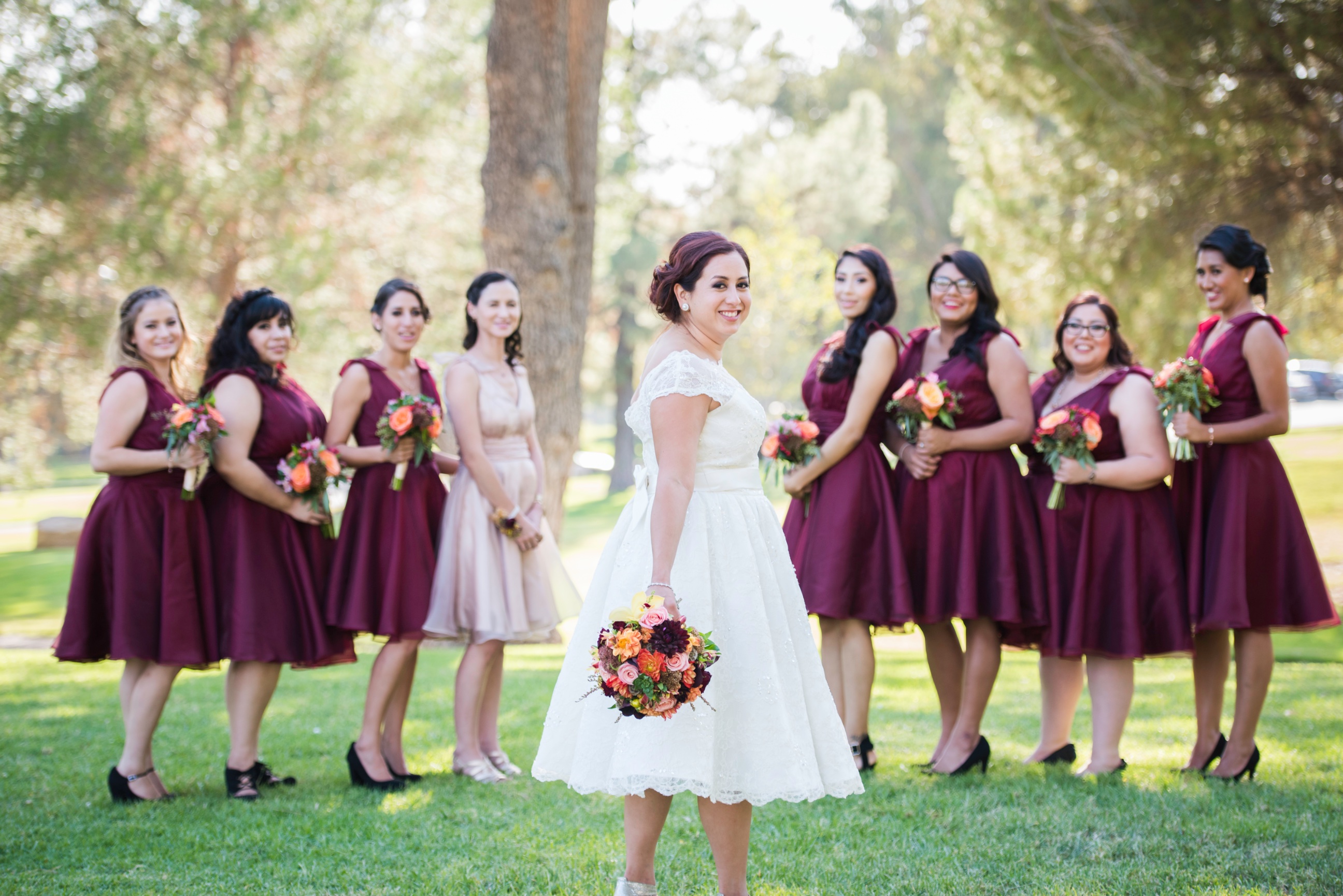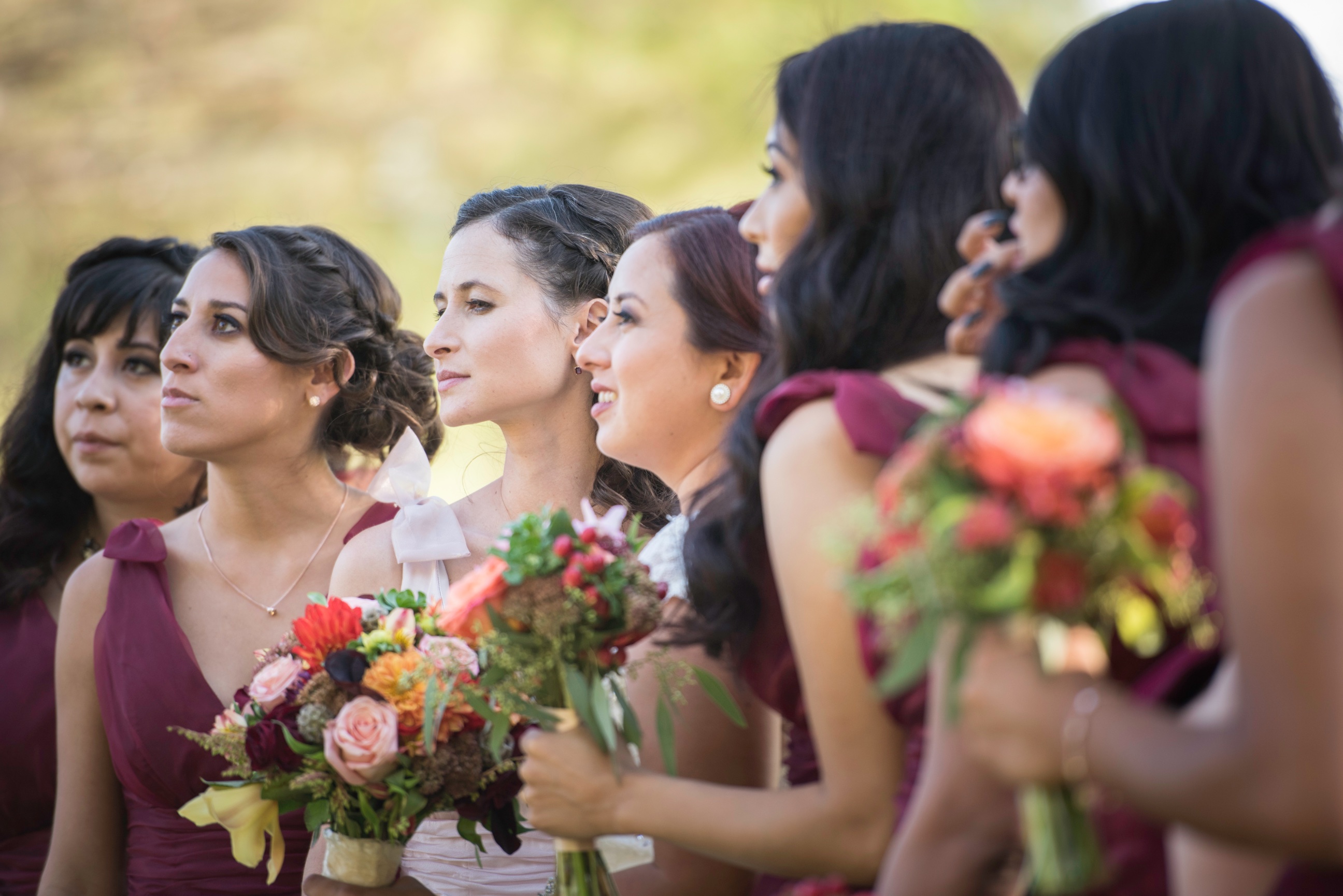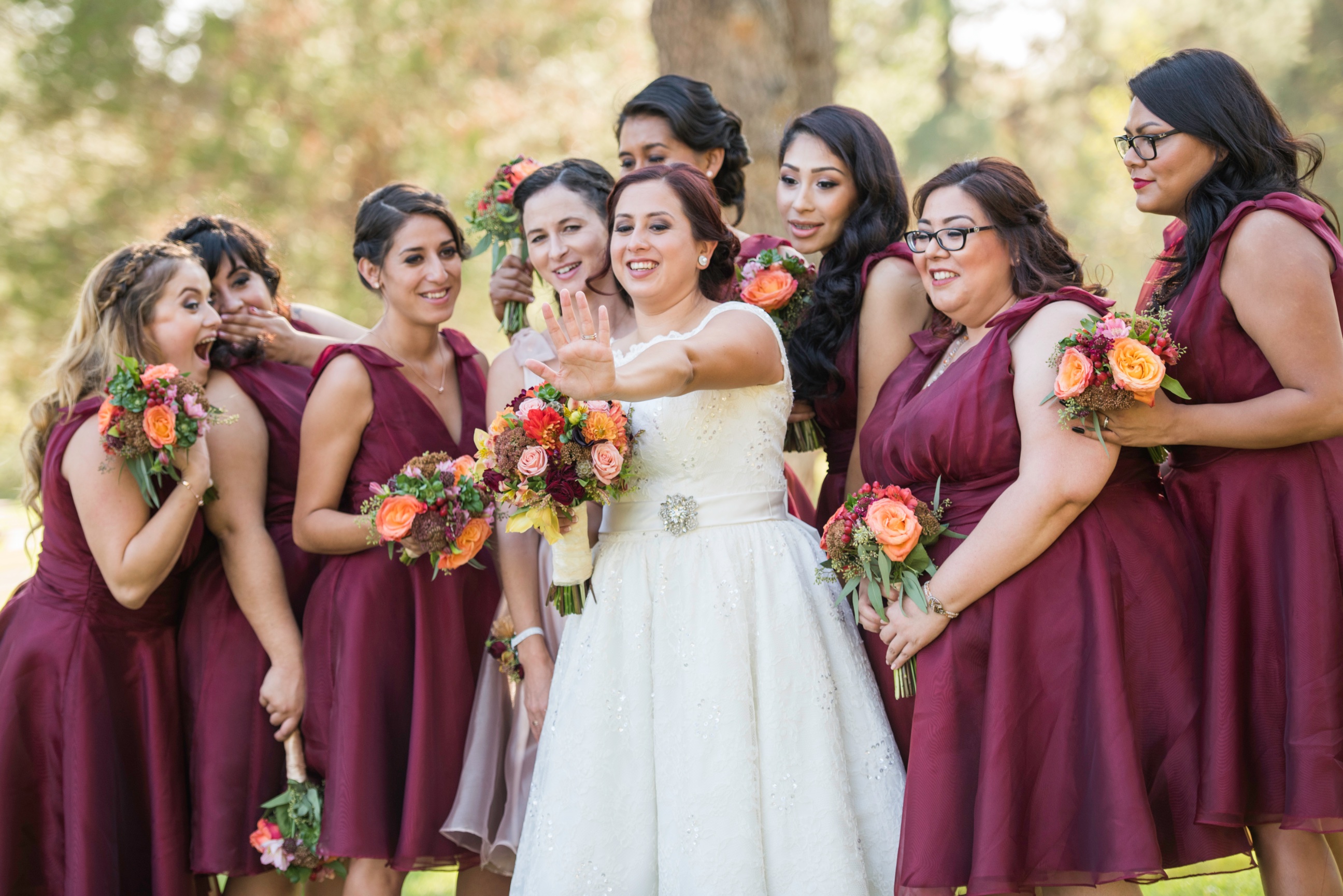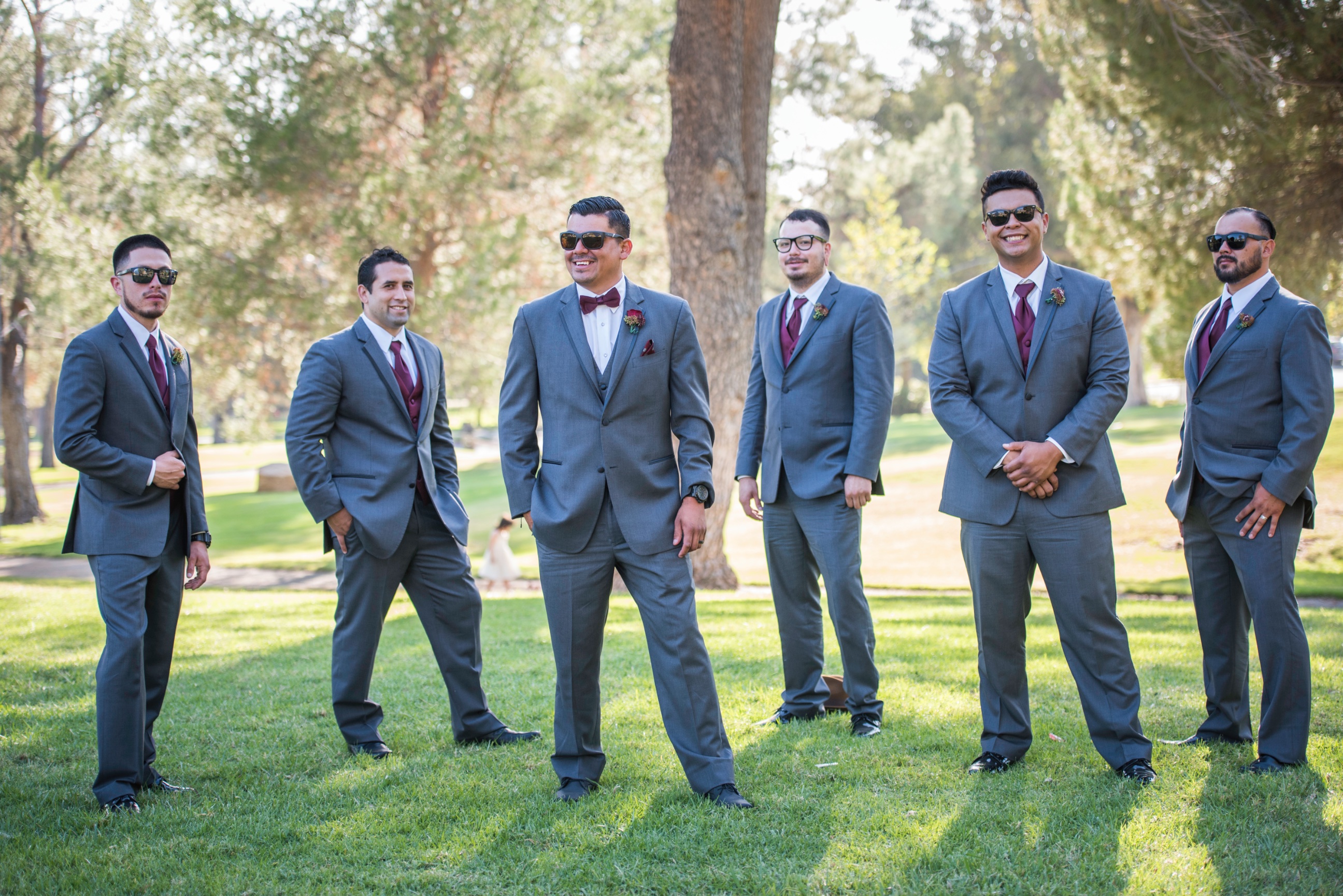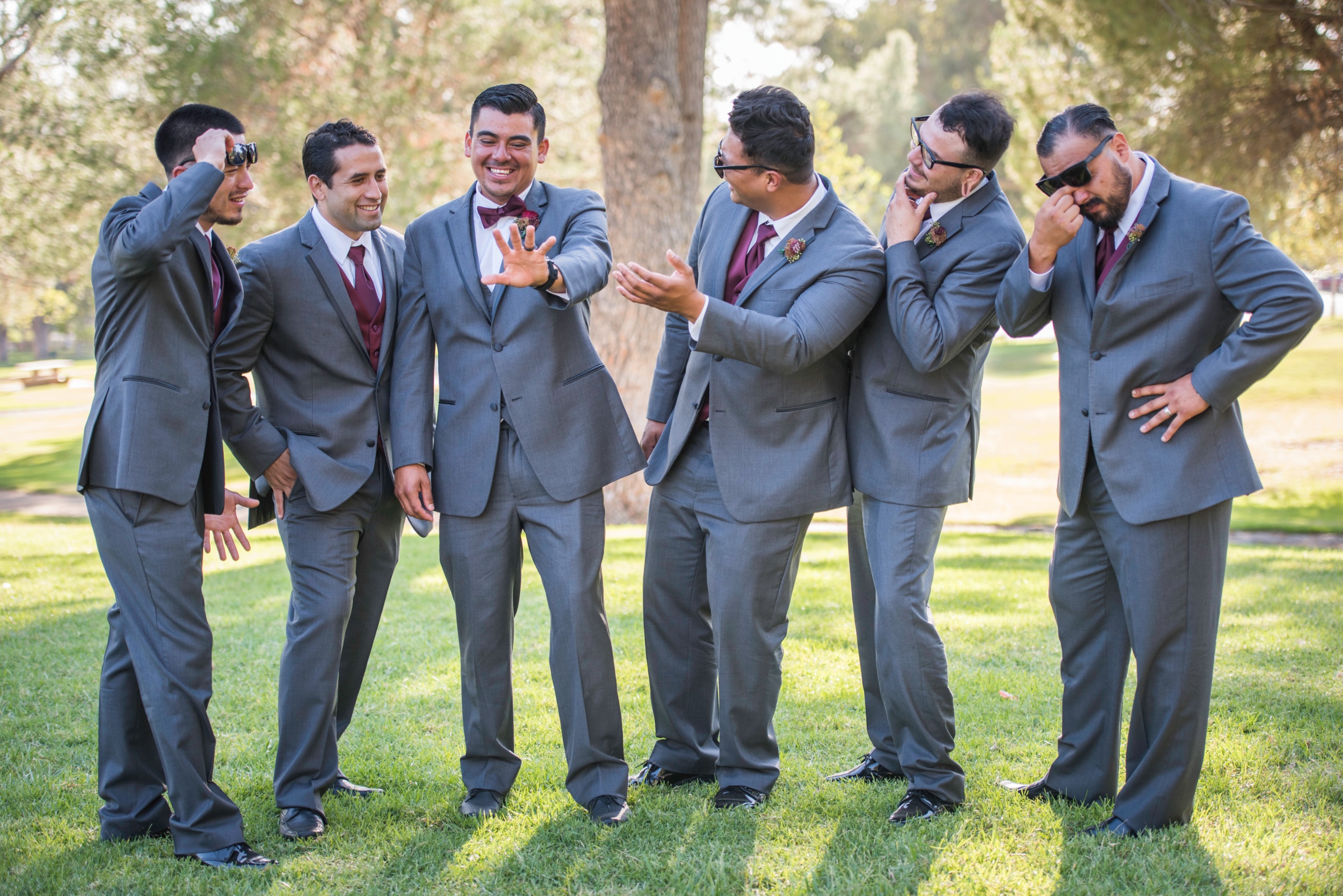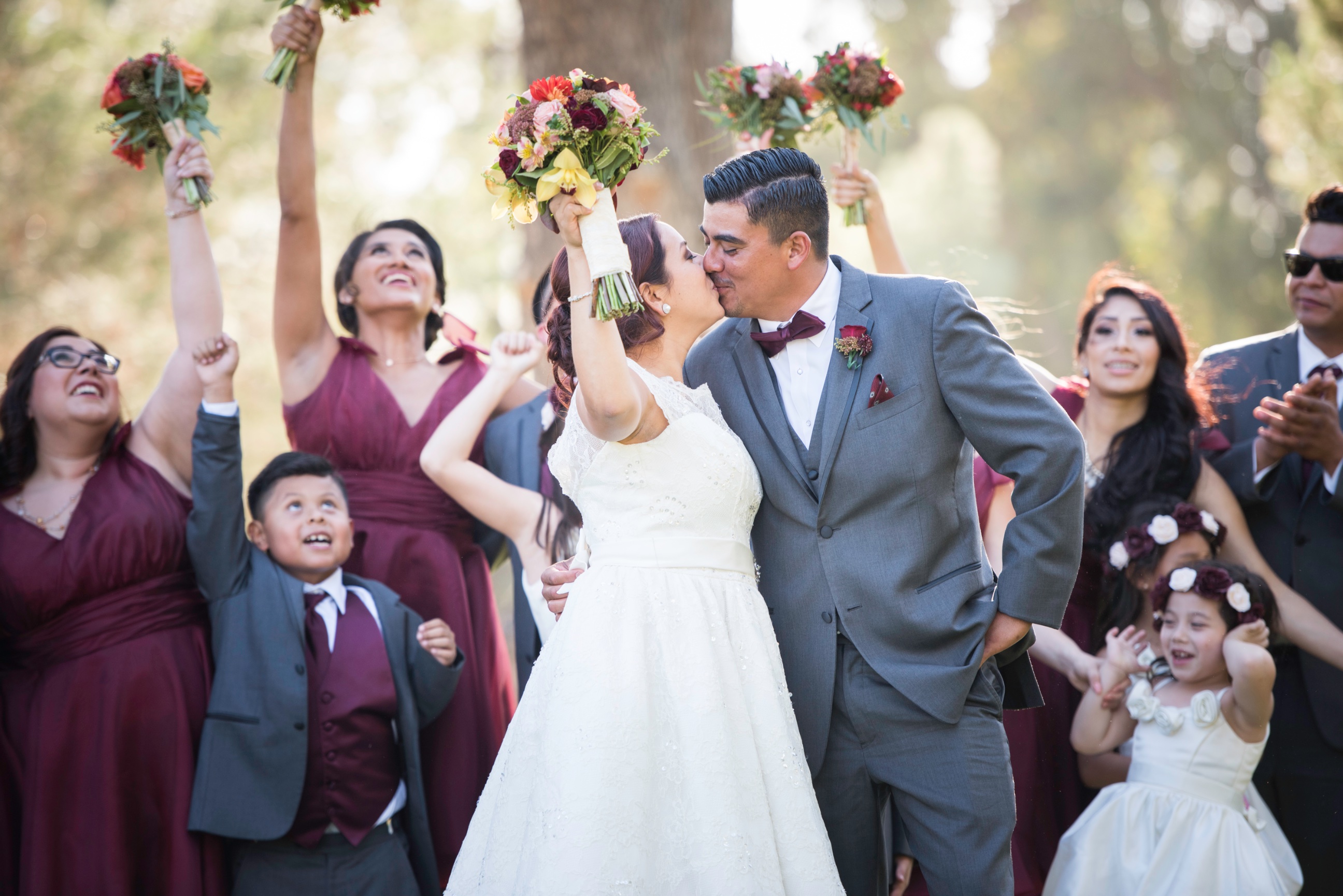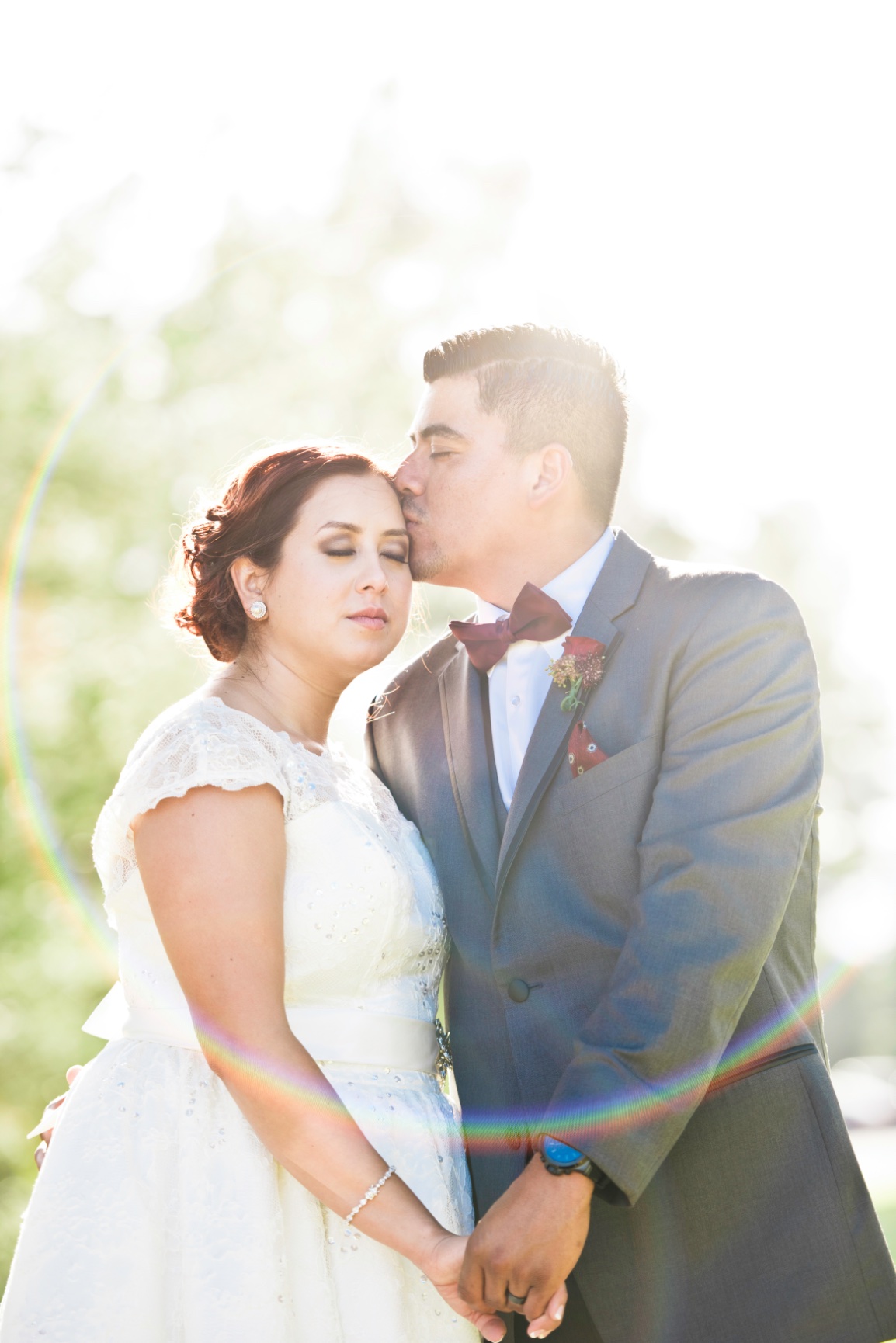 The rest of the romantics were captured at her dad's ranch, in Sylmar. This ranch is huge (considering that it is in the city of Los Angeles), but you wouldn't know it, just looking from the street. It can house up to 7 horses. At the time of the wedding there were 5. The ranch is so beautifully maintained - those horses have no idea how good they have it :)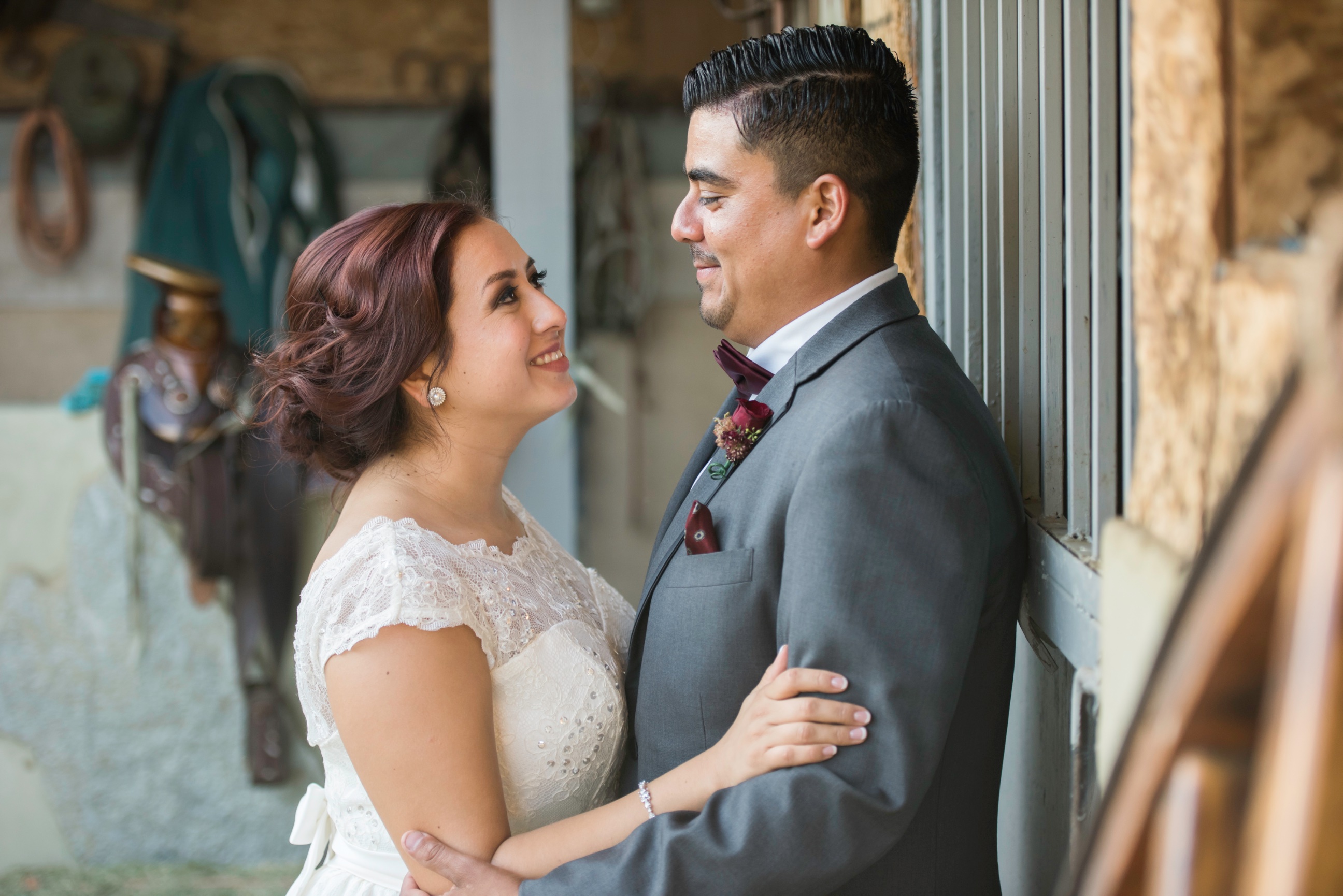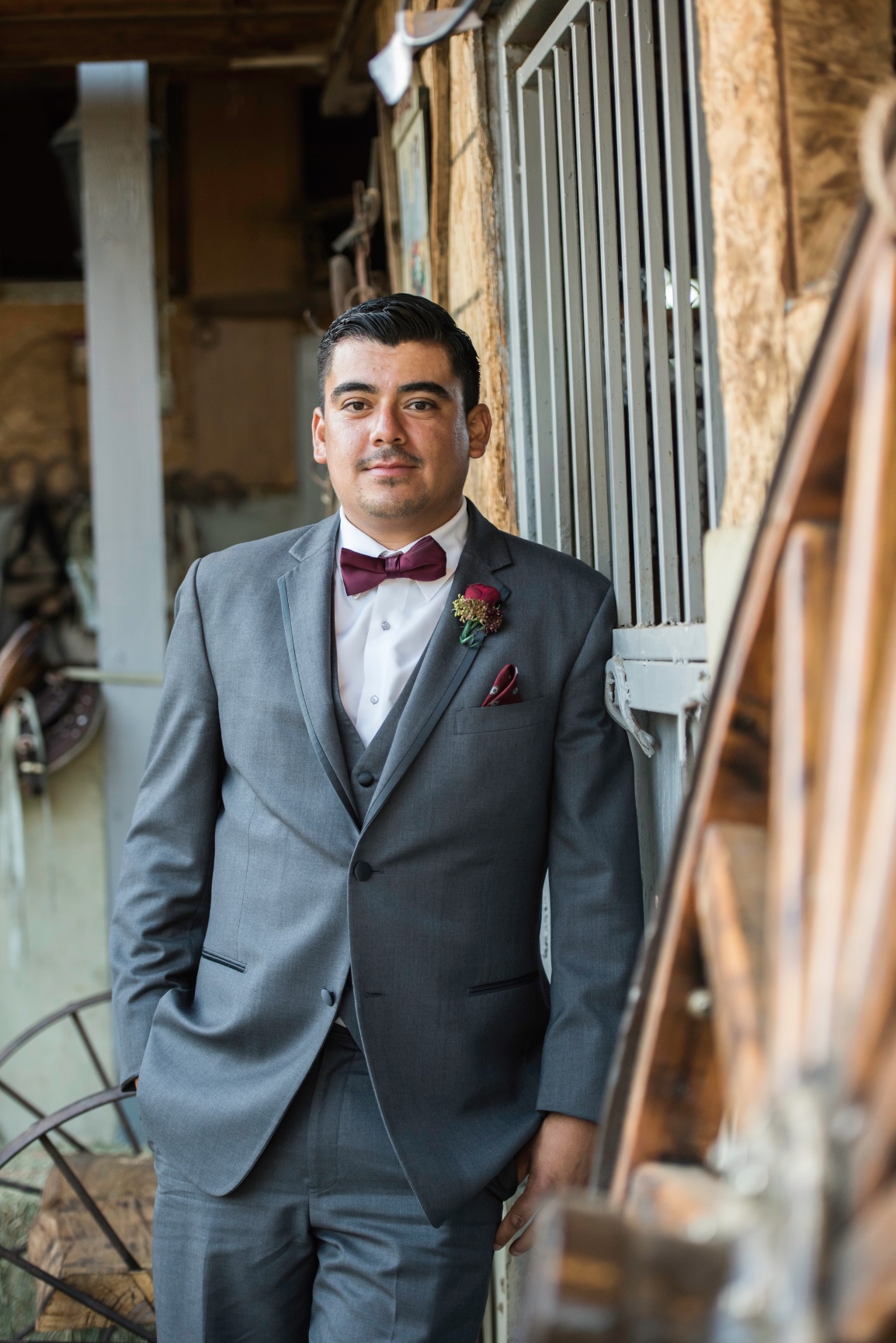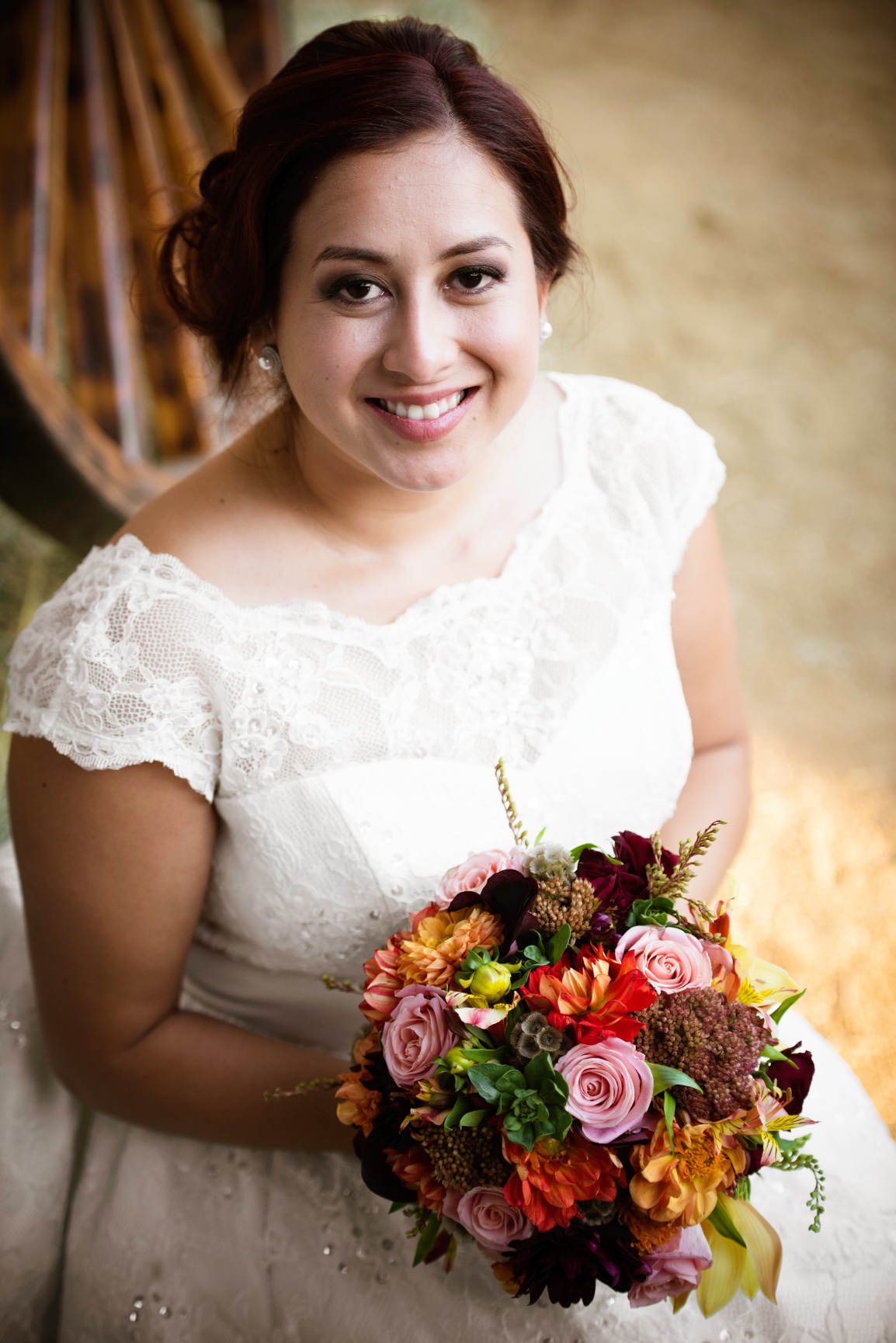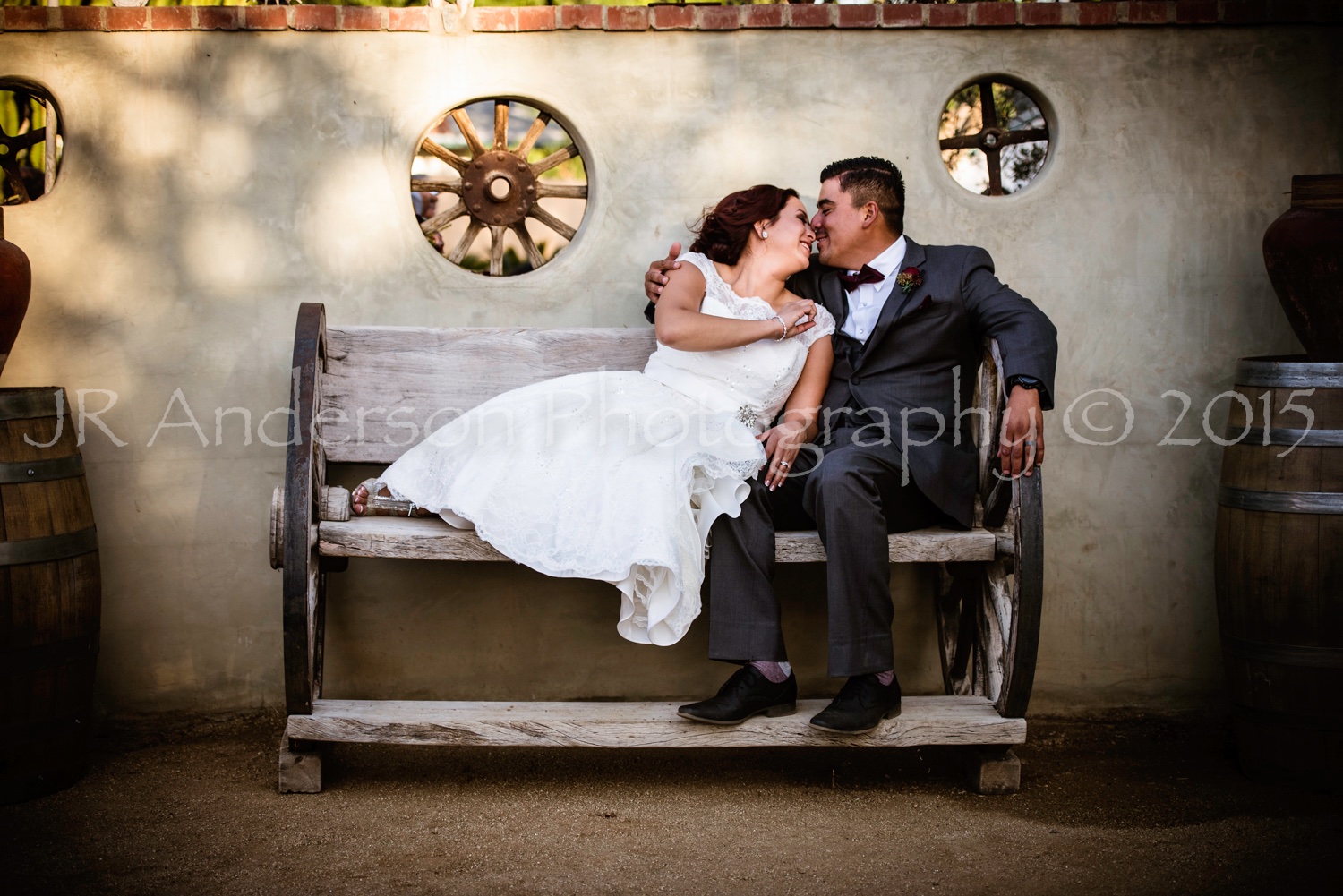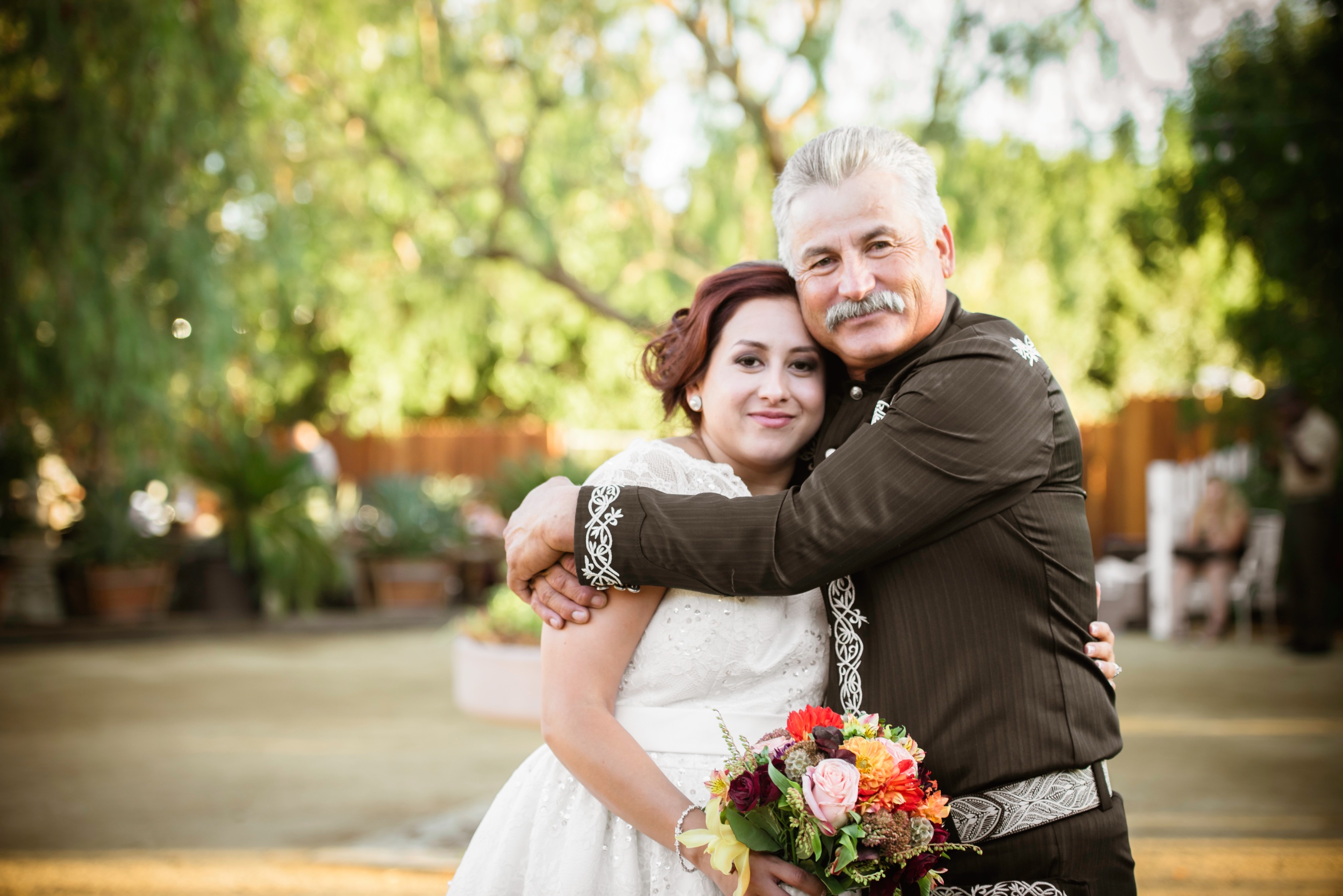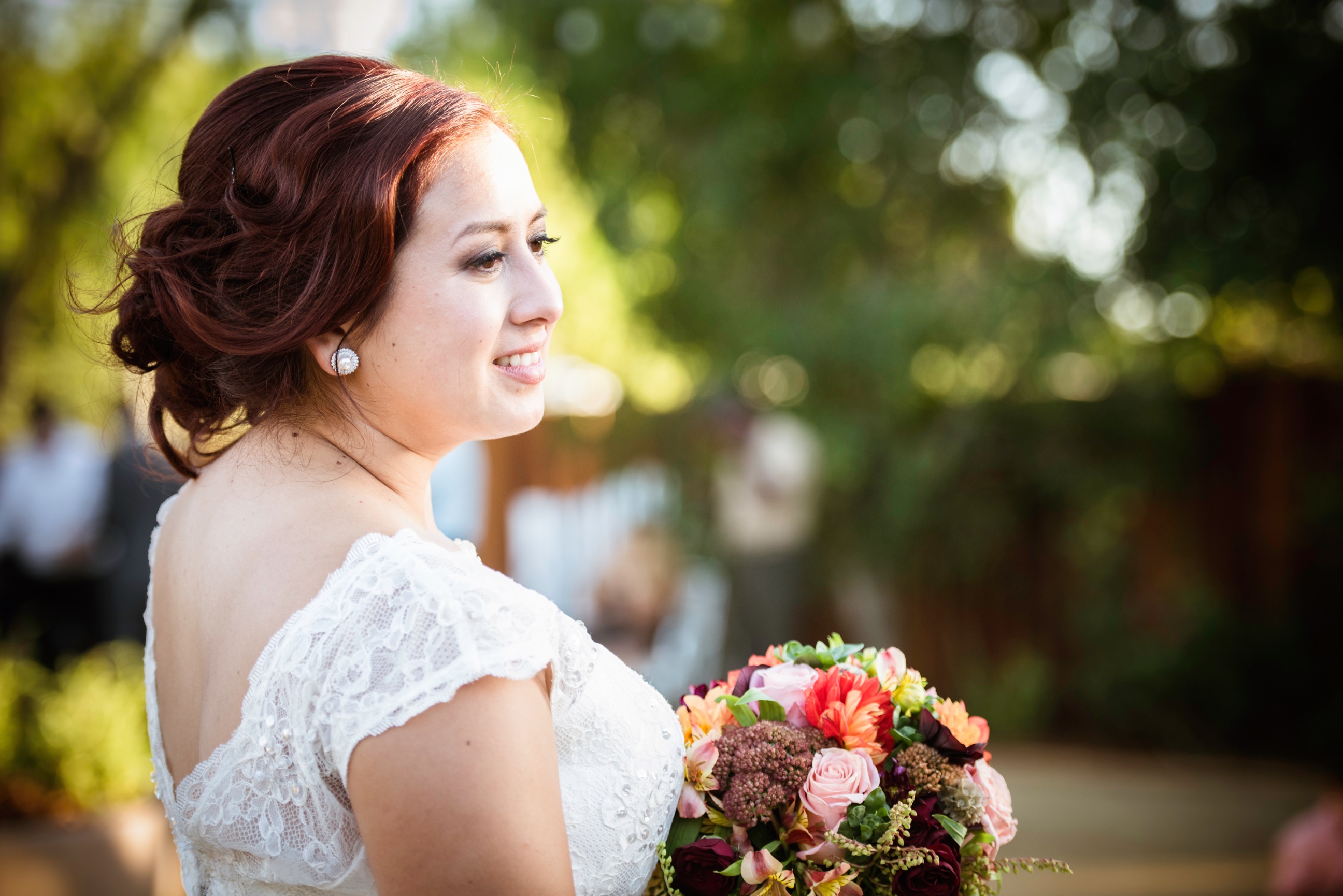 The ranch was set up for a huge celebration! It was definitely is one of the larger (in terms of guests) weddings that I've shot.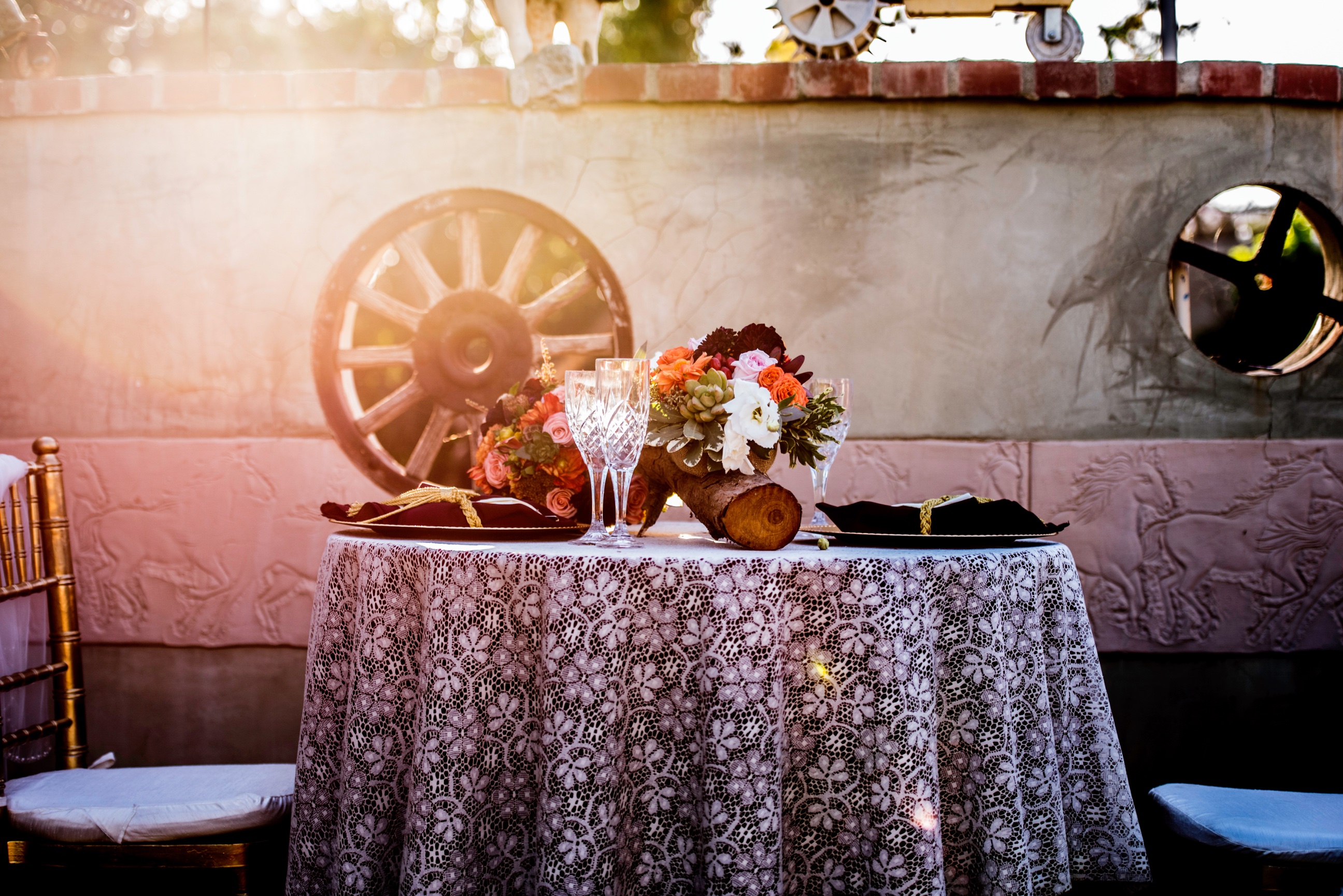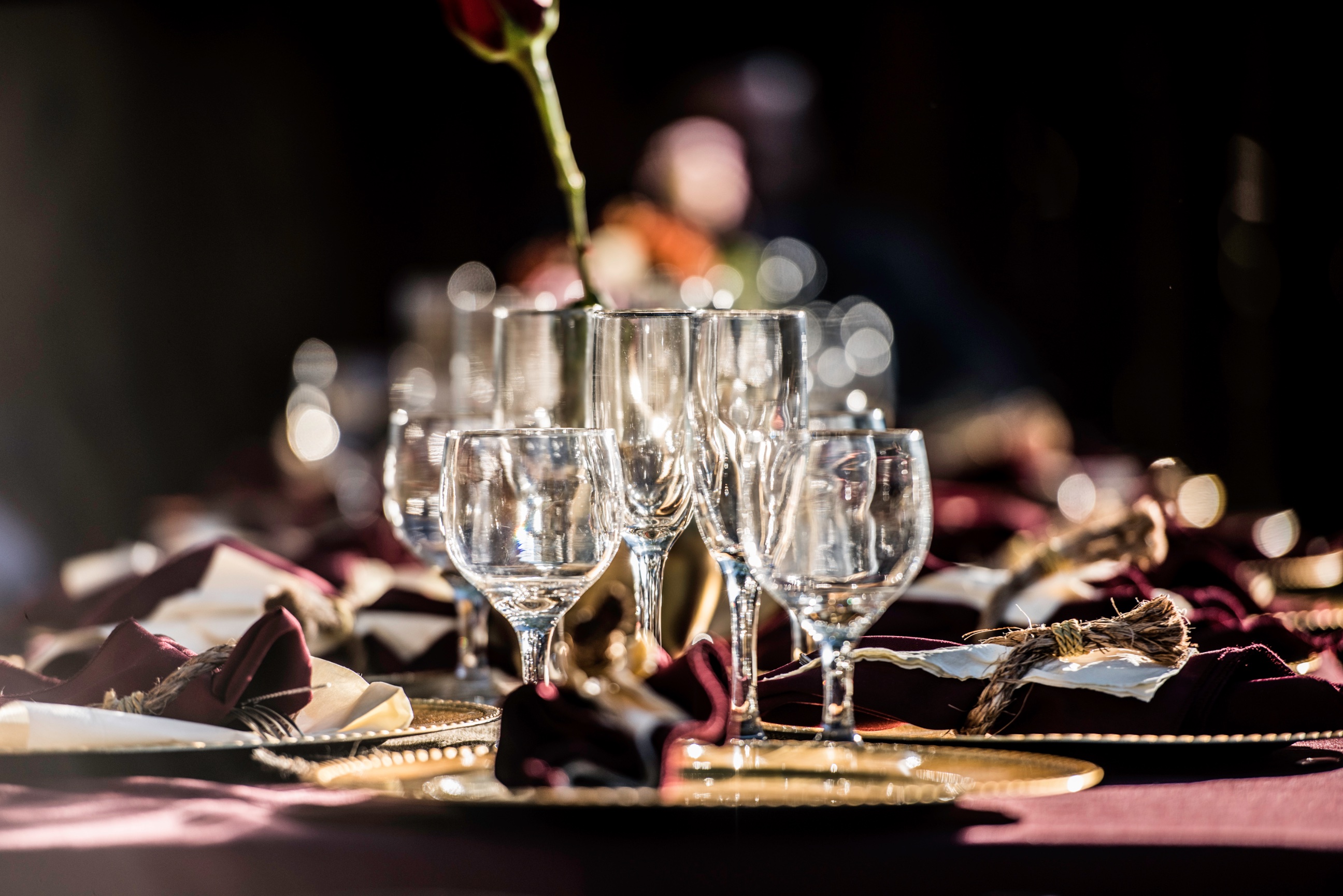 They had both a large Latino band playing and a DJ! The energy was intense - it's no wonder why a fuse blew :)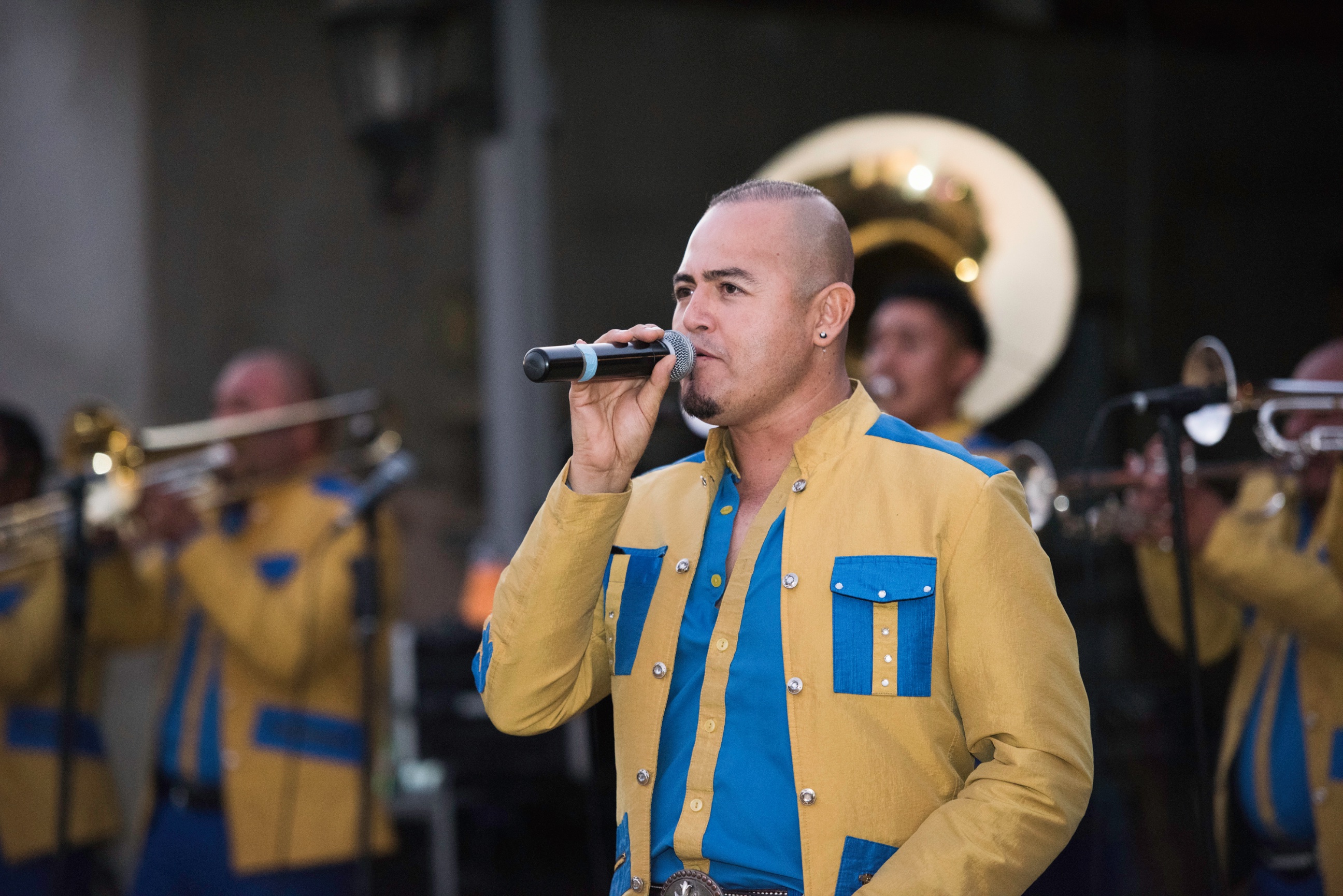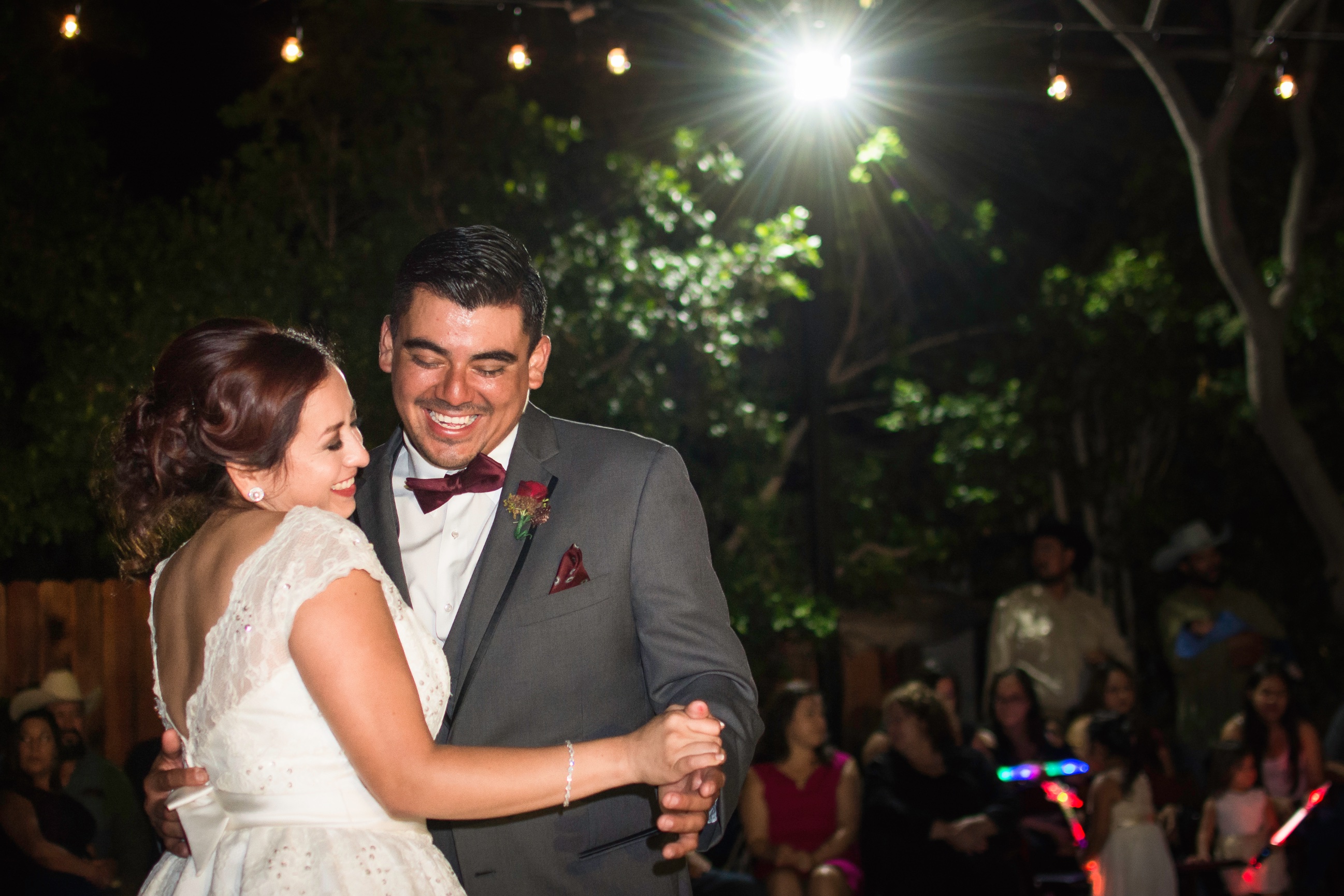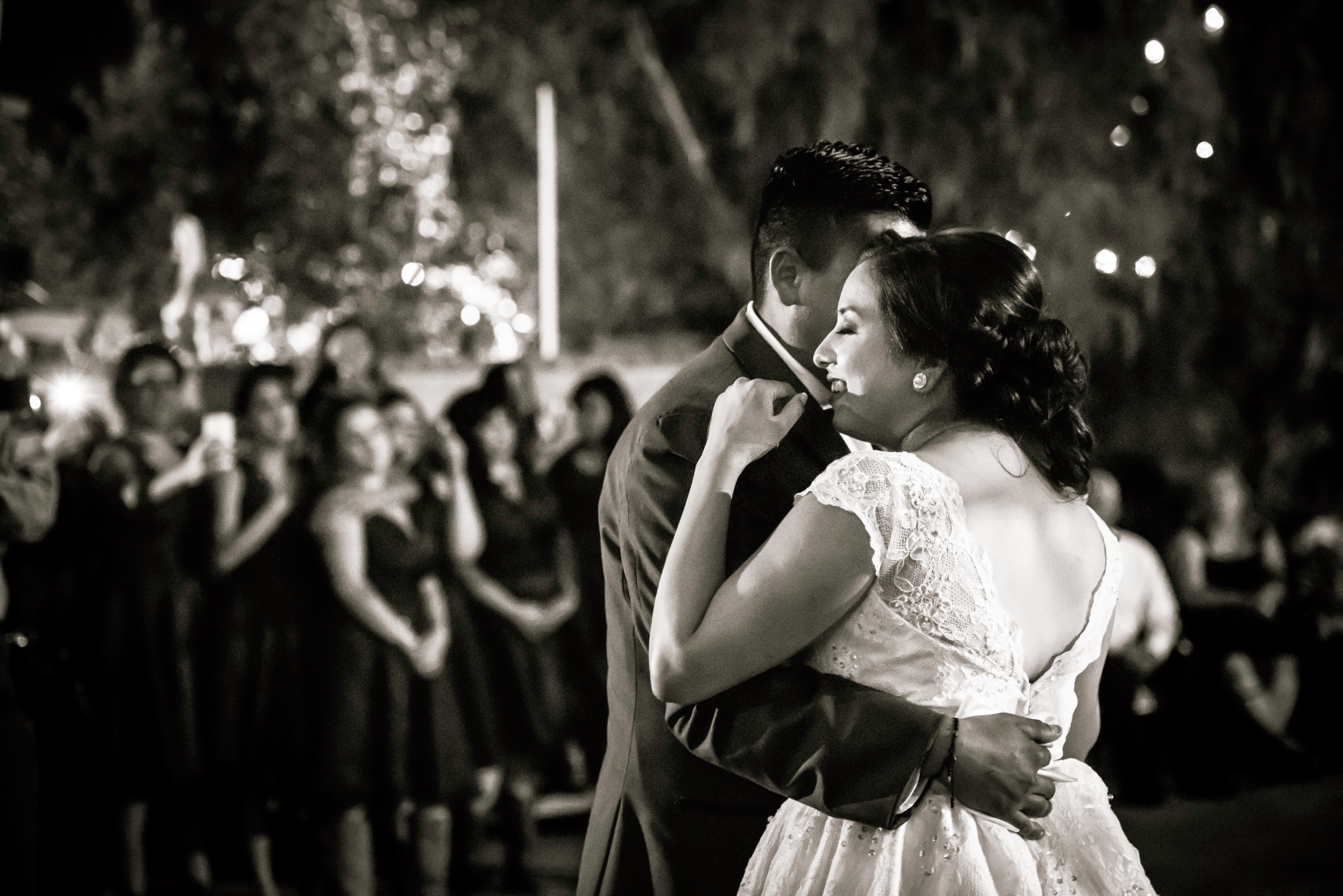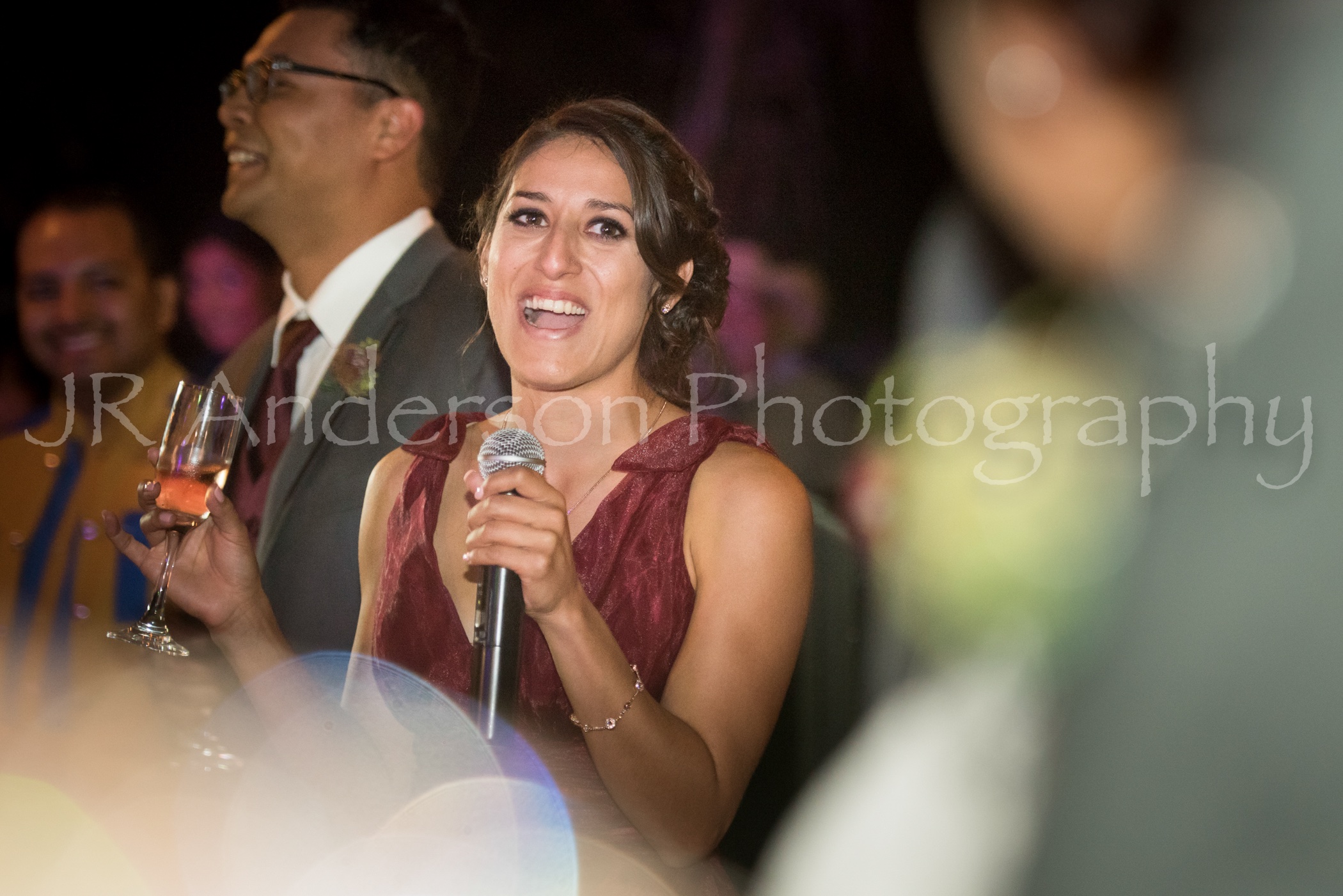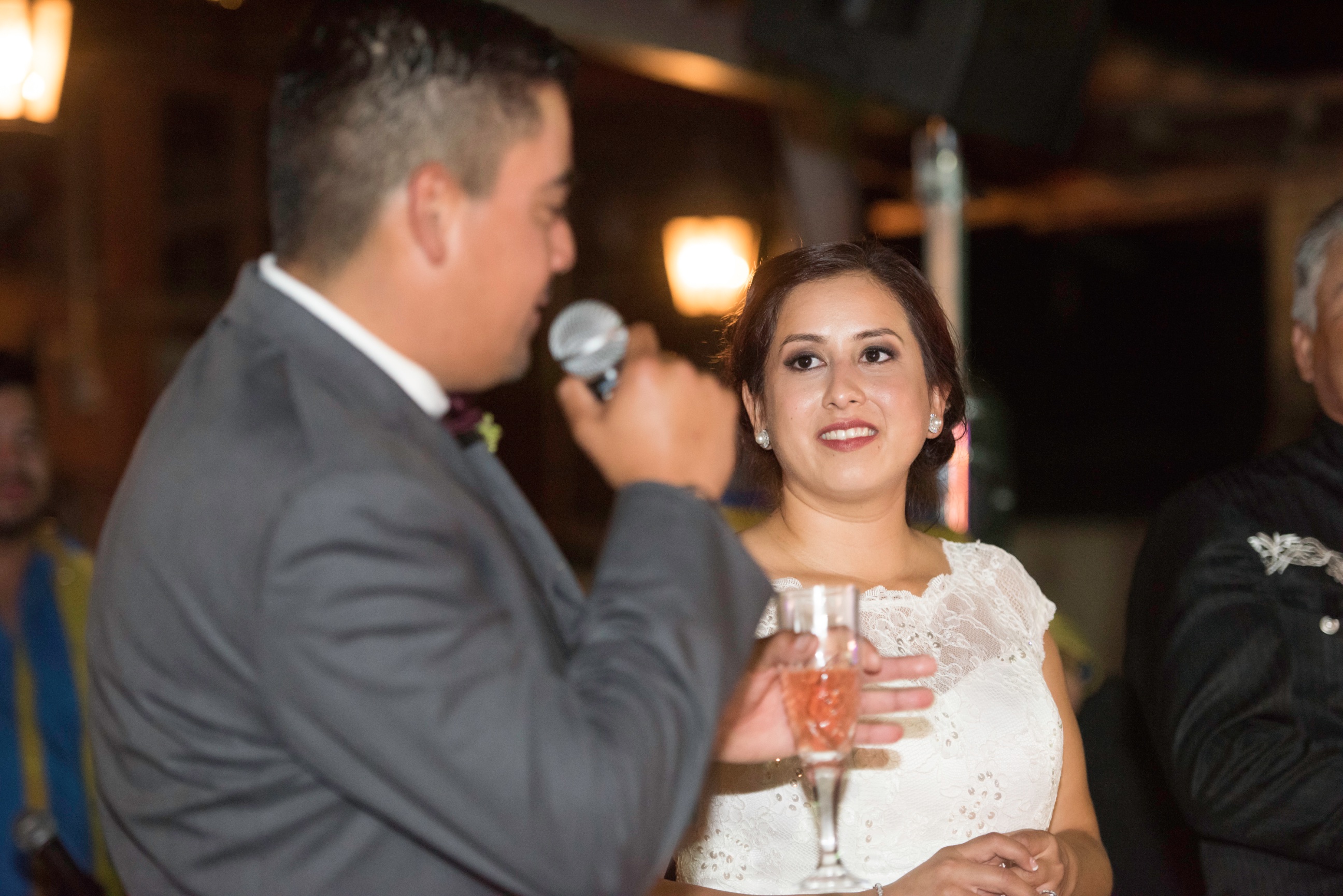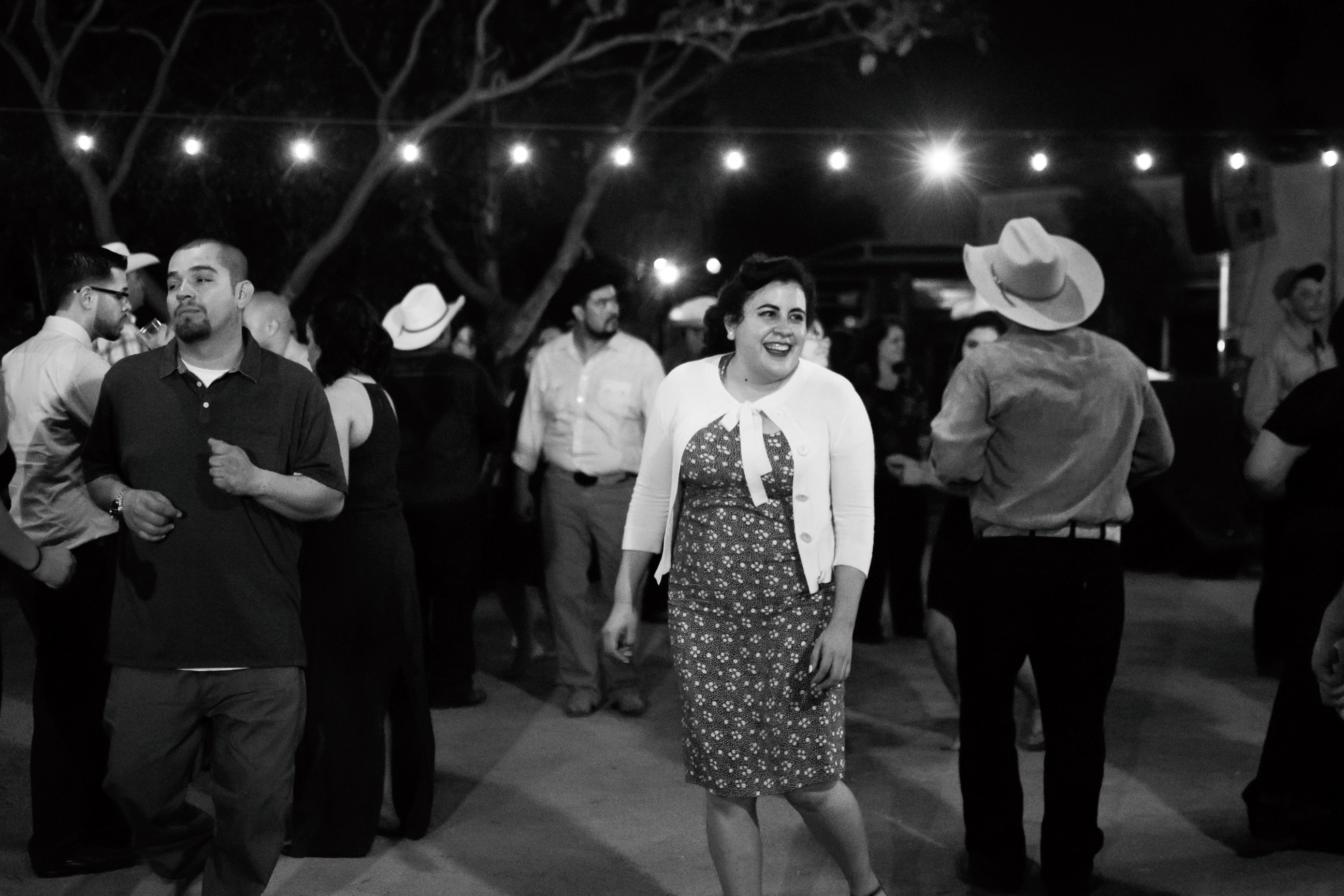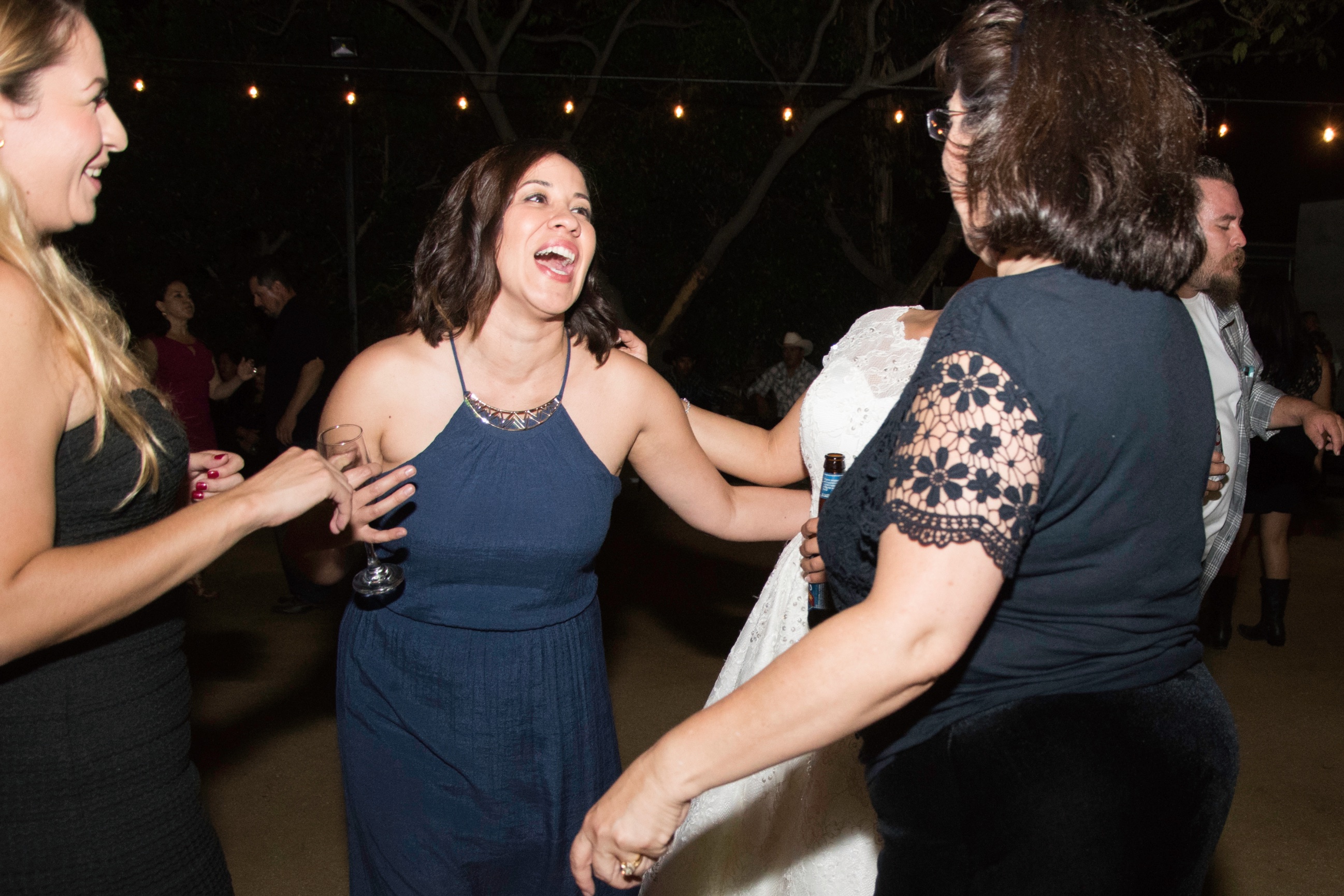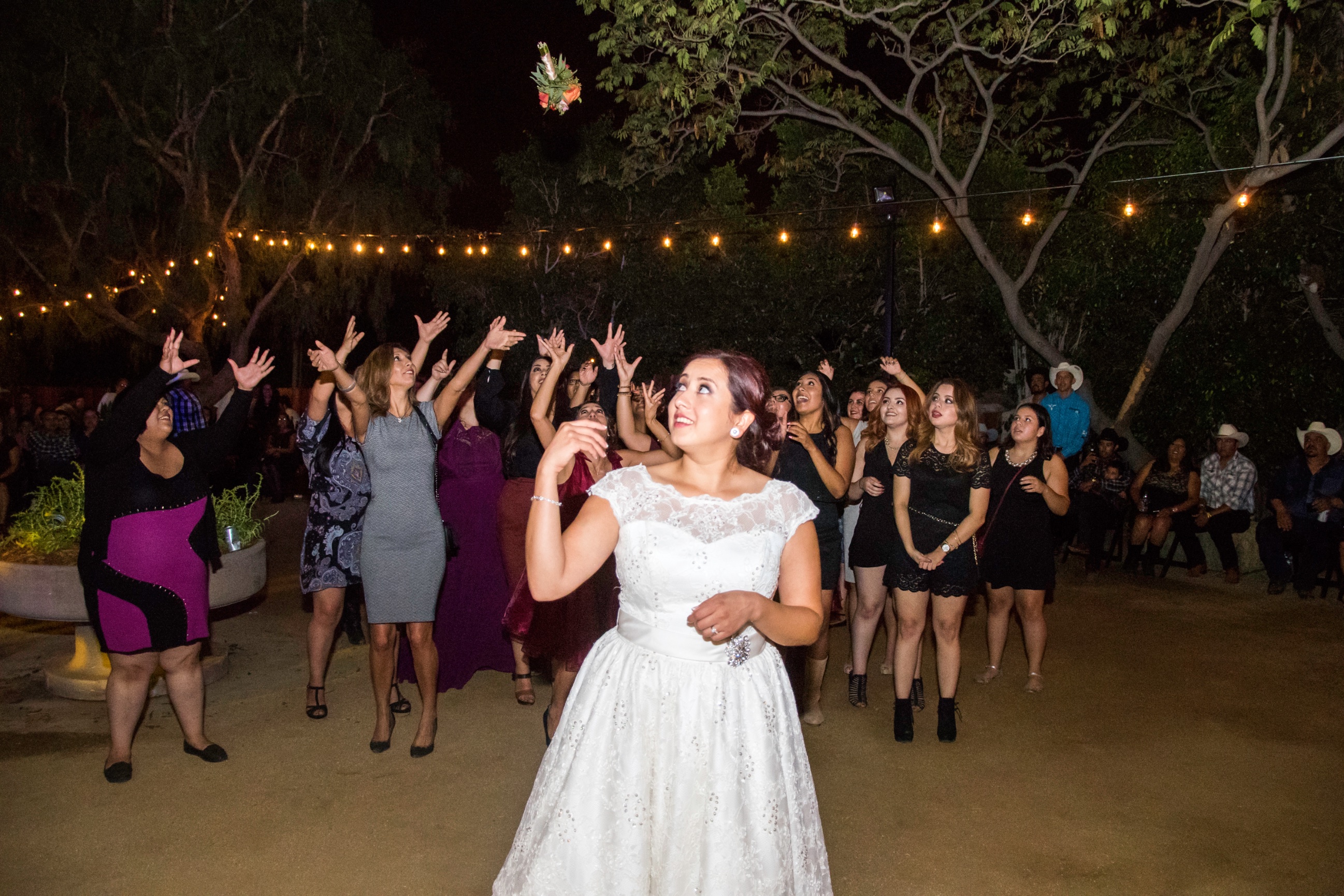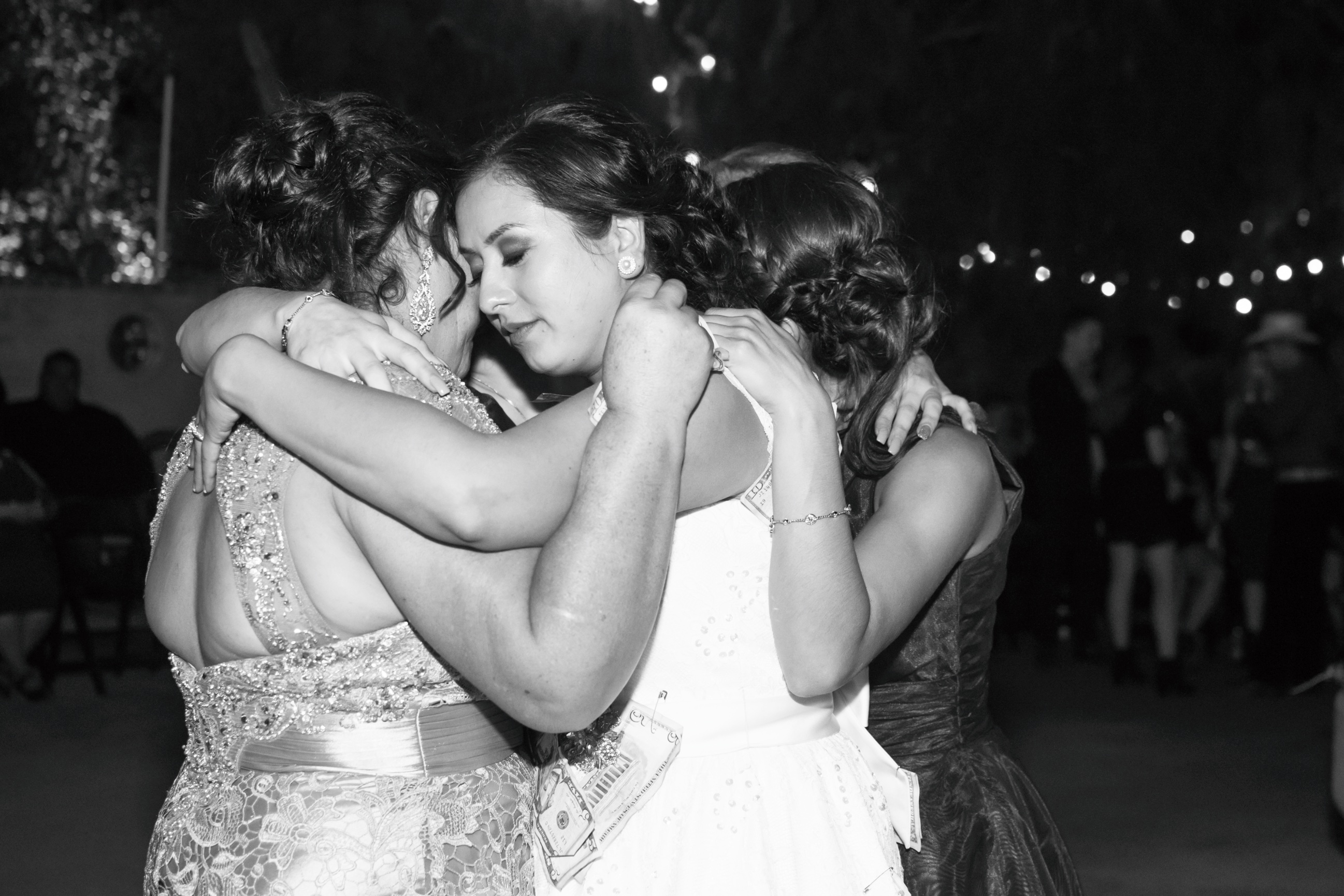 The cake cutting was an event of it's own :)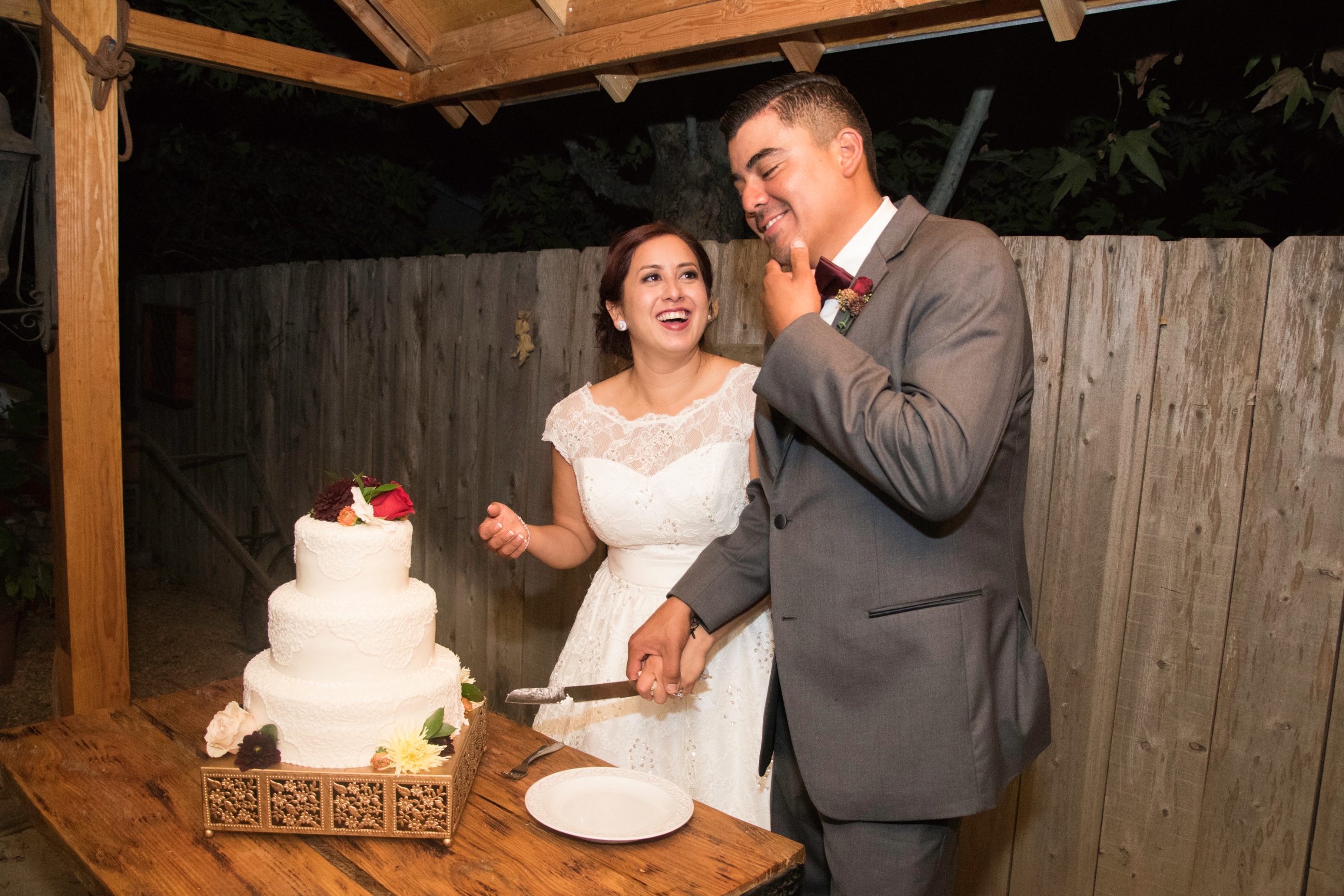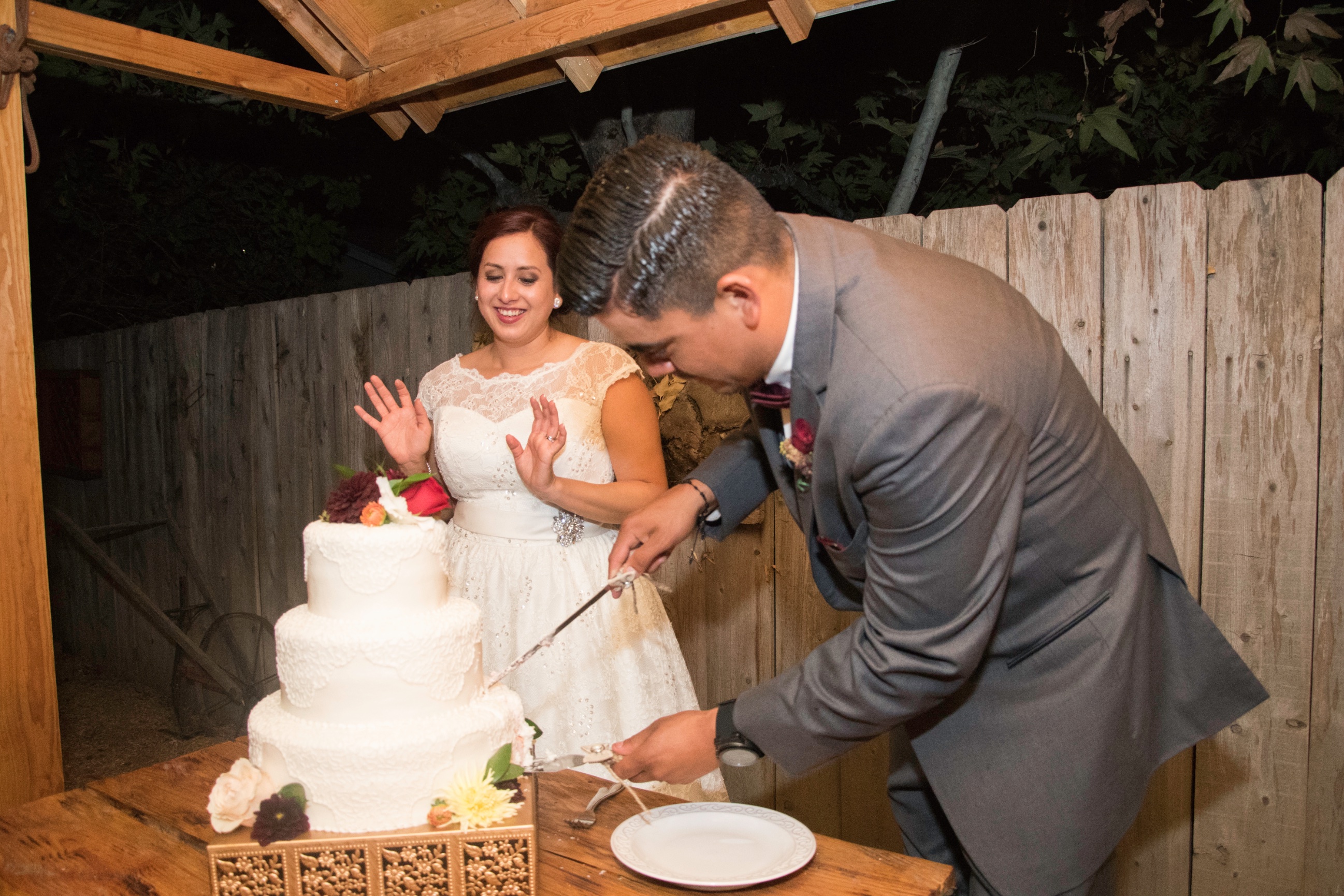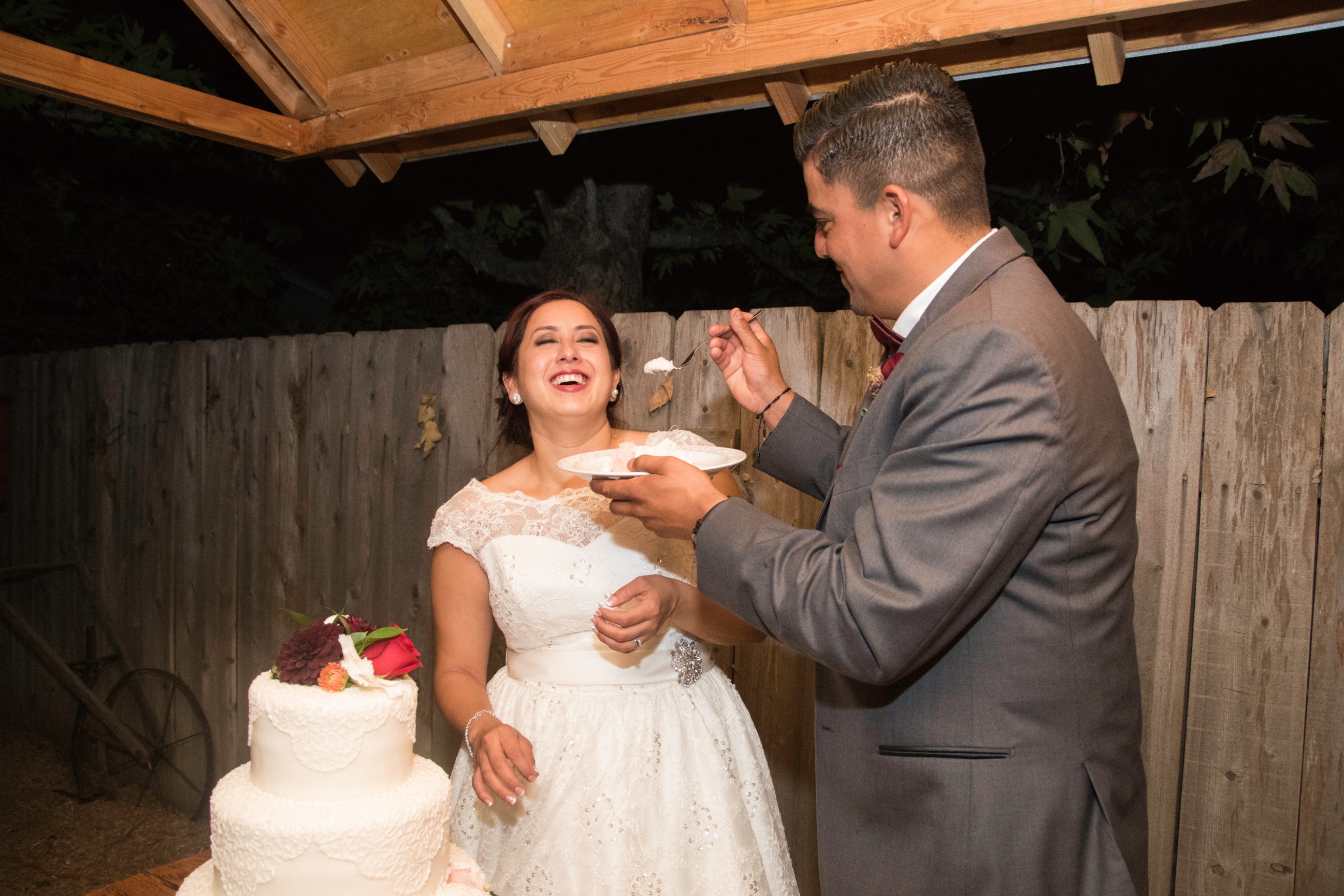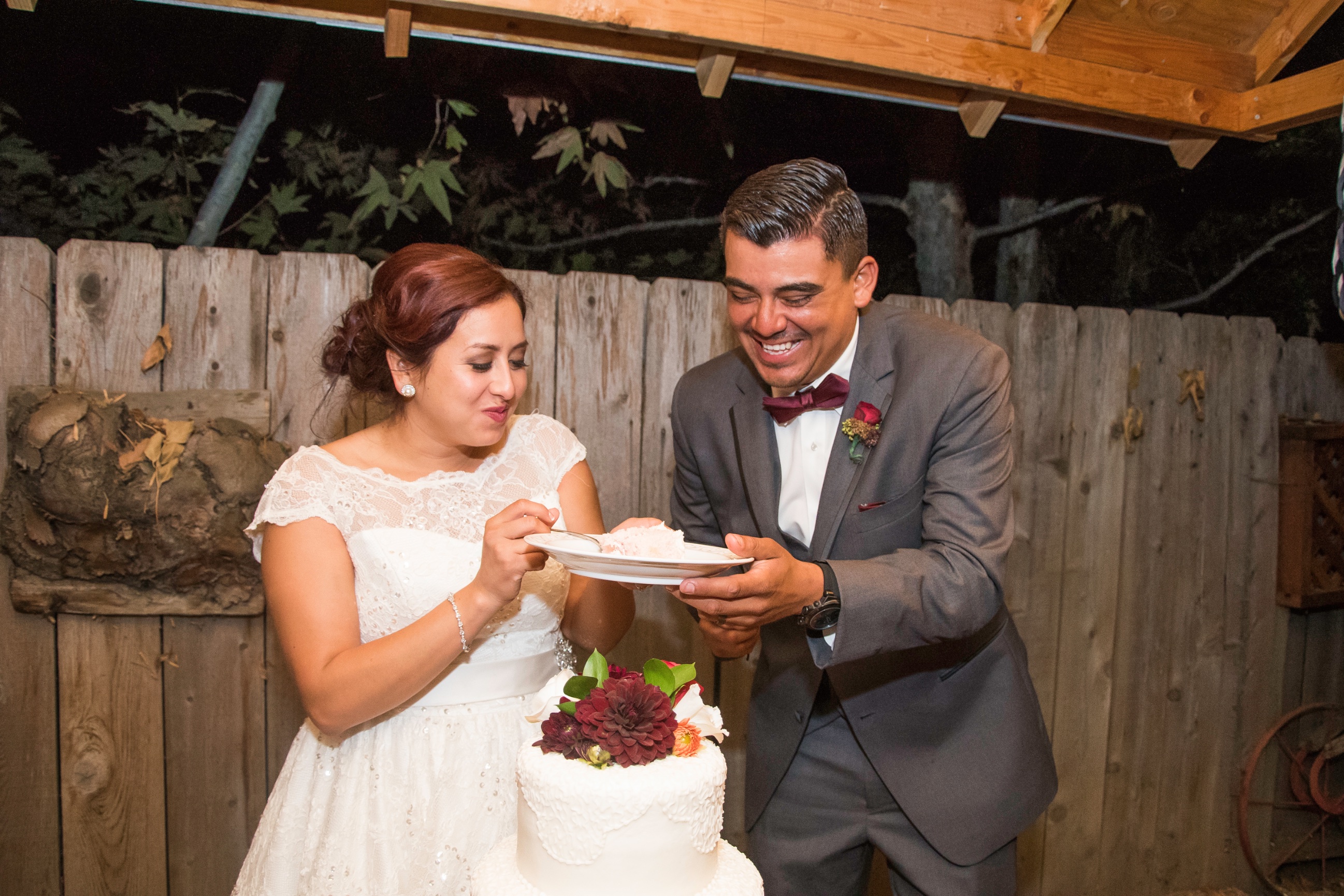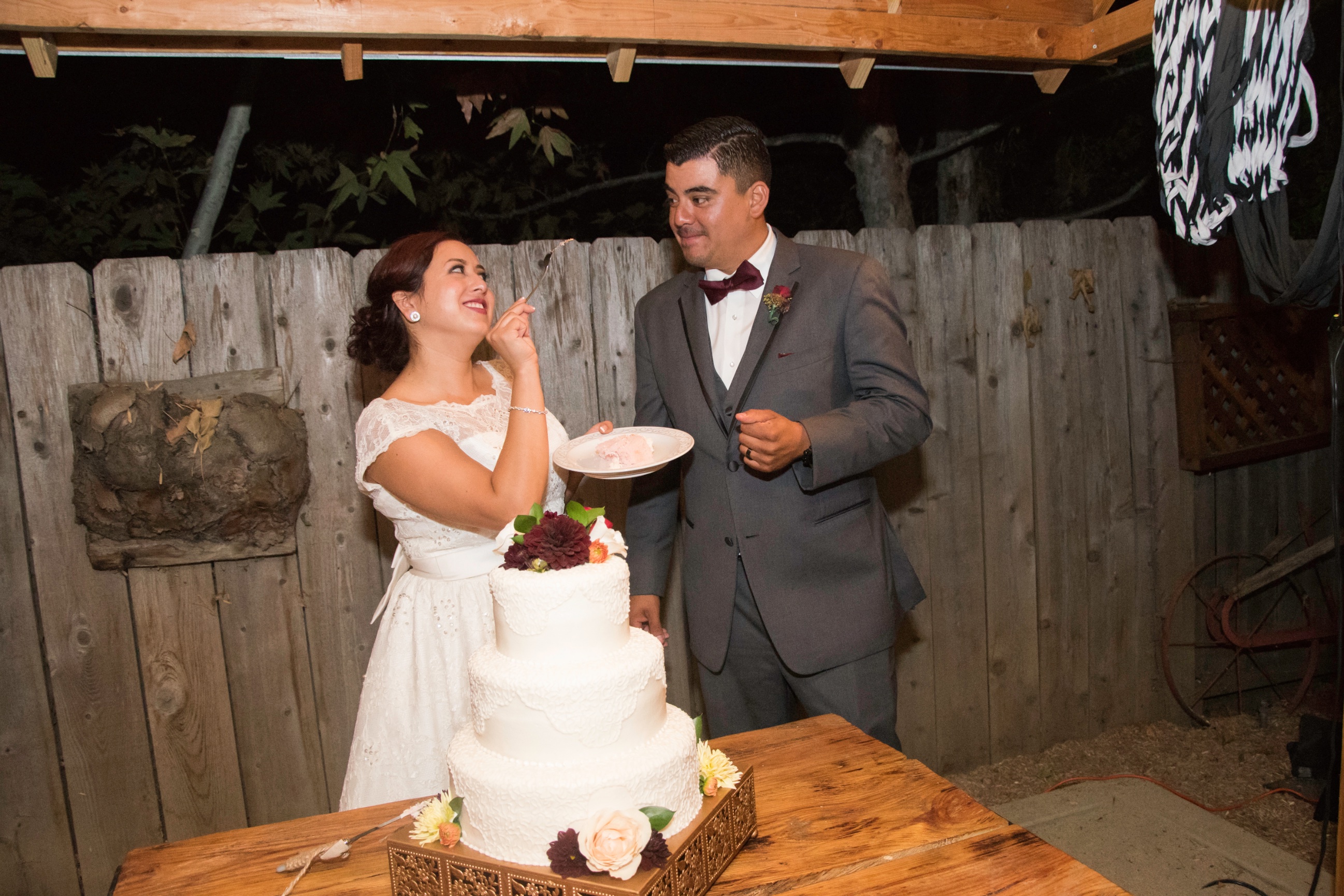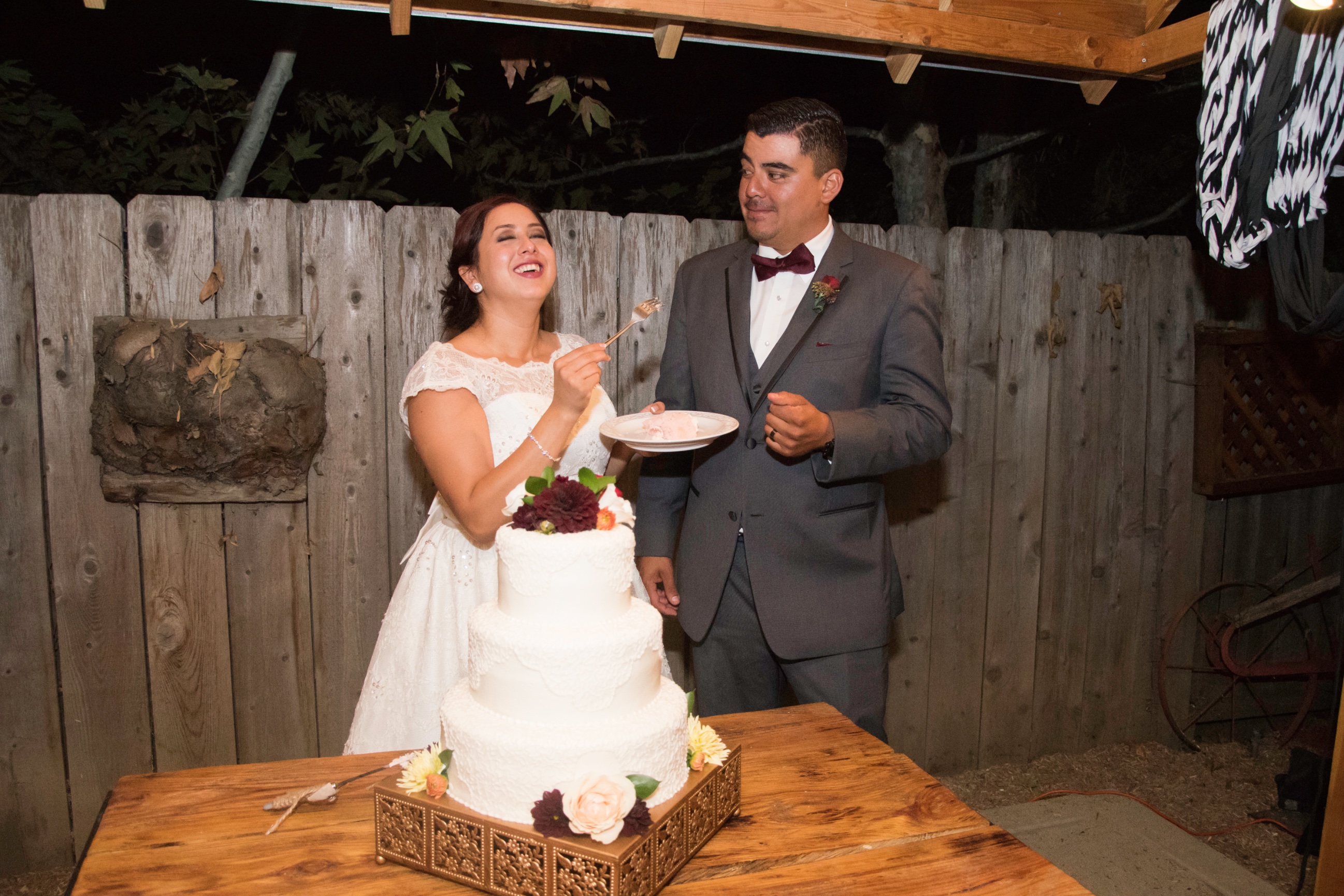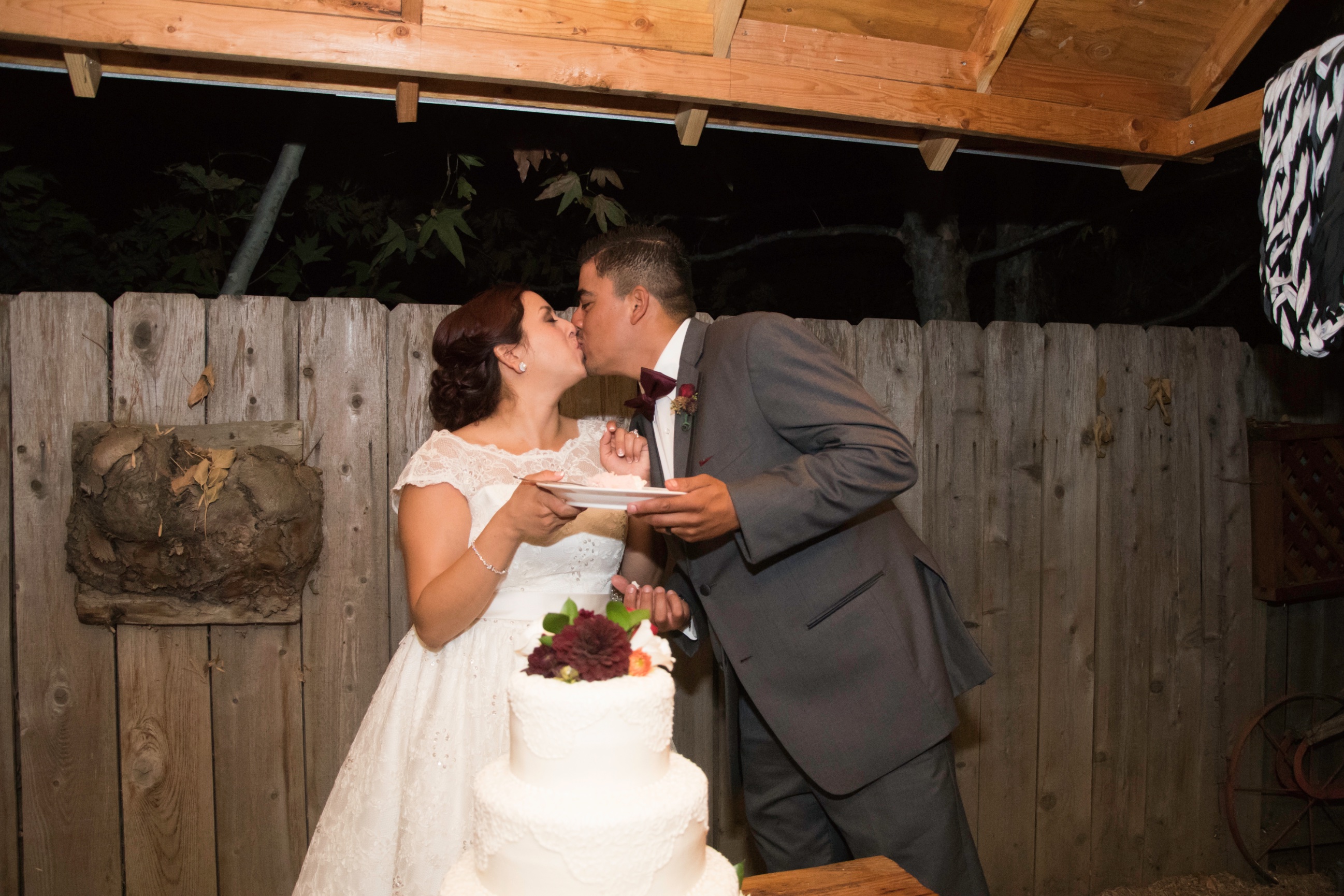 A few days later, the couple ran off to honeymoon in Costa Rica (that place is on my bucket list)!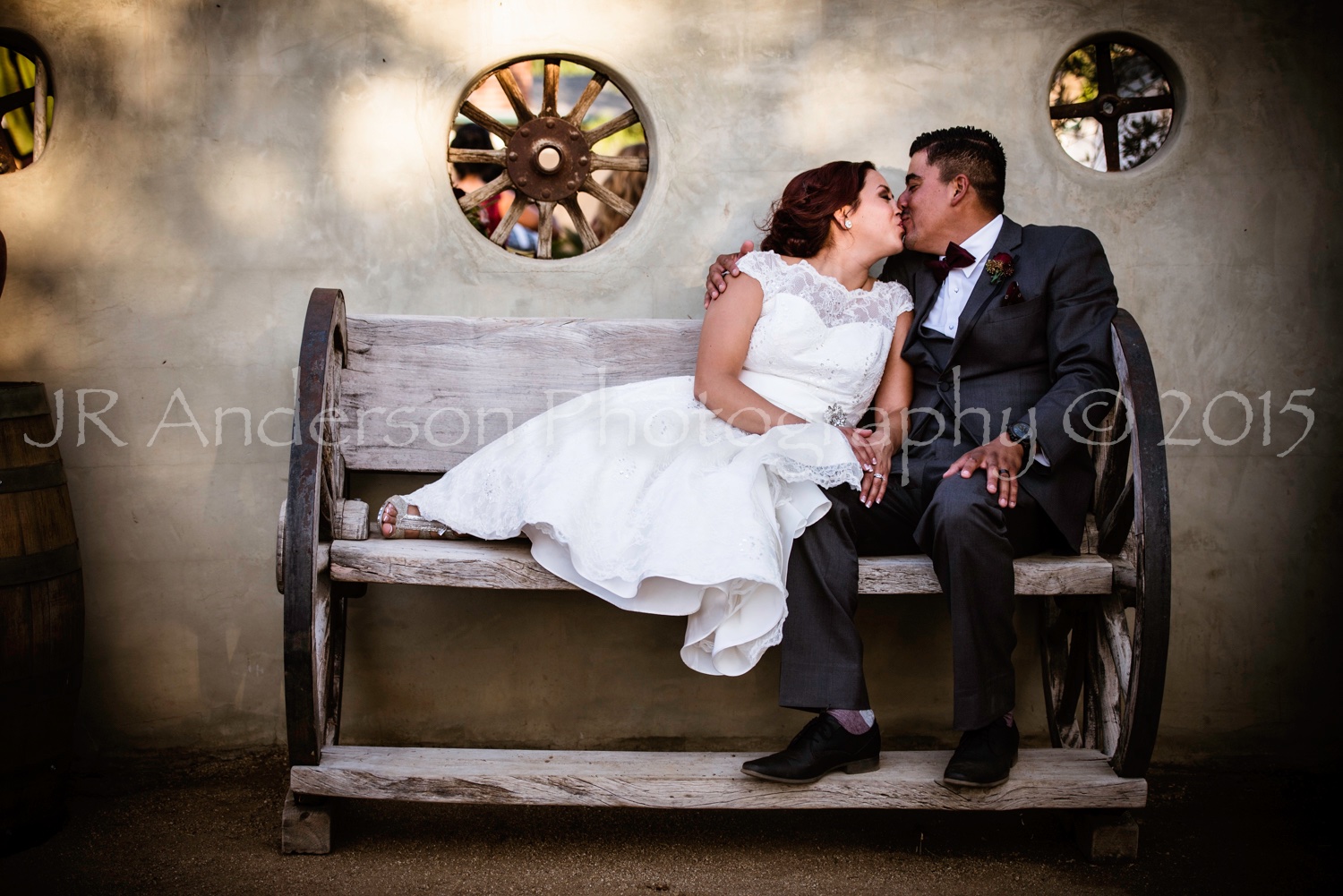 On a separate note, when we got together for the ordering session, one of the items they purchased was a 16x24 metal print (of the image just above). This is not an image that is printed on metalic paper. This is an actual sheet of metal that the image is infused into! My previous couples hadn't considered it, but the piece was stunning! Something to consider...