Beach weddings can be a challenge to shoot because there are so many things that vary.  One of the biggest challeges is the weather. Often its cold and/or windy; hair is blowing all over, vail is crazy, bridesmaids are holding their dresses and hair down, audience members all have their hand up to sheild their eyes from the bright sun, or even fanning themselves because it can get hot too - you get the idea. These will produce images that don't reflect what you had in mind when you first planned that amazing beach wedding you had imagined, probably since childhood. Another challenge is the lighting. There is glare off the water and sand and can easily wash out your photos if you don't have it ligthed properly.  But all that being said, this beach wedding at Mandalay Bay Beach Resort in Oxnard, CA could not have been more perfect!  I mean amazingly perfect!  No wind, 75F temp, and late enough in the day where special lighting wasn't needed to counter balance the glare.  This coupled with of course, the perfect couple! They decided on an first look that was so amazing.  I reflect back often on my own wedding where I was given the choice of first look, and I always thought I want him to see me for the first time as I walk down the aisle.  But had I gotten married here...I might have reconsidered.  The grounds are so breathtaking and serene that it makes a moment like the first look that much more meaningful and intense.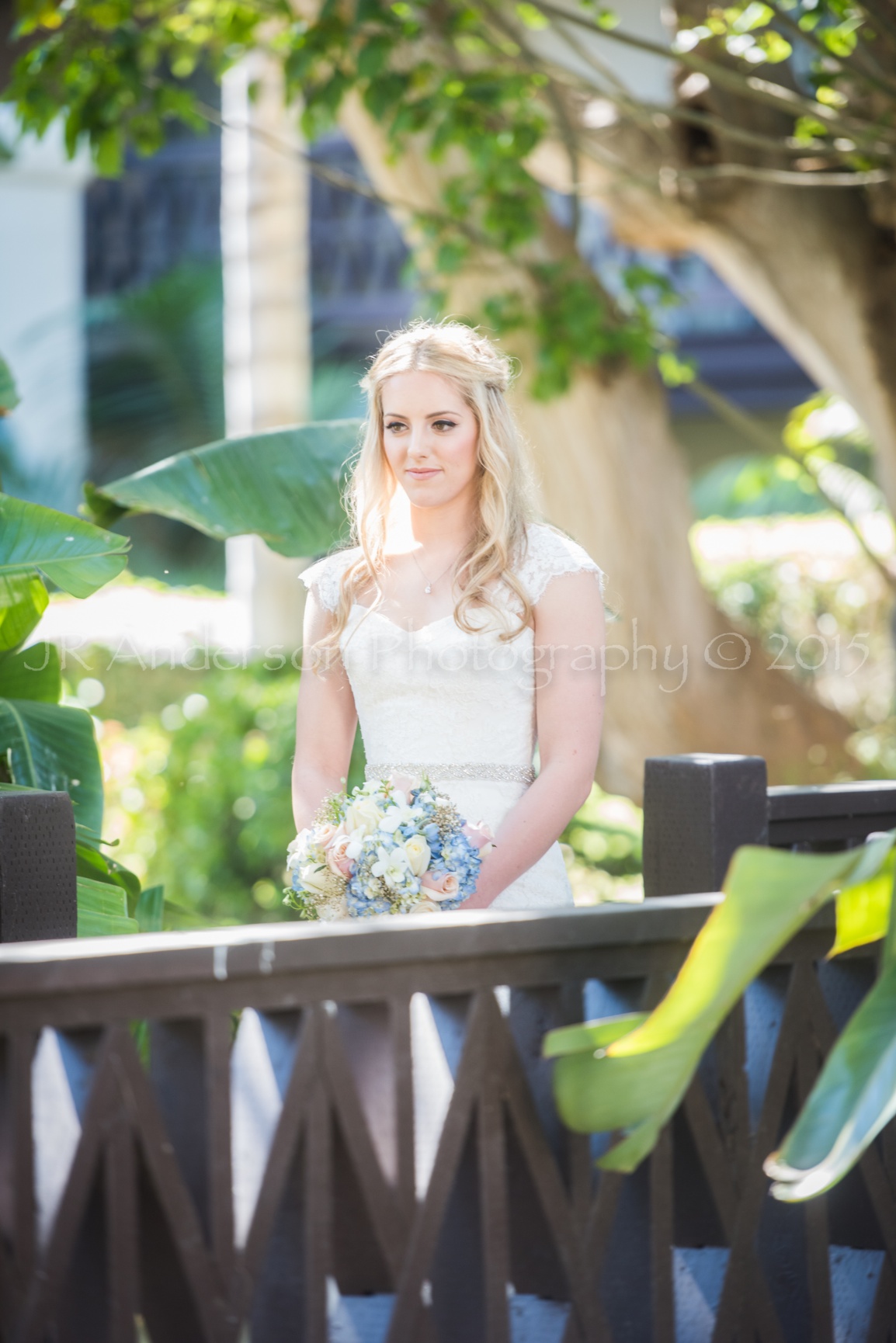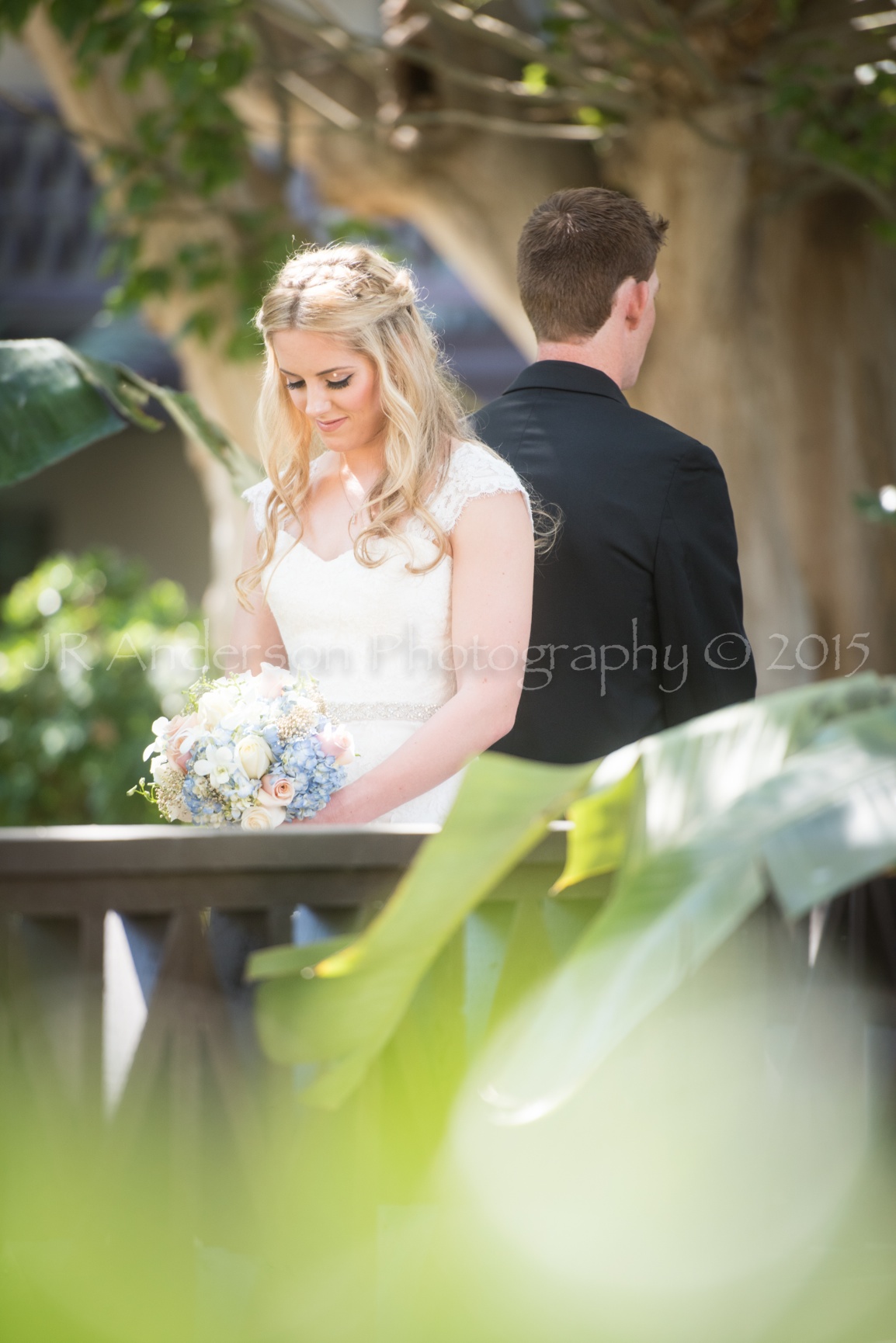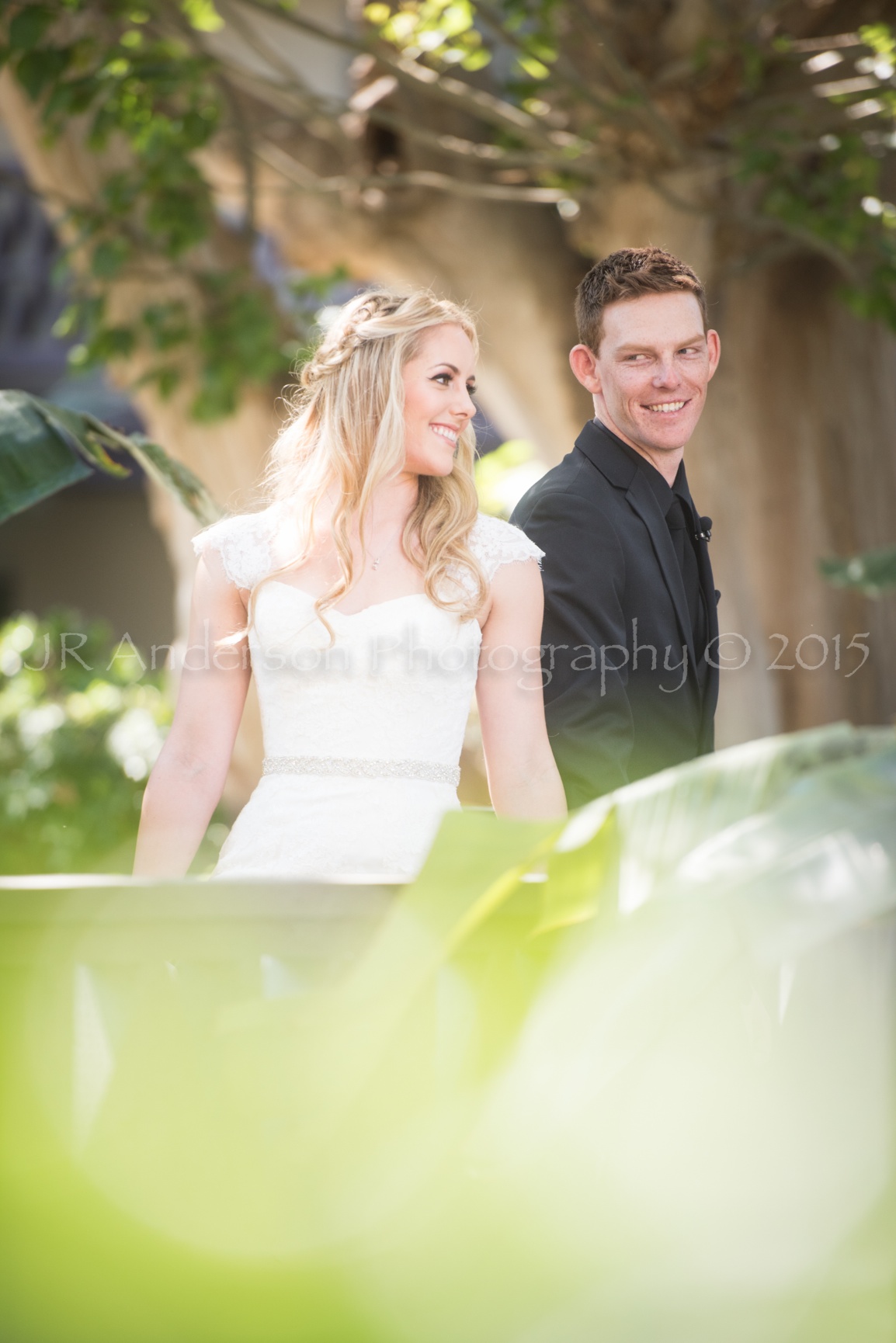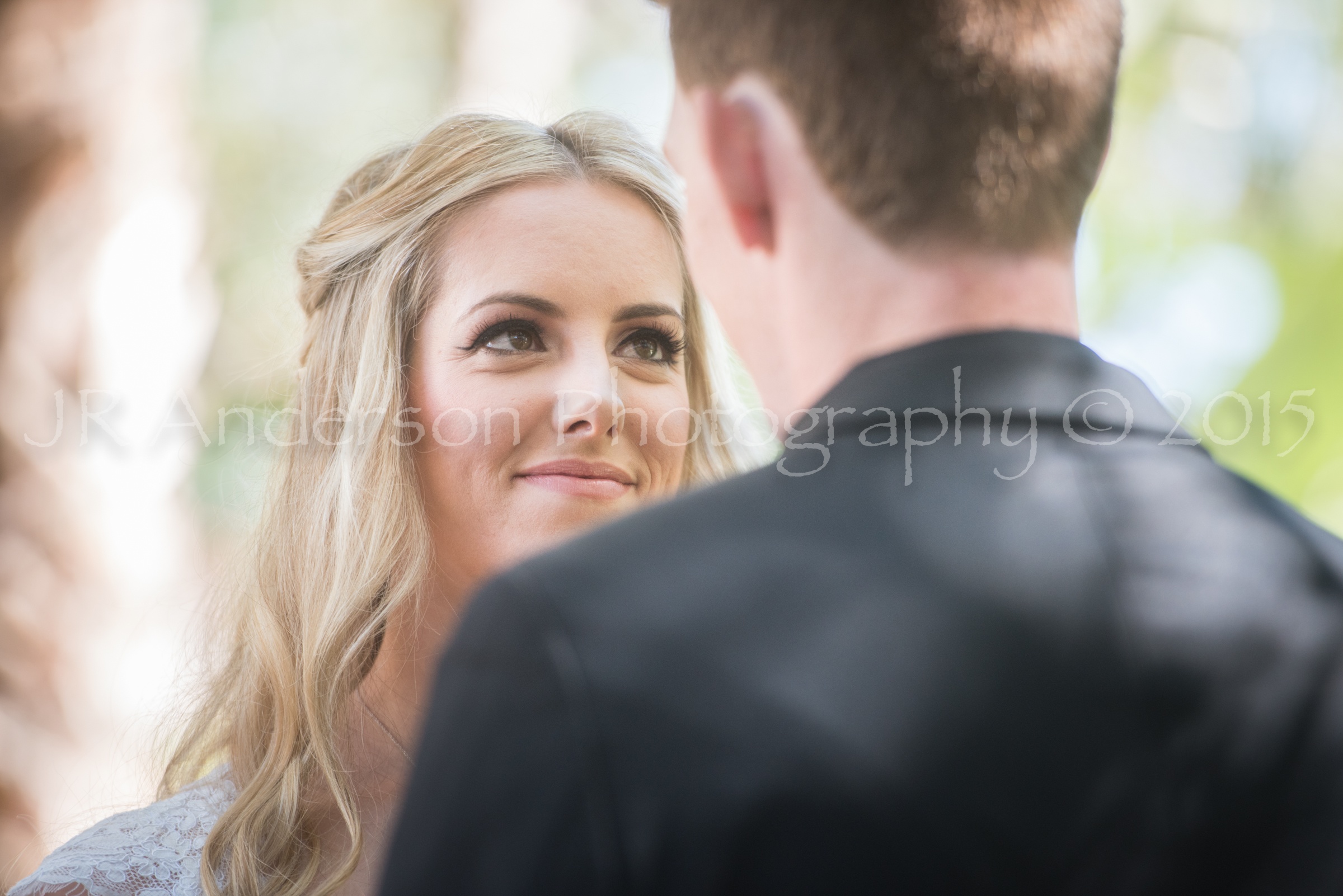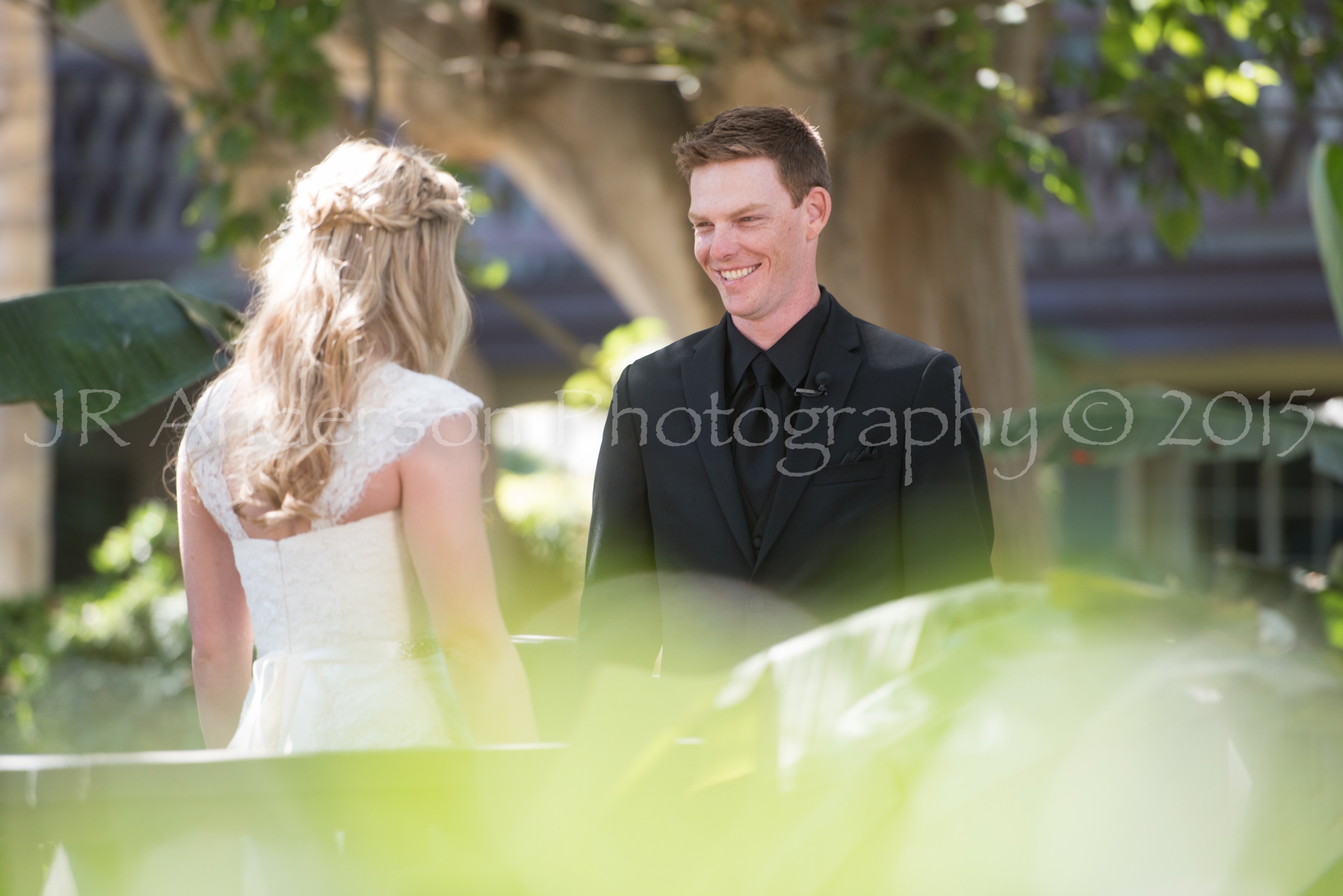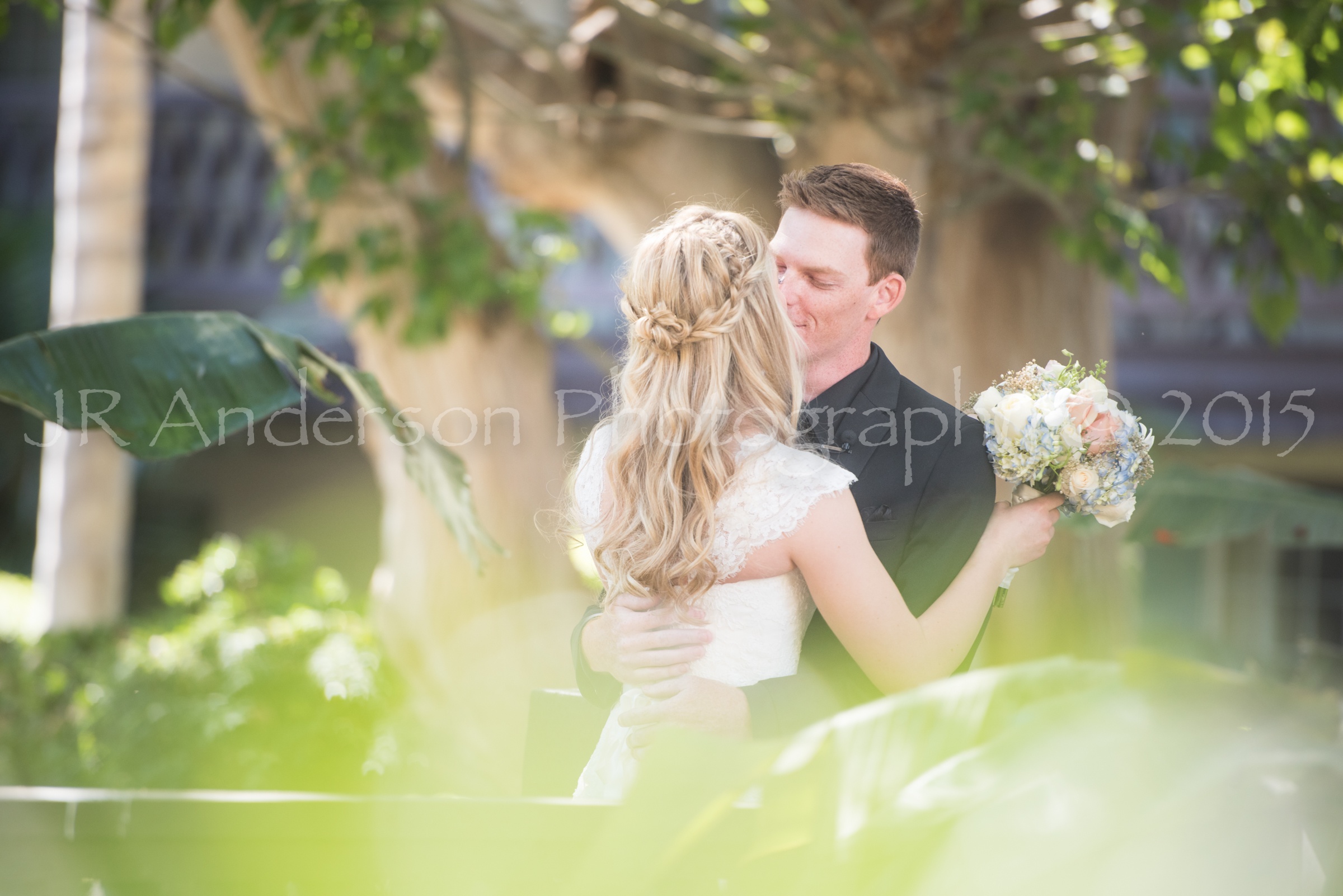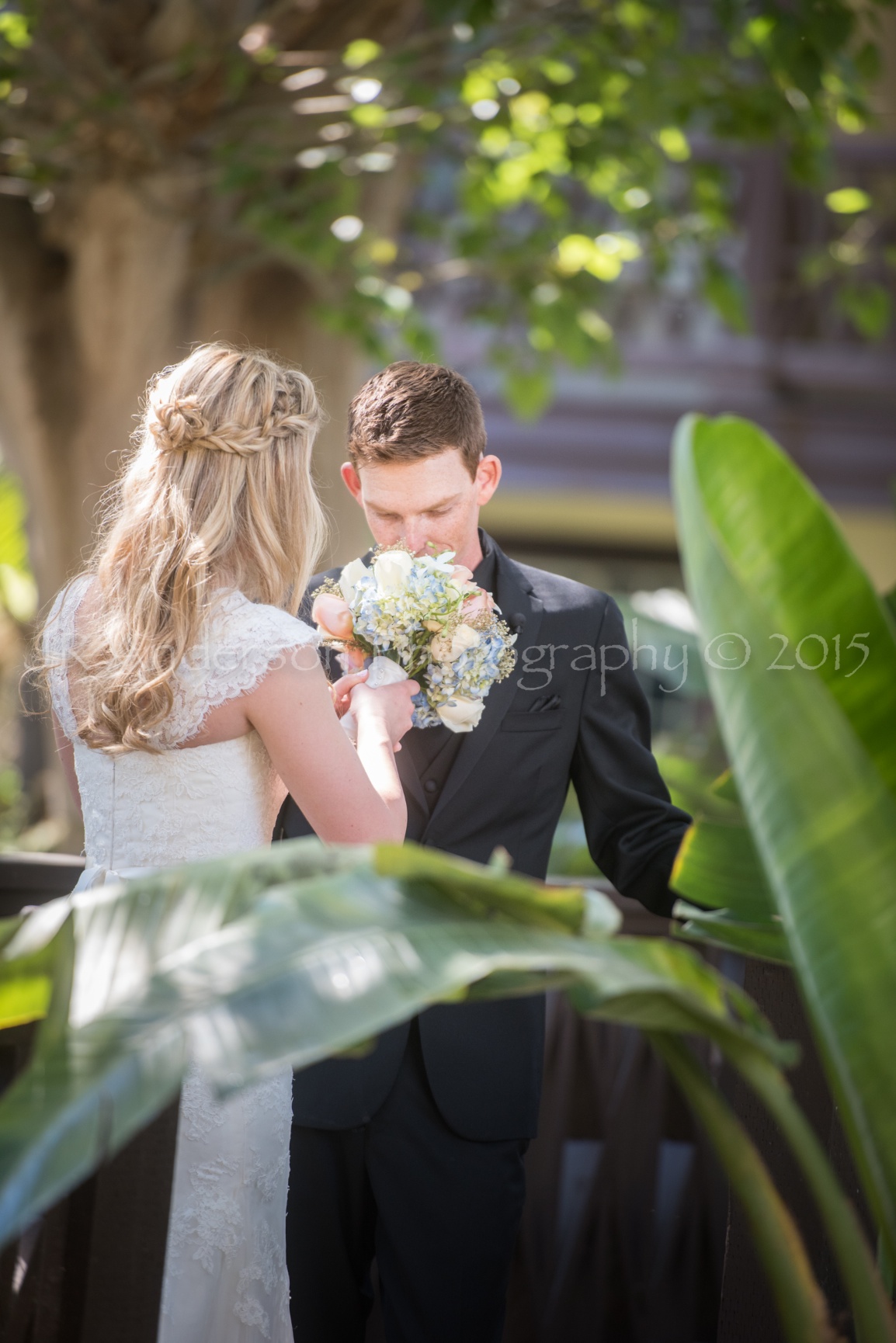 The bride and groom got ready at opposite sides of the Mandalay Beach Resort.  The guys were having a lot of fun.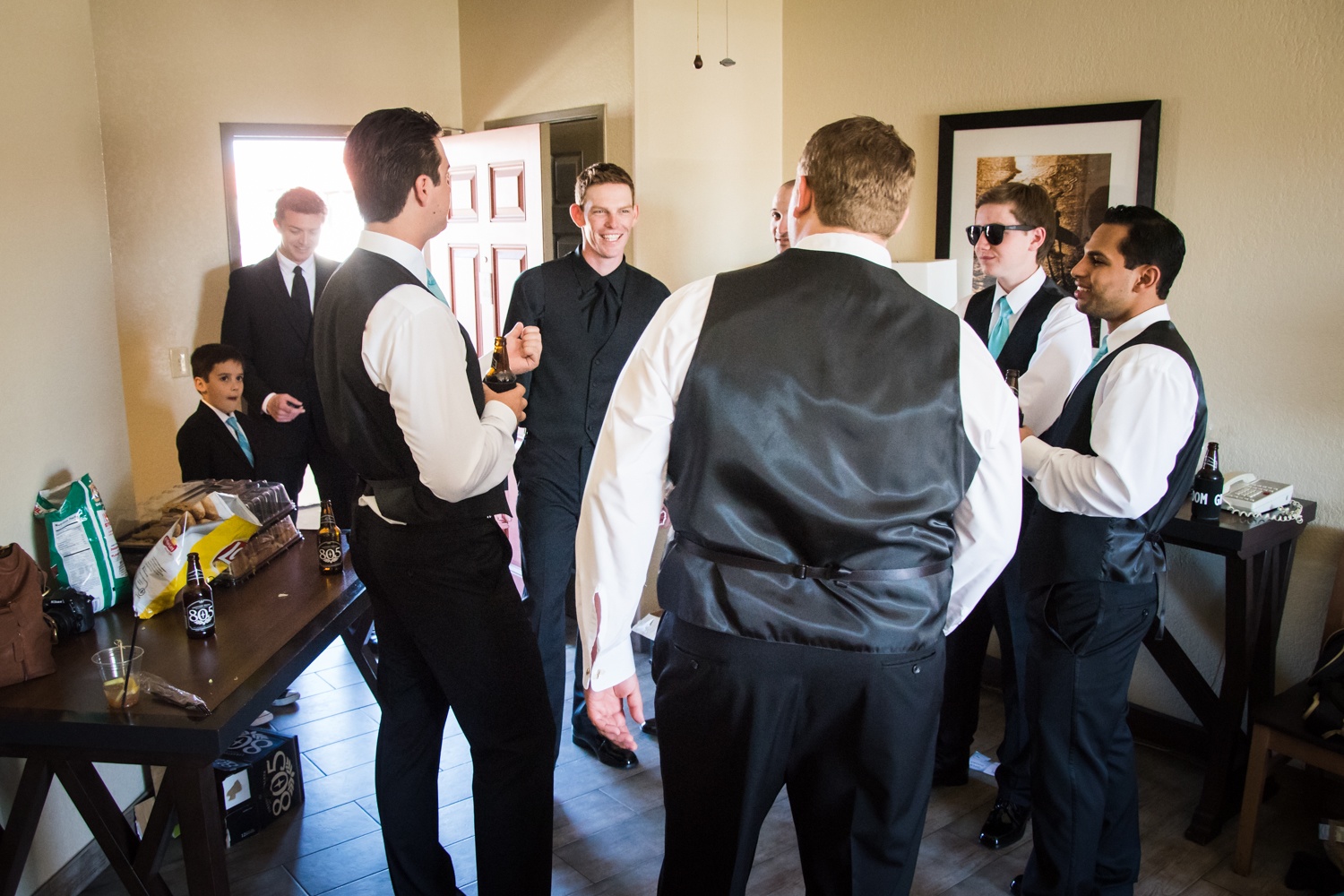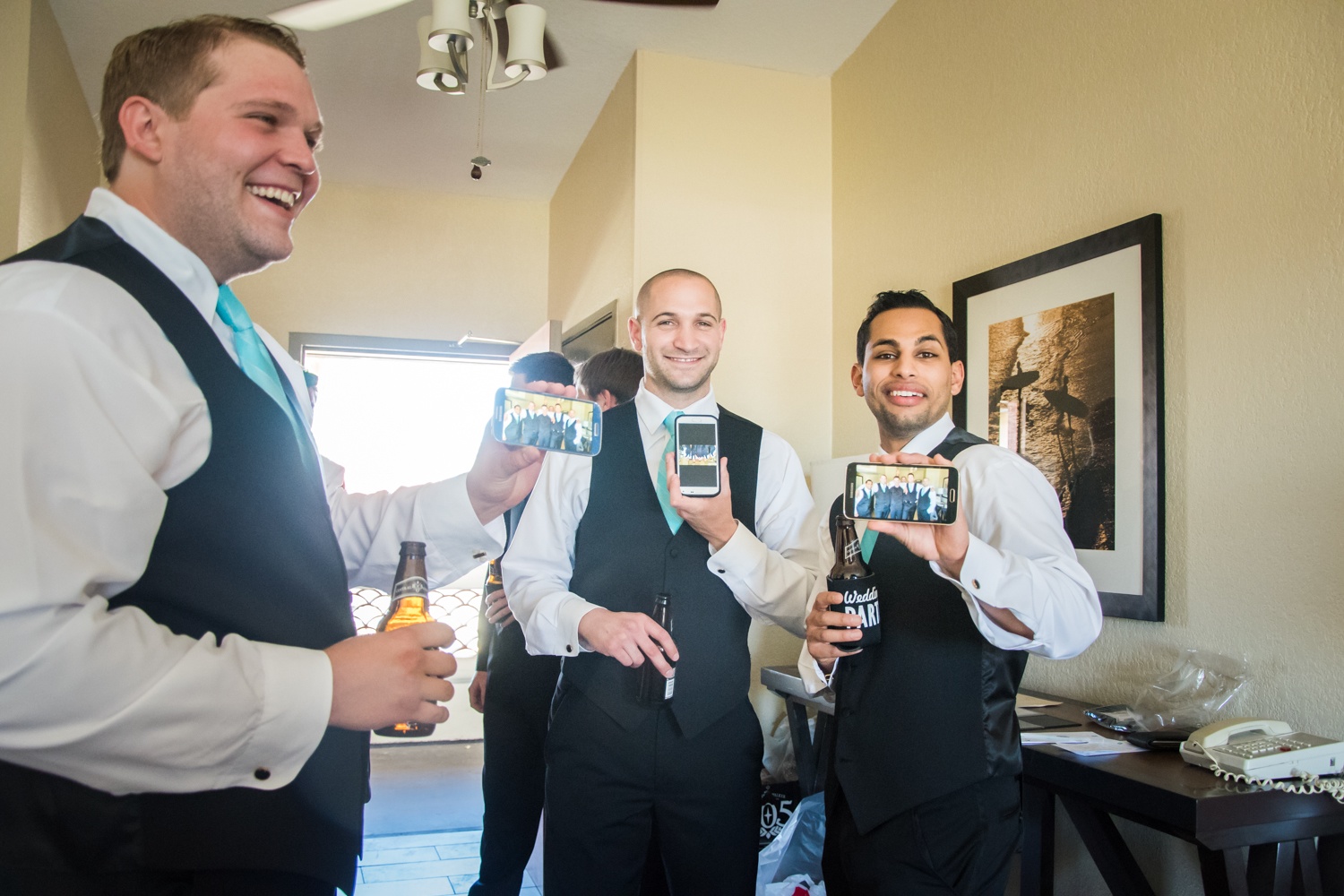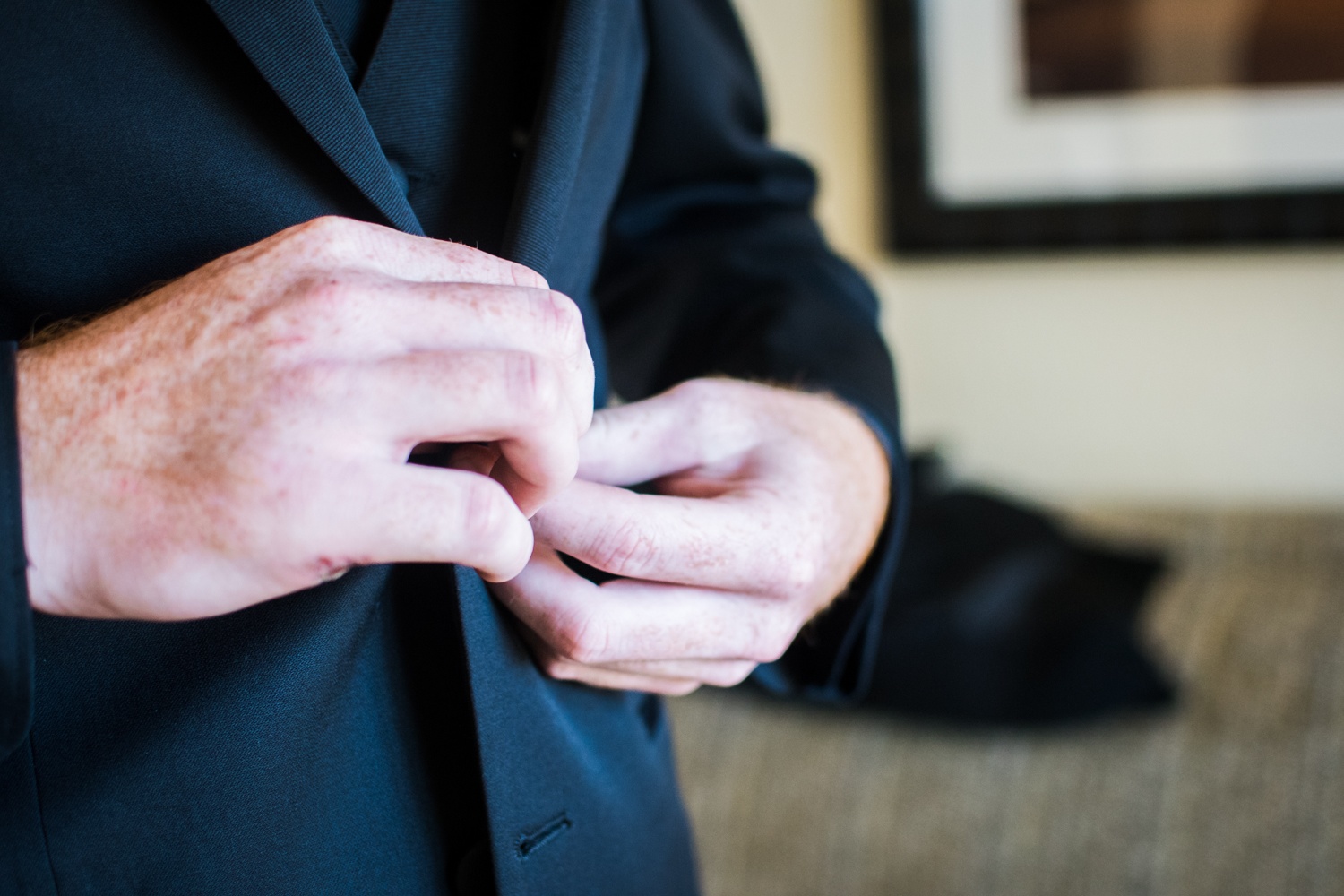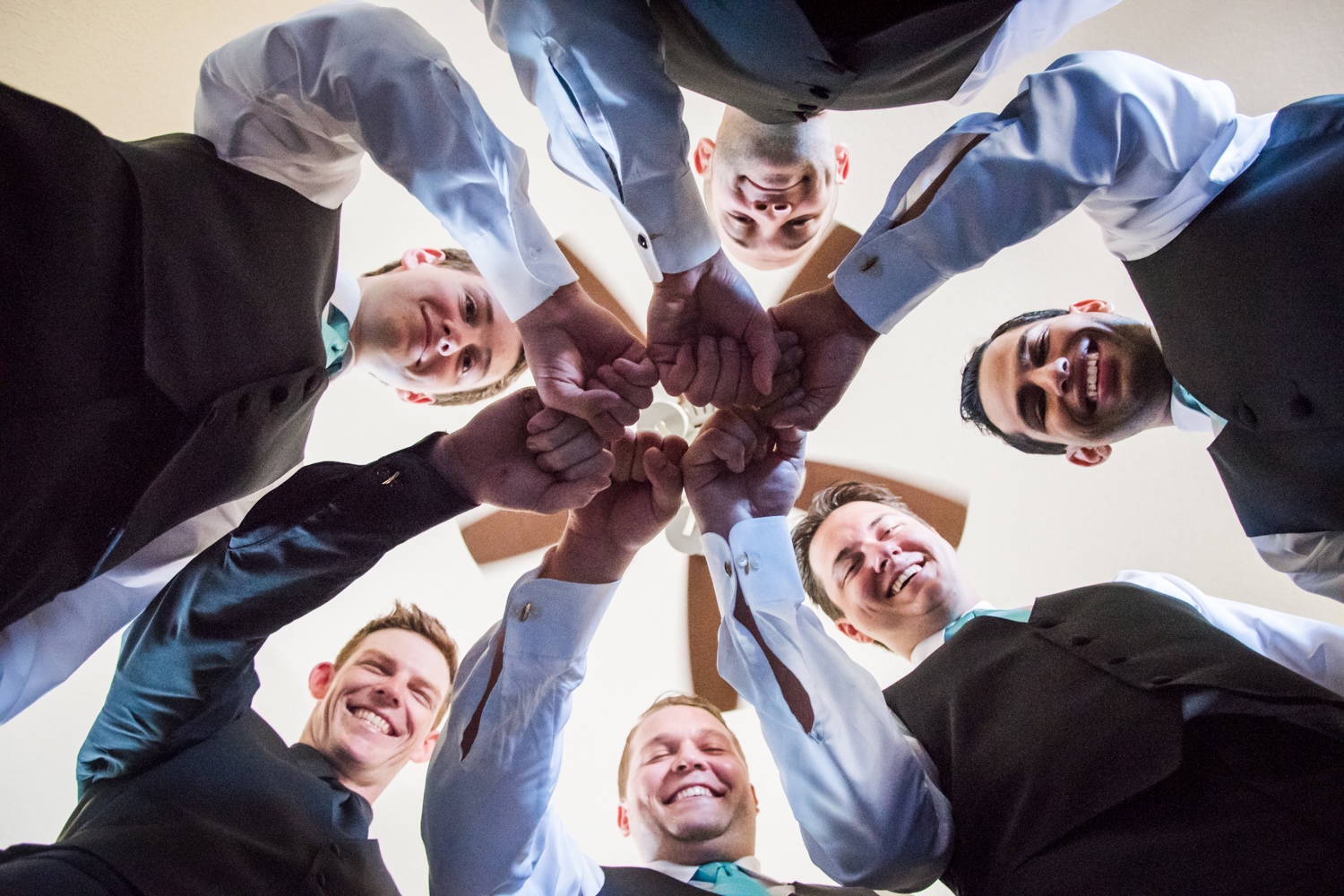 The ceremony (as I mentioned) was perfect!!!! PERFECT!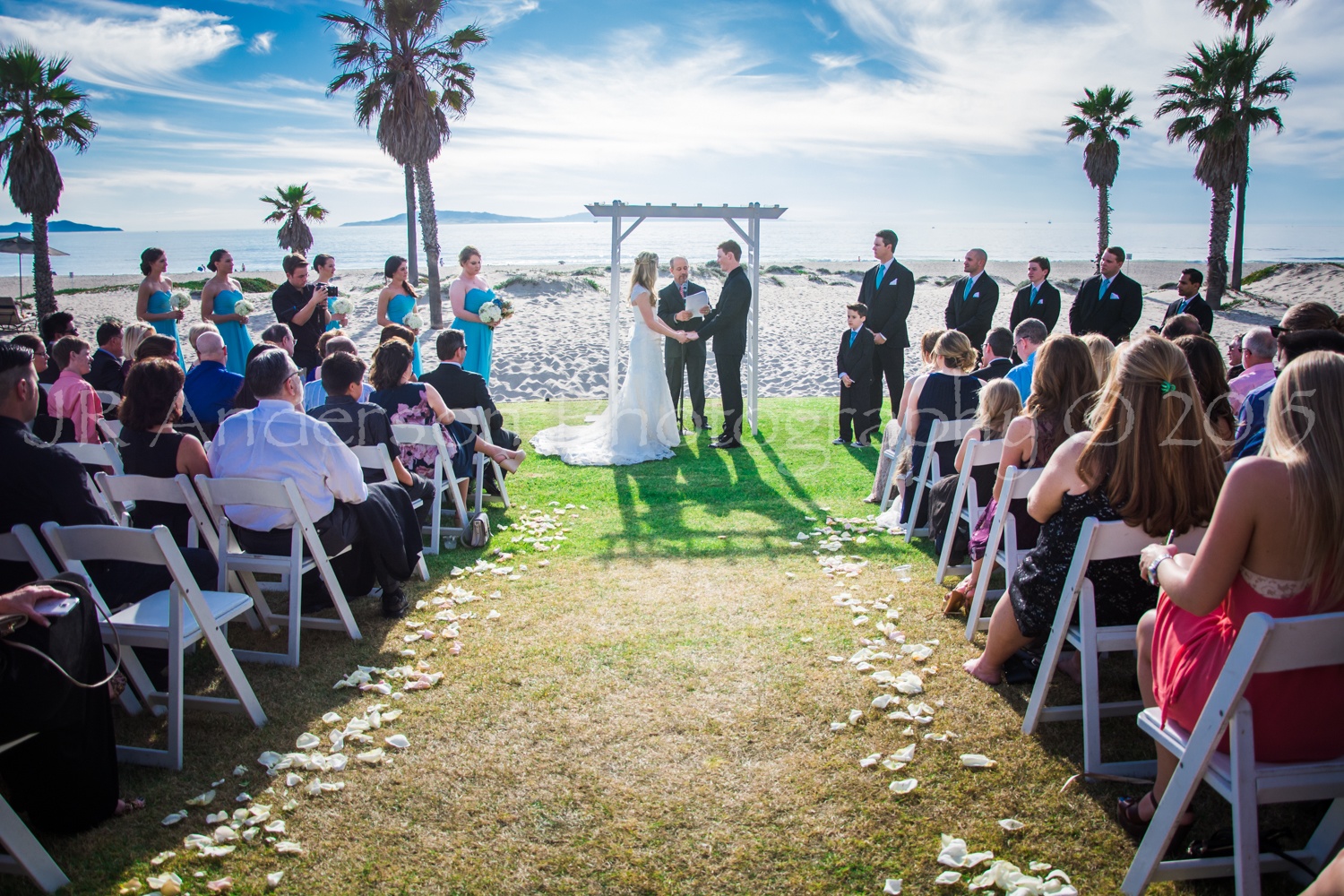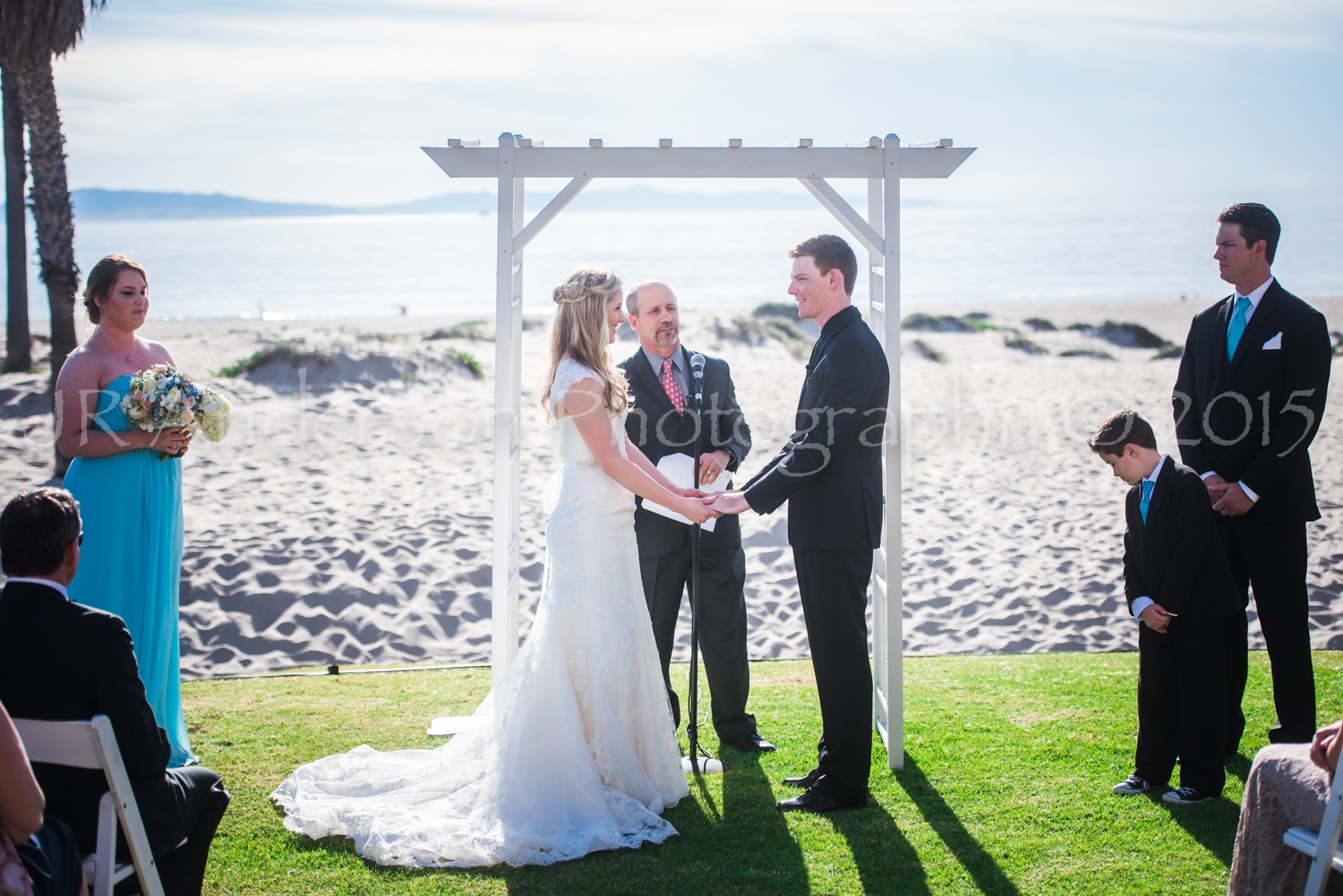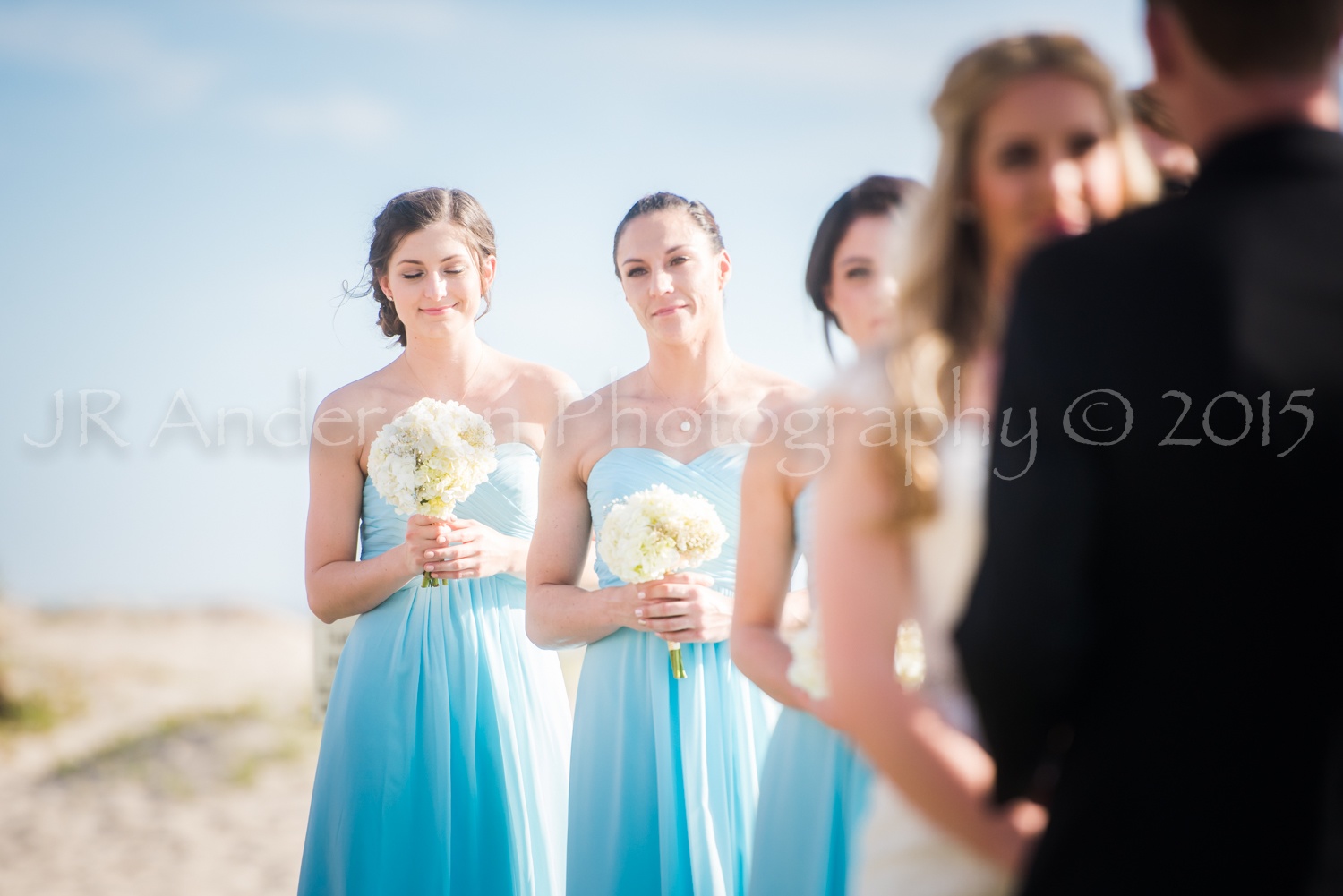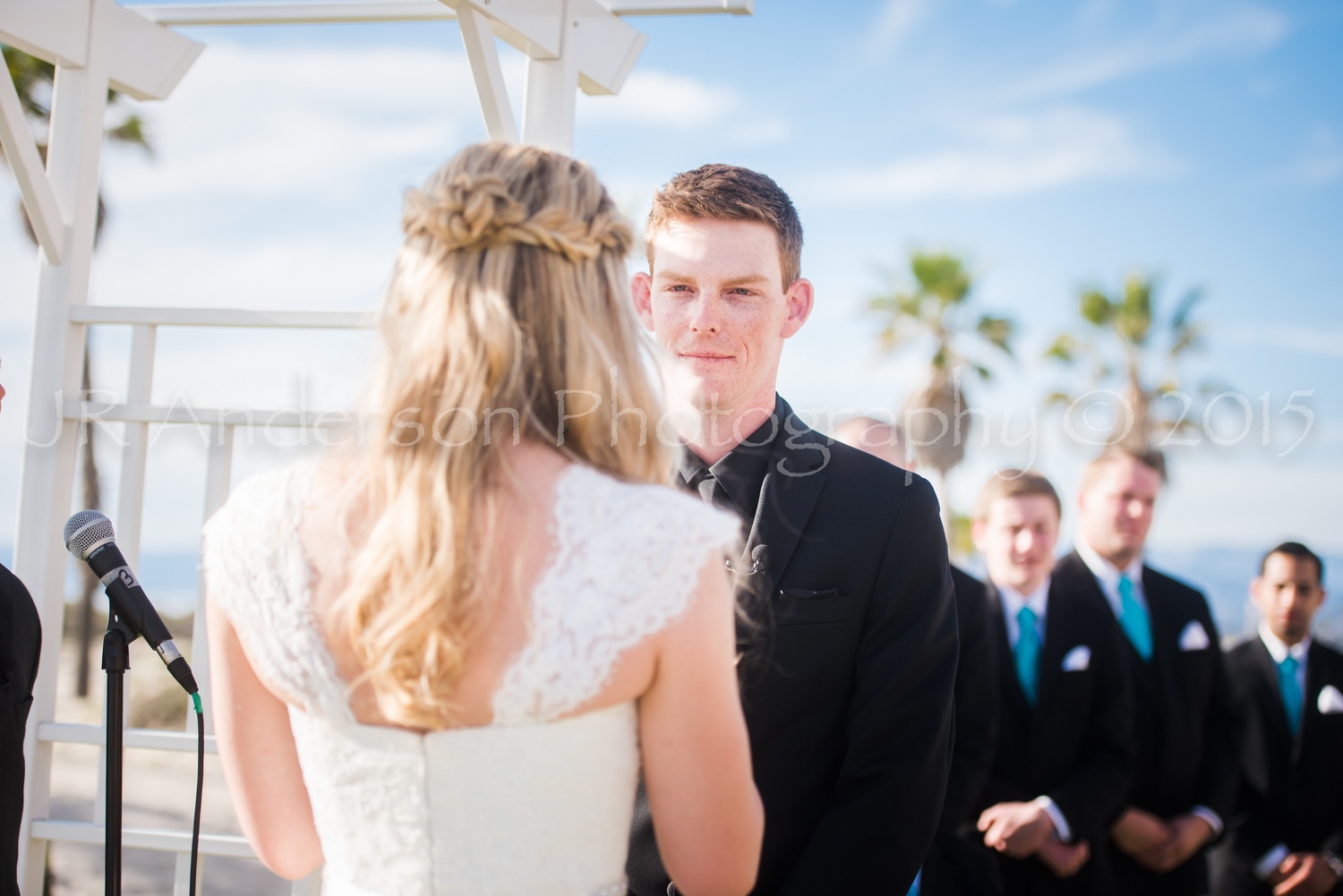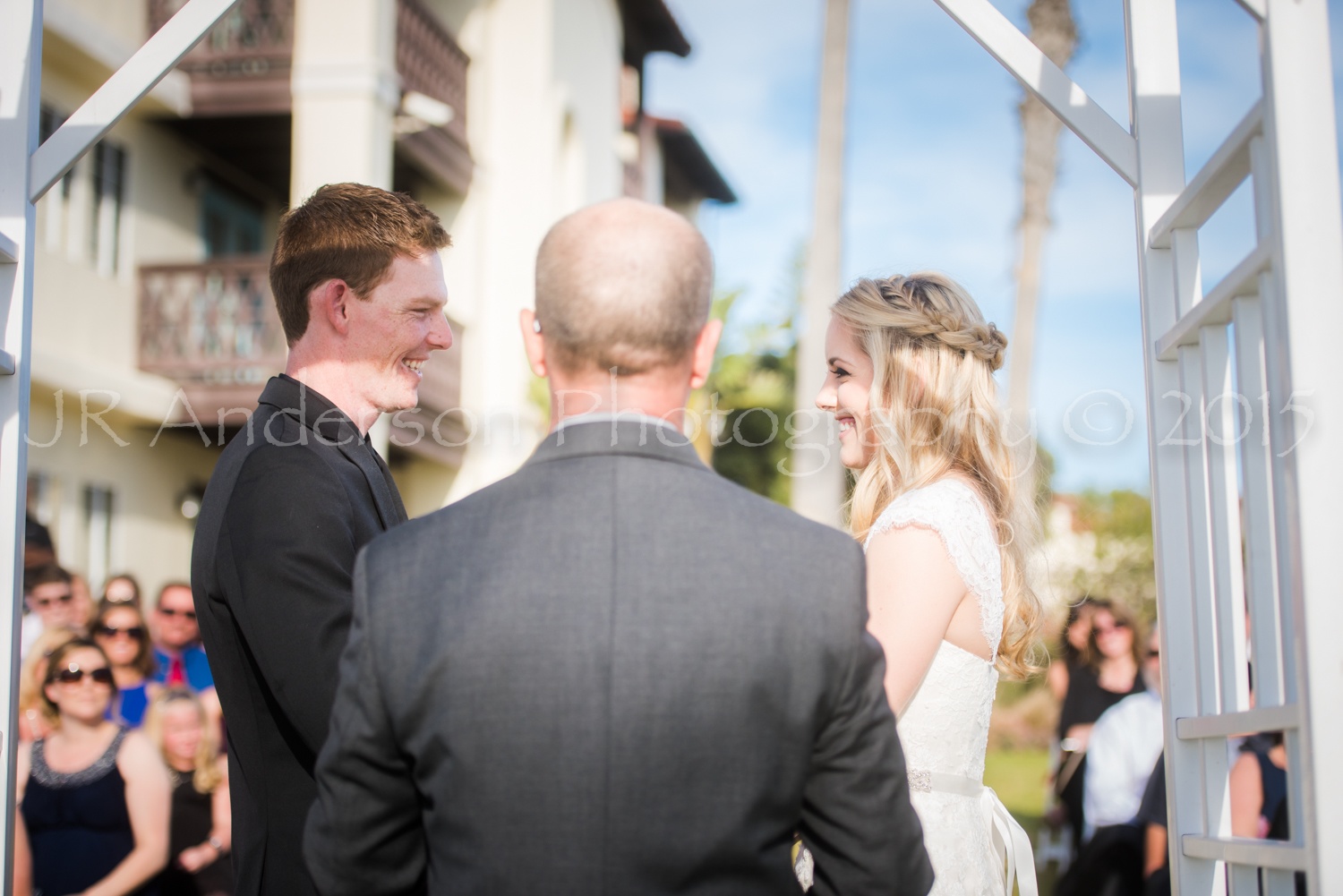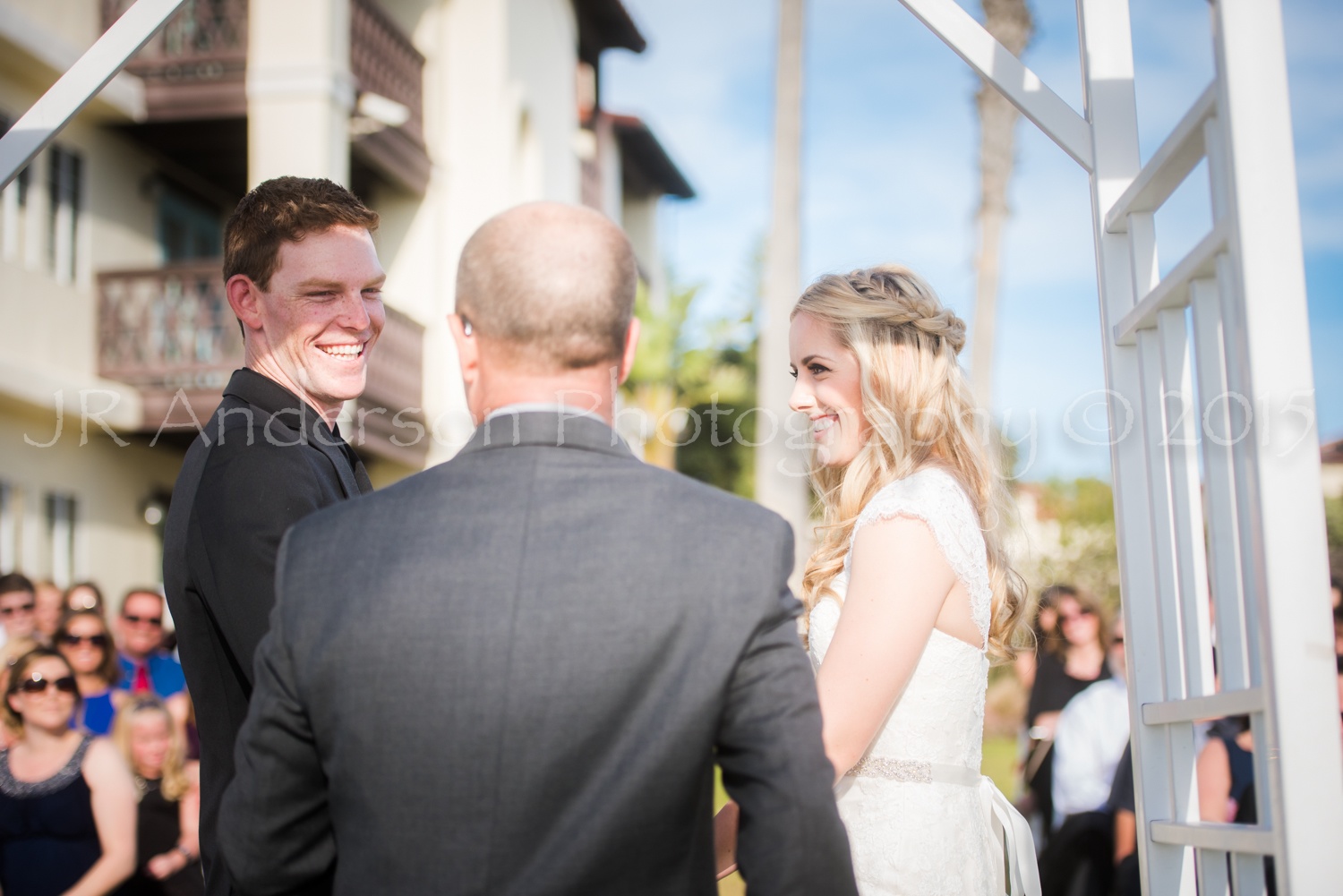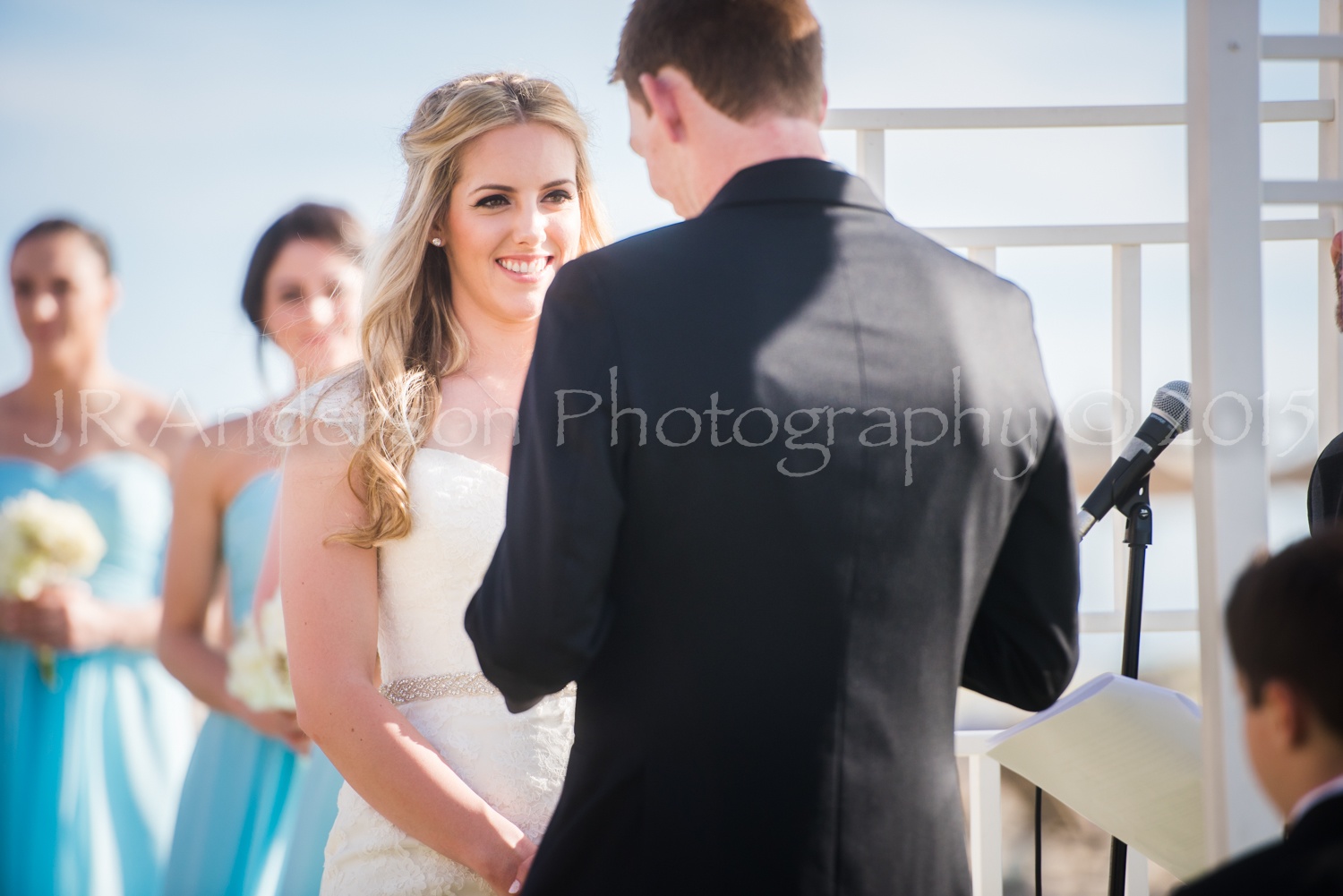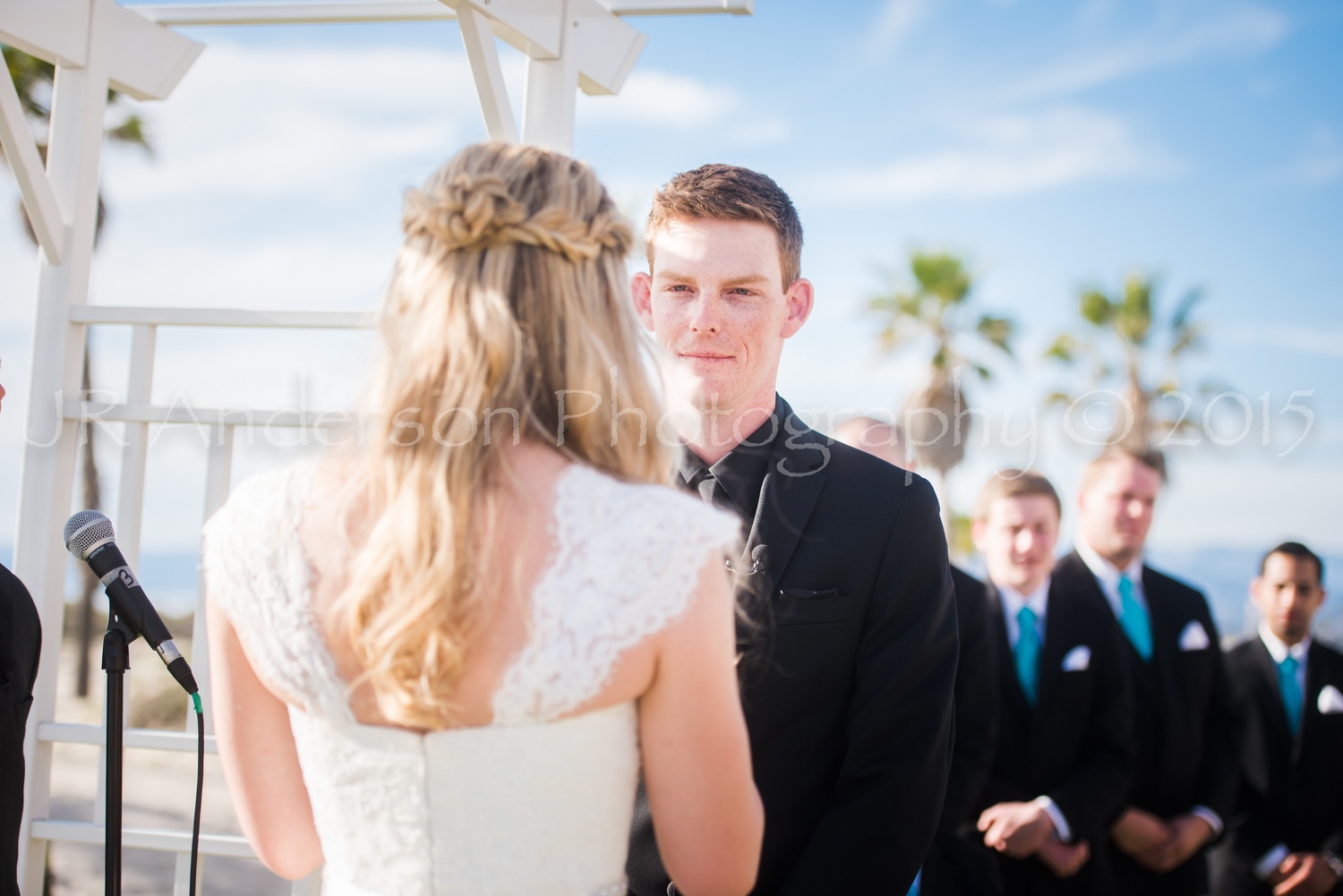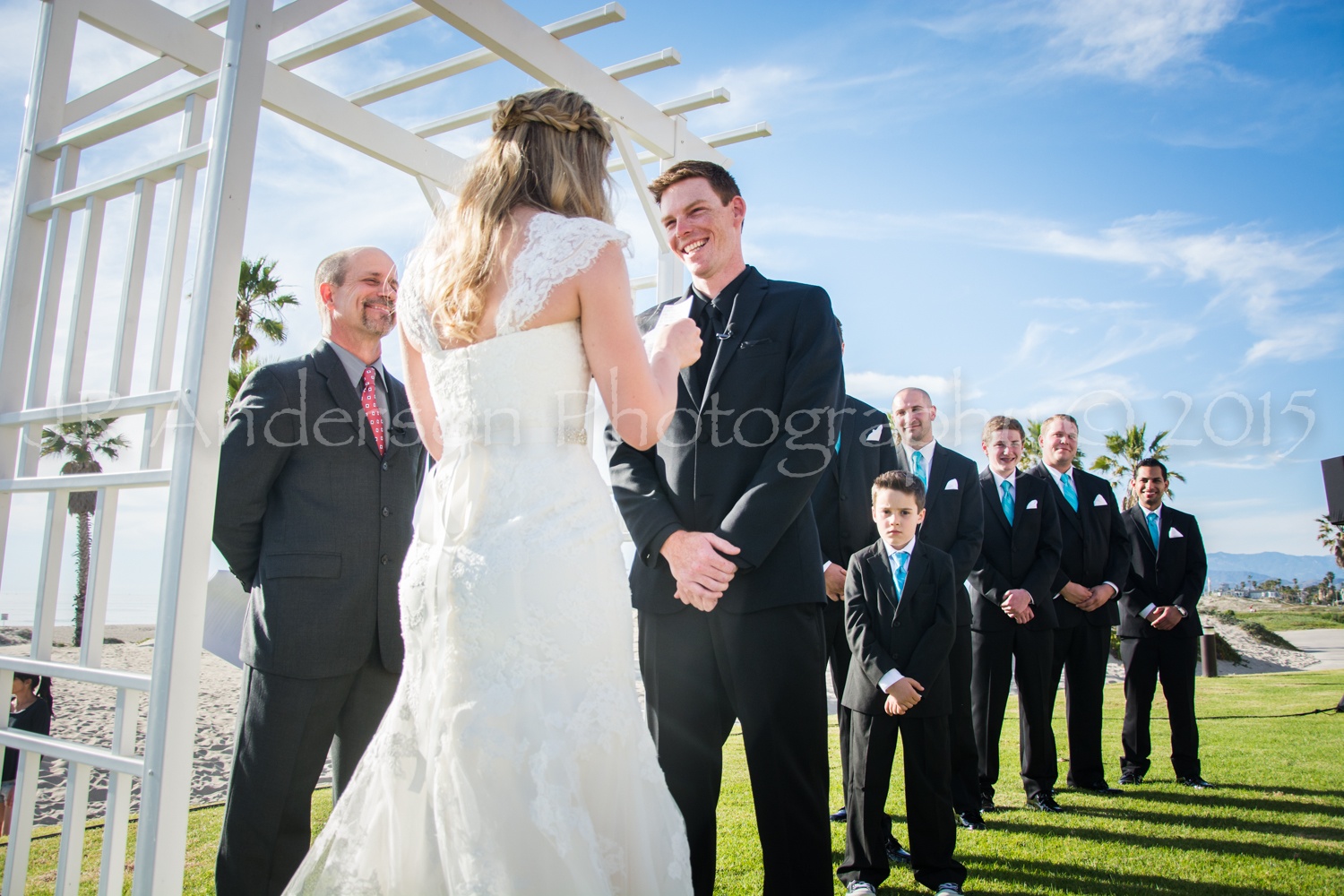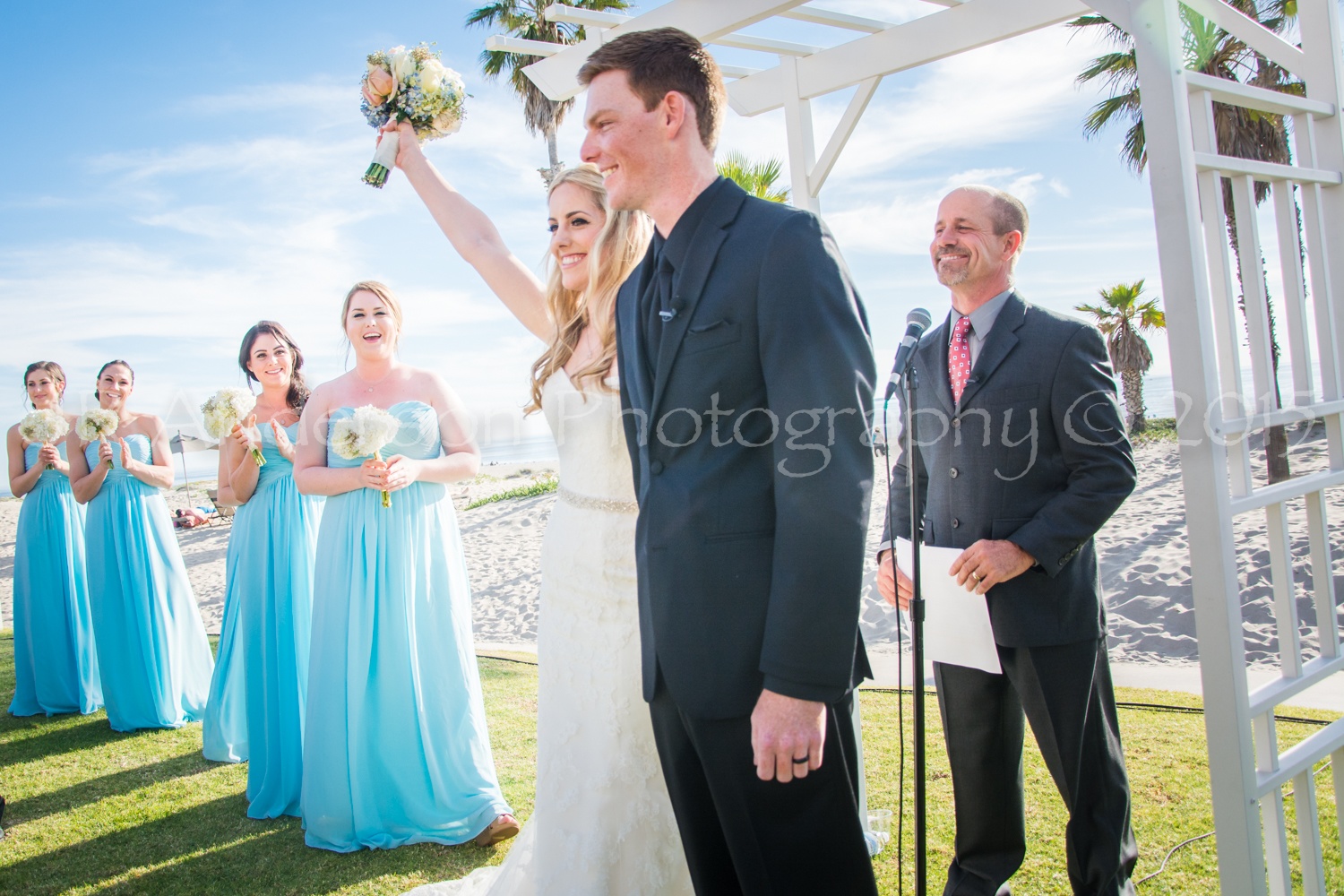 This couple and their wedding party were having a great time during the formal shoot and they are all so photogenic.  These formal pics prove that...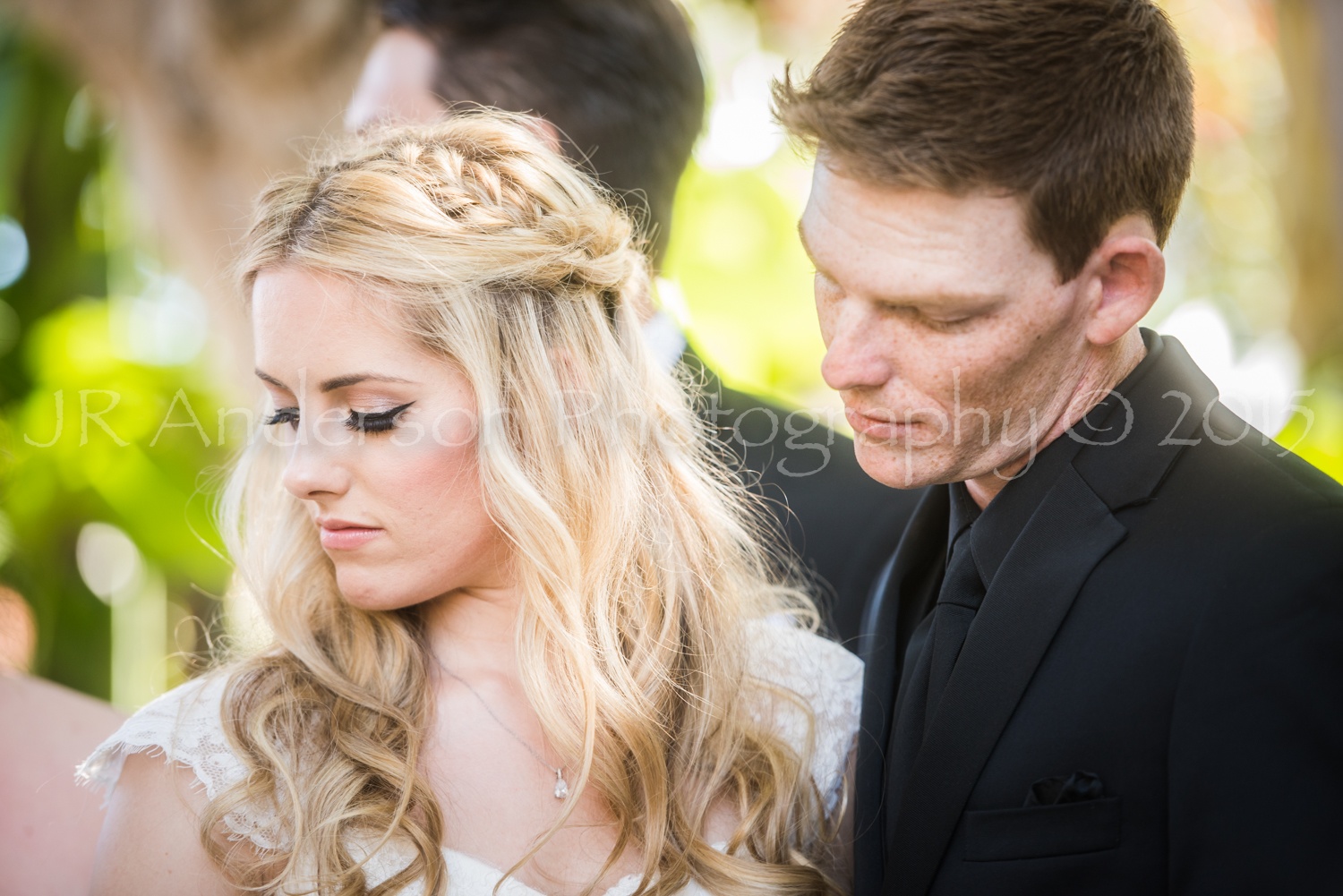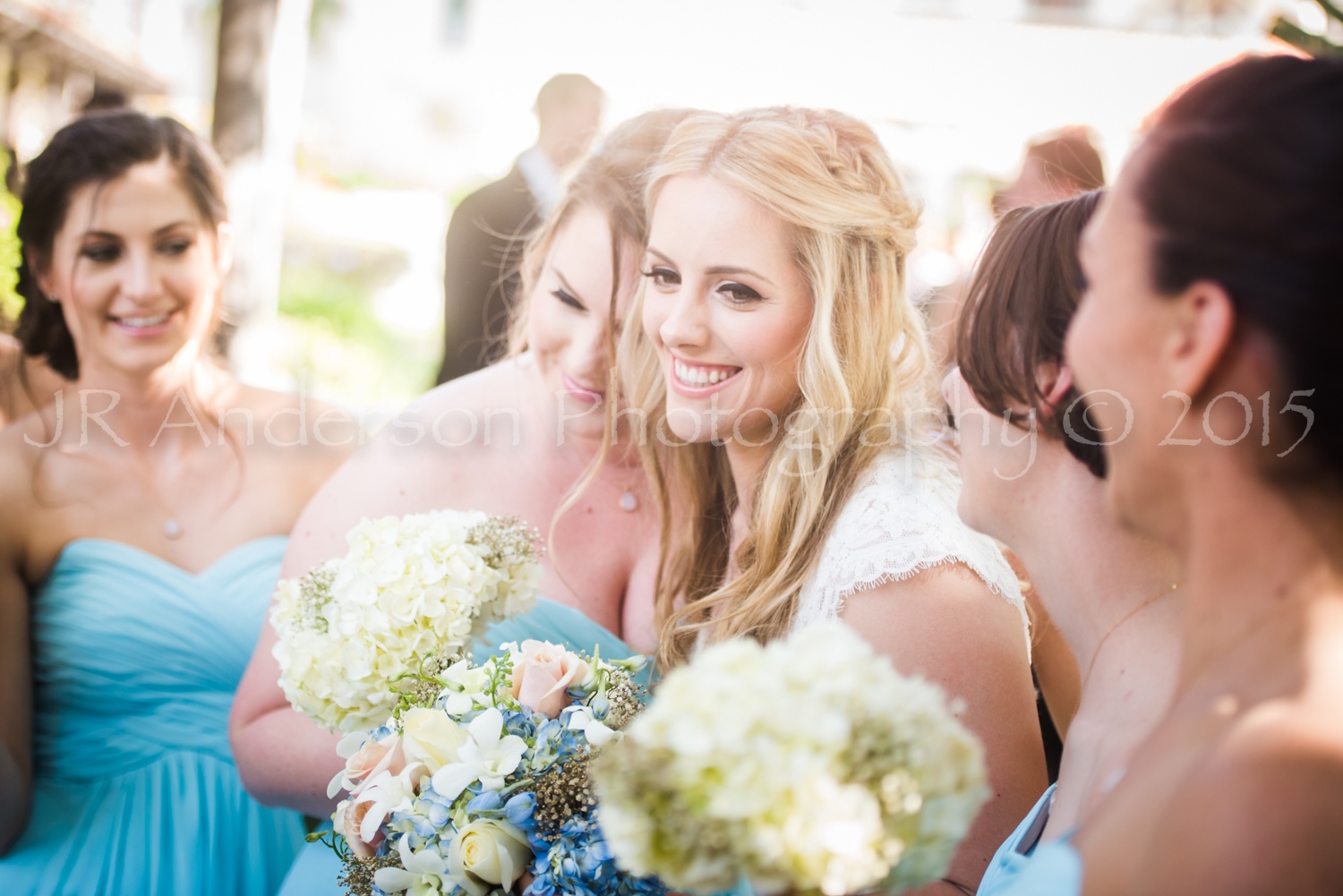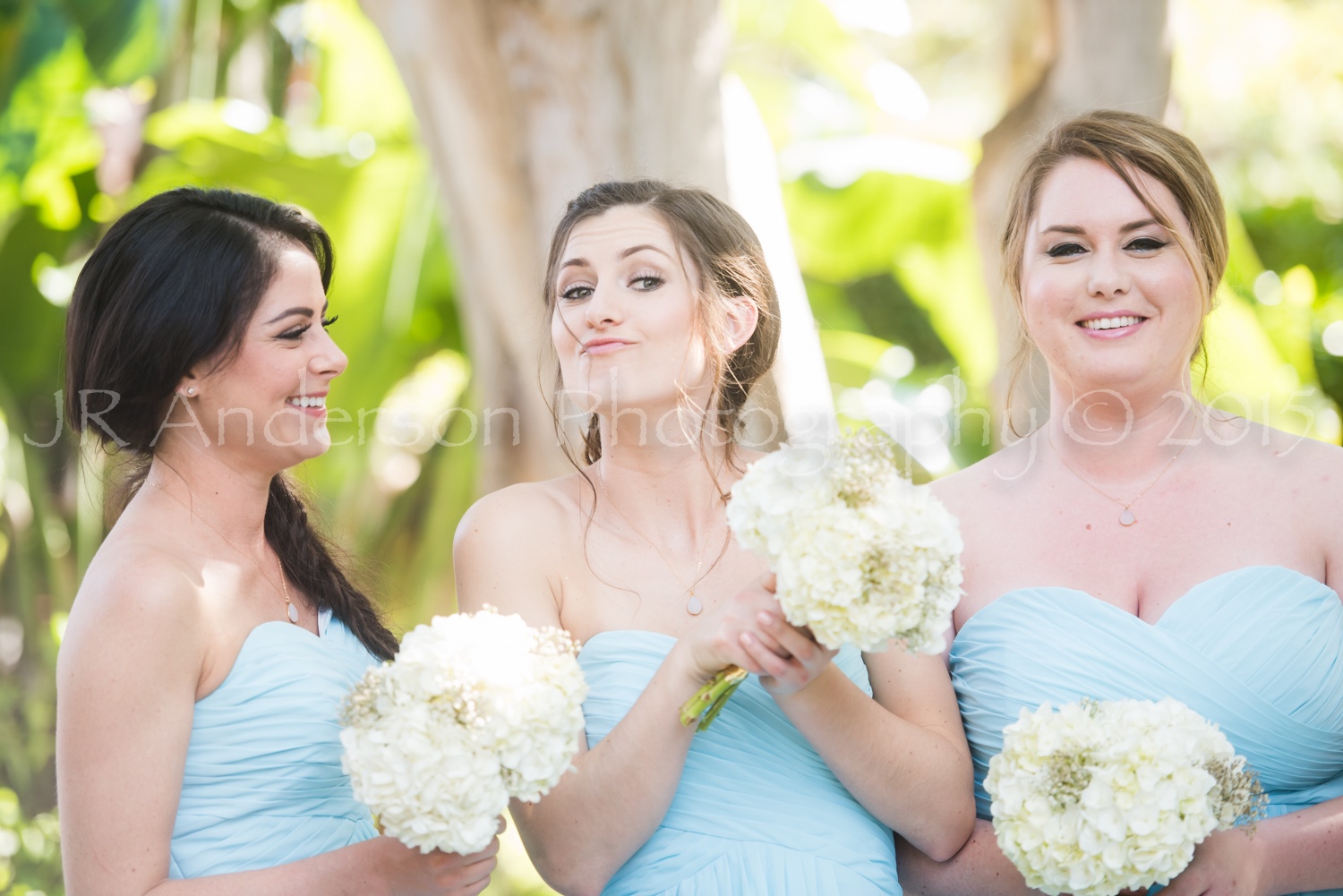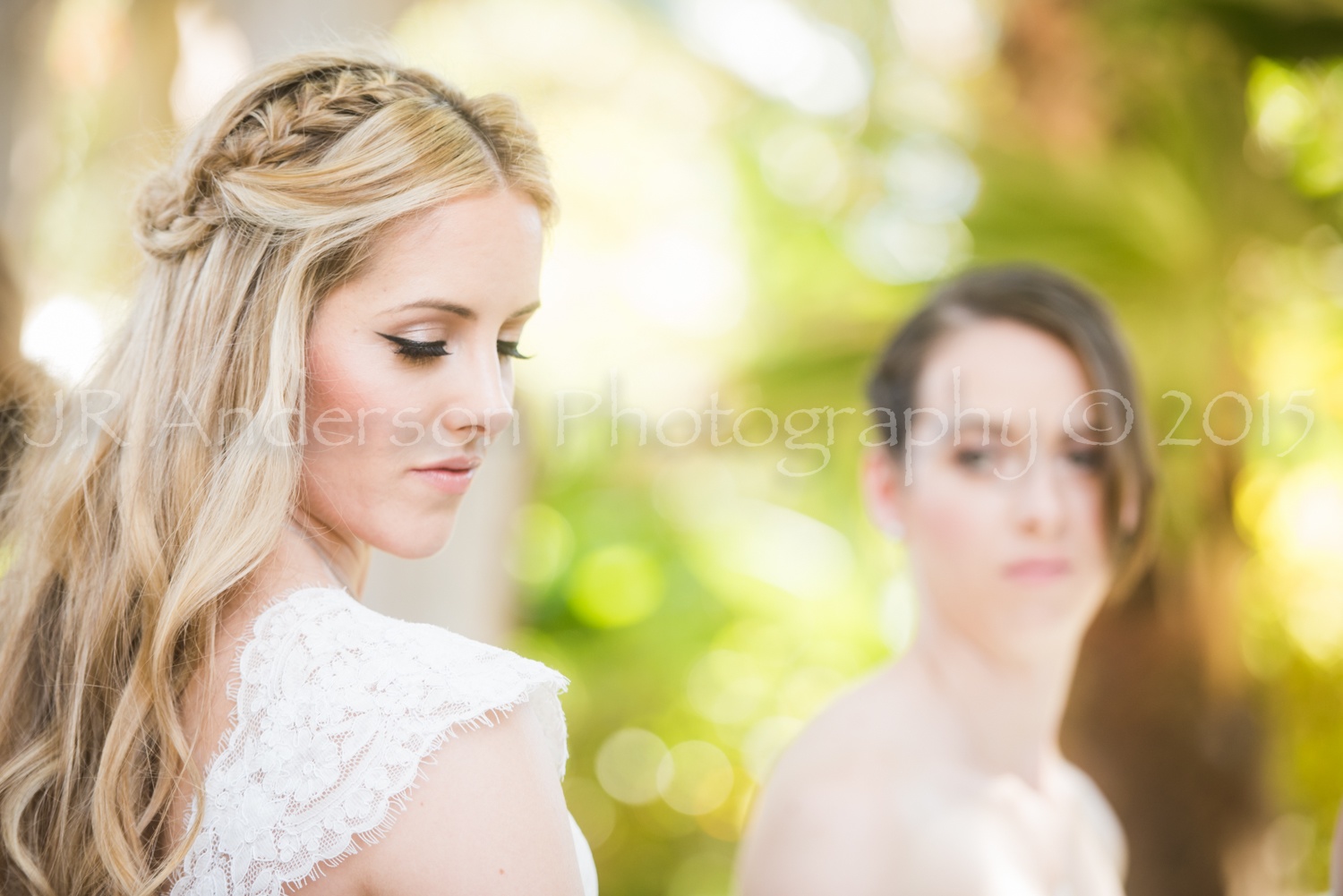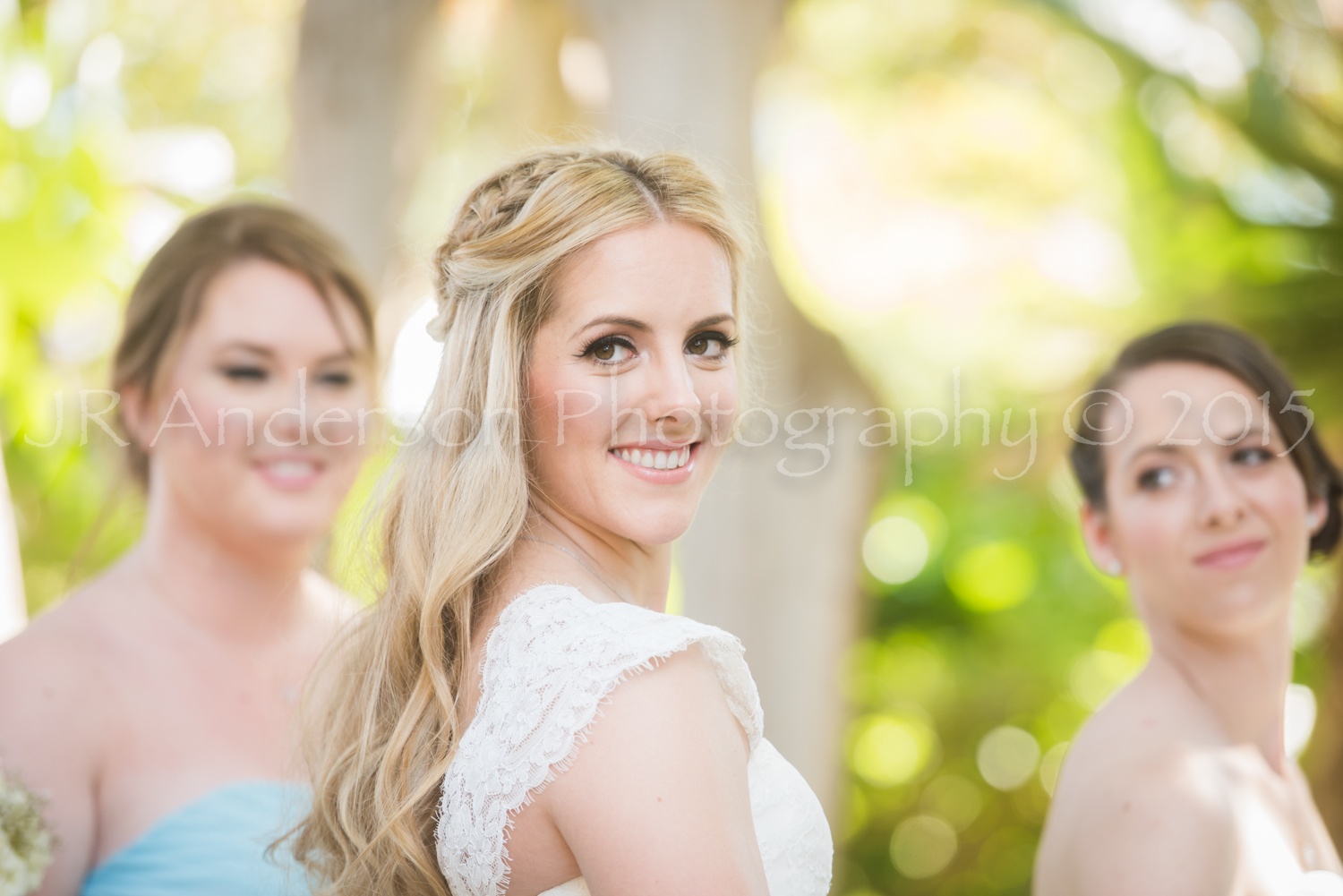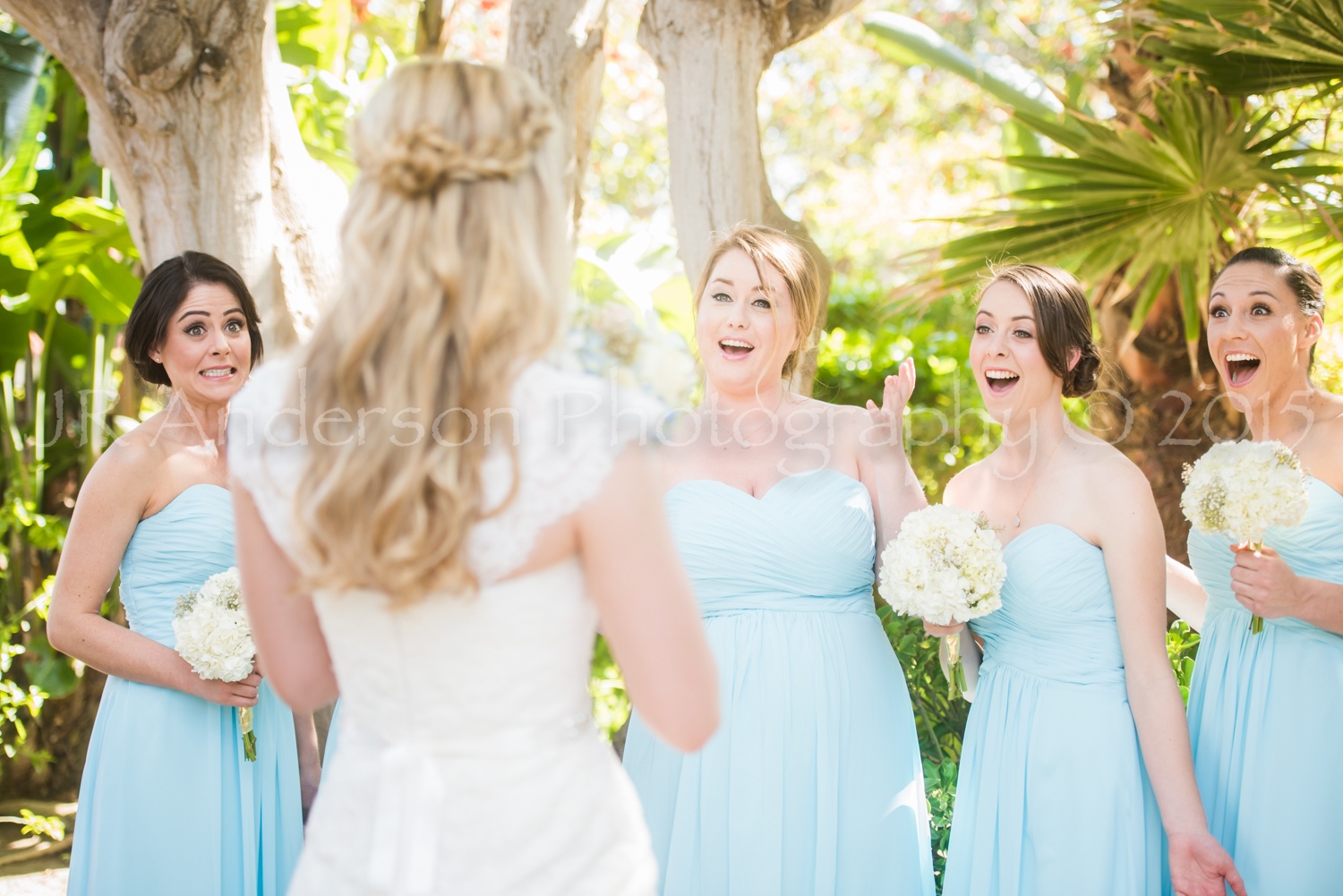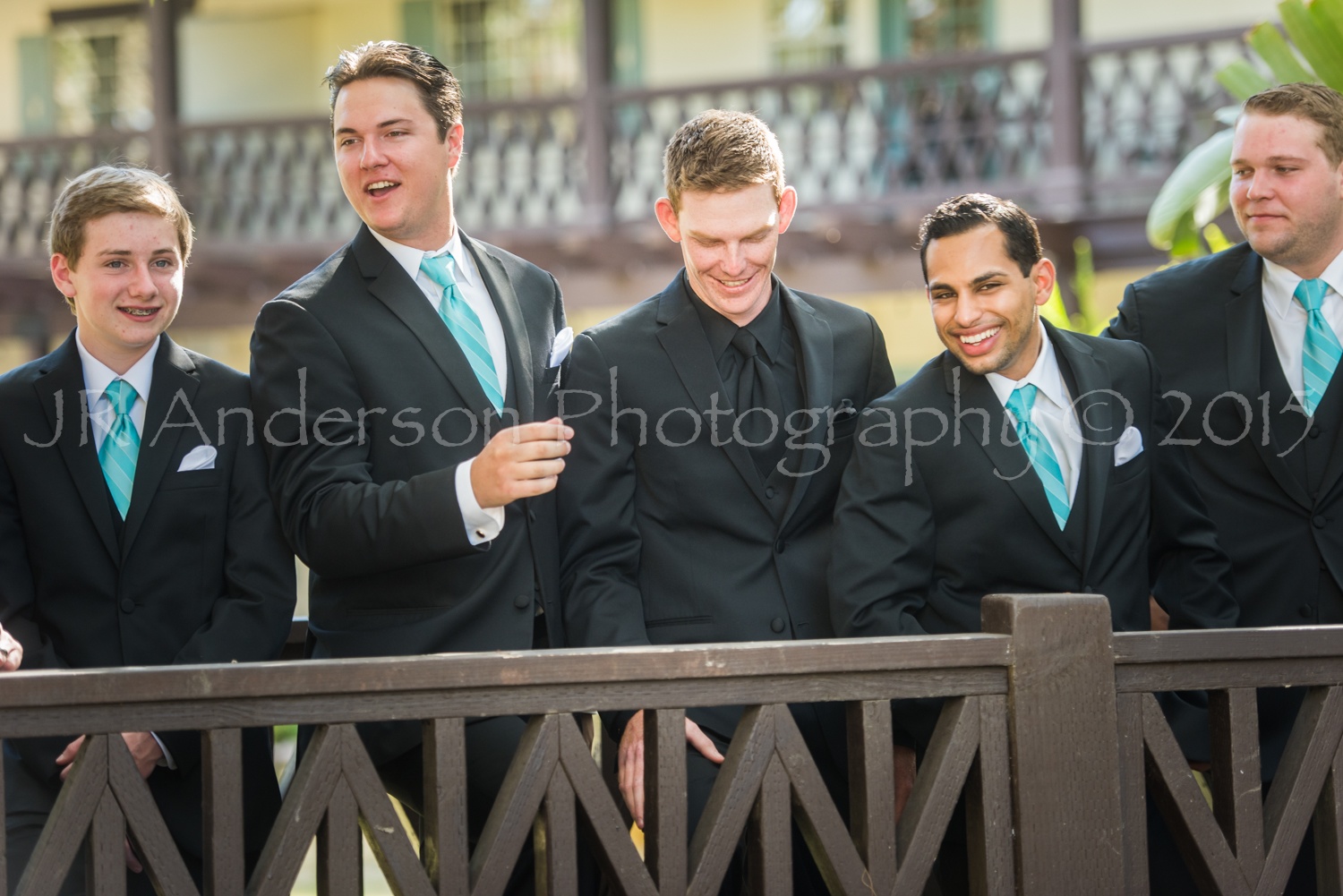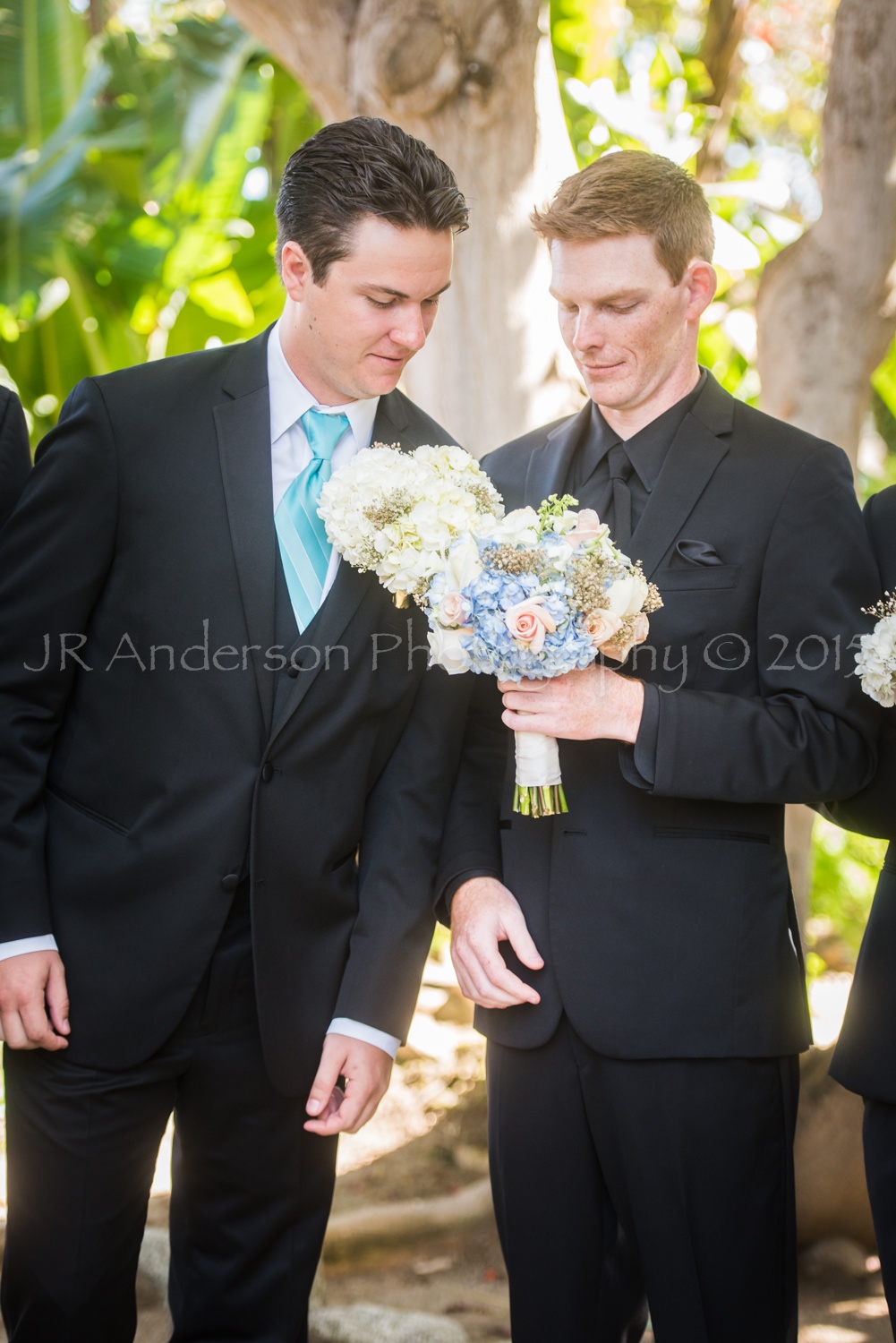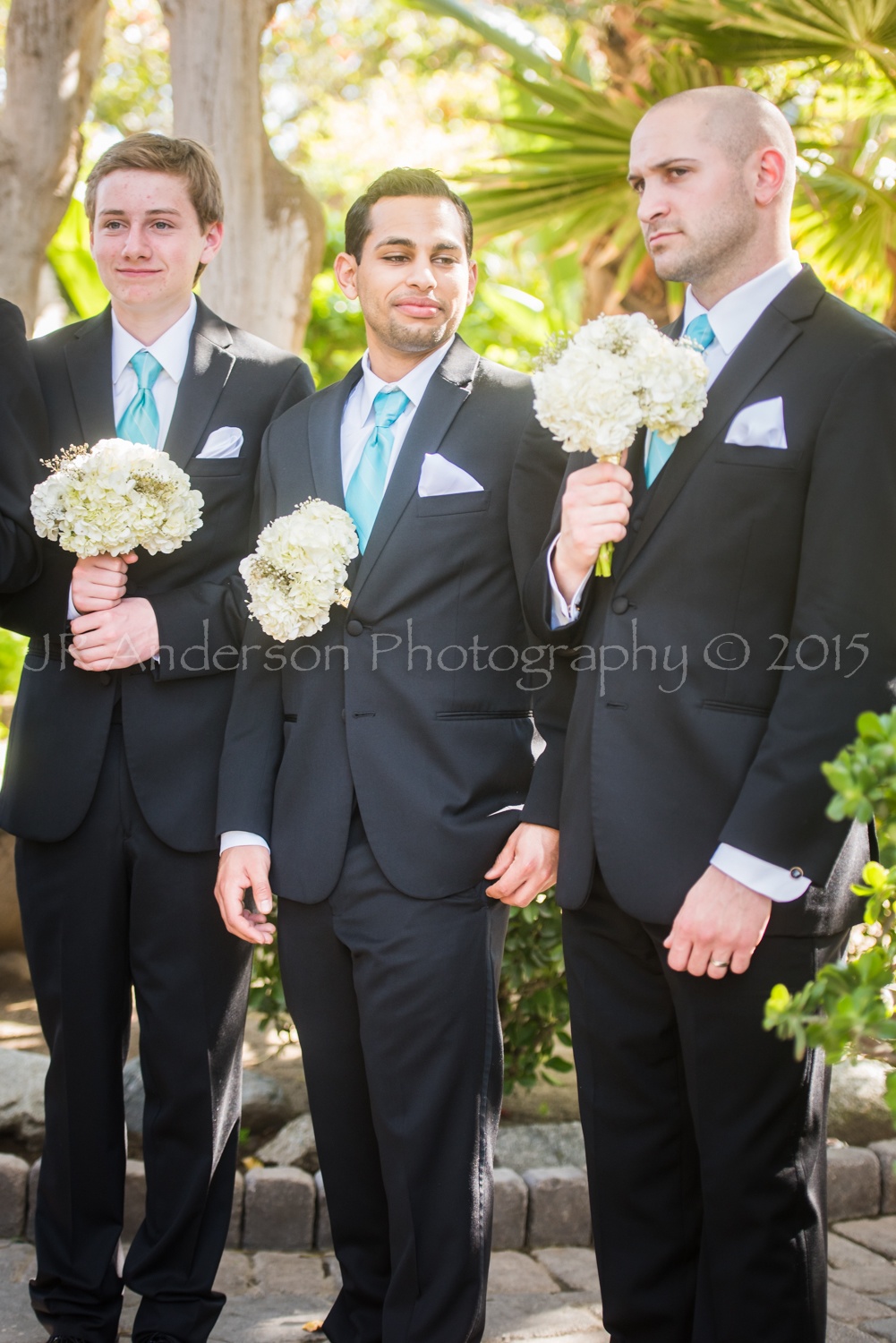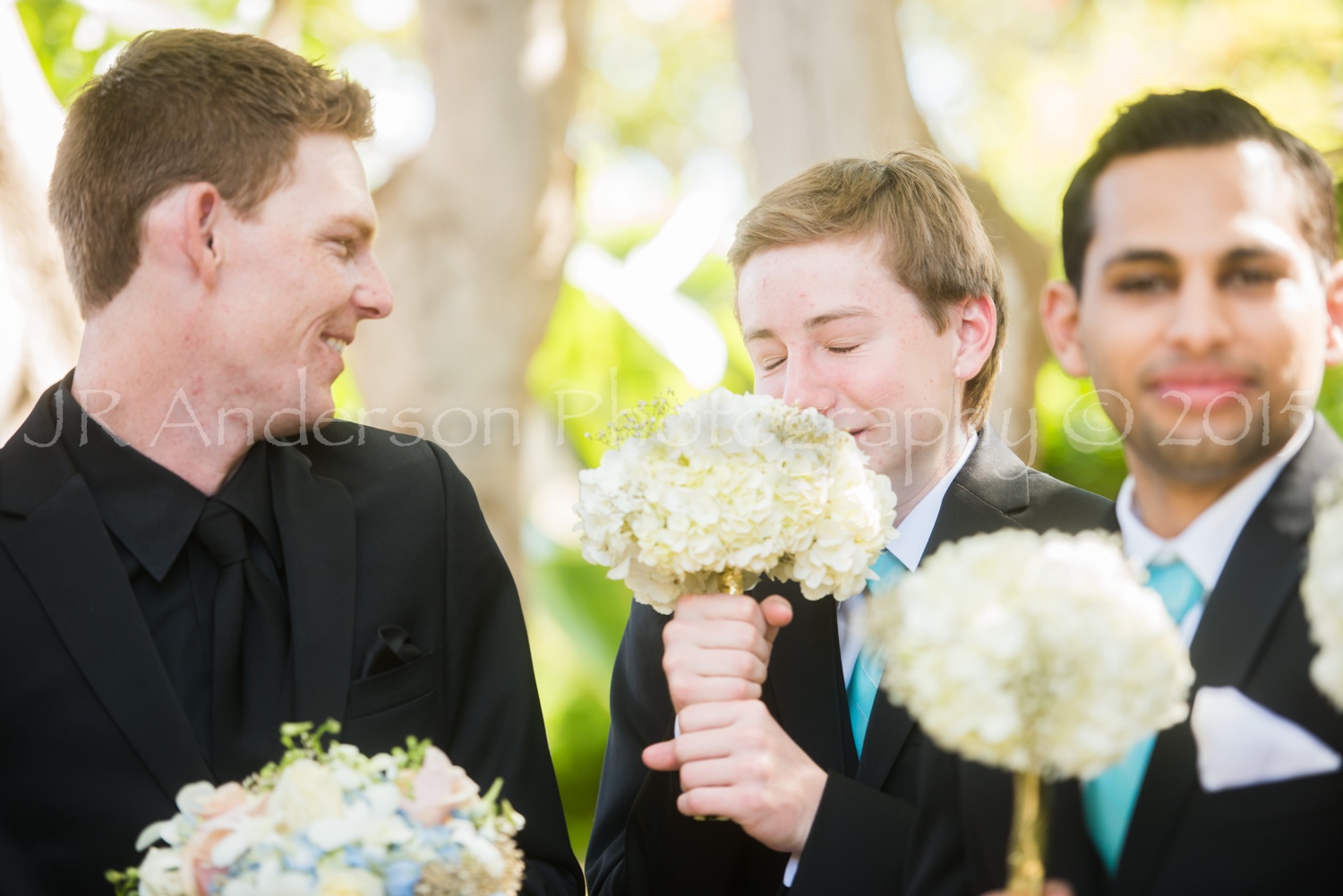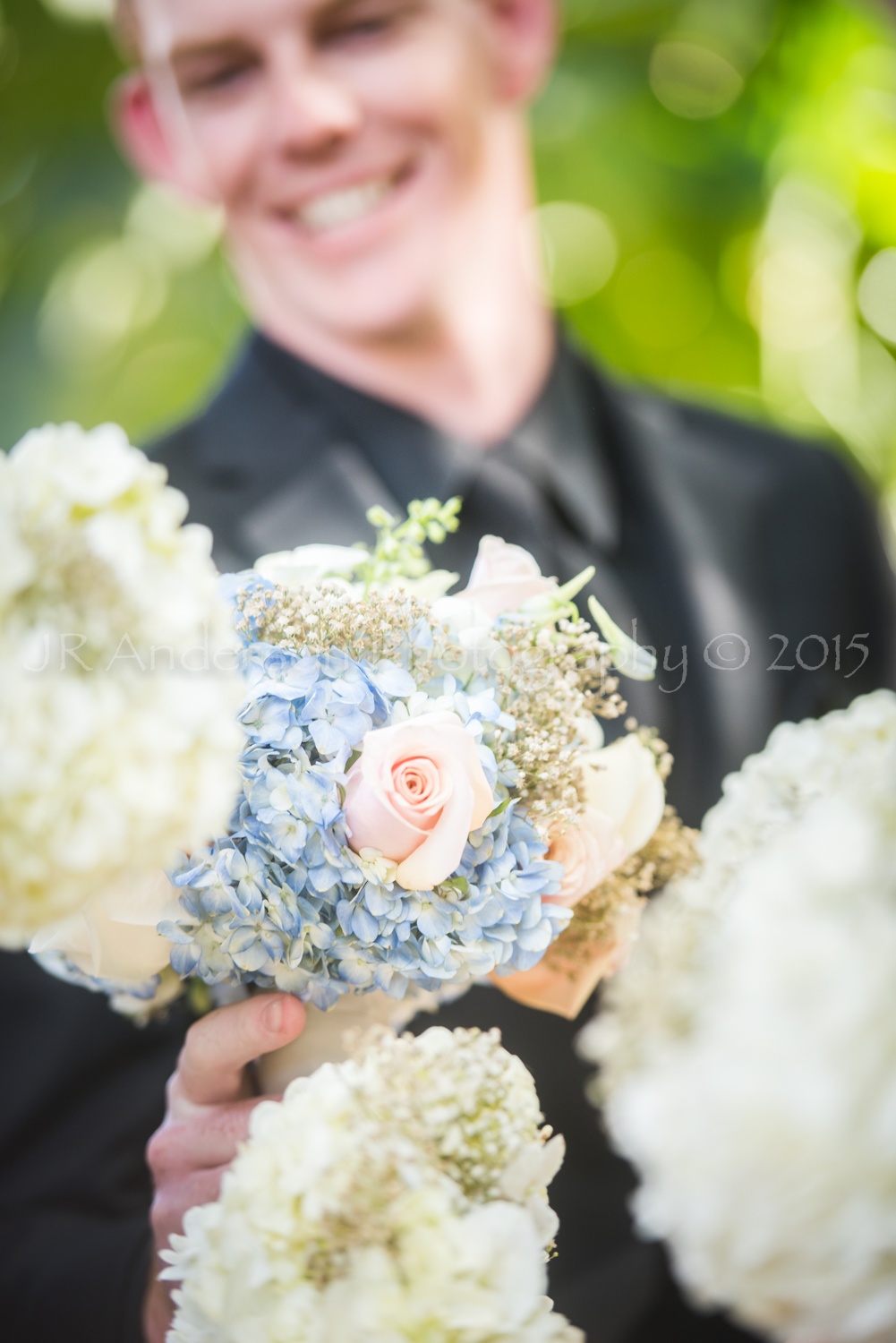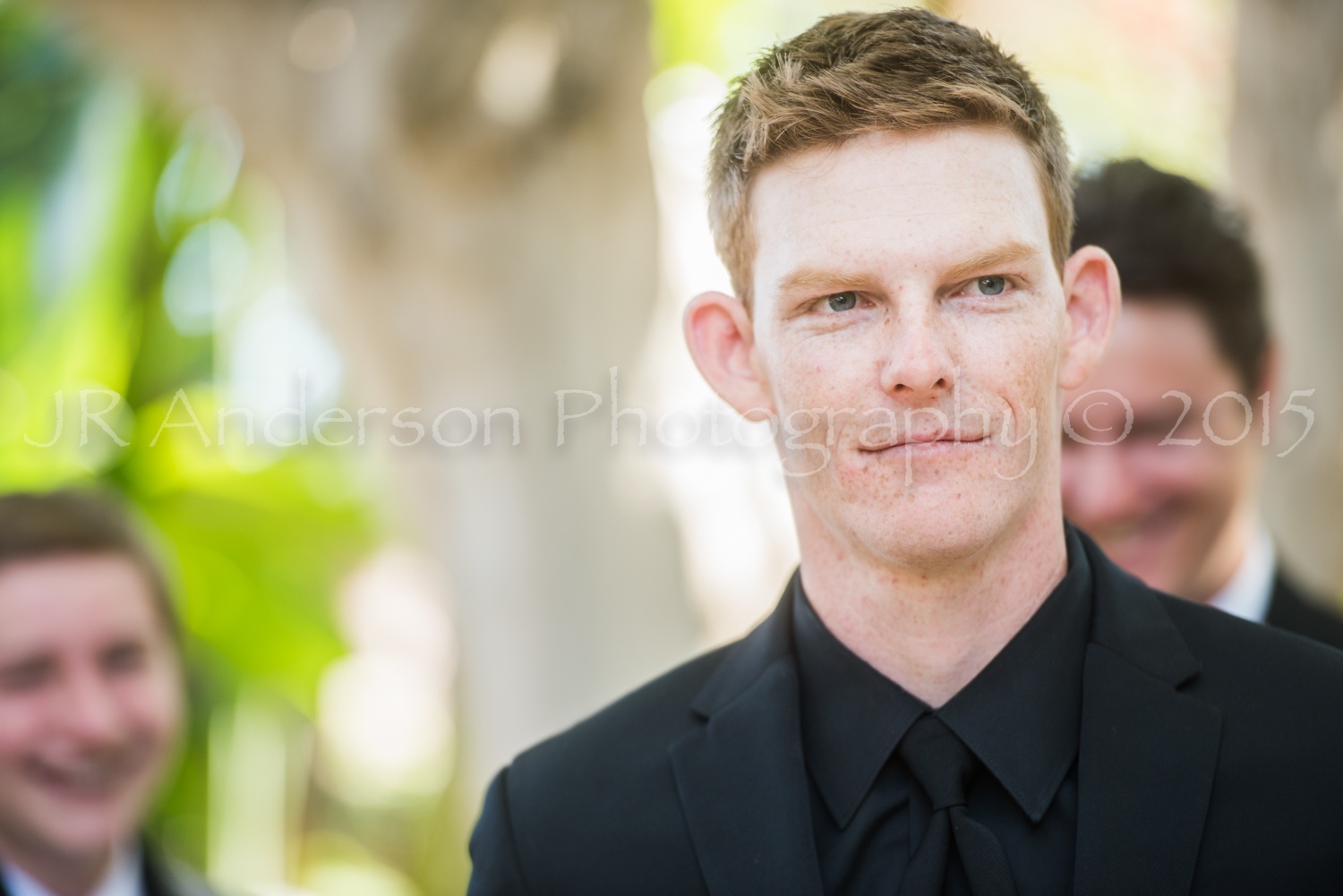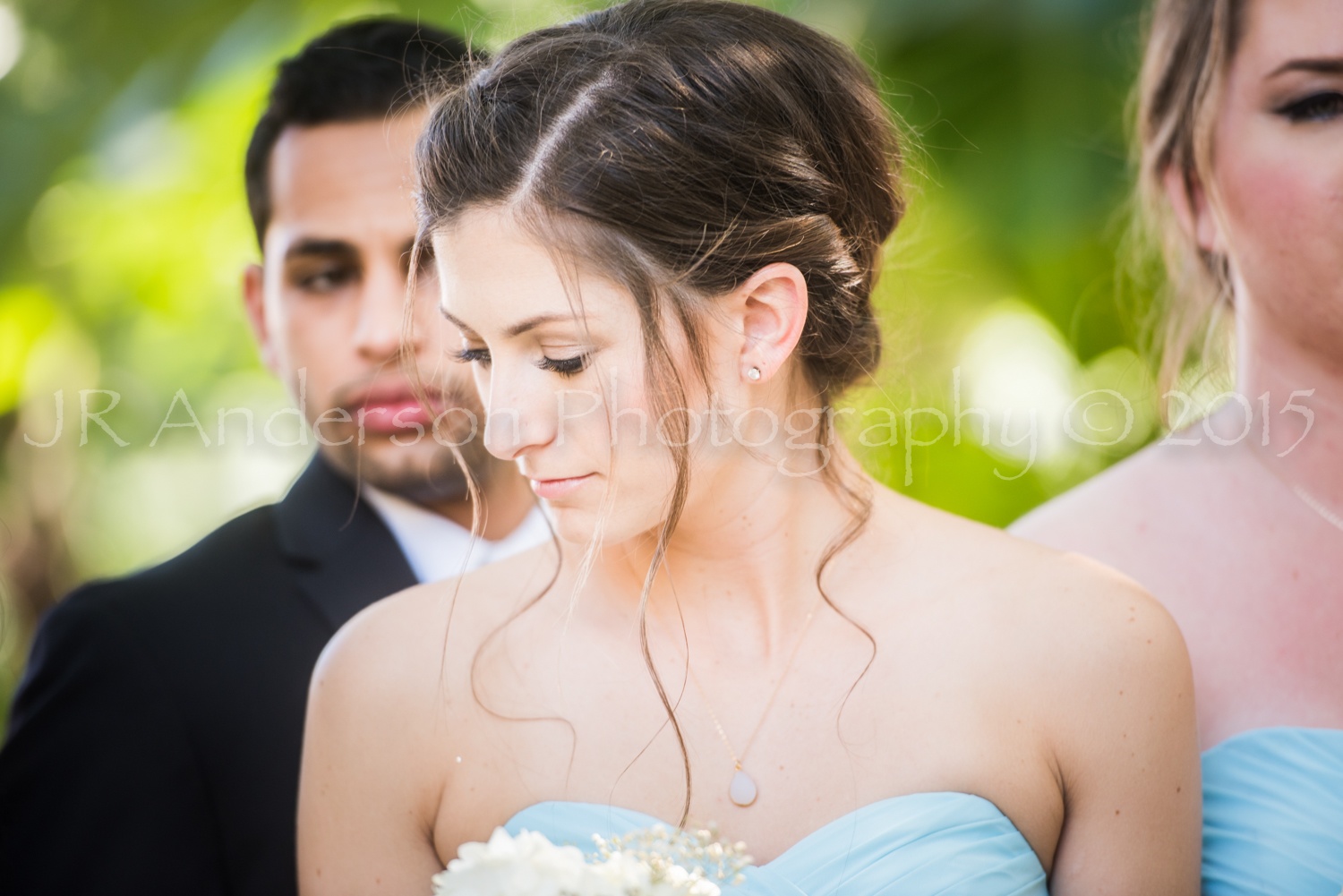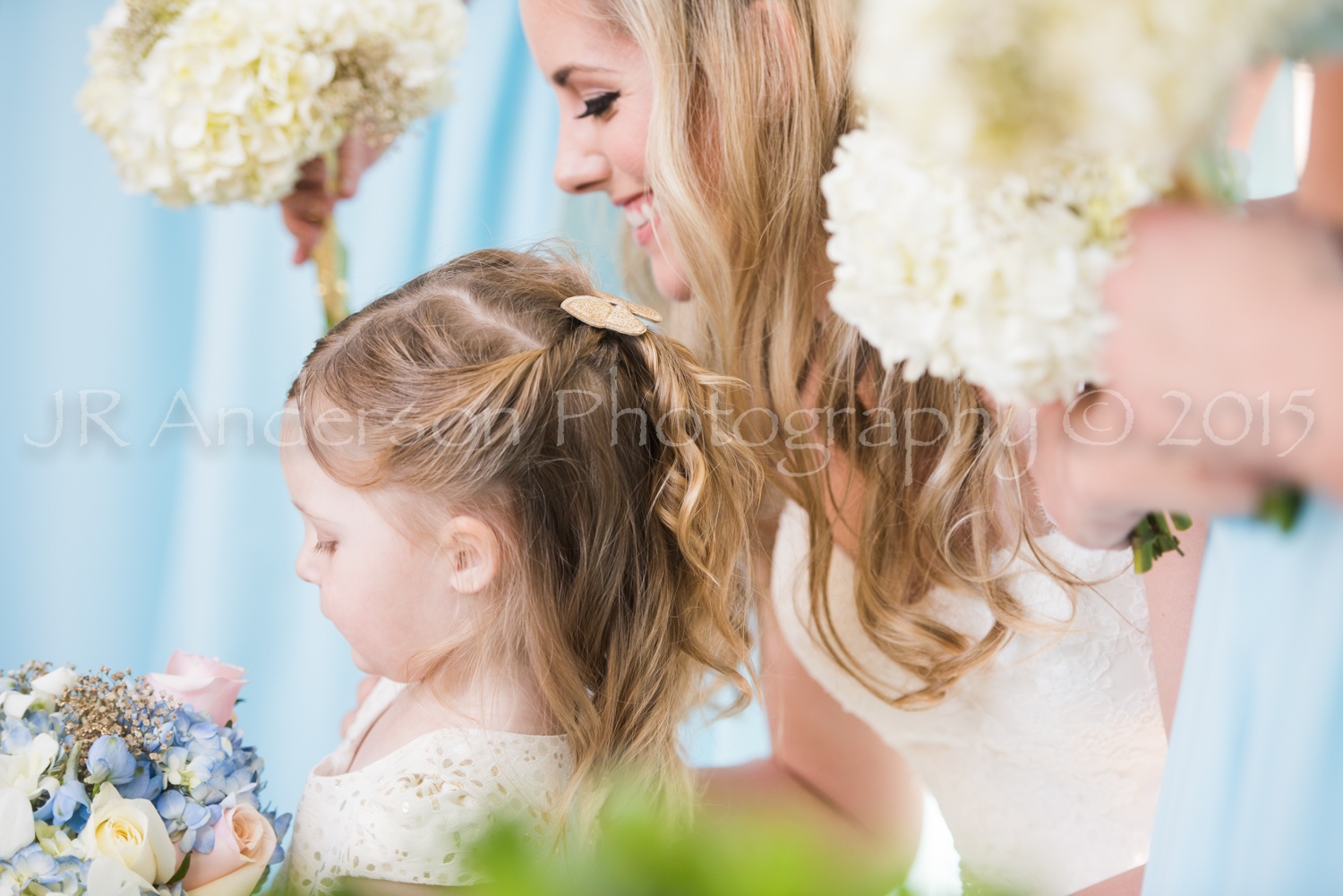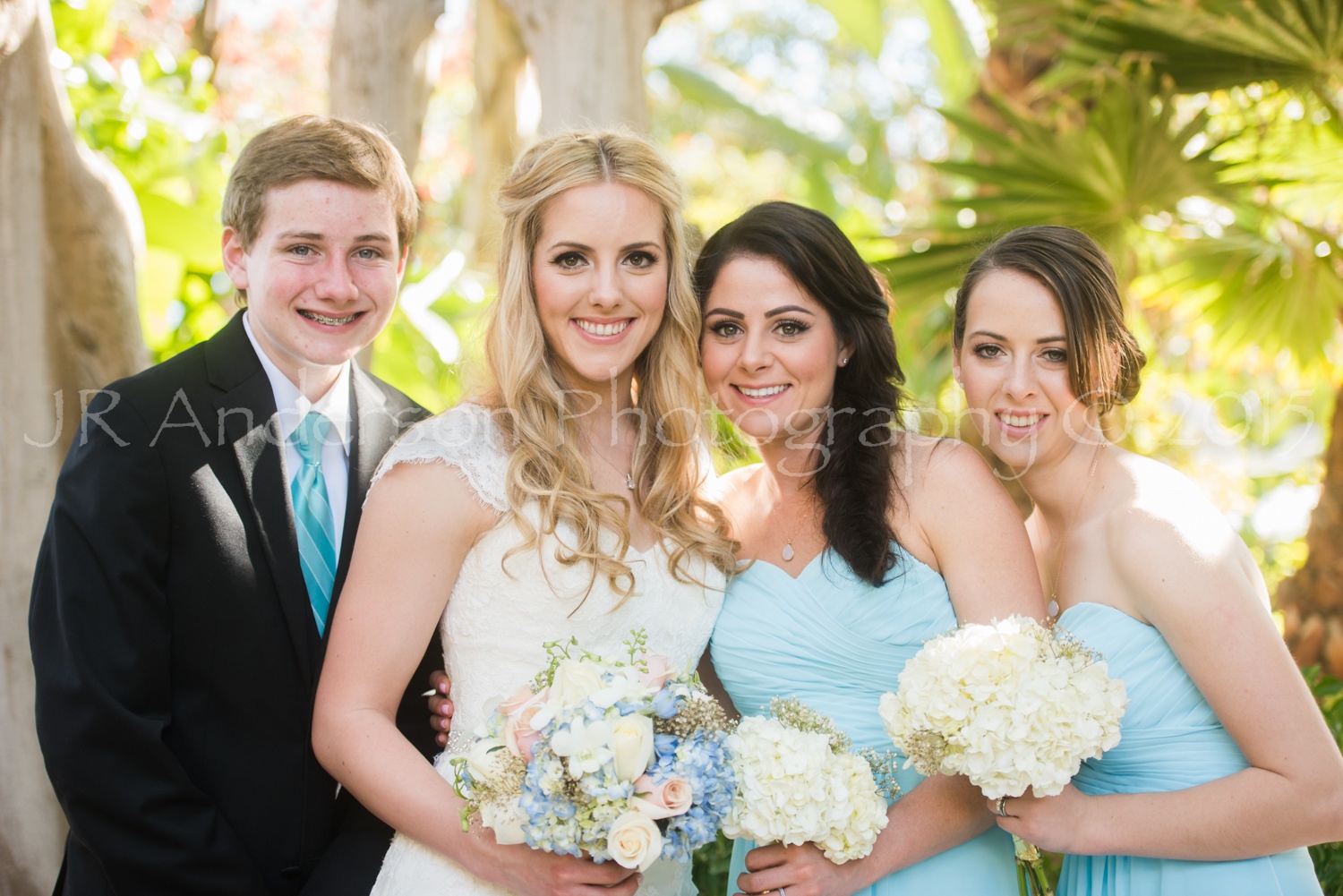 The details were so well thought out.  They were elegant and simple in a way that exemplified the "less is more" rule.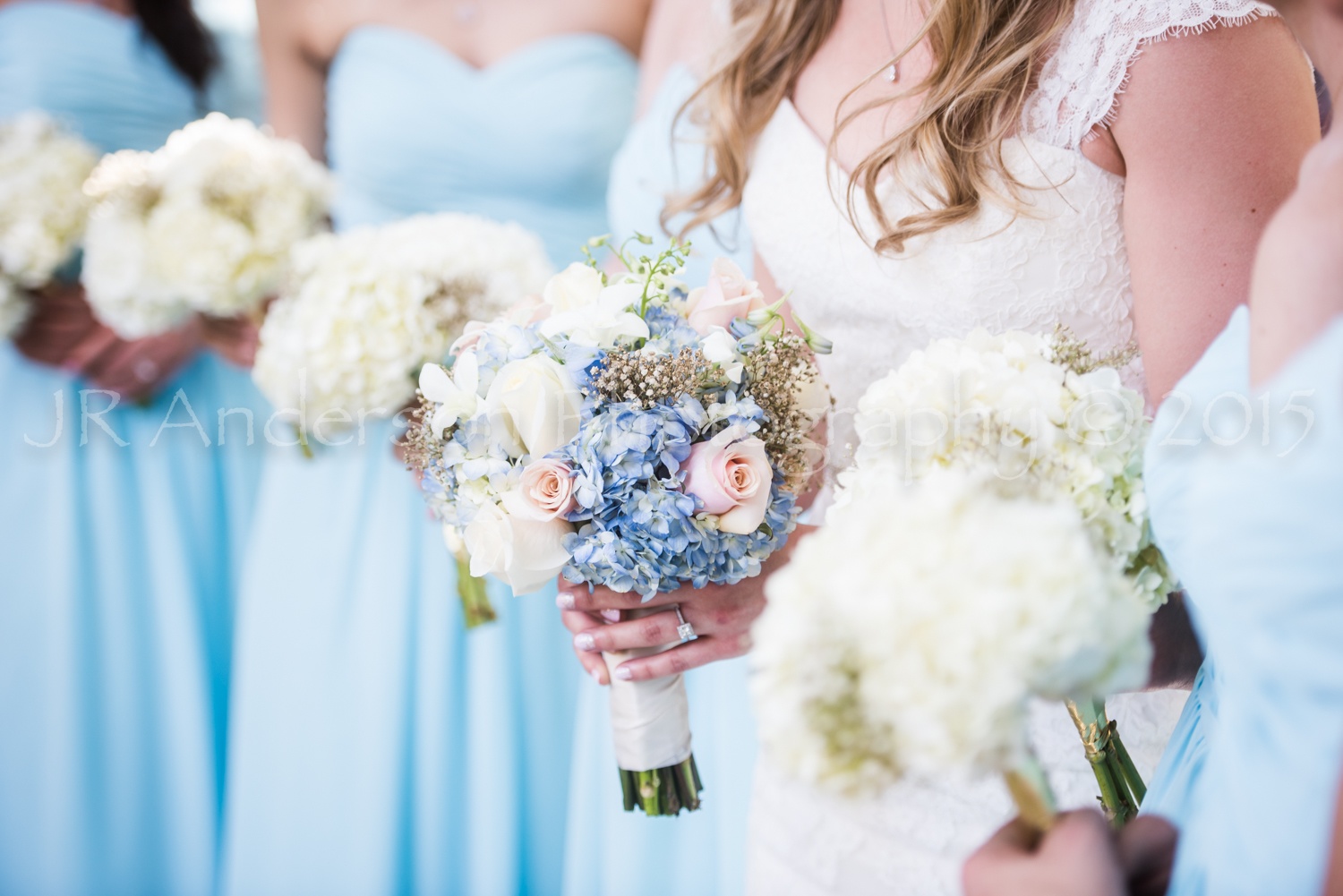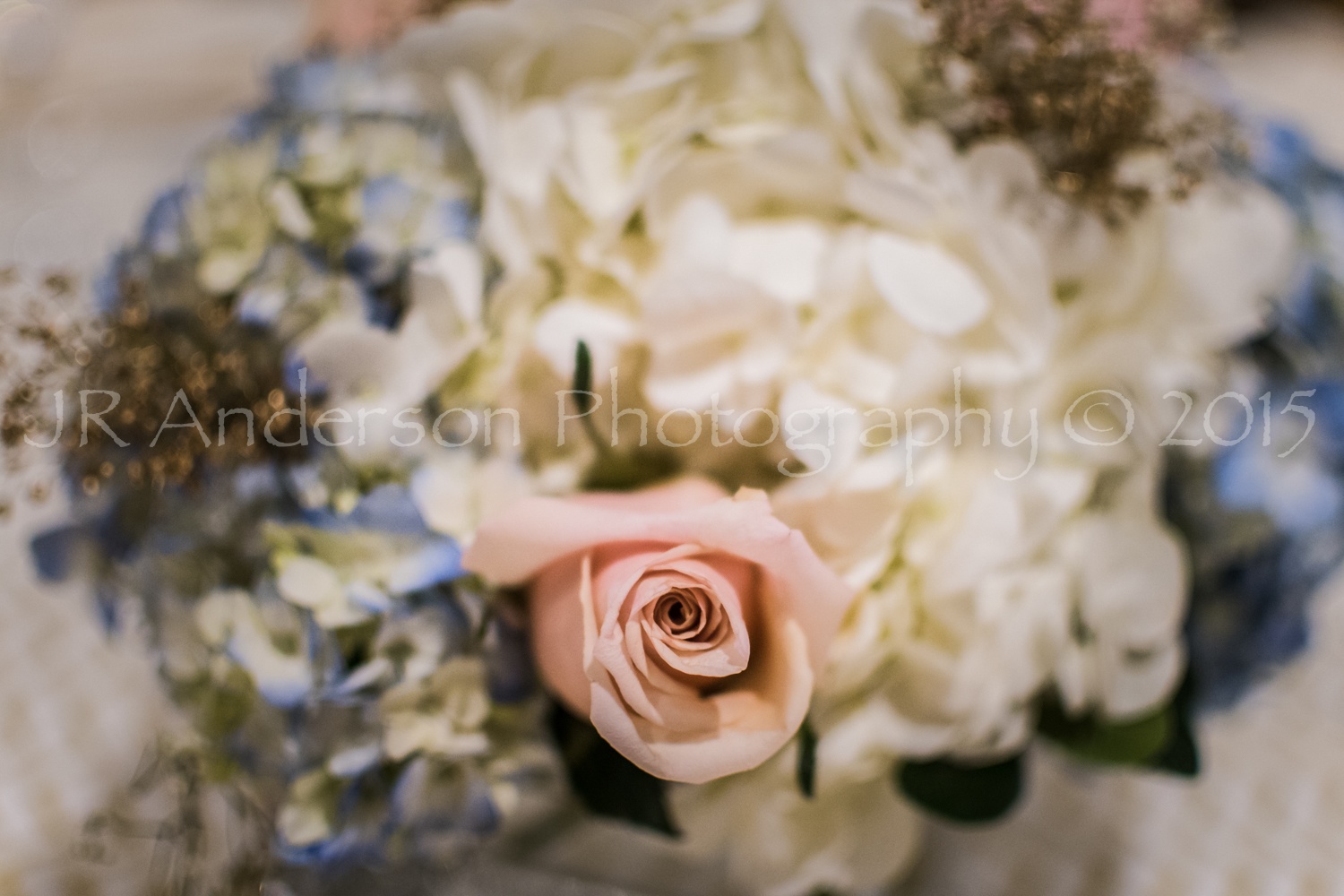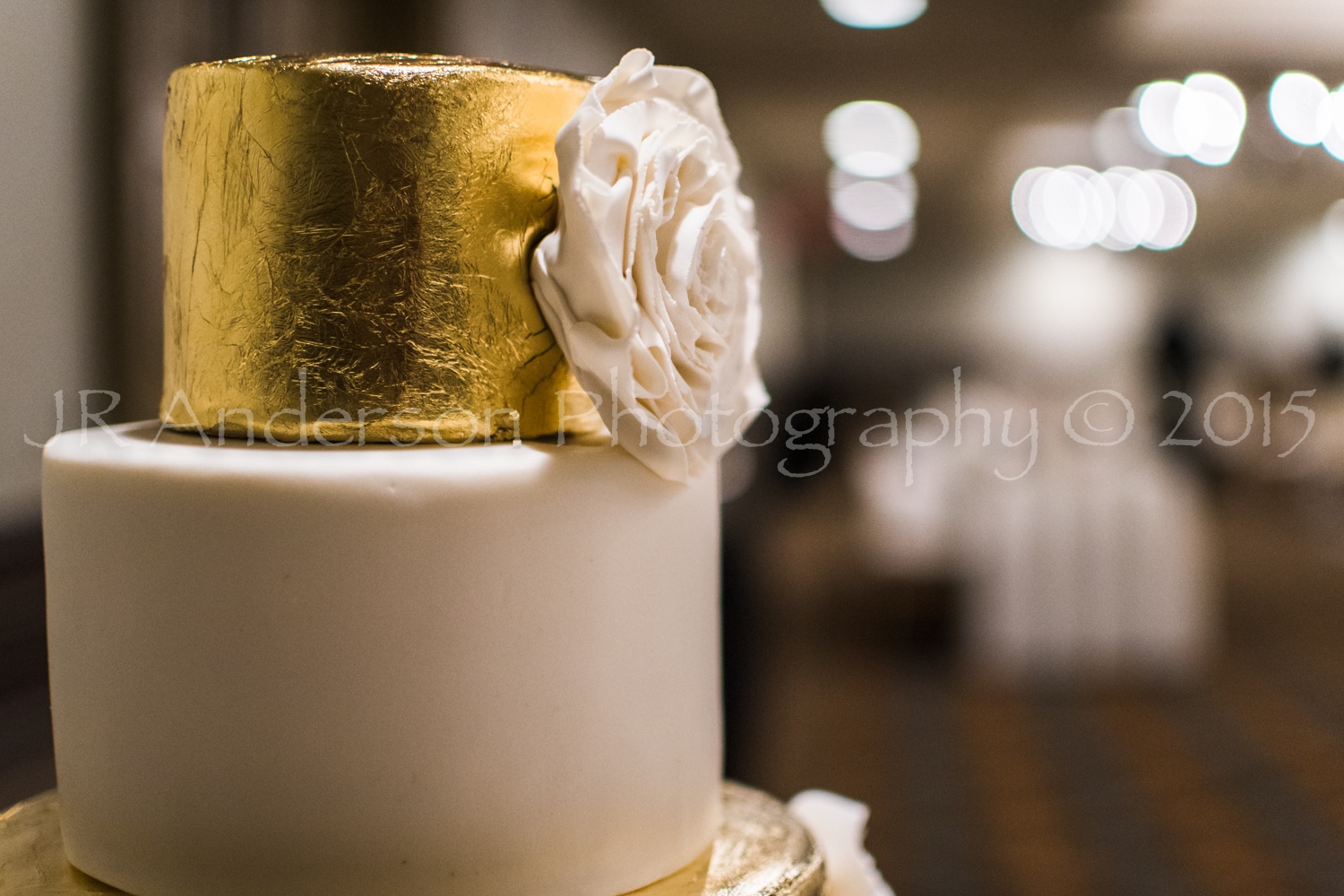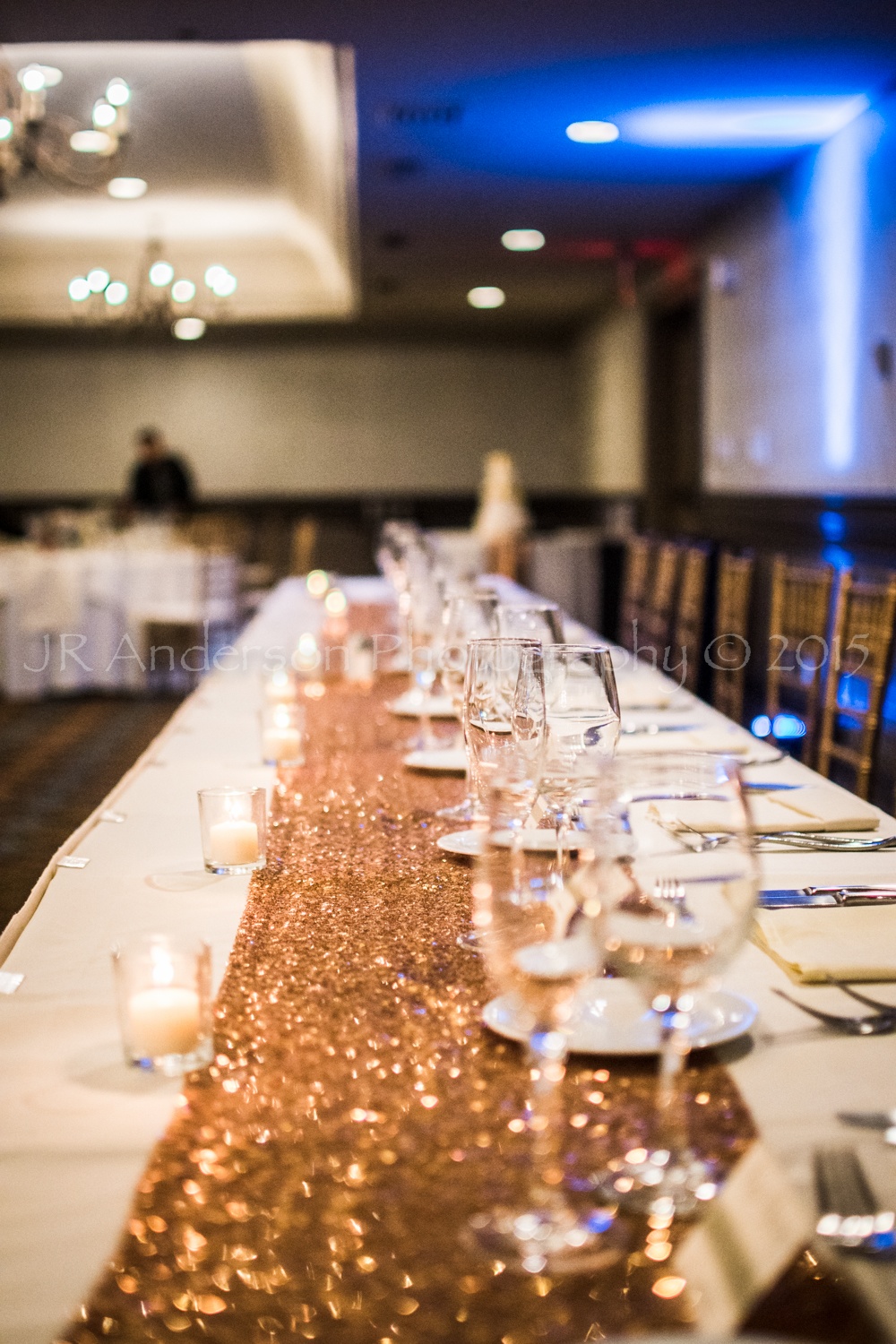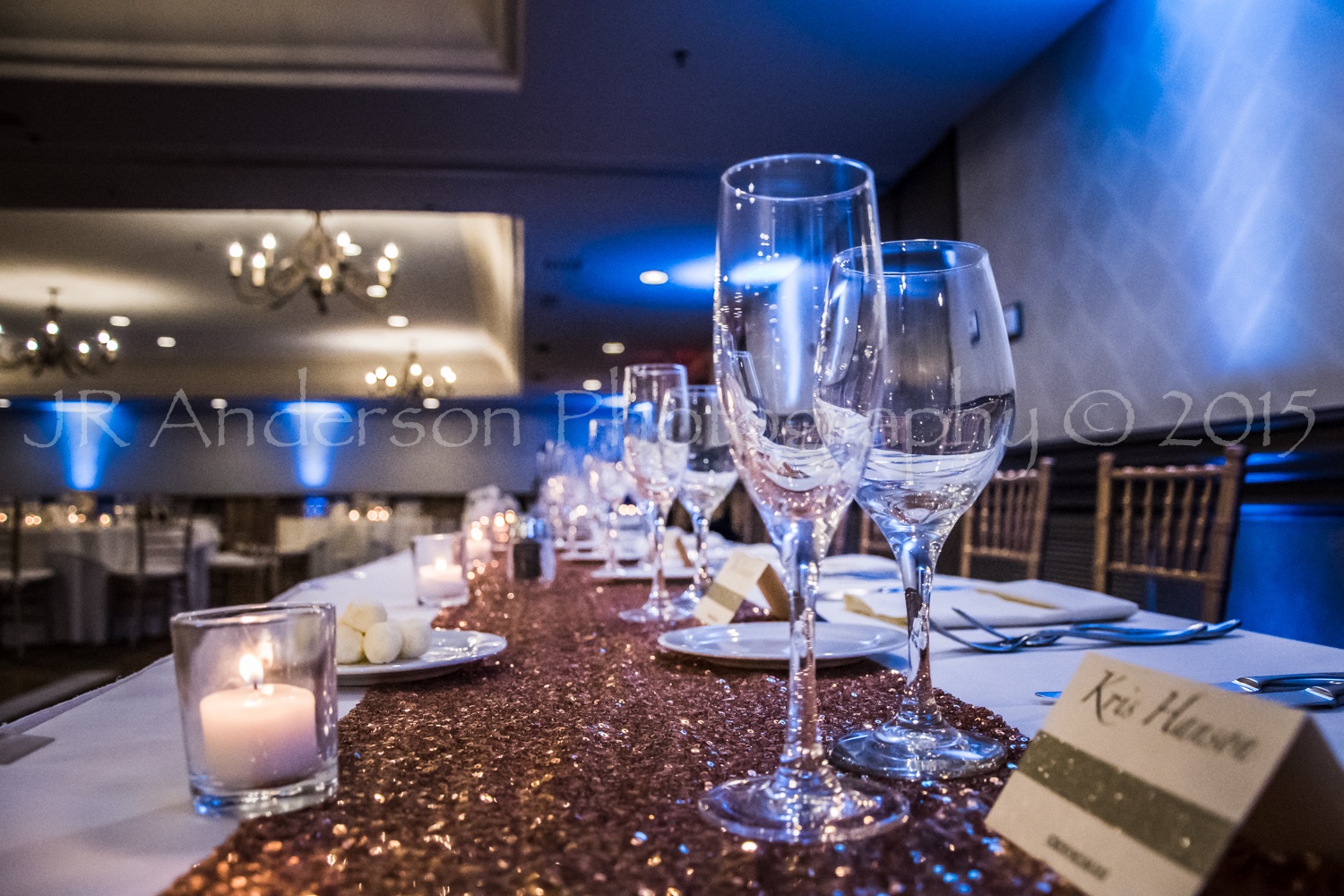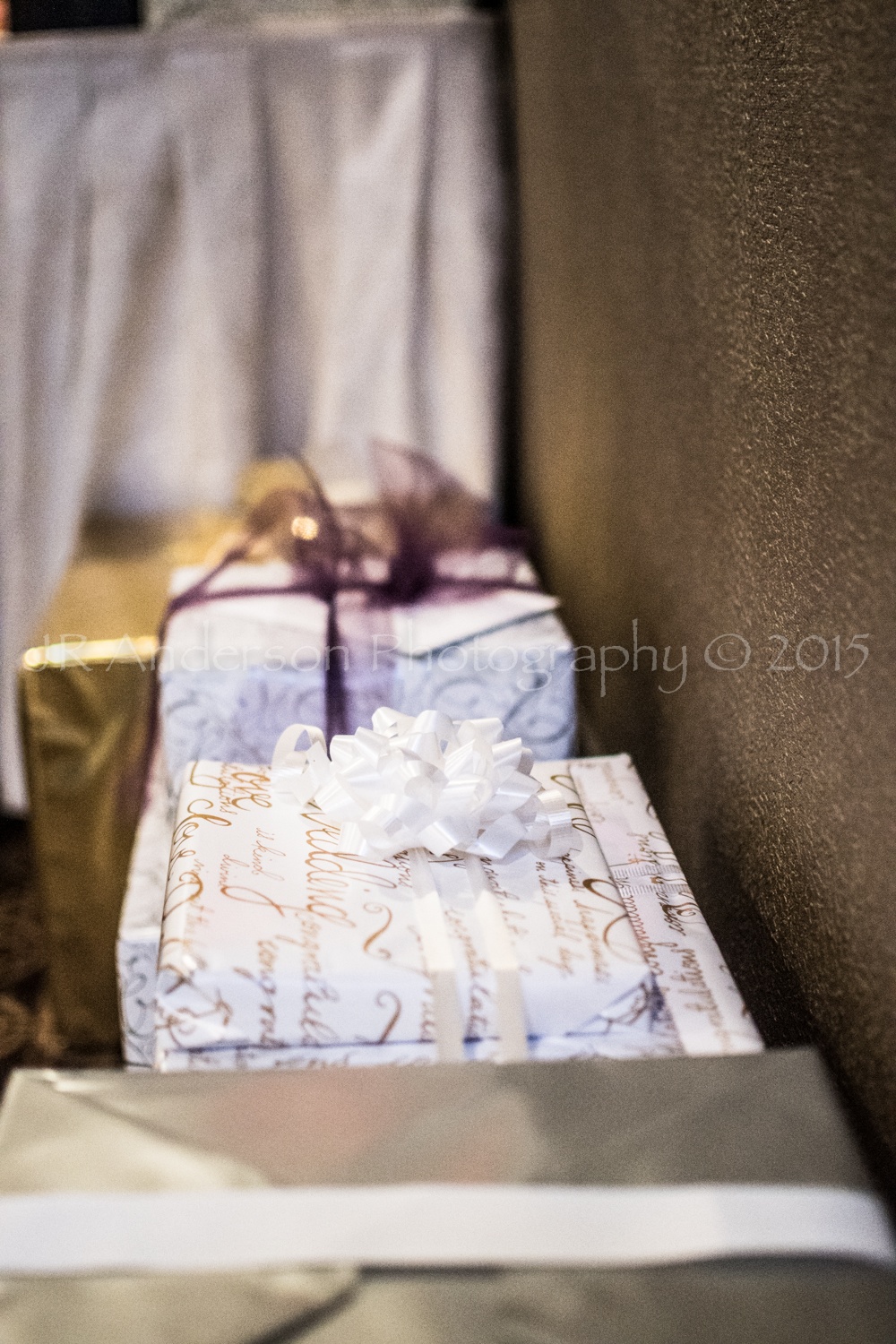 The reception was a blast too!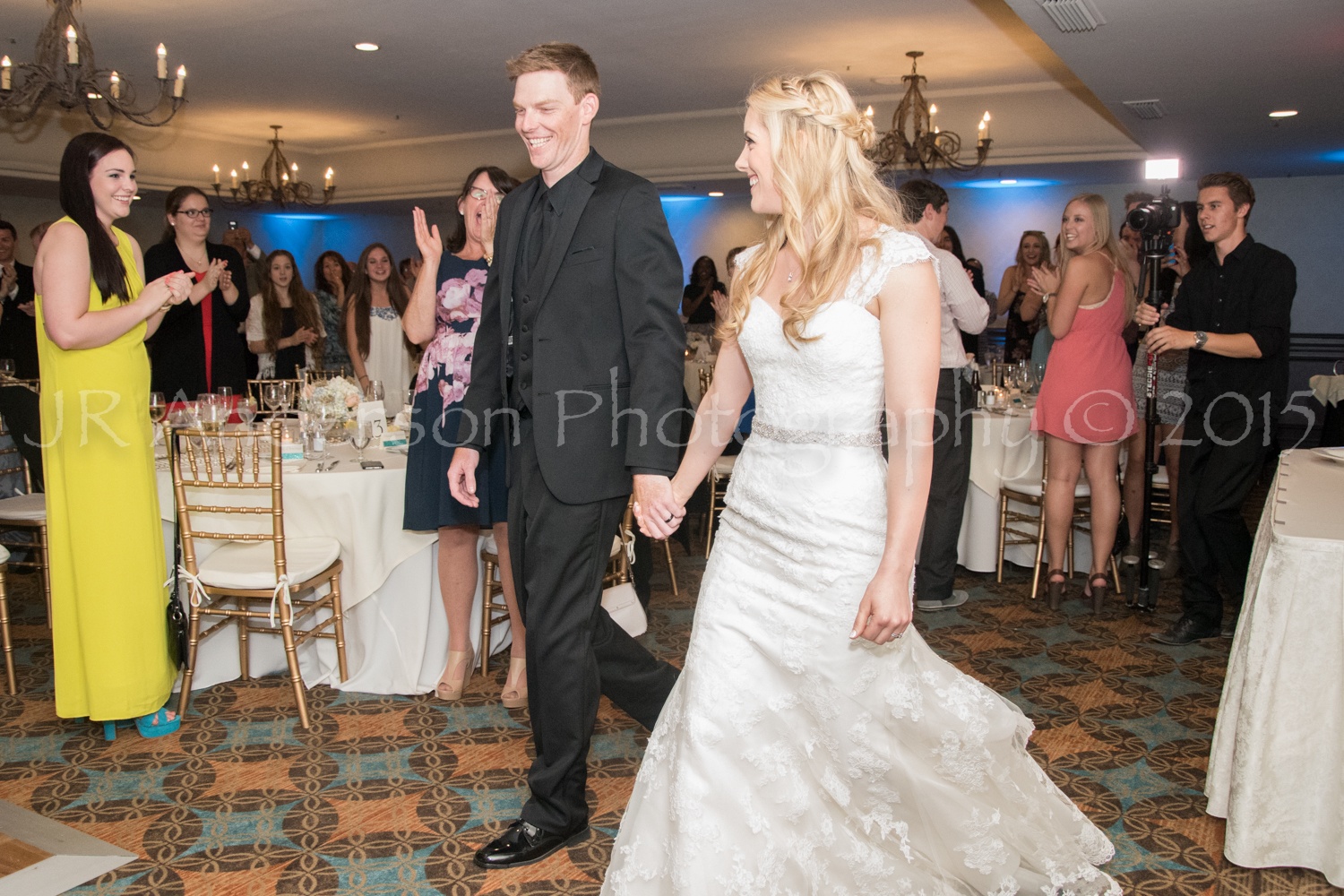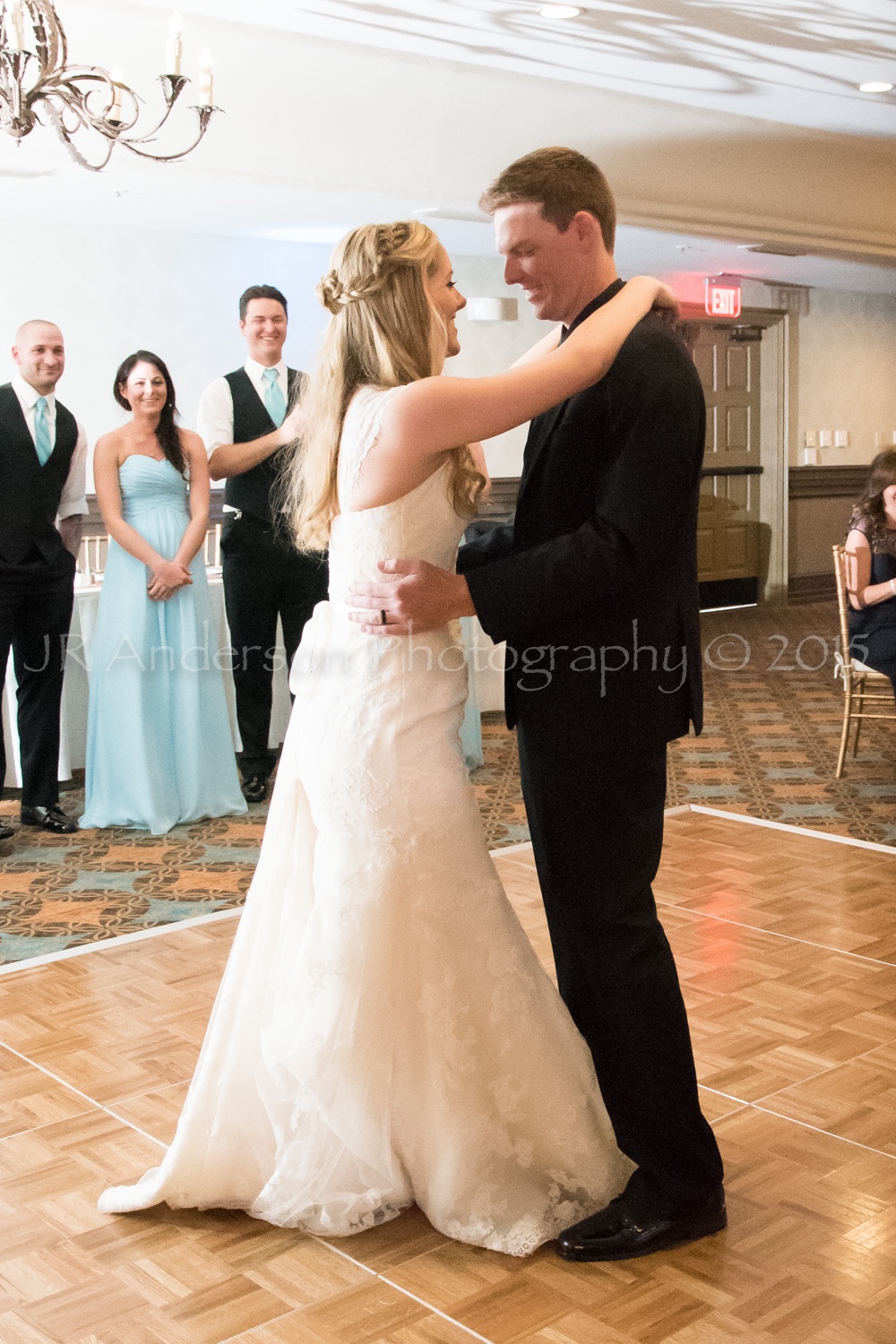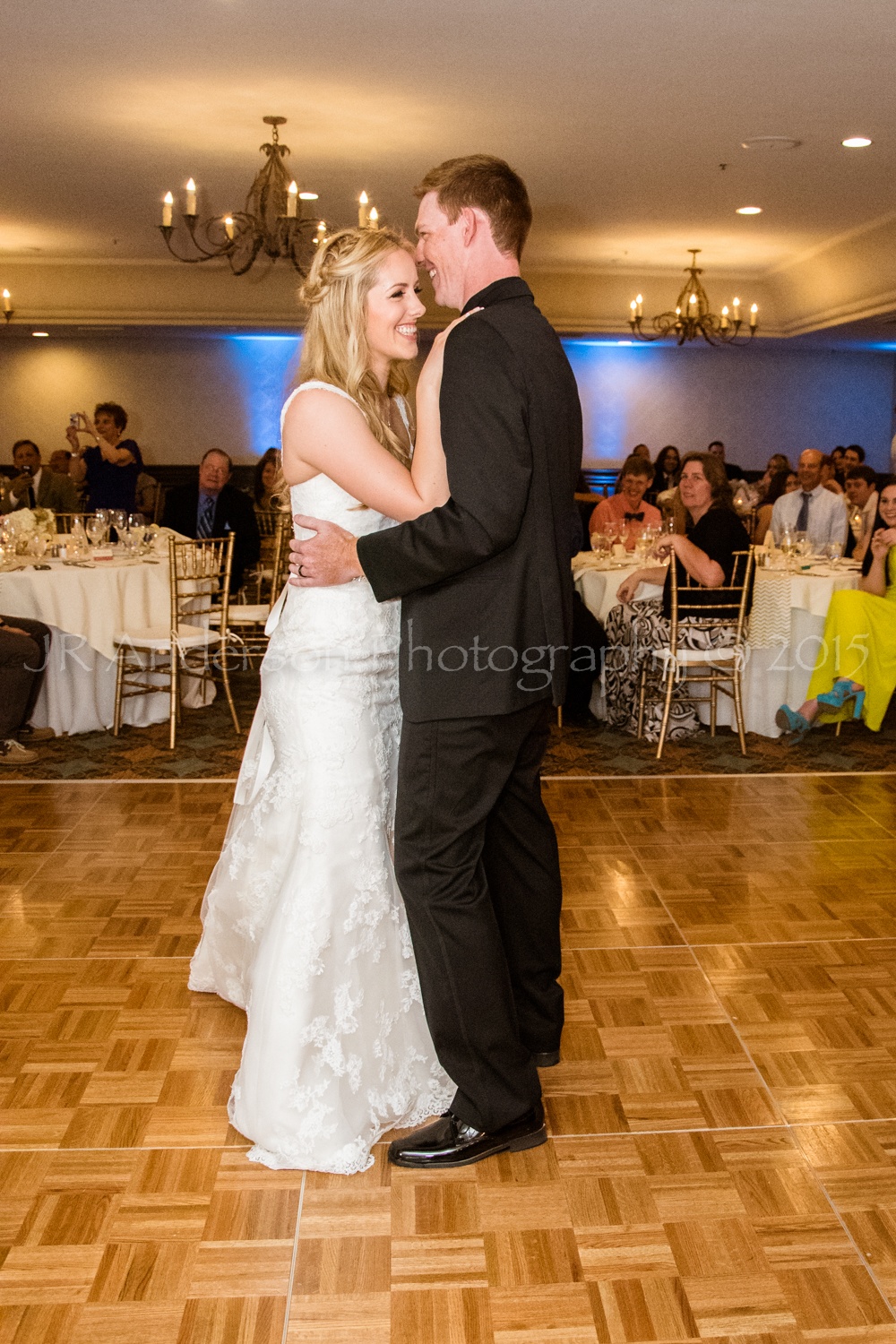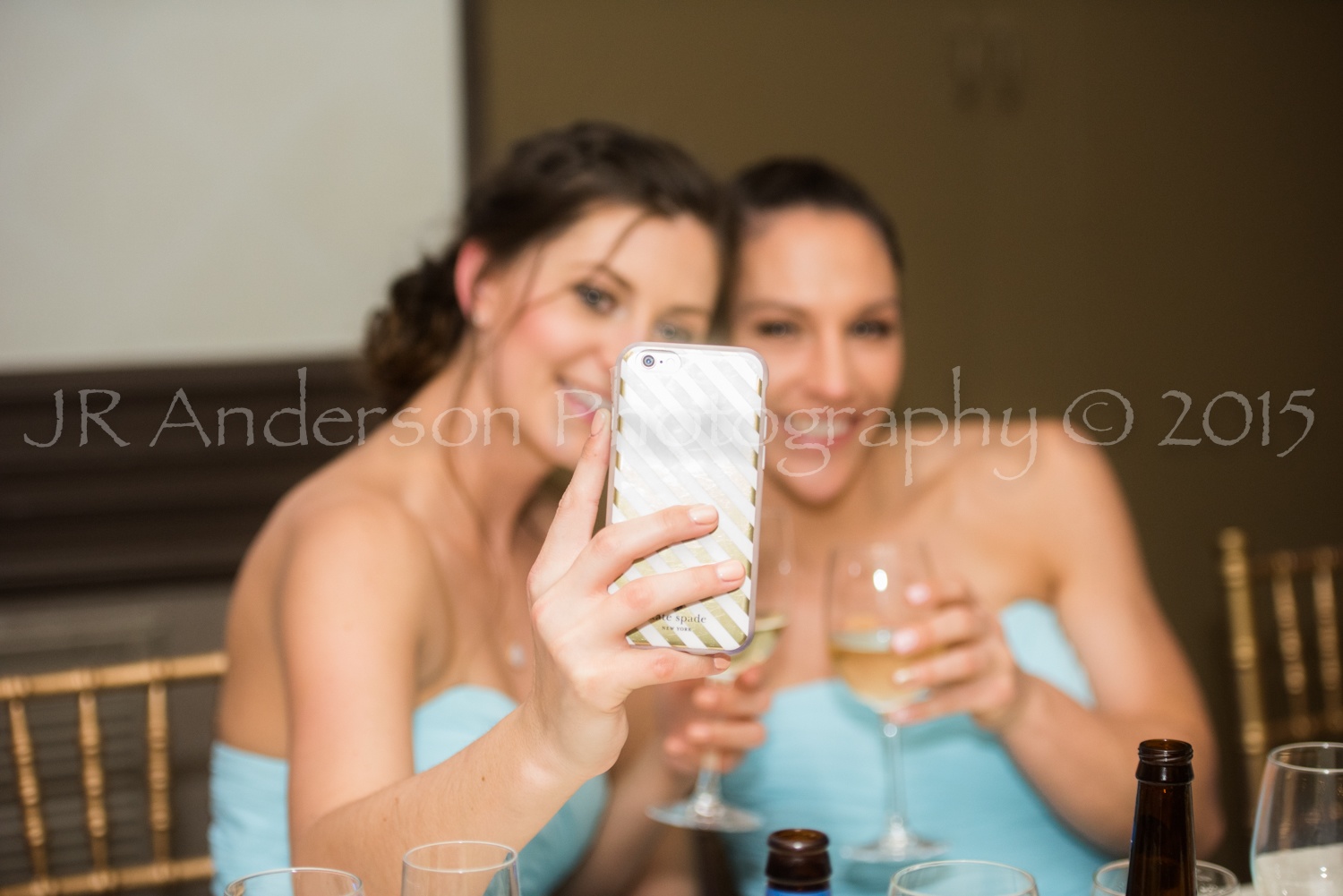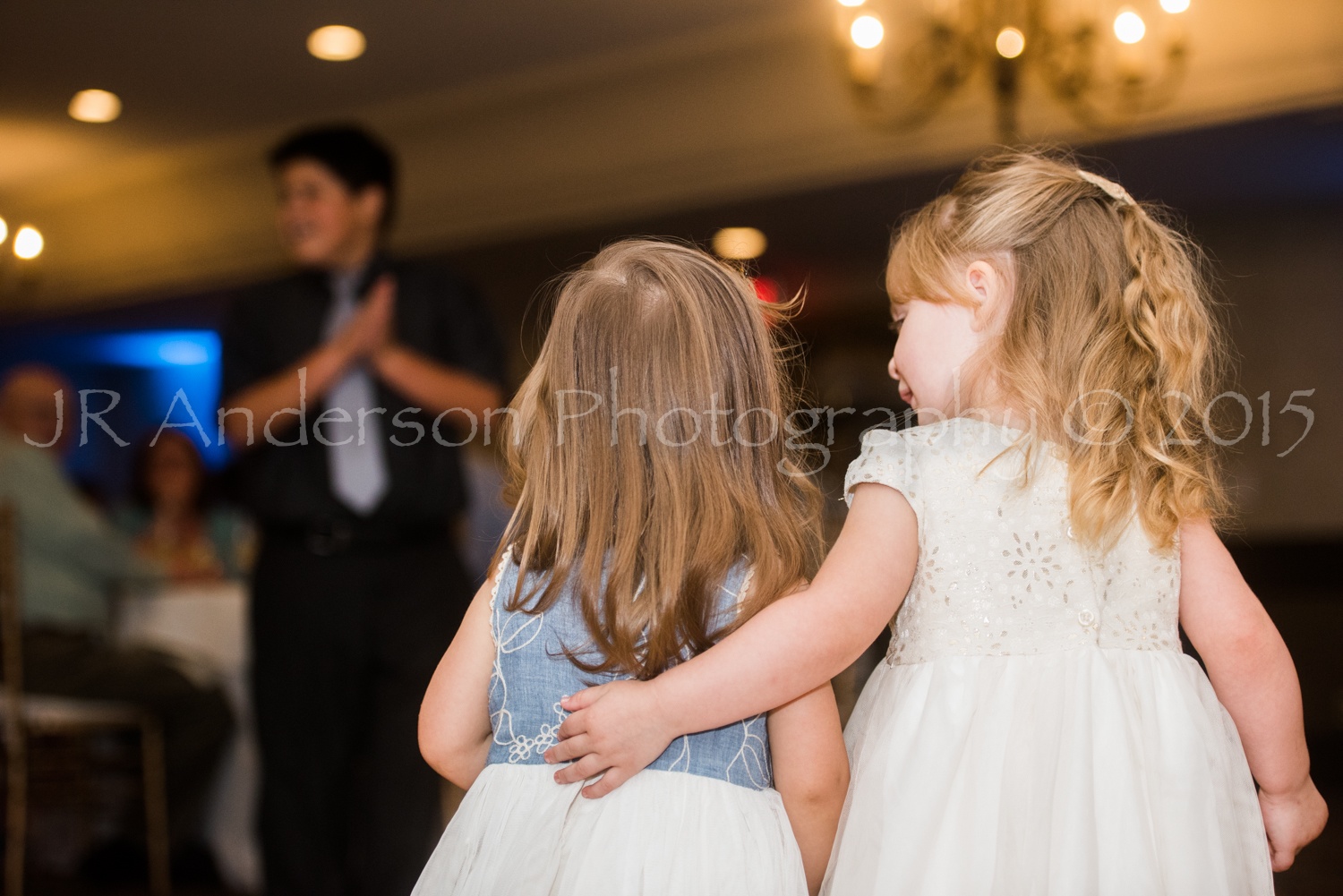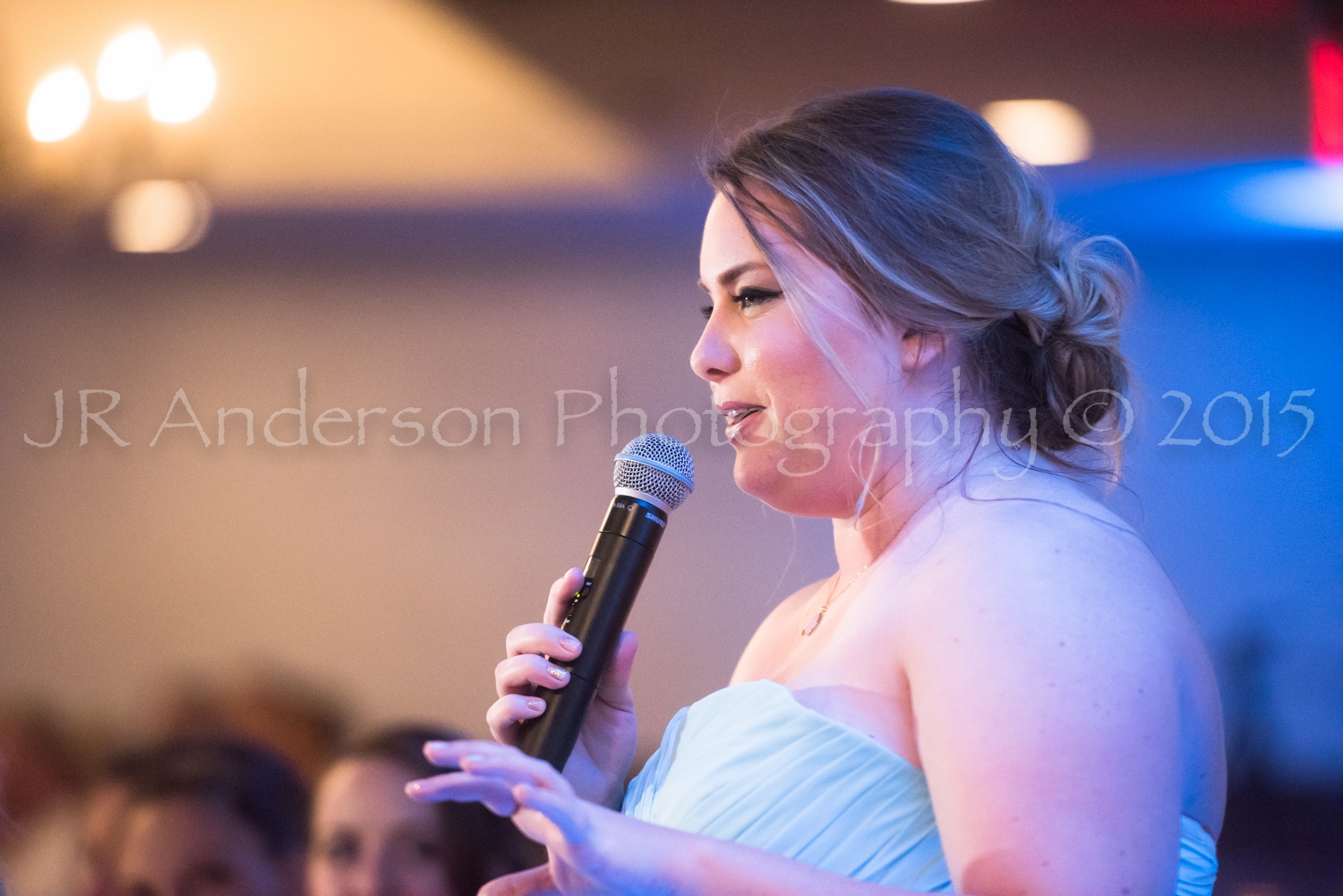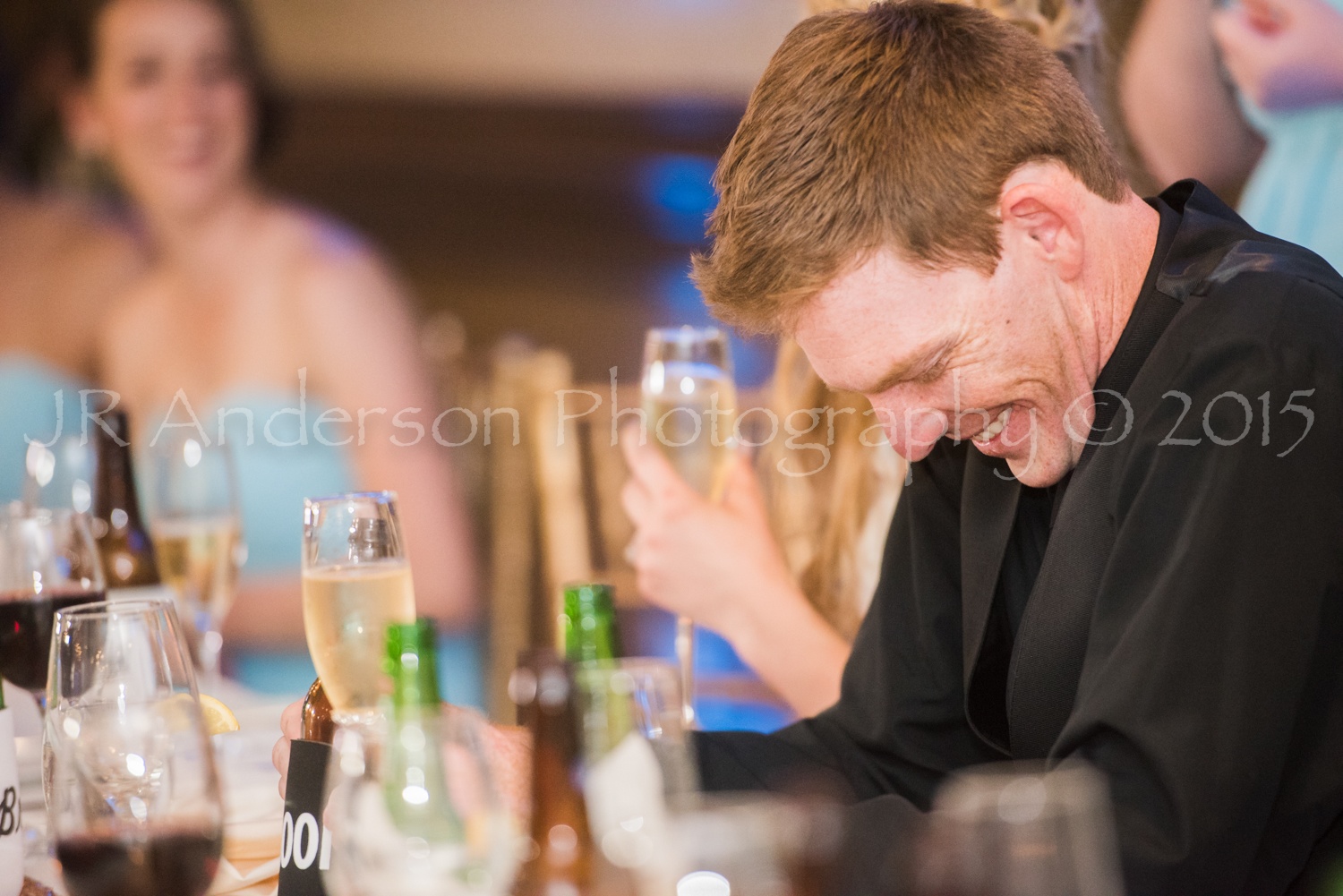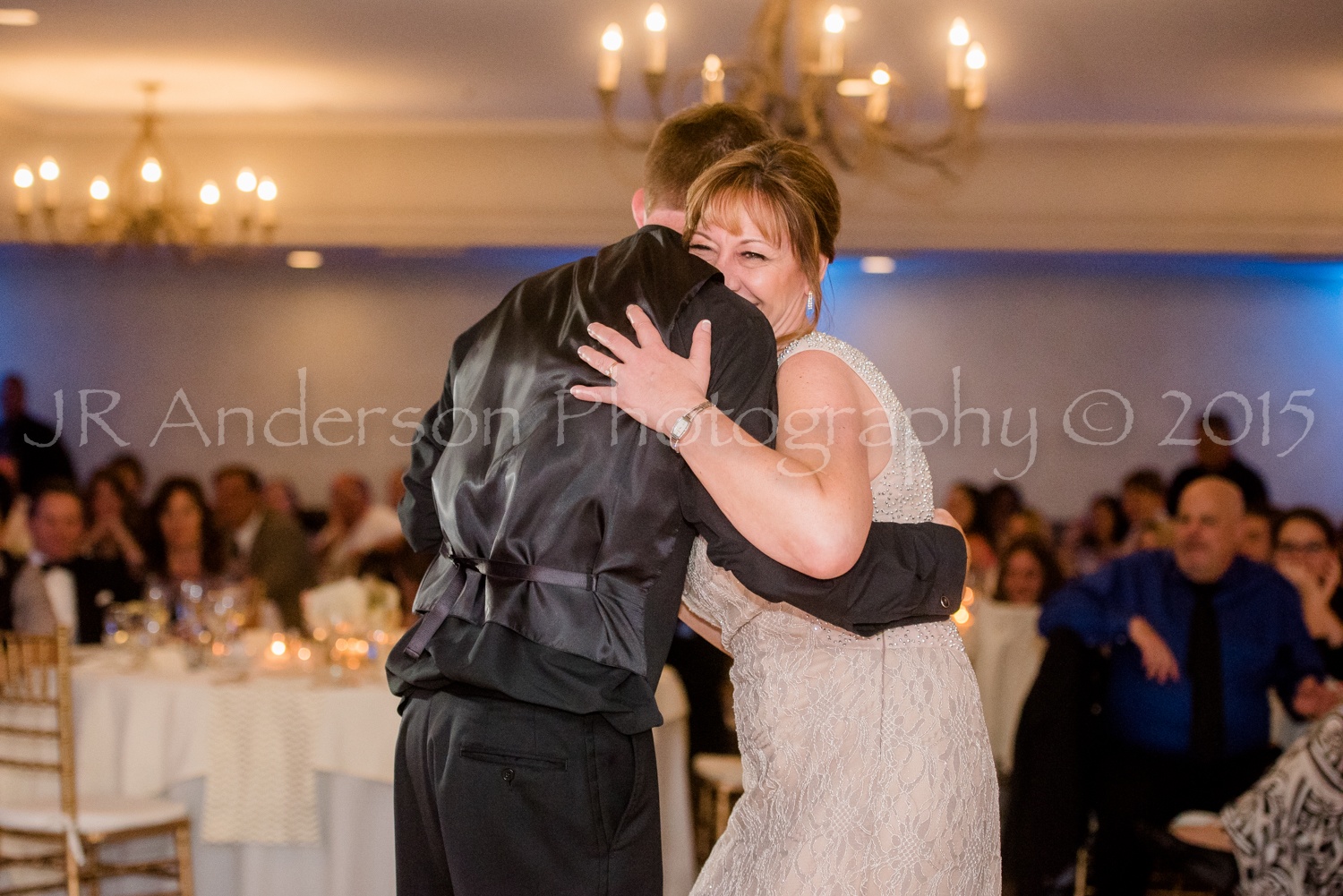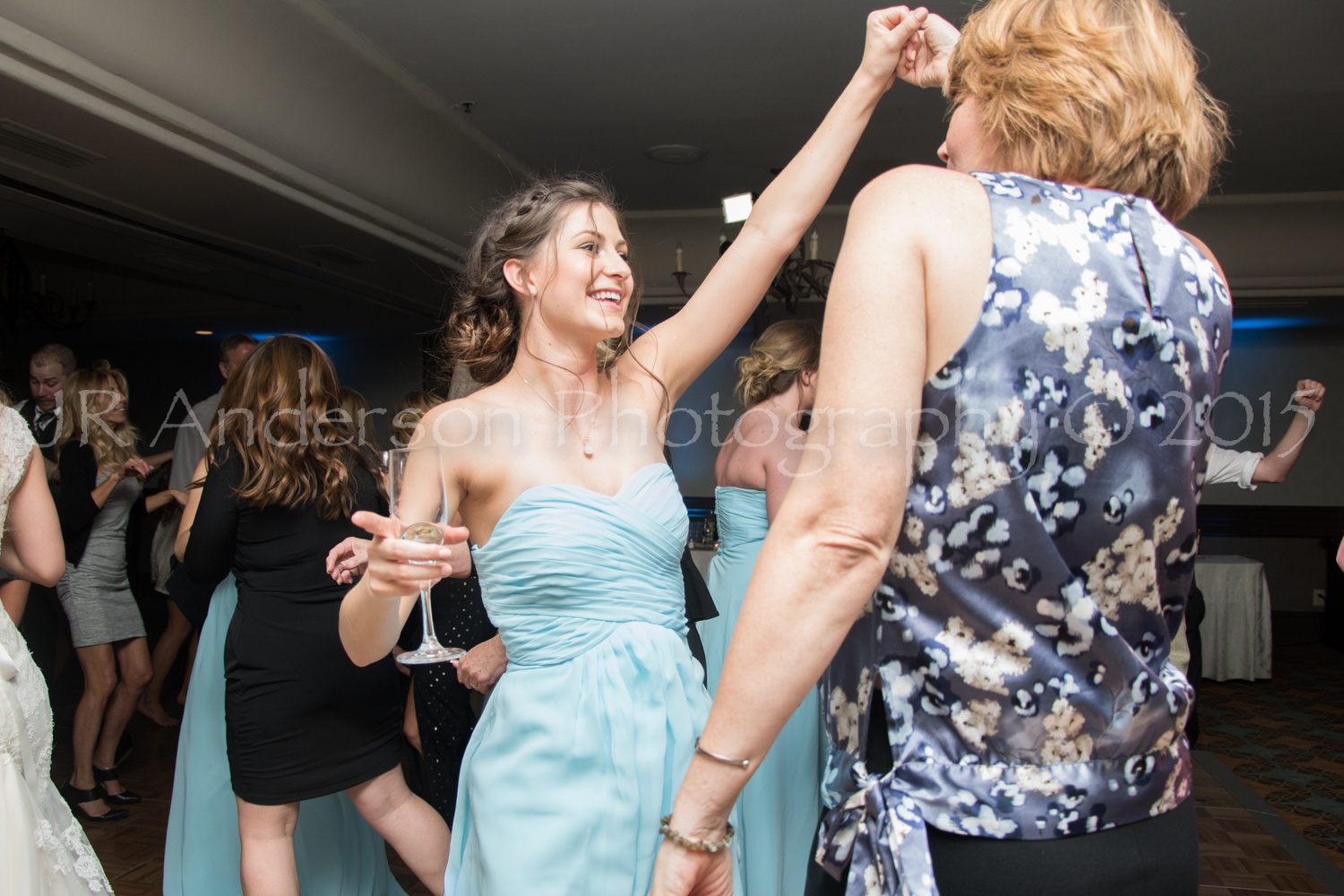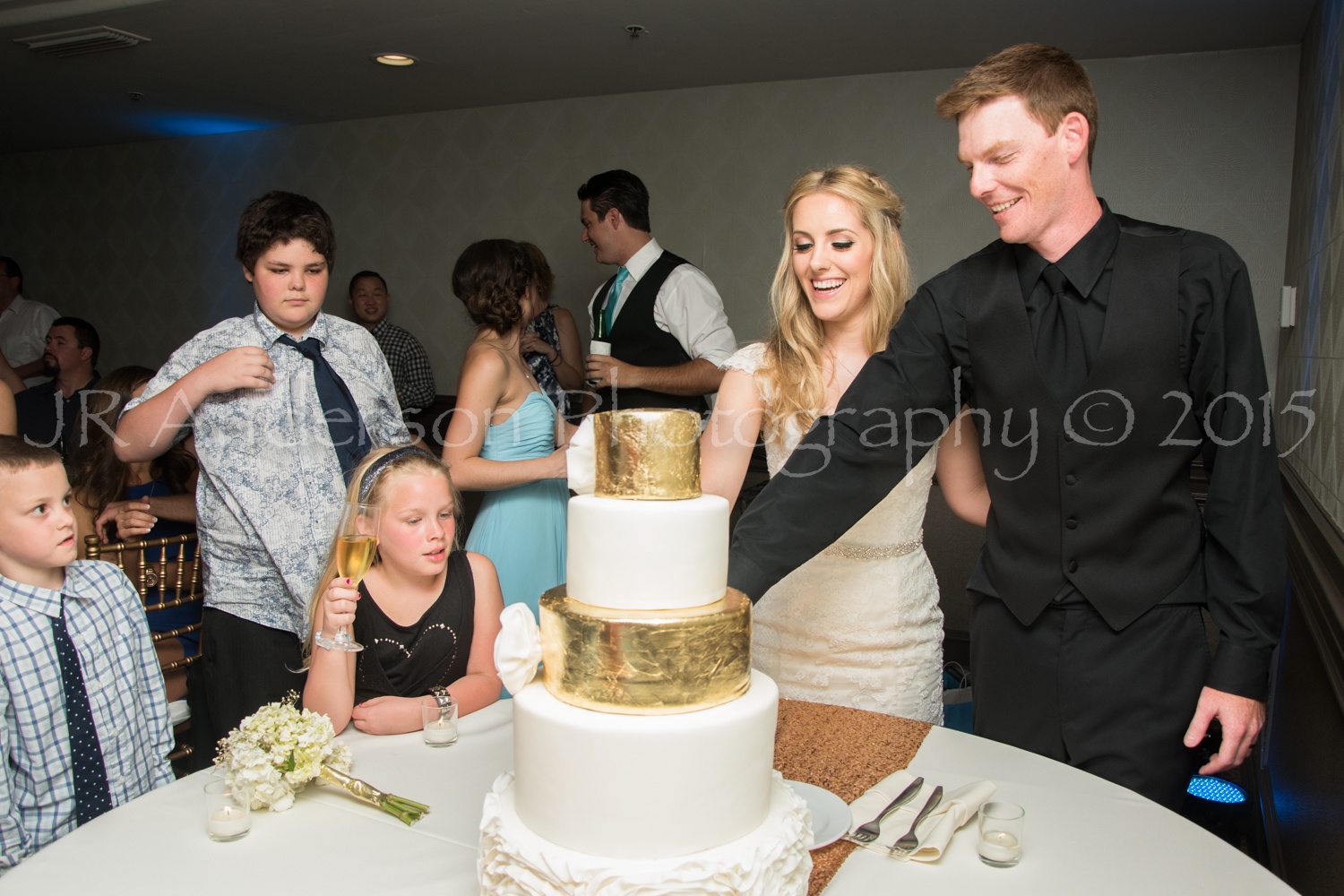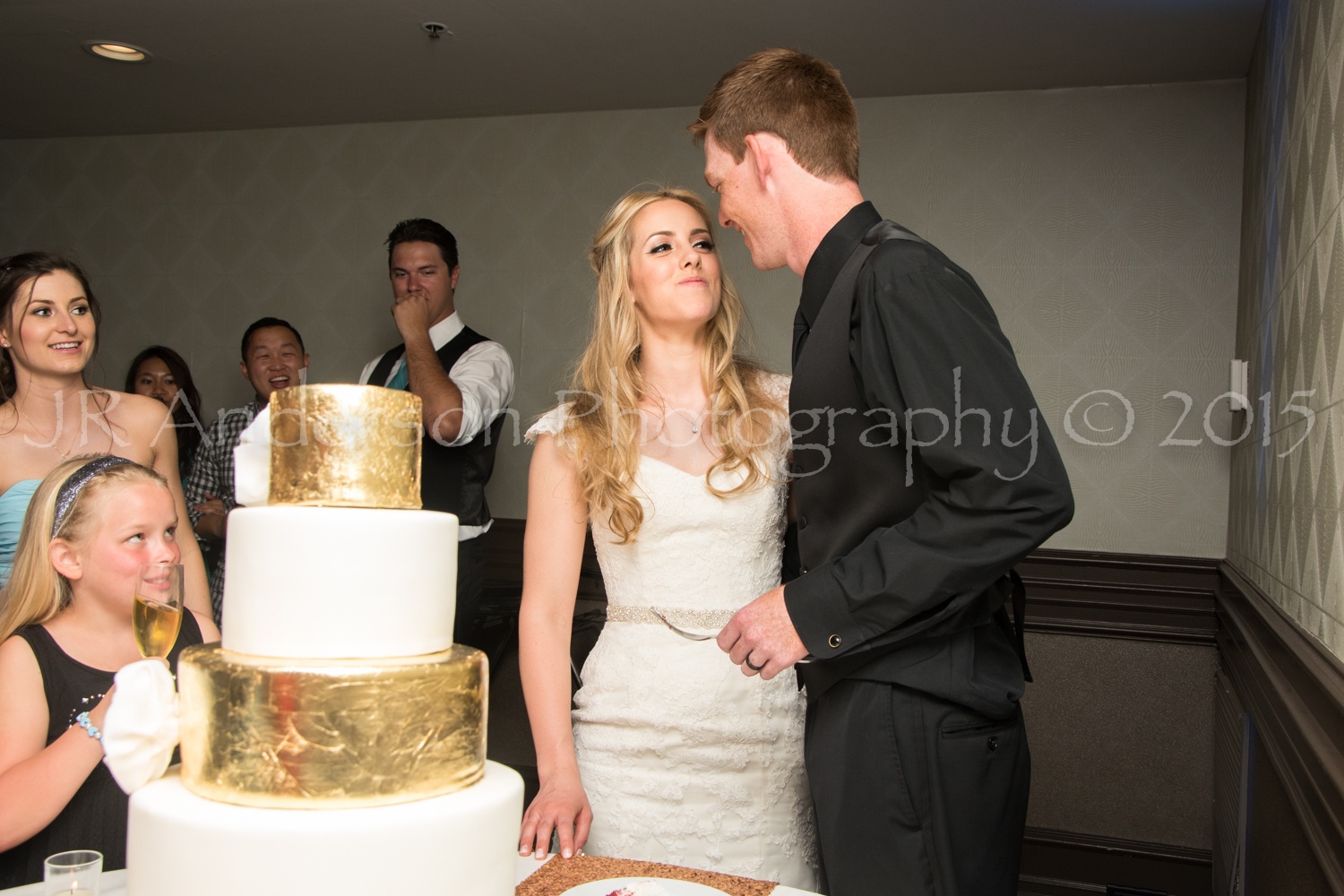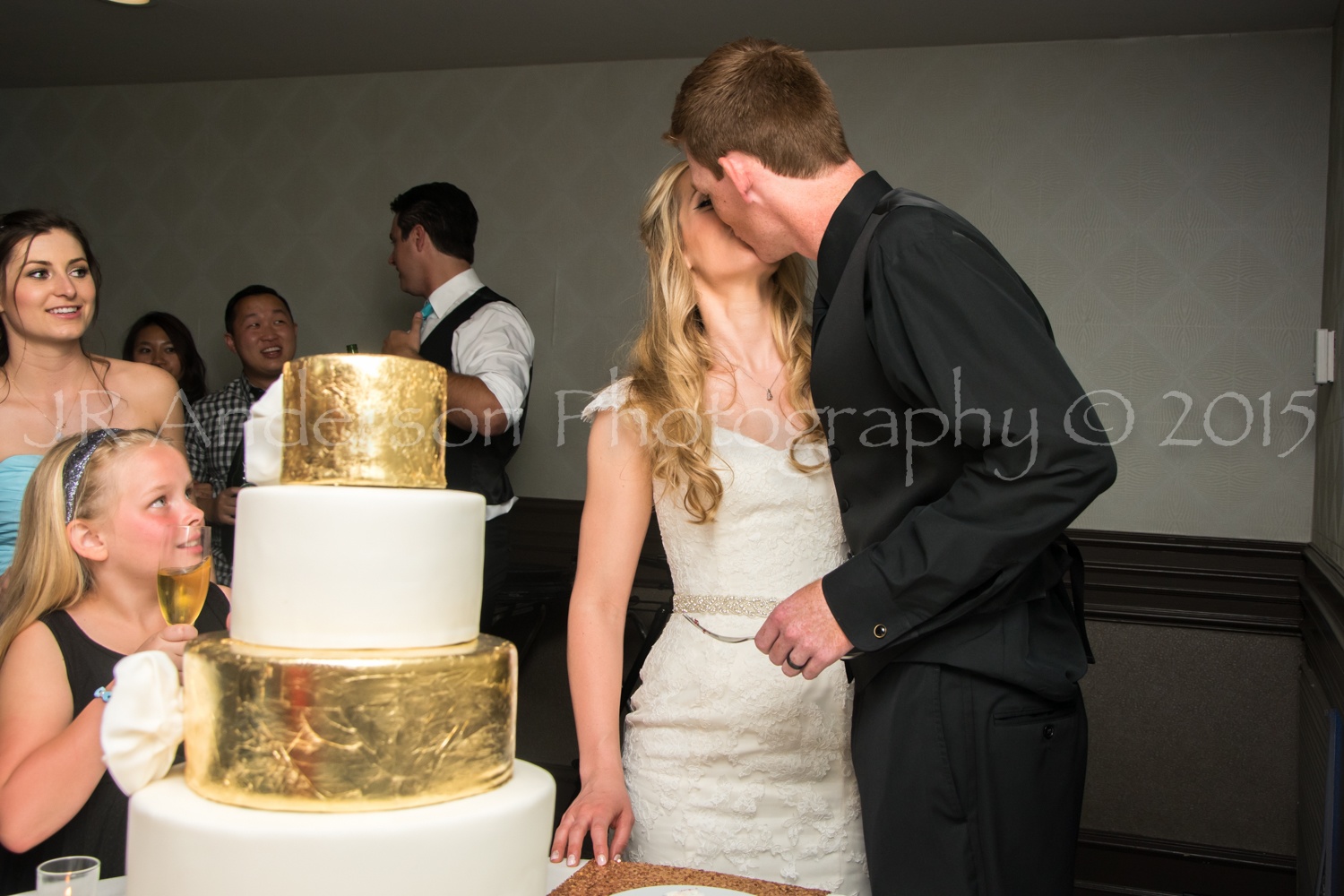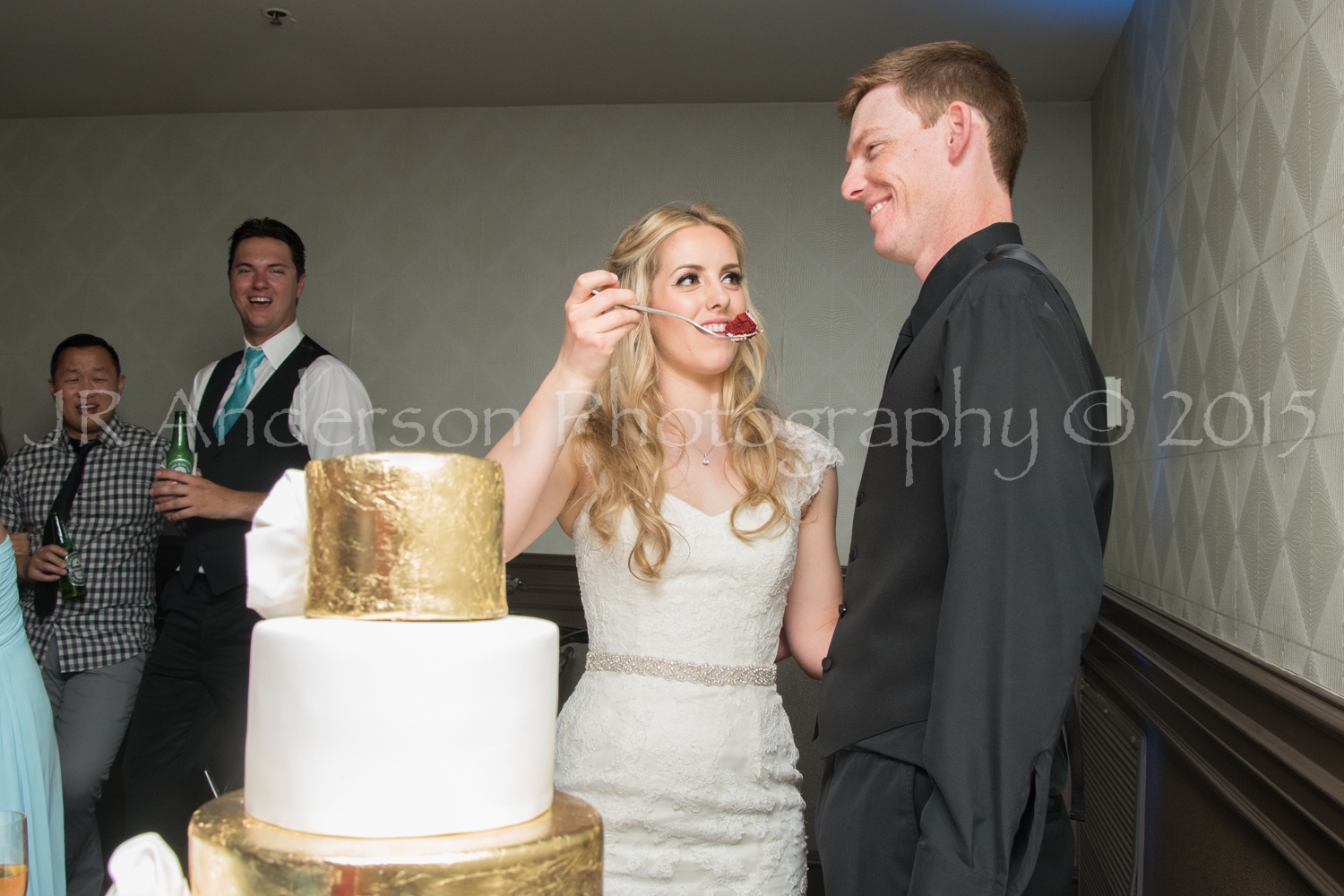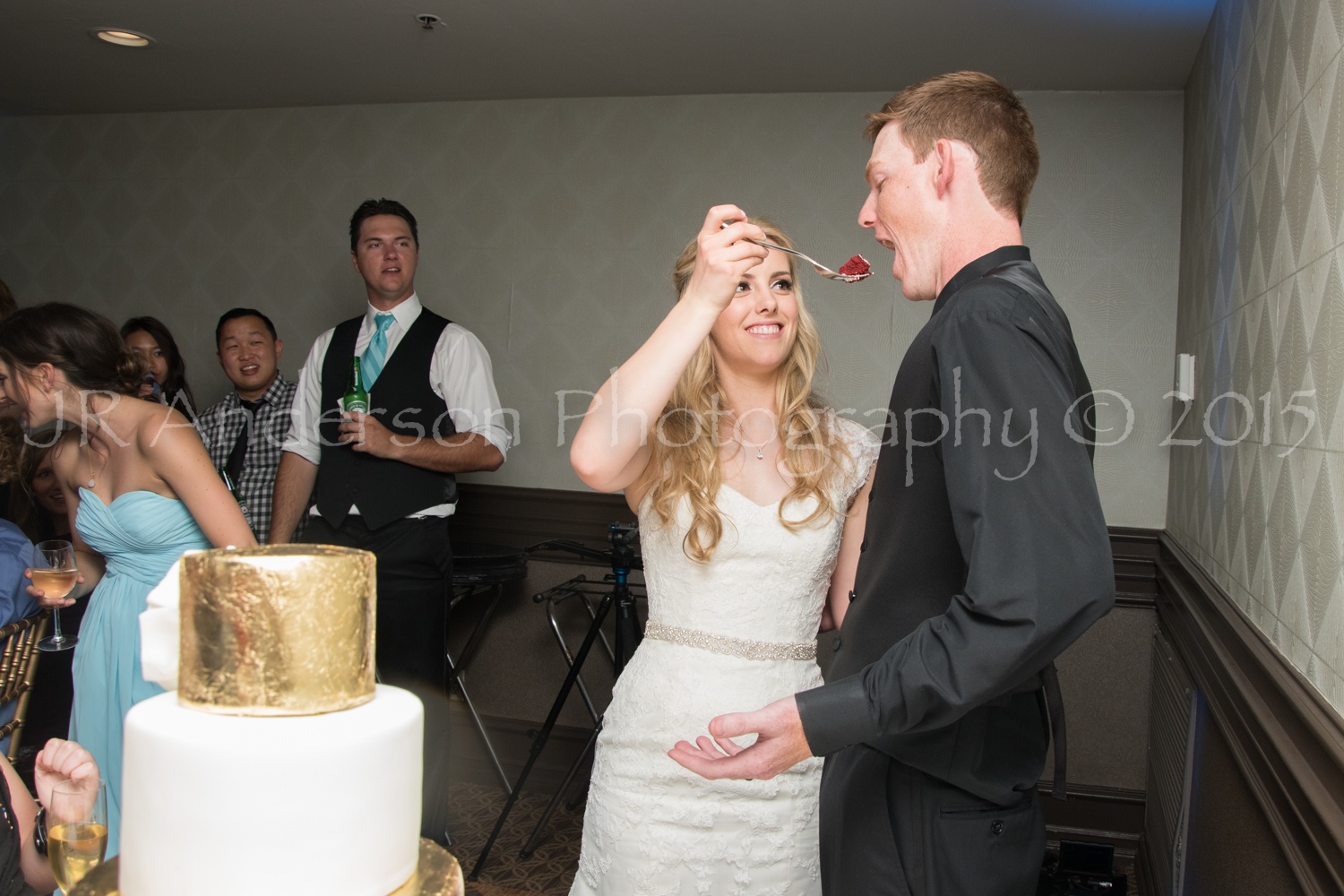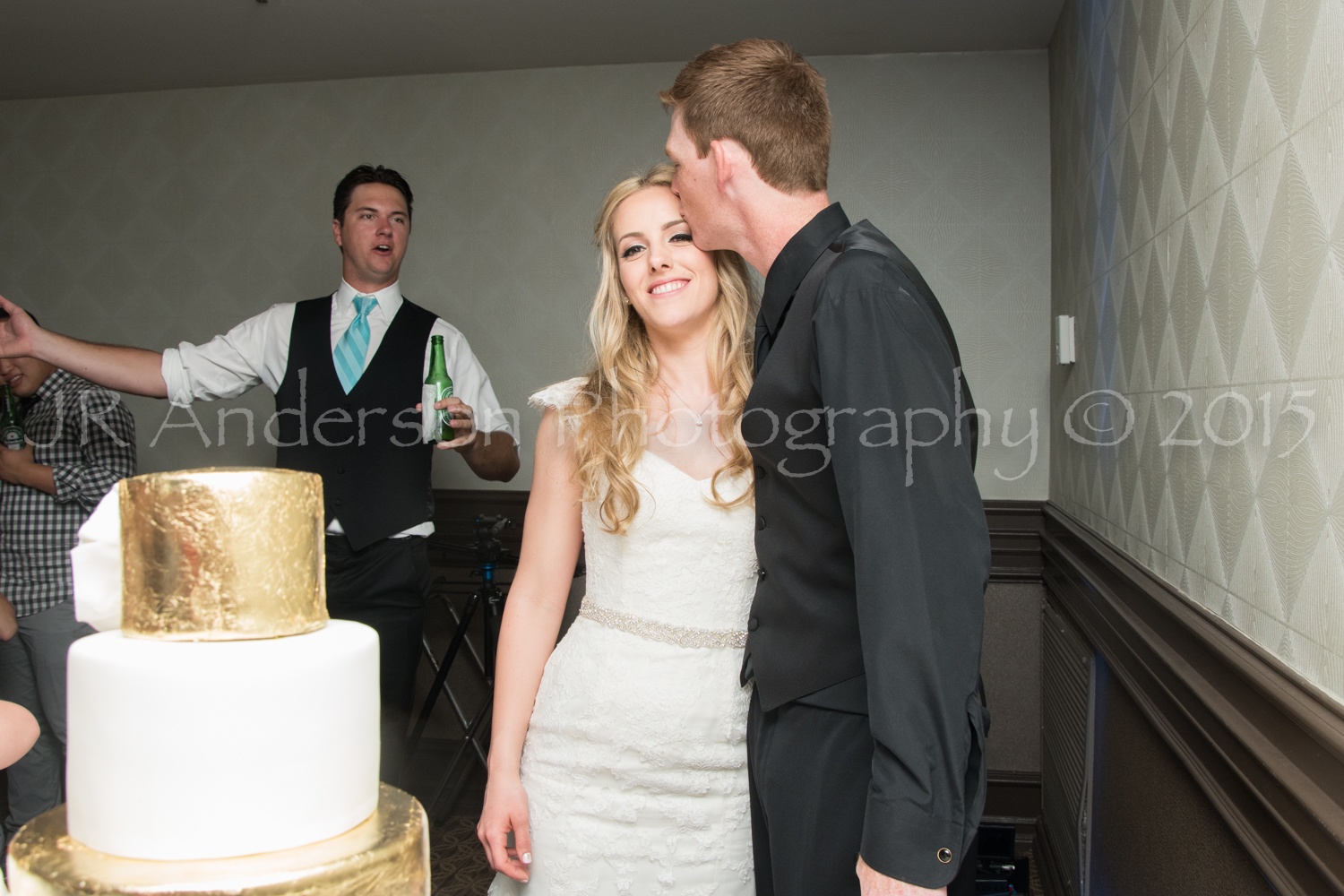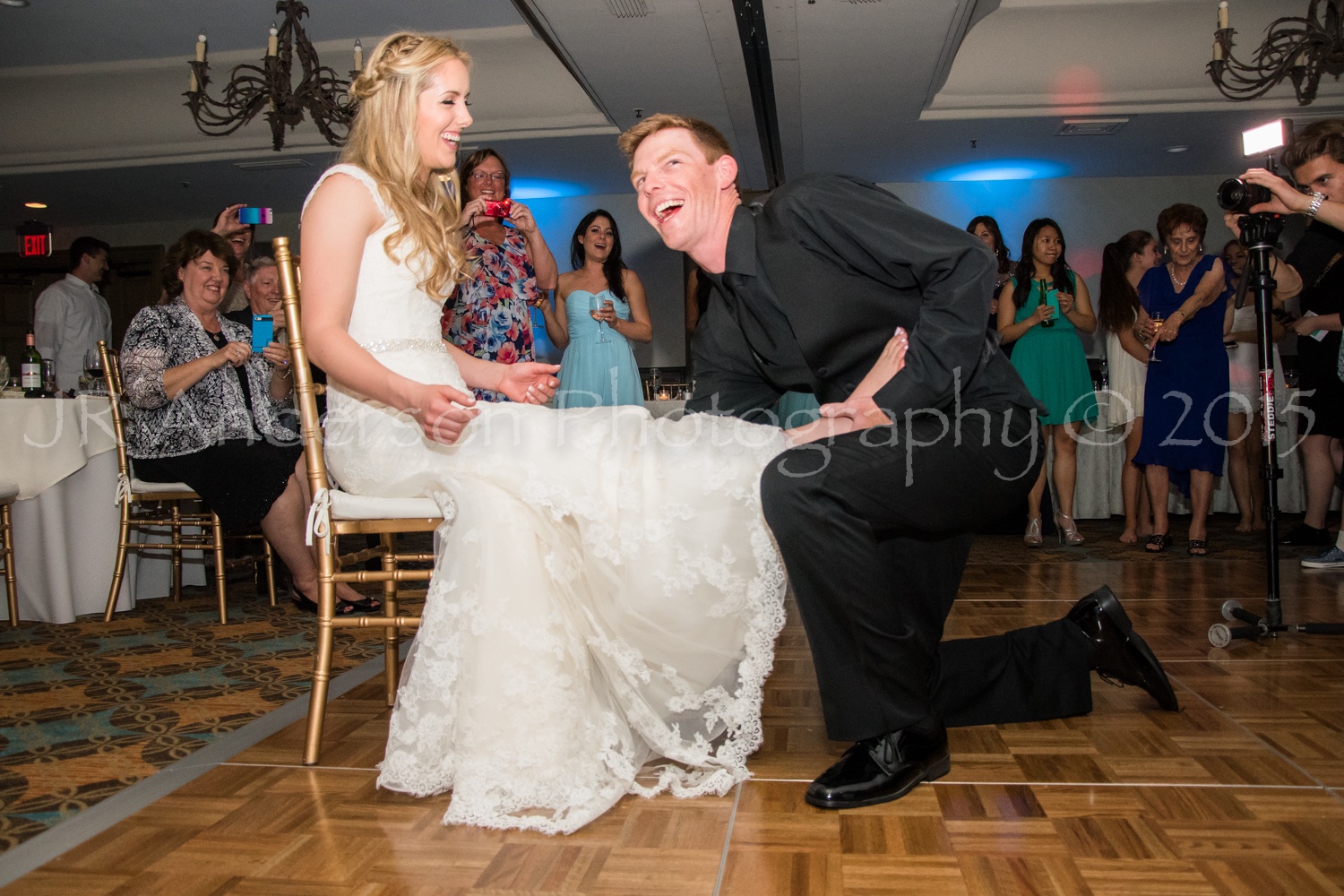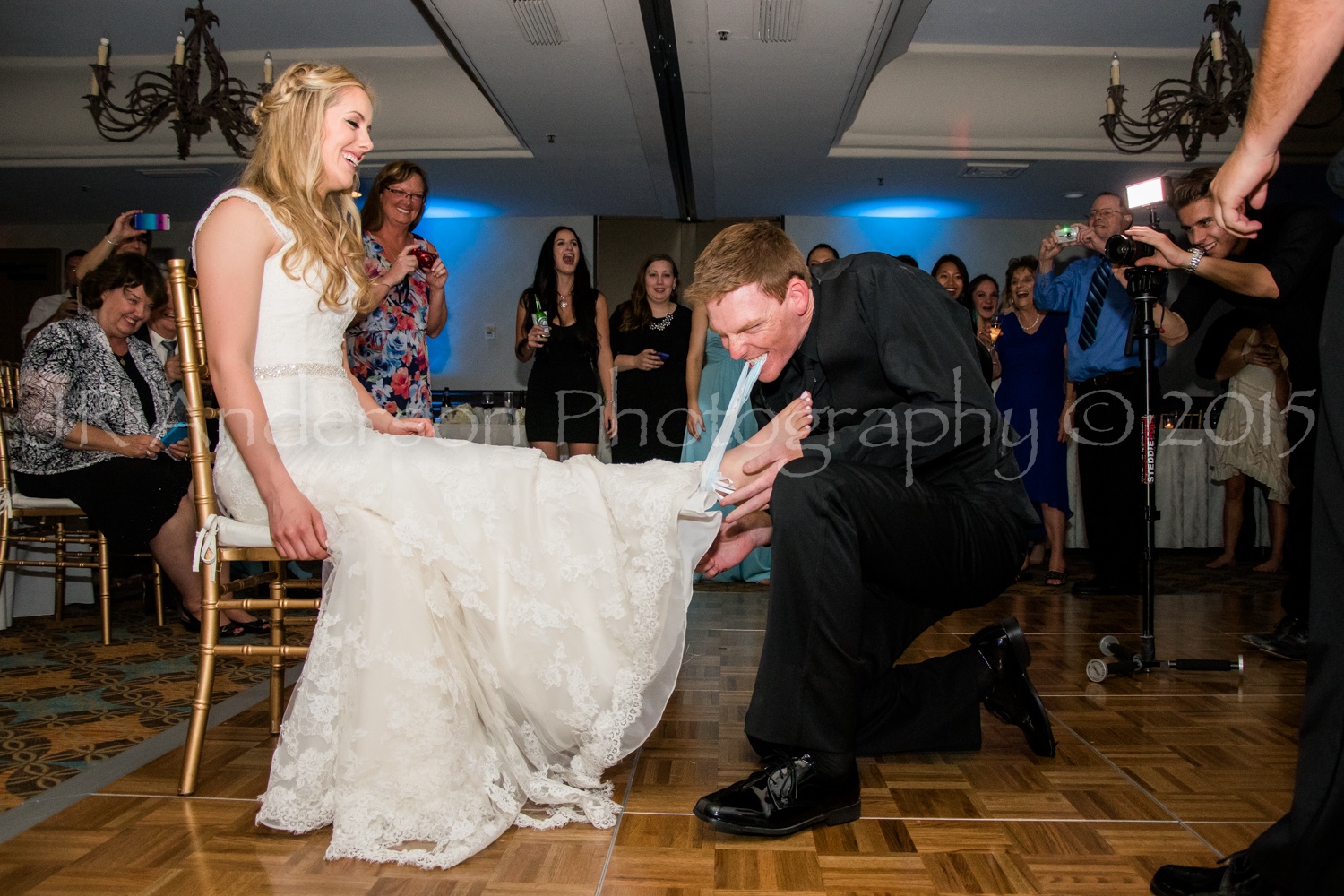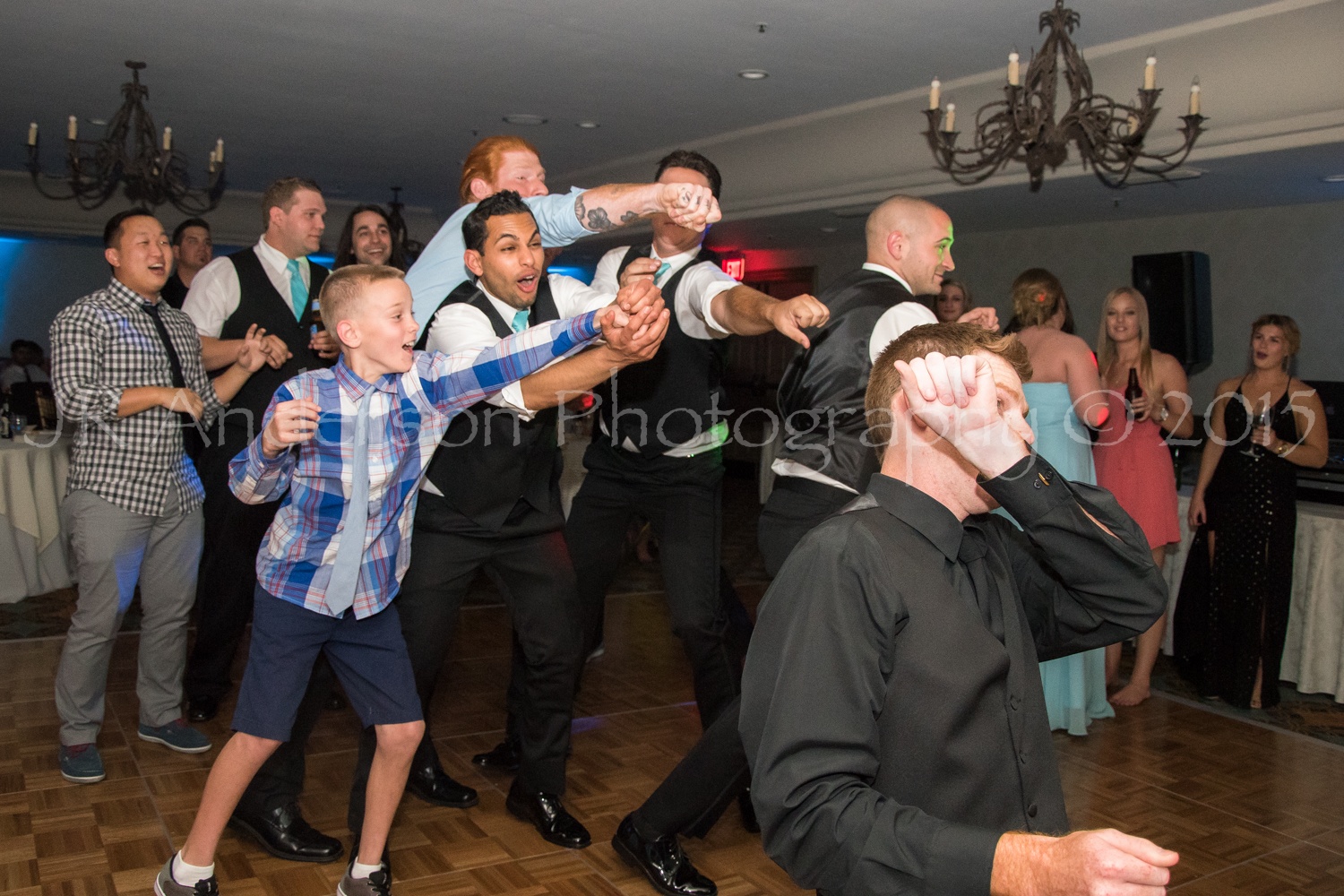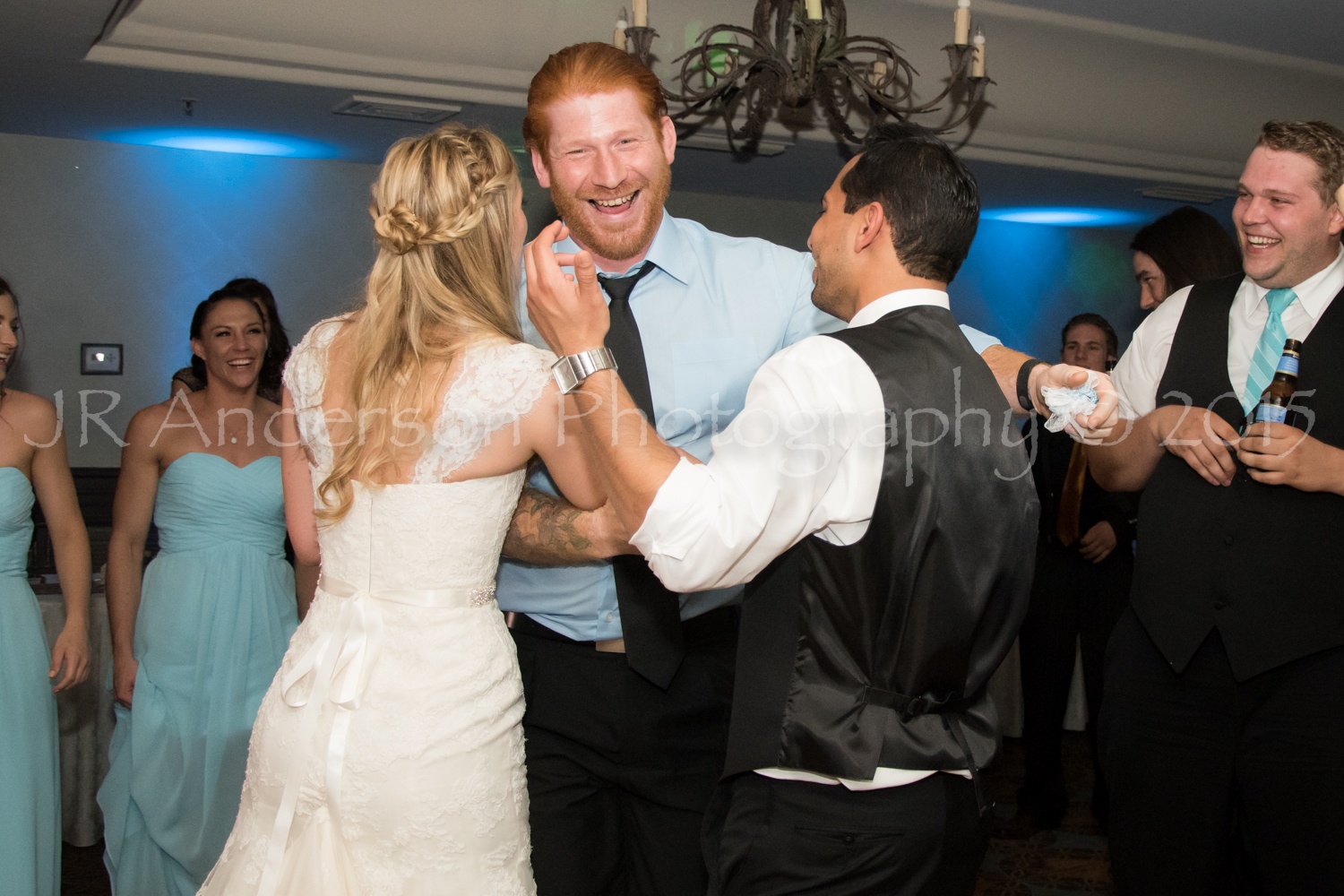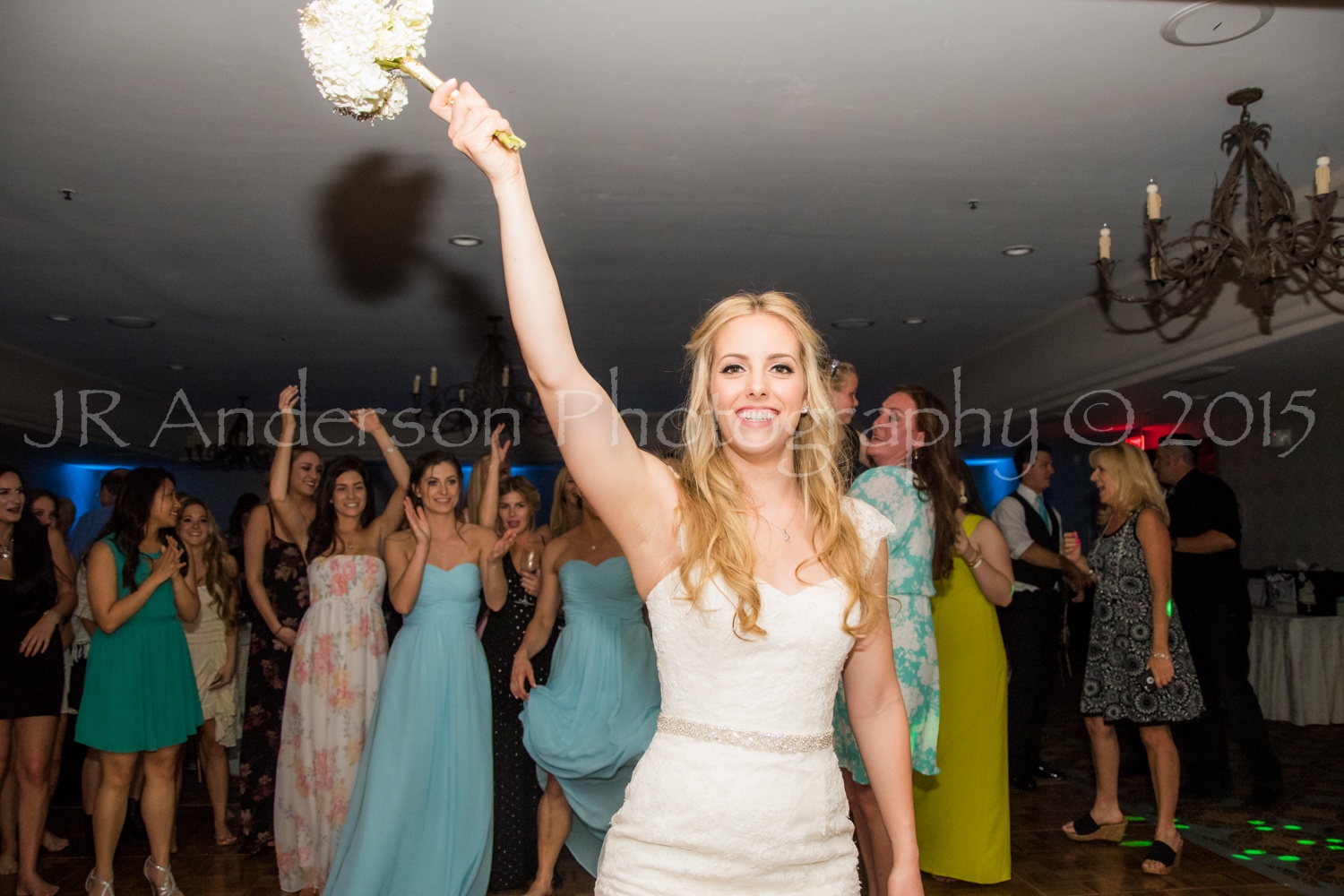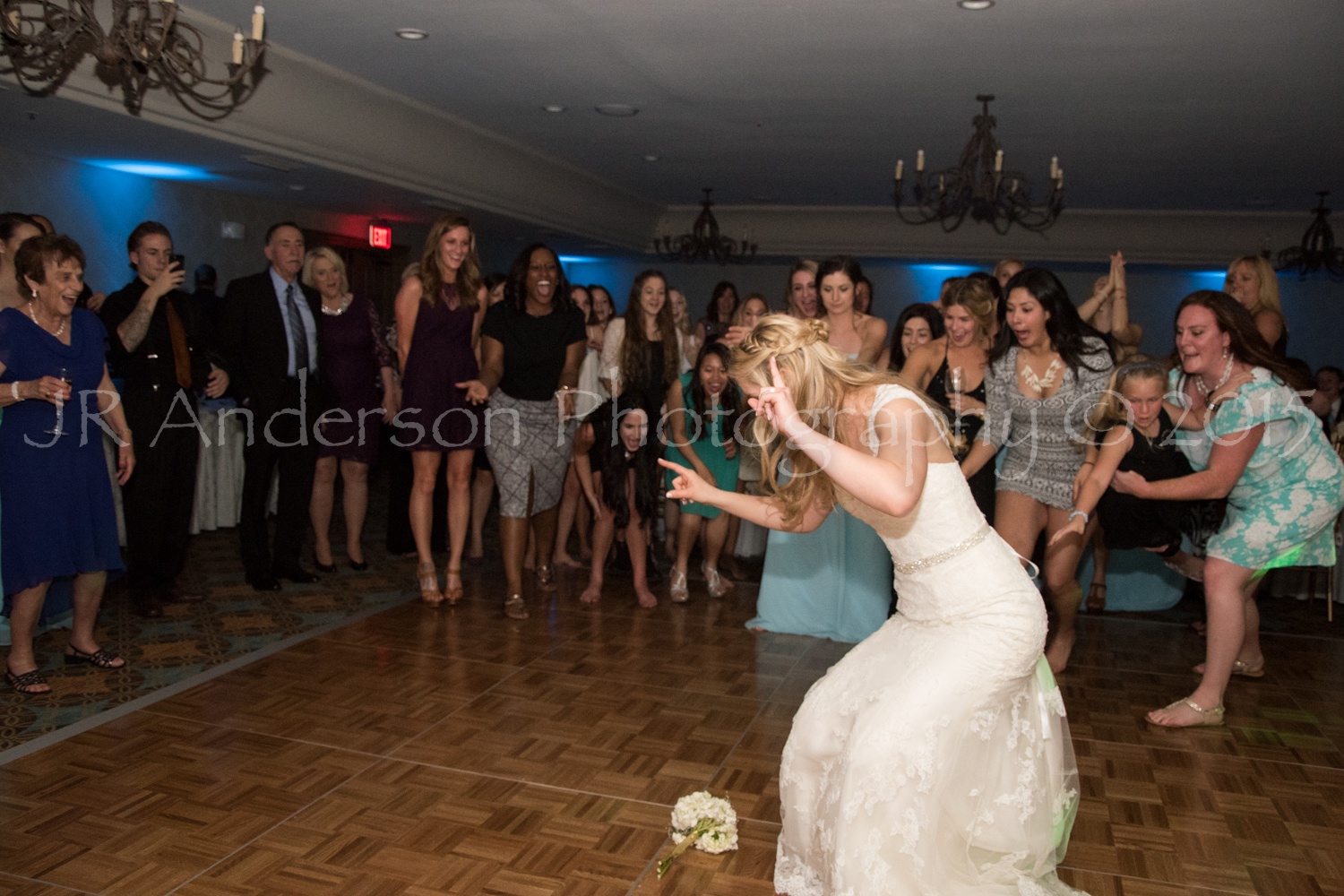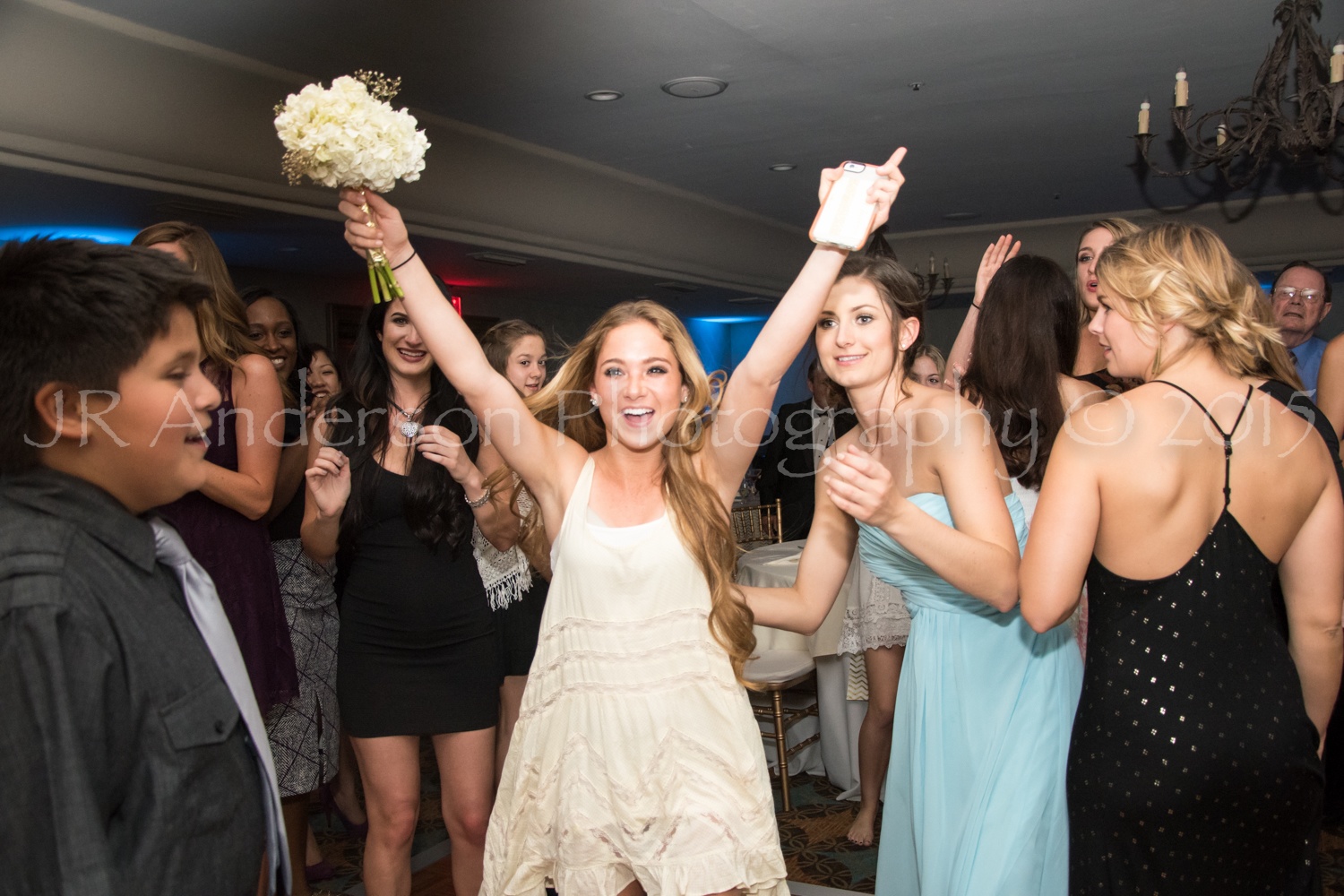 The DJ did something I haven't seen before.  I think this should be done a every wedding - it is so meaningful!  He had all married couples dance on the dance floor and in 5 year increments remove those who were married a certain number of years.  He narrowed it down to this couple - married for over 60 years!